Lady Jags take down Lafayette in daytime volleyball
Photo: DeSoto Central's Madison Young and Emma Claire Story go up for a block against Lafayette (Oxford). (Bob Bakken/DeSoto County Sports)
THE VITAL STATISTICS
Prep volleyball
DeSoto Central 2, Lafayette (Oxford) 0 (25-23, 25-23)
THE DETAILS
For some, it may have been a way to get out of class for a little while Friday morning, but for the DeSoto Central Lady Jags volleyball team, it was another test against a quality opponent in their school-day contest against Lafayette (Oxford).
Coming off a three-set sweep of 6A region rival Center Hill Thursday night, the Lady Jags were back on the court Friday morning in front of student fans and came away with a two-game sweep of a best-of-three match with the Lady Commodores.
While it was a sweep, the game was nothing but easy for coach Margaret Falatko's Lady Jags, being taken in each set to 25-23 before claiming the win.
Falatko expected as much from the visitors.
"They have two really good hitters, so we knew coming in they were going to be tough," Falatko said. "They pass well and really know how to run their offense, how to execute, and they have a big blocker at the net and that's something we've struggled with that all year. I knew it was going to be a competitive match."
When Avery Wolf set down a kill for a 5-3 DeSoto Central lead in the first set, it was followed by another Lady Jag kill for a 7-4 edge, but that score was about as distant as it would become for the rest of the set.  
Lafayette came back to tie the set at 9-9, but DeSoto Central regained the lead and never lost until winning the set 25-23. The Lady Jags got to 17-15 with an ace from Kennedy Smith, but a Lafayette block got the Lady Commodores tied at 20-20.  Smith's volley off a Lafayette block fell out for a point and an illegal hit gave DeSoto Central the first set 25-23.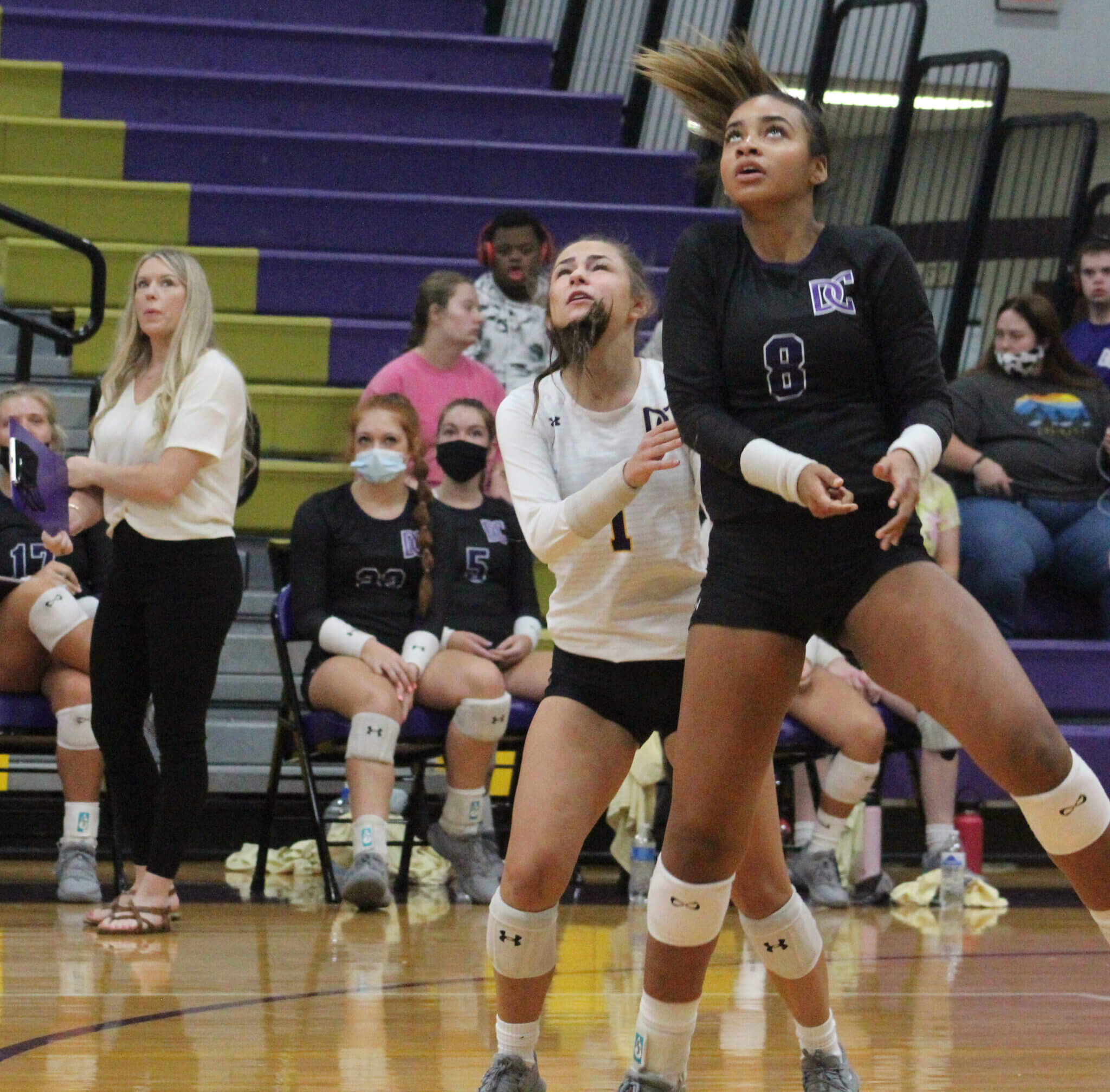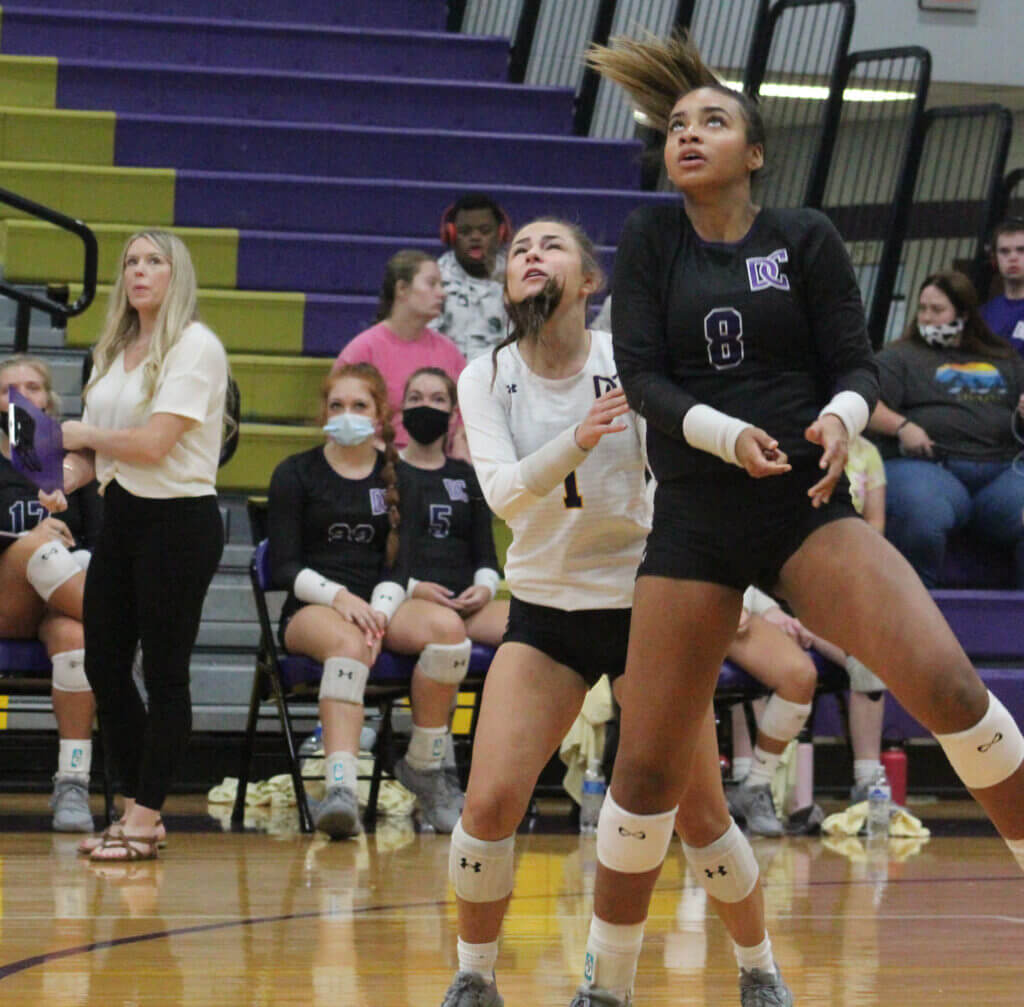 DeSoto Central took a 4-2 lead in the second set, but Lafayette scored five of the next seven points to take a 7-6 advantage.  
It would become tied at 8-8 but the next point became critical in the set. A call Falatko and the Lady Jags vehemently disputed went Lafayette's way for a 9-8 lead. What it did was wake up the student crowd which had been relatively quiet for much of the match, got them loudly into it, and that seemed to fire up the players on the floor.  
"That one bad call really kind of turned things around, which I was happy to see and was glad we stepped up and didn't let it control us the rest of the game," Falatko said.
From there, a Smith kill tied the set back up at 9-9 and DeSoto Central scored eight of the next 12 points for a 17-13 lead.
But it was far from over. Lafayette recovered and regained a 22-21 lead to set up the tense finish.
A Lafayette volley was wide for a 22-22 tie, followed by DeSoto Central coming back with Kasey Scruggs' kill for a side out and a 23-23 tie with DeSoto Central serving.
DeSoto Central would score the final two points, including the match-winning point when a volley went long of the Lady Jags' court for the final 25-23 score.
When asked about coming right back after a Thursday night match to play Friday morning, Falatko said, "We would have been practicing anyway, so this was a good way to finish off our week."
For the match, DeSoto Central's Madison Young had 18 assists. Kennedy Smith had 11 kills and six digs. Kasey Scruggs had nine kills, eight digs, and three aces. Lindsey Cowart had seven digs and two aces.