Jags, Lady Tigers, take county cross country titles
Photo: The start of the boys' race during the county cross country meet held at Lewisburg High School (Bob Bakken/desotocountynews.com)
DeSoto Central and Hernando repeated as team champions in the DeSoto County cross country meet held this year at Lewisburg High School on Saturday, Oct. 22.
In addition, Kaleb Tackett and Jessica Cartwright ran to individual championships in their respective boys' and girls' 5K races.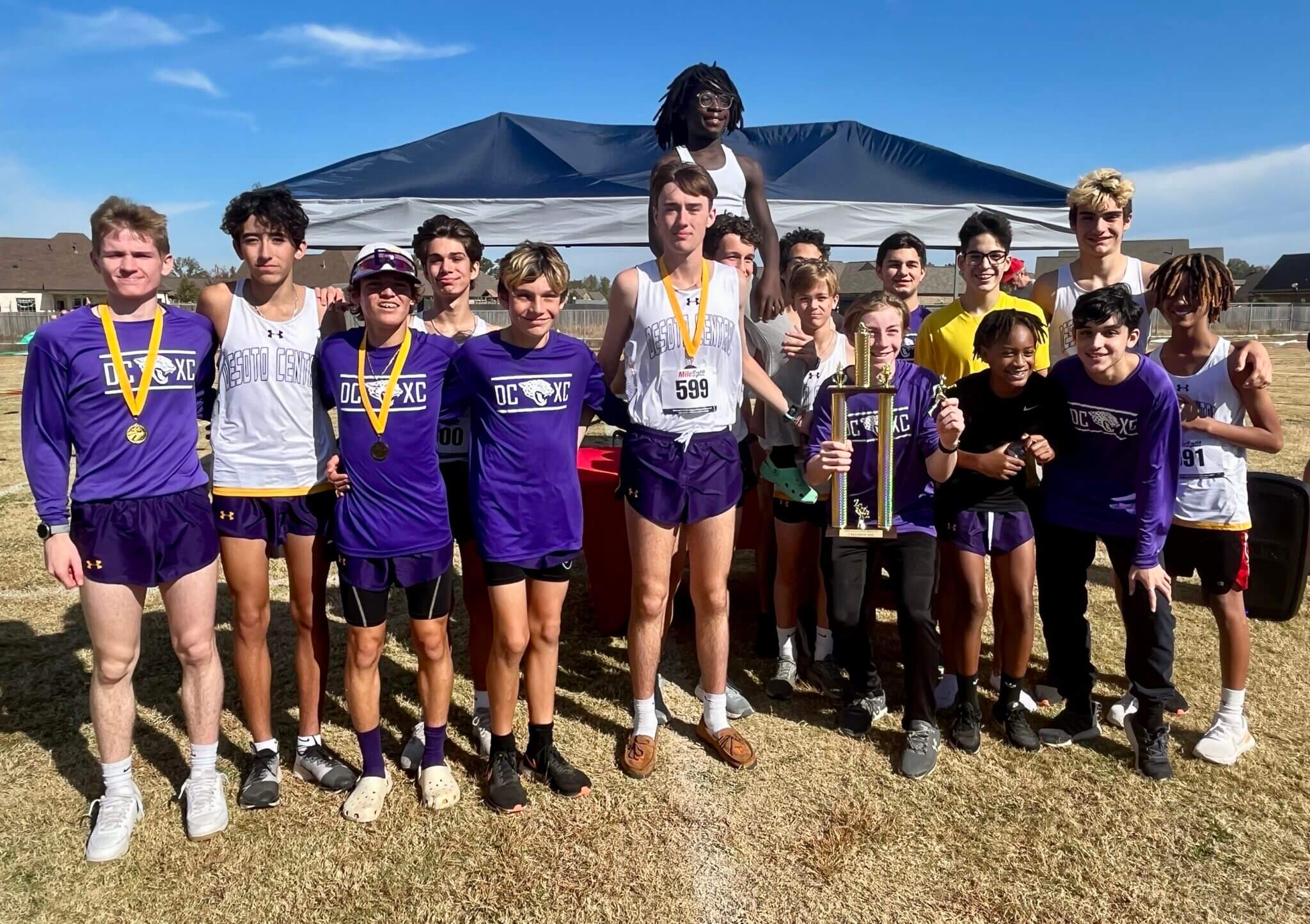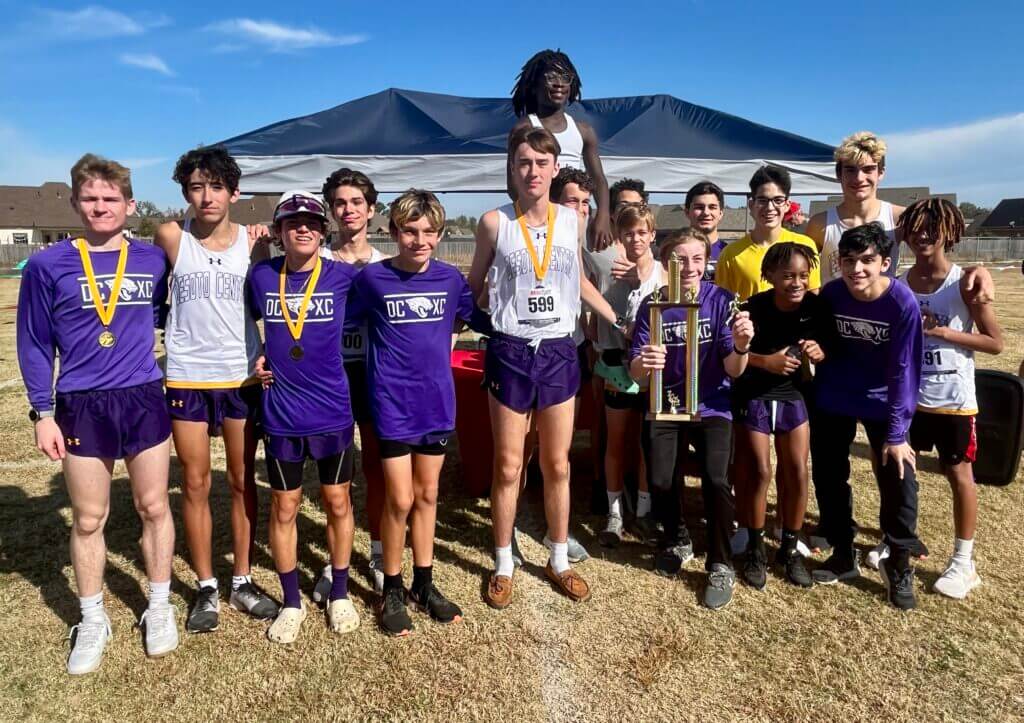 Led by Tackett, three of the top five finishers were DeSoto Central Jaguars in taking the team championship with 33 points to Hernando's 53 points. Lewisburg was close behind in third place with 55 points, followed by Olive Branch and Center Hill.
Tackett took the individual race championship in a time of 16:58.44, followed by teammate Gavin Brown in second place in a time of 17:15.82. Lewisburg's Jackson Dickerson was third in a time of 17:16.70, and he was followed in fourth by Caden Louder of Olive Branch (17:26.82) and Jacob Hawkins of Lewisburg (17:59.60).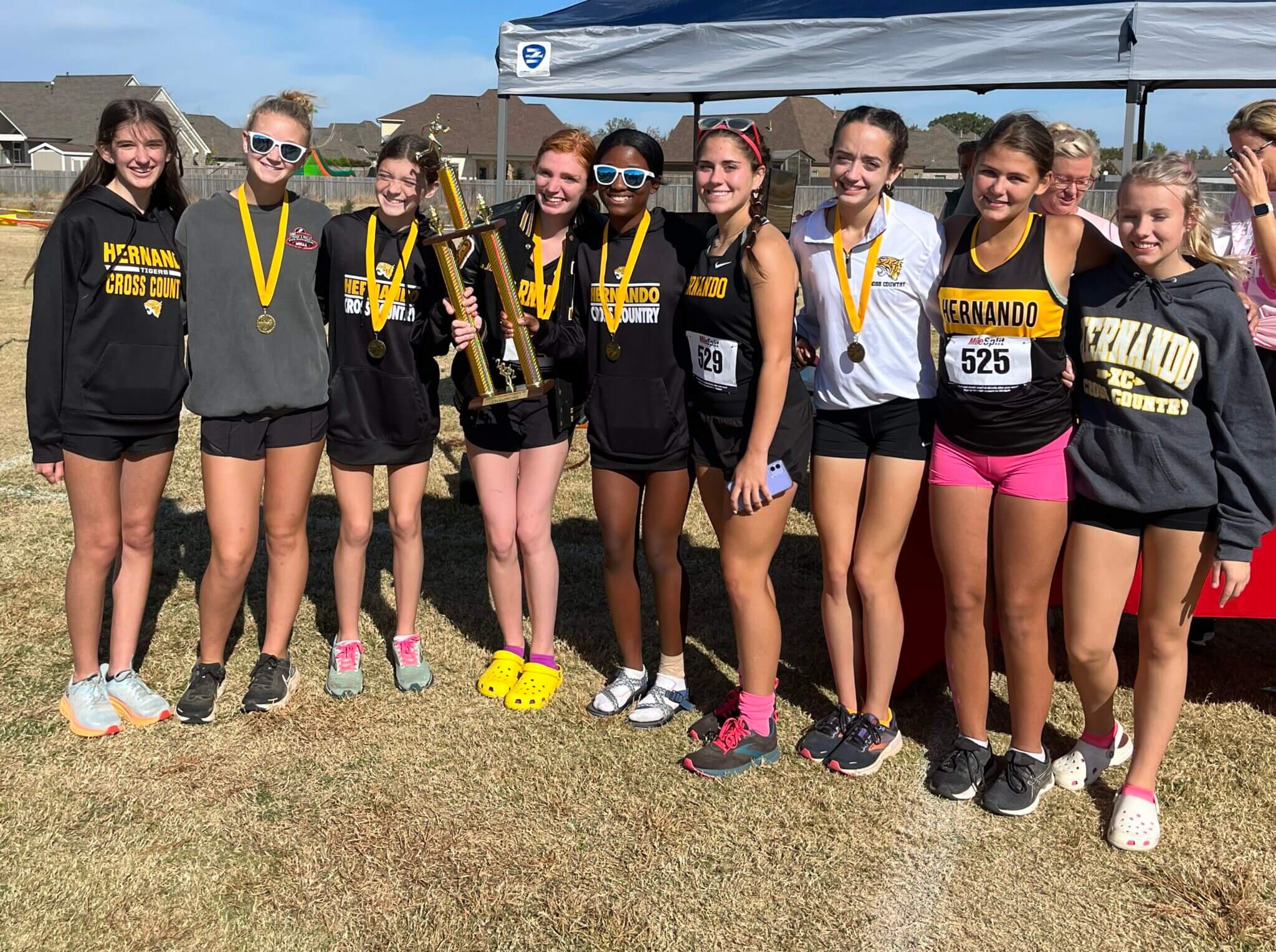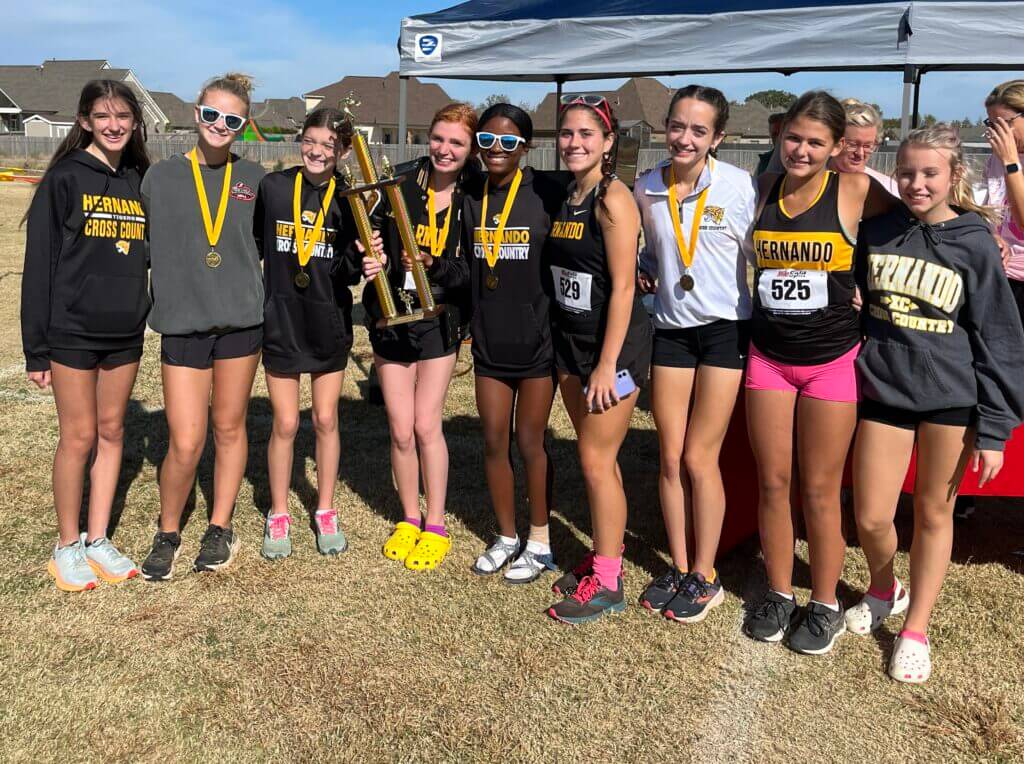 Cartwright repeated as county champion and led the Lady Tigers to the team championship with 21 points, followed by Lewisburg in second place with 50 points. In third place was Center Hill with 80 points and they were followed by DeSoto Central and Olive Branch in fifth place.
In winning the individual championship, Cartwright, who is also the defending 6A state champion, ran a 19:16.14 pace. She was followed in second place by teammate Kaitlyn Burge in a time of 19:27.78. In third place was Rylee Blanchard of Lewisburg with a 20:18.34 clocking and Lady Patriot teammate Kaydi Blanchard at 20:33.83. Fifth place was taken by Hernando's Kyleigh Carter in a time of 21:00.77.
Top seven finishers in each race receive all-county recognition. The 6A state cross country meet climaxes the season on Saturday, Nov. 5 at Choctaw Trails in Clinton.  
More photos from the county cross country meet are found on the DeSoto County Sports Facebook page.