Lady Jags, Mustangs take tournament victories
The electricity and intensity expected in post-season basketball was definitely there inside DeSoto Central's Shan Whiteside Gymnasium Monday night as the Region 2-6A tournament began.
In the opener, the DeSoto Central girls had to rally from 11 points down to start the fourth quarter to force overtime and then snatch away a 64-58 victory from Center Hill.
Following that excitement, the Center Hill boys avoided an upset bid from DeSoto Central and finished off a 64-49 win to also advance to the championship round on Friday.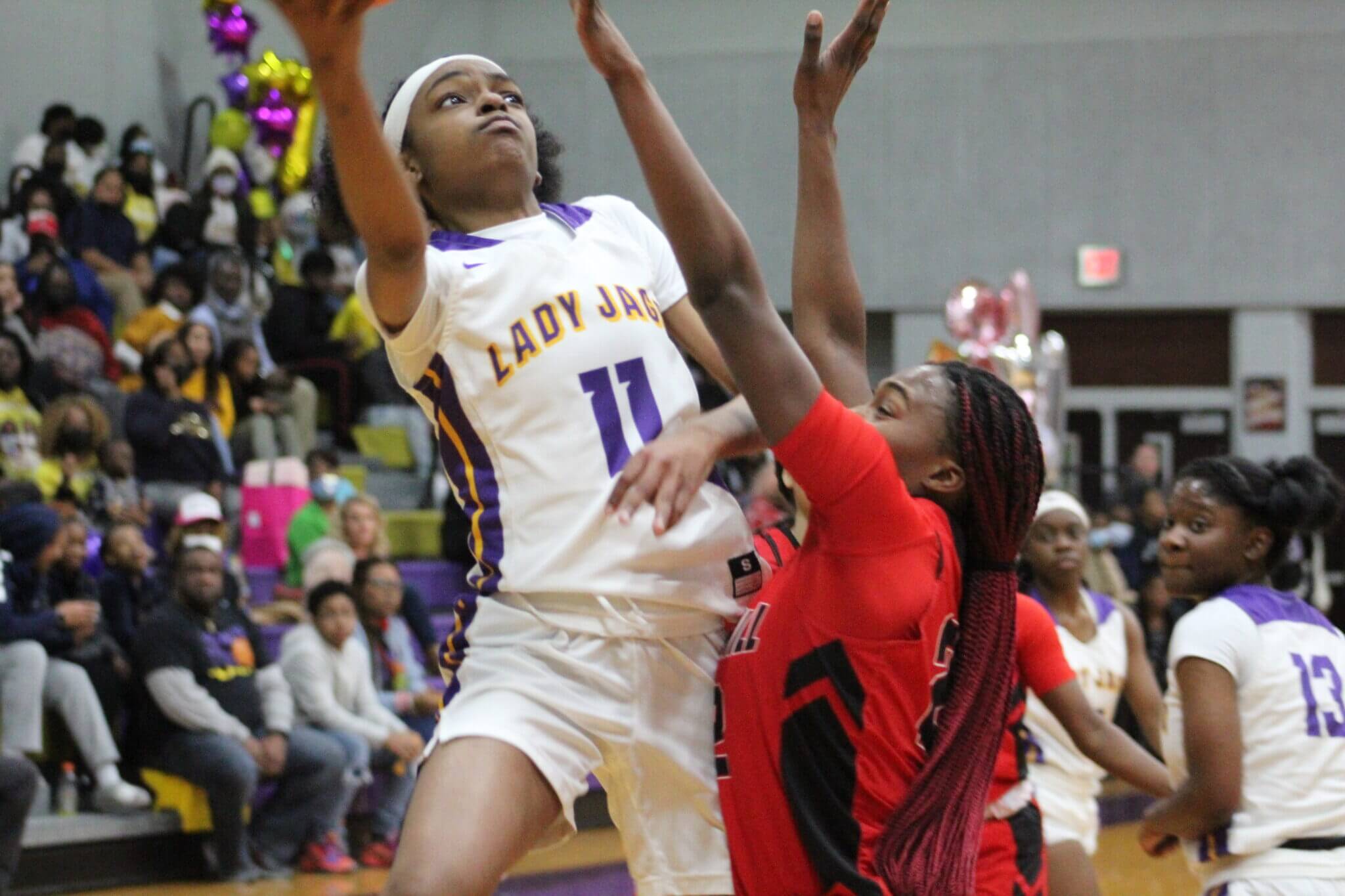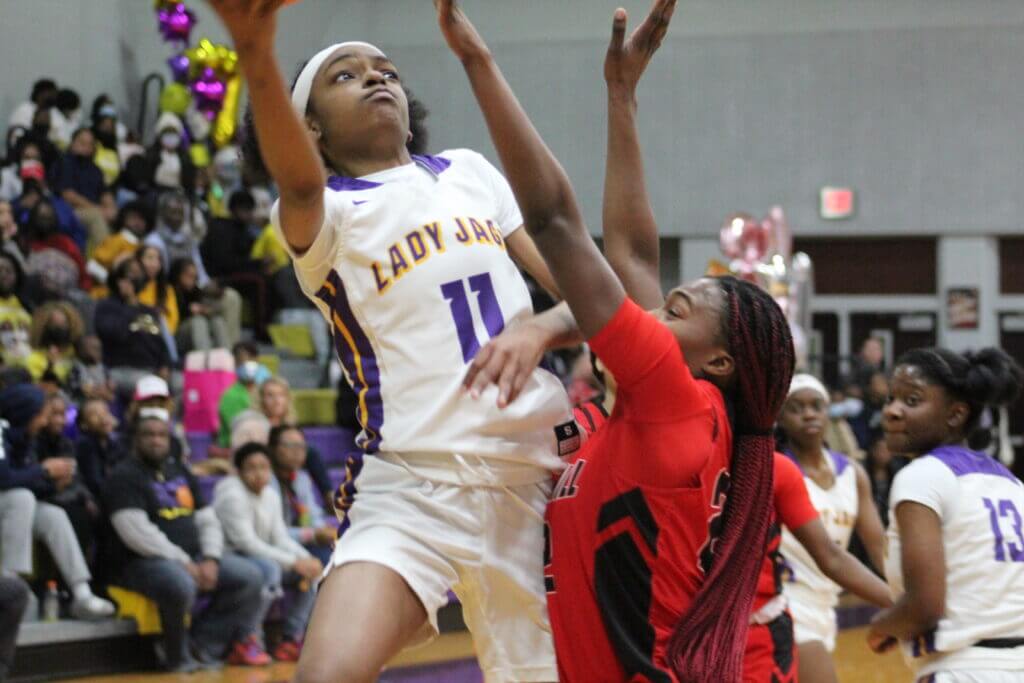 In the girls' regional semifinal, Center Hill dominated play through three quarters, leading 13-10 after one quarter and 29-22 at halftime. The Lady Mustangs took a 45-34 lead after three quarters of play.
"We struggled and normally we shoot well here," said DeSoto Central coach Gwendolyn Johnson Petty. "I don't know how many layups we missed. I would say at least 15."
That was when the Lady Jags caught fire. After a 15-2 run, DeSoto Central had taken their first lead of the game at 49-47 and led 51-47, but the Lady Mustangs put on a late rally and tied the game just before the buzzer on an inside layup from Jairya Rankins at 54-54.
DeSoto Central outscored Center Hill 9-3 in the overtime period for the six-point win, with much of the scoring in the extra session coming at the free throw line. Seven of the nine Lady Jag points were scored at the charity stripe. Tereah Hayslett scored six straight free throws in overtime and Janiya Jones added the other.
Hayslett scored the only basket of the overtime session.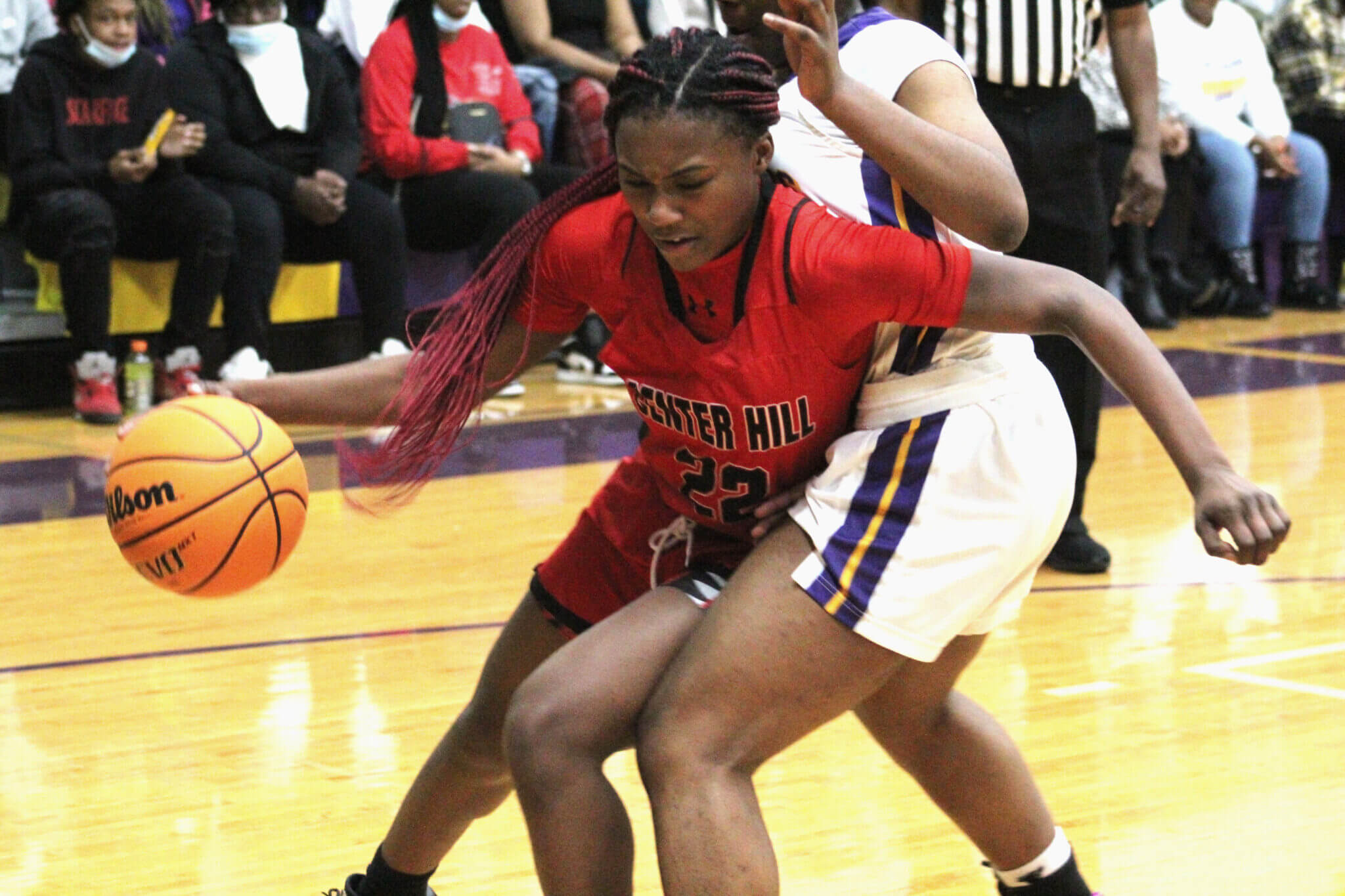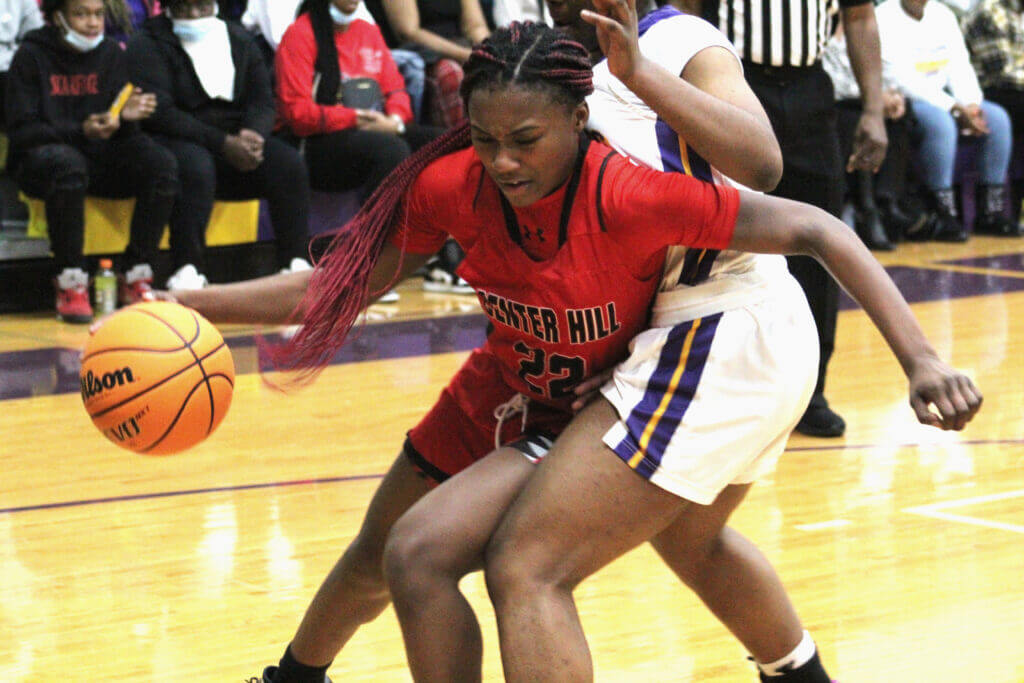 But it was Jones who sparked the late comeback for the Lady Jags, finishing the night with a game-high 28 points. Held to just nine points in the first half, Jones caught fire and scored 13 fourth-quarter points that included a trio of three-pointers. Hayslett supported Jones with 12 points and Thailan Payne scored 10 more, six of which were also part of the fourth-quarter comeback.
The Lady Mustangs had four players score in double figures against DeSoto Central in Monday's semifinal, led by Madison Bush and Dominique Collins each with 13 points, while Rankins and Kayleigh Prentiss each added 10.
The Mustang boys entered their semifinal against DeSoto Central as the higher-seeded team with two wins against the Jaguars already this season. Center Hill was the "home" team on the scoreboard, even though they were on the opposing team's court.
Center Hill took advantage of that "home court" to take a 24-11 lead after one quarter, thanks to balanced scoring from Brandon Woods, Tanner Burcham, and Jaidyn Rankins.
The Mustangs continued to hold a double-digit lead at 35-24 at halftime.
"I think jumping on them early set the momentum for the rest of the basketball game," said Forbes.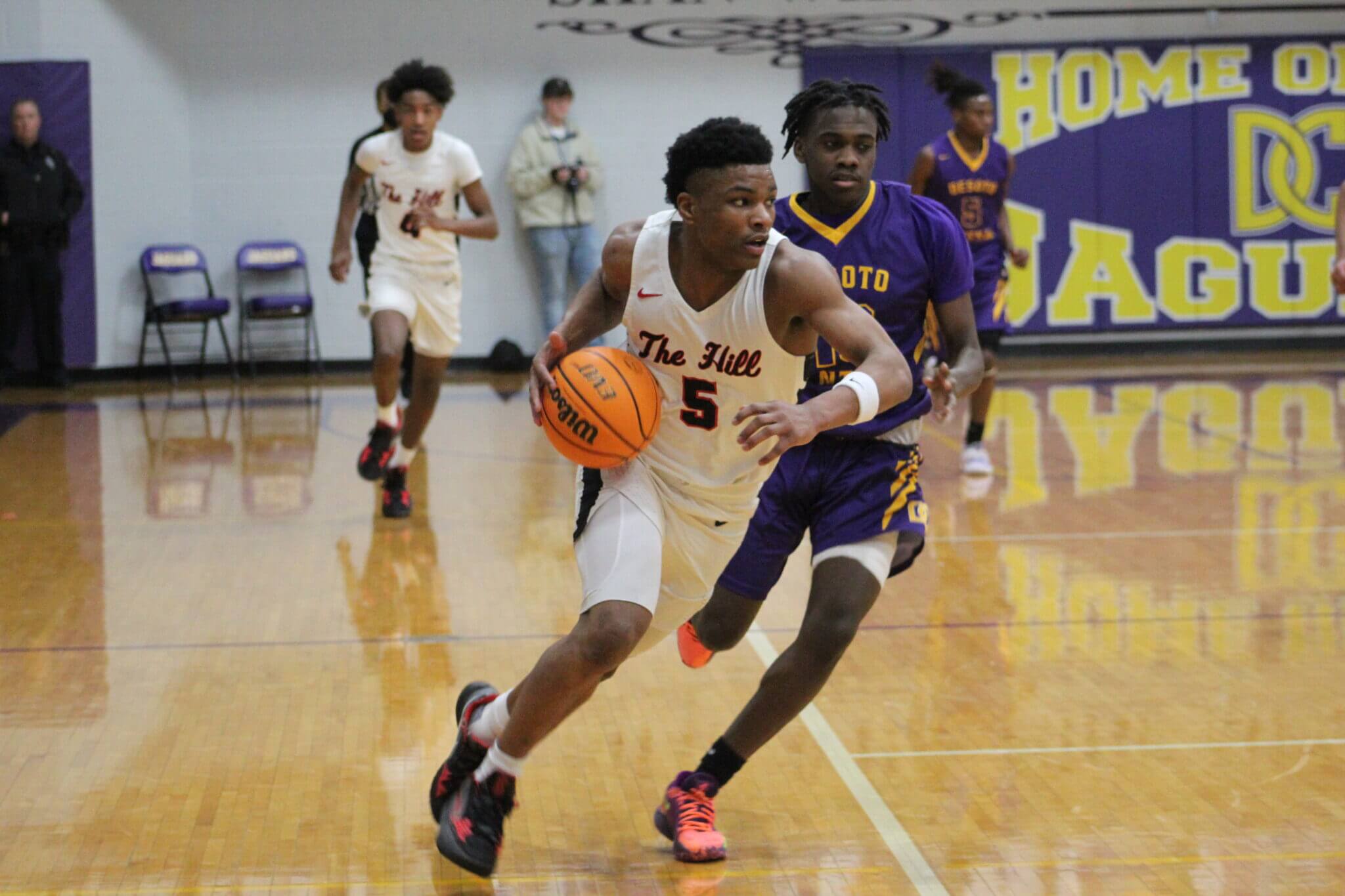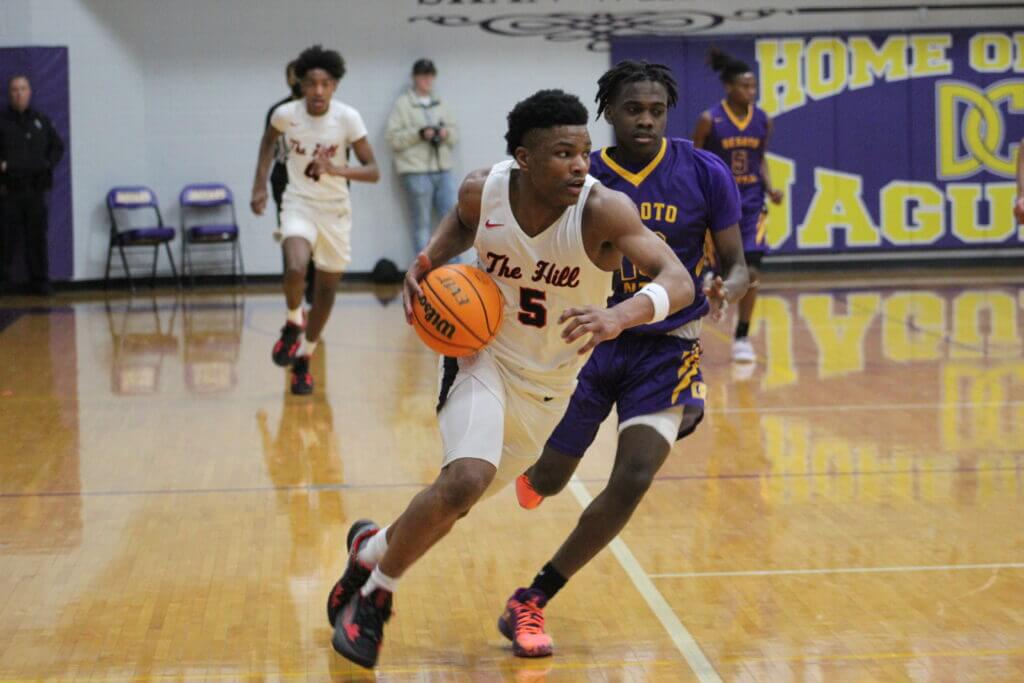 The Jaguars started to come back and got back within 49-40 Center Hill after three quarters, thanks to a hot hand from George Saulsberry, who scored eight of his 11 points after halftime.
The bulge would have been even closer entering the final eight minutes, but Mustangs' Jarvis Barber threw in a three-quarter court desperation shot at the end of the quarter for the nine-point margin.
"The two games in a row, Lewisburg and North Panola, somebody has hit a half-court shot against us," Forbes said. "I was ready for us to get one."
For the game, Jaidyn Rankins led Center Hill with 14 points, while Tanner Burcham finished with 13. Woods and Deshun Dunn each scored 10.
DeSoto Central countered with 16 from Dorian Whitley, 11 from Saulsberry, and 10 from De'Onte Green.
"It wasn't pretty but I don't think any win in the playoffs right now is going to be pretty," said Forbes. "I was proud of our guys for toughening that one out."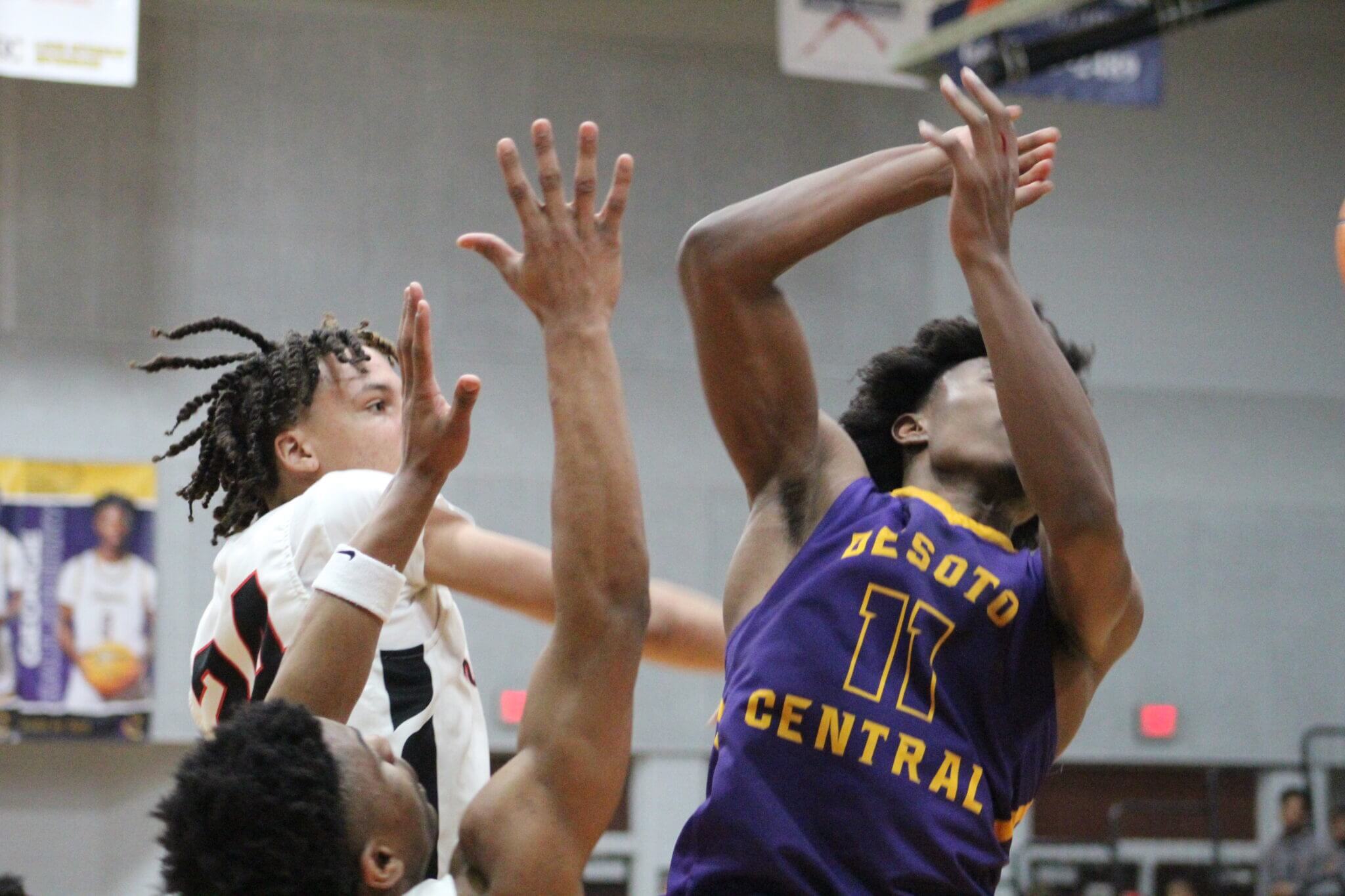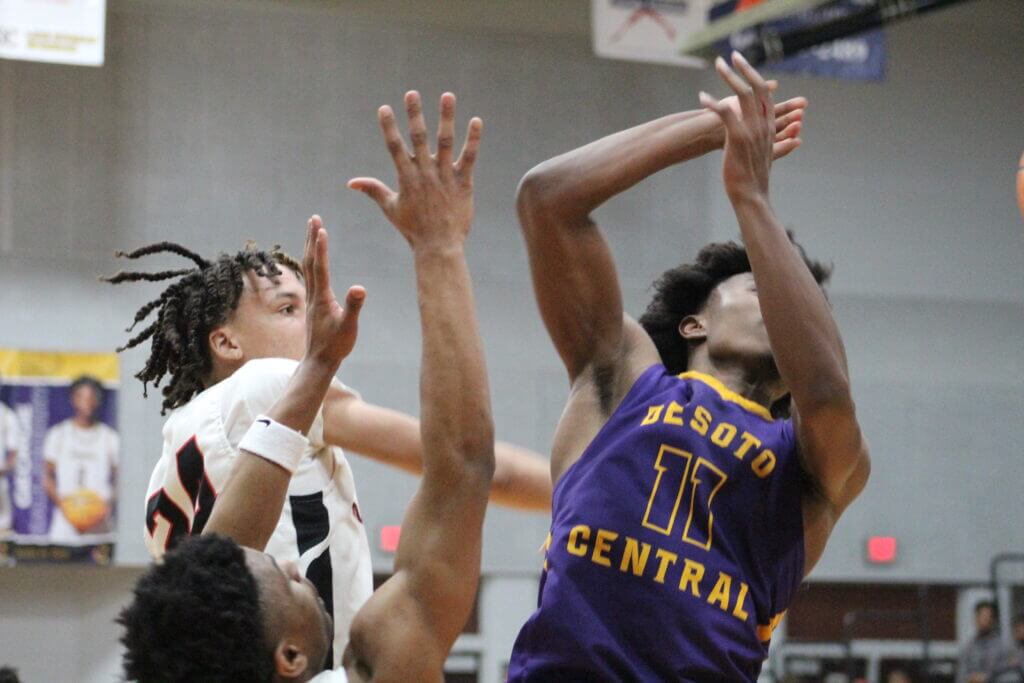 The Center Hill victory was the first in a couple of items. A 5A basketball power for a number of years, Monday's win was the Mustangs' first postseason win as a 6A program. And for Forbes, who has taken Hernando girls to the state tournament at Mississippi Coliseum, Monday's victory was his first postseason win as a high school boys' head coach.
It's now "win or go home" for Monday's losers, who return Thursday night for consolation games against either Olive Branch or Lewisburg. Center Hill girls take the court at 6 p.m. and the DeSoto Central boys are on the floor at 7:30 p.m.
Consolation winners advance to next week's state playoffs while the losers will see their seasons end.
LADY GATORS FALL AT CLEVELAND: Lake Cormorant opened the Region 2-5A girls basketball tournament with 55-26 loss to Cleveland Central in Cleveland, Miss. Monday night. The Lady Gators move into the consolation round Friday at 4 p.m. against either Oxford Lafayette or Greenville, who play on Tuesday. The consolation winner advances to the state playoffs, while the loser will see their season end.
THE VITAL STATISTICS
MHSAA Region 2-6A girls basketball tournament at DeSoto Central
DeSoto Central 64, Center Hill 58 (OT)
MHSAA Region 2-6A boys basketball tournament at DeSoto Central
Center Hill 64, DeSoto Central 49
MHSAA Region 2-5A girls basketball tournament at Cleveland Central
Cleveland Central 55, Lake Cormorant 28
Regular Season
Boys basketball
First Assembly Christian 69, Northpoint Christian 49
WORTH NOTING: Northpoint Christian scoring leaders were Christian Gilliland with 26, and Darius Naylor with 15.
Girls basketball
Northpoint Christian 63, First Assembly Christian 26
WORTH NOTING: Northpoint Christian scoring leaders were Brylee Faith Cherry with 20, Bethany Wright with 18, and Izzy Carlson scored 15.