New police chief discusses future Olive Branch department vision
Incoming Olive Branch Police Chief Bill Cox talked about his vision for the department during a recent visit to the Rotary Club of Olive Branch at Olive Branch Country Club. Cox will become the new Chief of Police July 1.
Cox, a veteran of 20 years in law enforcement, including time as a police chief in Philadelphia, Mississippi and at East Mississippi Community, has most recently been a deputy chief under retiring police chief Don Gammage in the Olive Branch department. He was selected by Mayor Ken Adams and approved by the Olive Branch Board of Aldermen in early June.
The new head of the city's police department talked about officer recruitment and retention, interacting with the community, and the importance of accreditation during his talk with the Rotarians.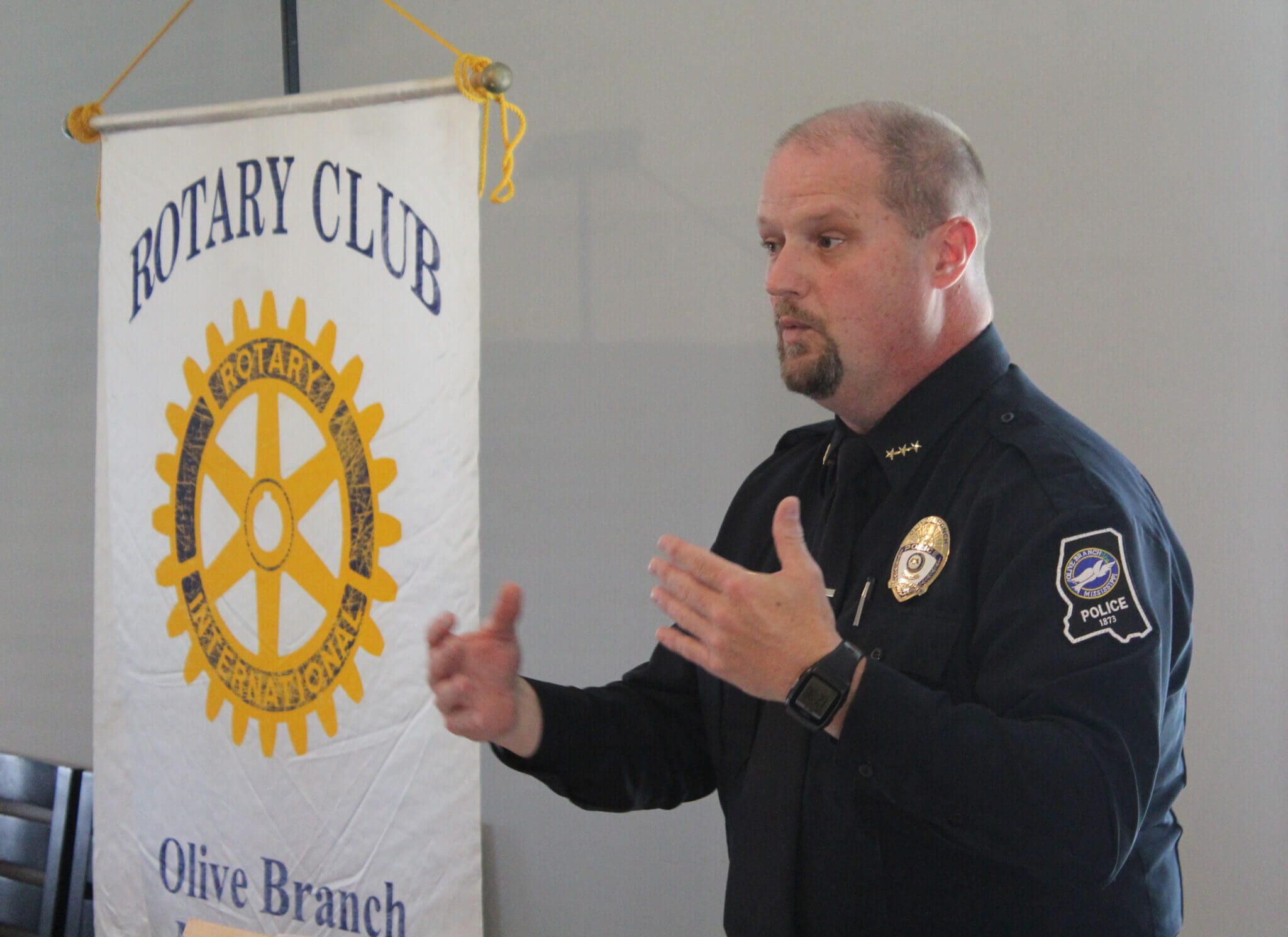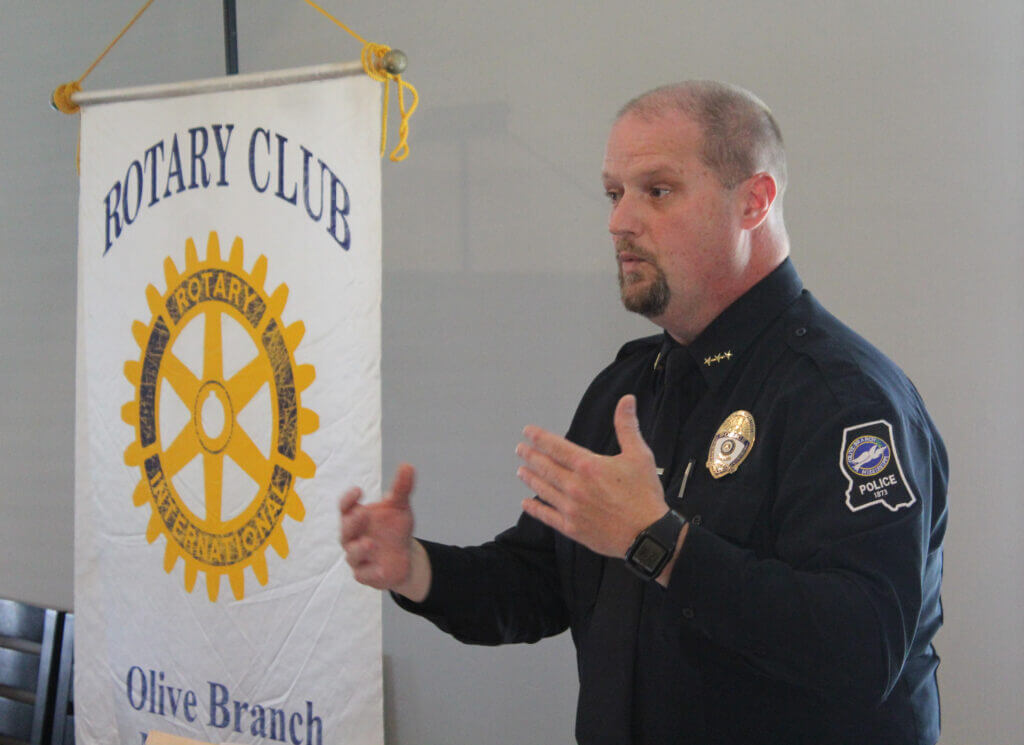 Admitting Olive Branch is about 10-12 officers short in staffing at this time, Cox said welcoming new officers on board and keeping those that are already there is a high priority for him.
But with recent events involving police elsewhere in America, getting men and women to join the "Best in Blue" remains a challenge.
"It's wrapped up in recruitment, retention, and other issues that have come up over the past 5-7 years for departments across the country that are being hit with an inability to recruit and retain," Cox said. "We want to improve our officers' buy-in, so they feel like they have ownership in what they're doing. It's not my department, it's not the city's department, it's their department."
That means effective communication with officers and being aware that today's generation demands the 'whys' of what they're being asked to do.
"When I came in, the chief would say, 'Bill, I want you to stand there and be that stop sign for the next eight hours,' and I would say, 'Yes sir, no problem,'" Cox said. "Now, the first thing they will respond is, 'Why does he want me to do that, and why does it need to be me.'" We have to learn to communicate the need for that job being done and how we want to get it done in a different way so they can see how we fit in. it is a generational difference."
The Olive Branch Police Department has developed a statewide reputation for its community relations over the past several years and Cox said he wants to see that continue and grow.
Outreach programs the police department has undertaken include Camp BUILD, the Citizens Police Academy, and Shop With A Cop.
Cox said his department will be looking at more ways for community outreach.
"We're a growing community that has grown by leaps and bounds over the last few years and we want to address the changes that have come with having a more diverse population," Cox said.
Being accredited through CALEA, the Commission on Accreditation of Law Enforcement Agencies, for the next four years is important for a number of reasons, Cox said.
"What this does for us is it allows us to see decreased liability insurance costs, which translates to fewer civil lawsuits, improved community relationships by demonstrating our accountability," he said. "It gives us better resource management and it improves officer morale."
Cox wants the department's high ranking to improve past its current Tier One status, adding that full accreditation would mean adherence to about twice the number of policies currently followed.