Cox named new Olive Branch Police Chief
Photo: From left, retiring Olive Branch Police Chief Don Gammage, Mayor Ken Adams, and newly-selected Police Chief Bill Cox. (Bob Bakken/DeSoto County News)
Olive Branch Deputy Chief of Administration William "Bill" Cox will be moving into the Chief of Police office starting July 1. Cox's selection was announced during a Wednesday afternoon news conference at Police Headquarters by Mayor Ken Adams.  
The selection of Cox to replace retiring Police Chief Don Gammage, who has held the position since 2009, comes after six candidates were interviewed last week.
Cox comes to the position with more than 20 years of law enforcement and at one time was Police Chief in Philadelphia, Mississippi, and at East Mississippi Community College. Before assuming his present position, He was the head of the Criminal Investigations Division and was also head of Internal Affairs.
In his law enforcement career, Cox has held several ranks and positions, from patrolman and deputy sheriff, to sergeant, major and a deputy chief.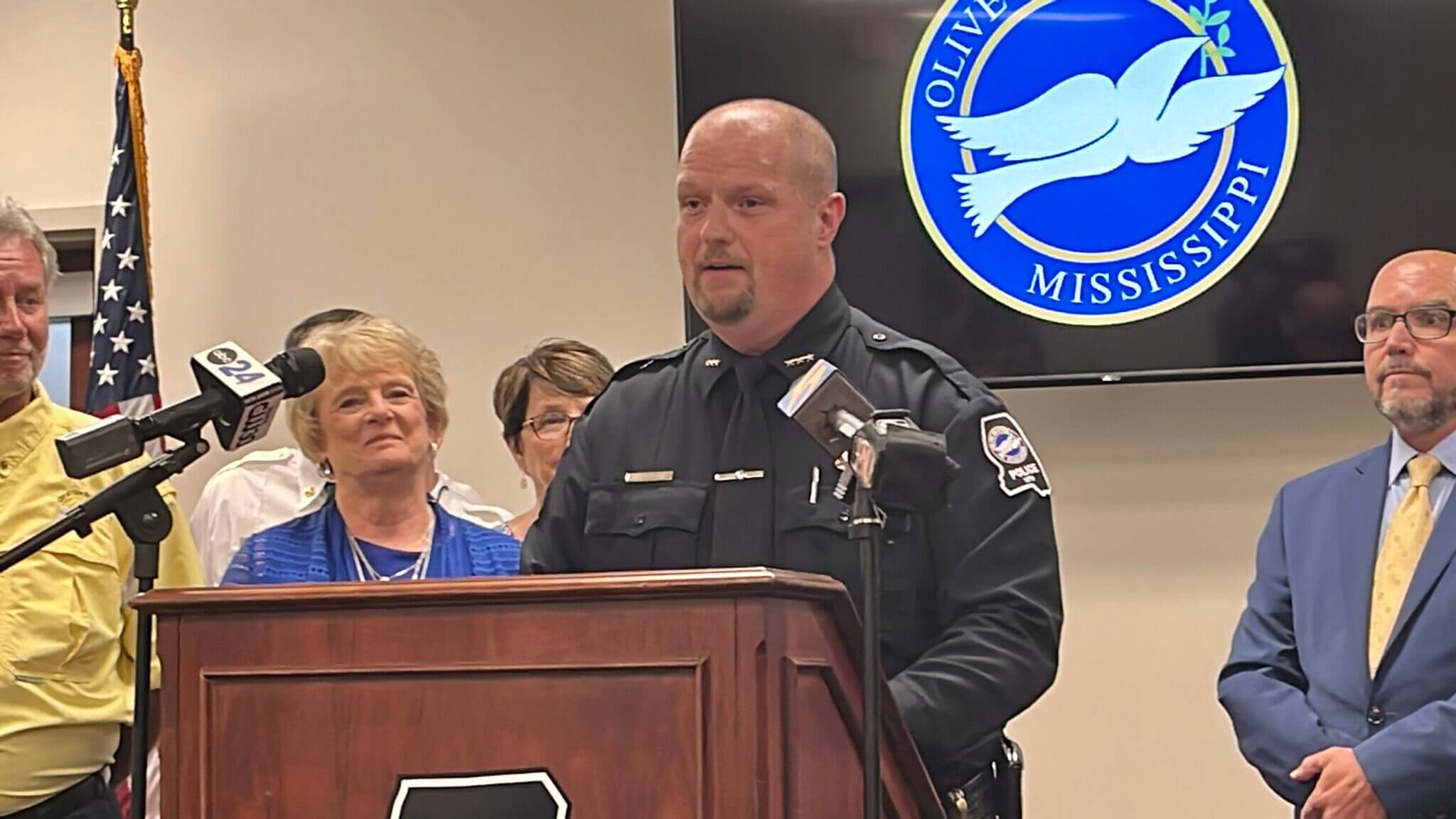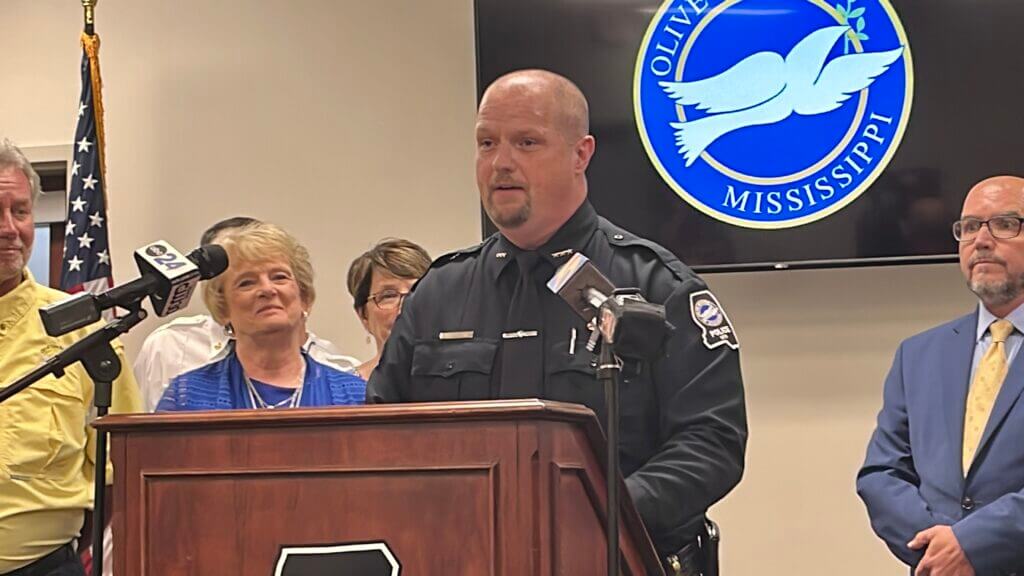 A graduate of the FBI National Academy, Cox is currently working toward a master's degree in Criminal Justice from the University of Southern Mississippi and has been an adjunct professor with the Mississippi Law Enforcement Officers Training Academy. Cox is also a published author and researcher.
Cox now assumes a job overseeing a department of 104 people serving Olive Branch, the fifth-largest city in the state.
Cox said one of his first points of emphasis will be working to retain officers, an issue across the landscape of law enforcement.
"We want to look at being able to retain the best talent," Cox said. "We have a great salary and benefits package in our department and I believe we are able to attract some of the best talent in the state in this field."
That will be an issue especially important to those living in the new annexed areas of Olive Branch, areas that were previously protected by the DeSoto County Sheriff's Department.
"We want to make sure that our manpower is accommodating to their needs," Cox pointed out. "As we continue to move forward we are beginning to look at the technology issues that we face as we move into new areas."
Cox said his leadership style is one that is very open. "I want to make it known to my employees that I am there for them and with them," Cox said.