Prep roundup: Jaguars sweep Lewisburg in division basketball openers
THE VITALS: DeSoto Central basketball teams took to the road and opened District 1-6A division play with a pair of victories at Lewisburg. The Jaguars finished off the Patriots 62-38 behind a game-high 18 points from Dorian Whitley, after the Lady Jags stopped Lewisburg 60-38 with 24 points from Janiya Jones.
DESOTO CENTRAL BOYS 62, LEWISBURG 38: The visiting Jaguars led by only two points after one quarter 14-12 and then held the Patriots to just two points in a low-scoring second quarter for a 23-14 halftime lead.  
Dorian Whitley led the DeSoto Central offense with 12 of his game-high 18 points in the first half, including a pair of three-point baskets. Matthew Smith added seven first-half points for the Jaguars.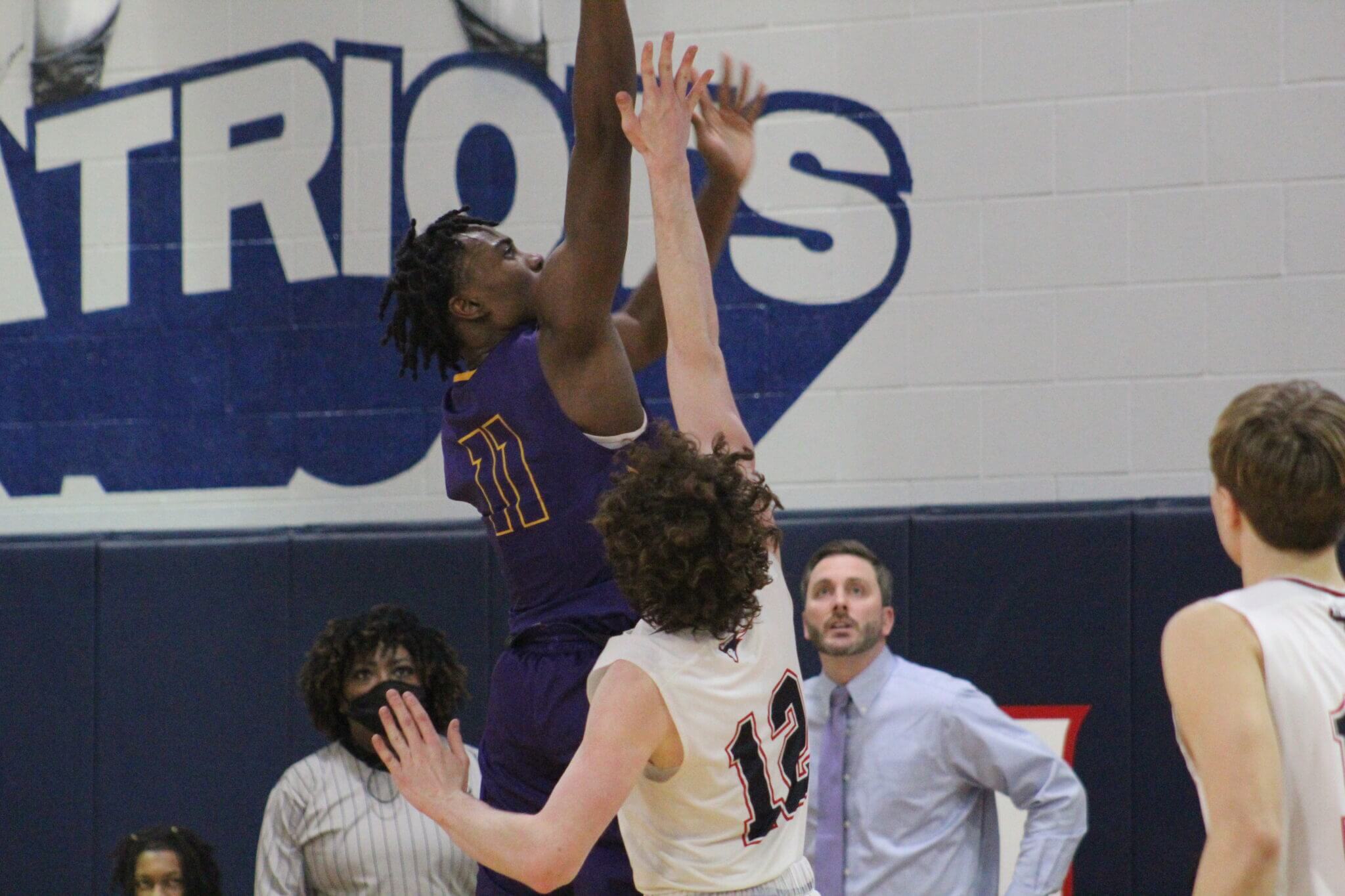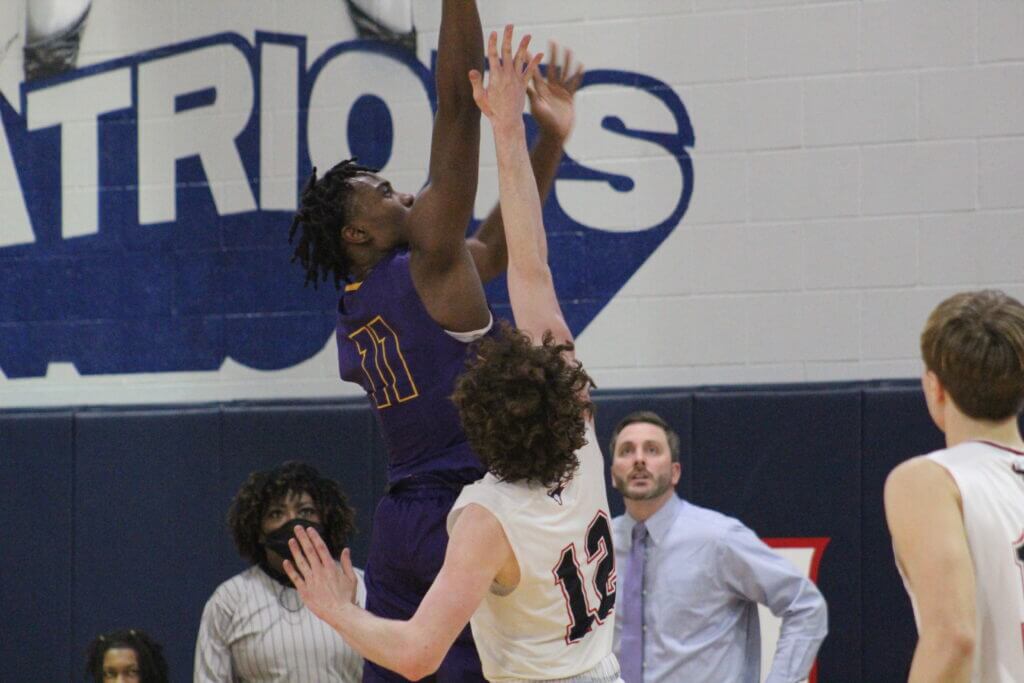 "Dorian is someone we rely on a lot to score, especially around the basket," said DeSoto Central coach Blake Orman. "He is a do-anything-we-need kind of guy. We're going to rely on him to finish around the rim a lot for us in later games."
Lewisburg's offense was paced by Max Zizman, who scored seven of his team-high 15 points in the opening half of play.
"We went into halftime with an adjustment of trying to make sure we were taking and maintaining good shots and let defense lead to offense," said Orman.
The Jaguars opened things up in the second half with a 13-10 advantage in the third quarter and finished the game outscoring the Patriots 26-14.
After Whitley, Smith scored 13 points for DeSoto Central. Eli Lamb chipped in with eight points for the Patriots in the loss.
DESOTO CENTRAL GIRLS 60, LEWISBURG 38: The Lady Jags struggled out of the gate against the Lady Patriots, as DeSoto Central trailed the home team 11-6 after one quarter of play. A 10-point second quarter got the Lady Jags within 17-16 at half, as they held Lewisburg to only six points in the eight minutes before halftime.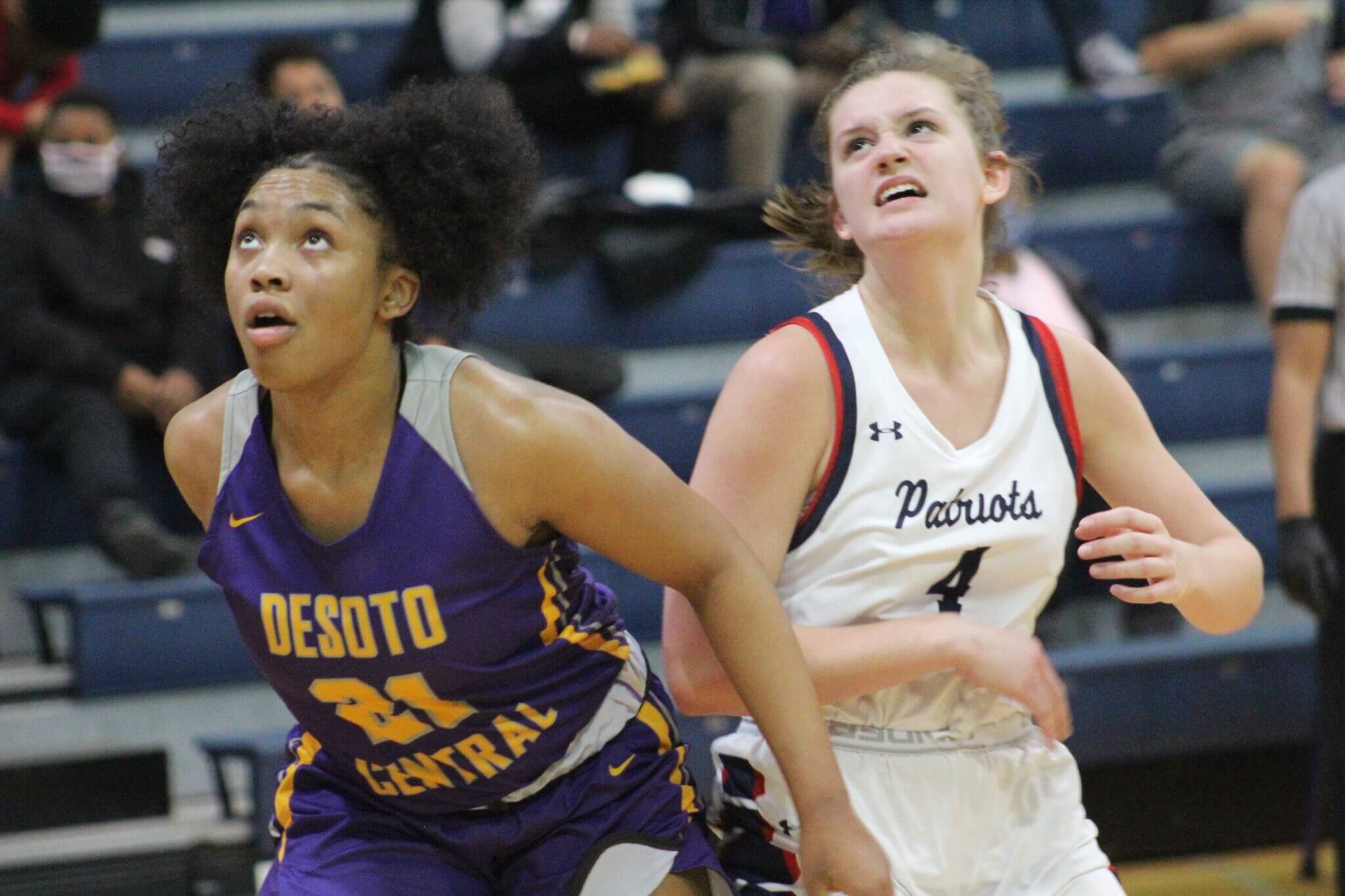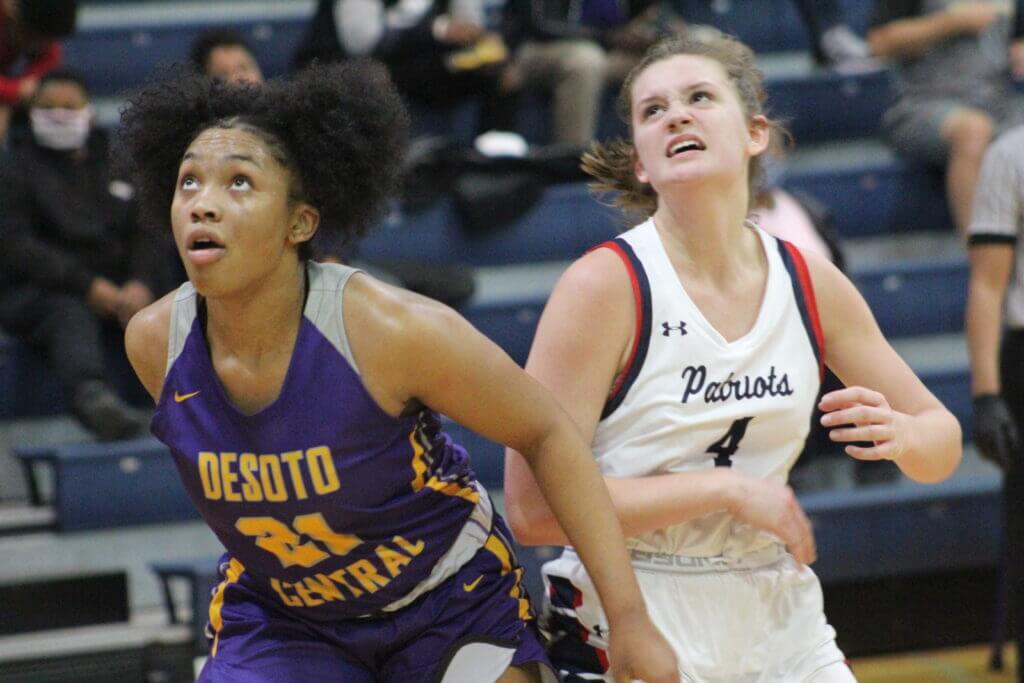 Janiya Jones' seven first-half points paced DeSoto Central and Lewisburg was led by Allie Carroll, who knocked down six points in the opening half of play.
But, it was Jones and the Lady Jags who roared out of the locker room to take control of the contest, scoring 44 points in the second half while holding Lewisburg to just 21 points.
DeSoto Central coach Gwendolyn Petty pointed to a more focused intensity behind the second half performance.
"We came out with more energy than we started the first half," Petty said.
Jones scored 17 points of her game-high 24 points in the second half, which included four of her five three-point baskets for the contest.
"She played big when we got her to start taking her shots," Petty said.
After Jones, Tereah Hayslett scored 12 of her 14 points in the second half for DeSoto Central. Carroll continued to pace the Lady Patriots with eight of her 14 points produced in the second half.
BREAK OUT GAME FOR ZANDON: Center Hill's Zandon Haralson erupted for 40 points in the Mustangs' 96-51 victory over Lafayette (Oxford) in a 5A district contest at Center Hill Friday night. Last year's 5A state runner-up team was aided by Kaeden Laws' 14 points and 12 points from Kaison Sanders as Center Hill improved to 2-0 in district play.  
COVID CANCELLATIONS: Postponements actually for now, saw the basketball doubleheader with Horn Lake at Hernando and the Olive Branch boys' contest at Tupelo called off due to COVID-19 issues. It's expected the schools will be trying to reschedule the contests, if at all possible.
FRIDAY SCOREBOARD
Prep boys basketball
MHEA 74, Northpoint Christian 69 (Northpoint Christian: Christian Gilliland 28, Eric Steward 15, MItchell Wright 14)
DeSoto Central 62, Lewisburg 38 (DeSoto Central: Dorian Whitley 18. Lewisburg: Max Zizman 15)
Horn Lake at Hernando (postponed – COVID)
Center Hill 96, Lafayette (Oxford) 51 (Center Hill: Zandon Haralson 40, Kaeden Laws 14, Kaison Sanders 12)
Southaven 56, Oxford 48
Olive Branch at Tupelo (postponed – COVID)
Lake Cormorant – idle
Prep girls basketball
Tupelo 55, Olive Branch 50
Northpoint Christian 46, Houston (Germantown, Tenn) 30 (Northpoint: Leah Jones 14, Brylee Faith Cherry 11, Bethany Wright 11)
DeSoto Central 60, Lewisburg 38 (DeSoto Central: Janiya Jones 24, Tereah Hayslett 14. Lewisburg: Allie Carroll 14)
Horn Lake at Hernando (postponed – COVID)
Lafayette (Oxford) 74, Center Hill 60 (Center Hill: Dominique Collins 14, Jairya Rankins 14)
Southaven 43, Oxford 41 (Southaven: Winston 23, Owens 11)
Lake Cormorant – idle
Prep boys soccer
Saltillo 3, Lake Cormorant 0
Center Hill 1, Horn Lake 0
Prep girls soccer
Saltillo 8, Lake Cormorant 0
Center Hill 7, Horn Lake 1