Friday sports: Lewisburg gets basketball sweep over Hernando
Photo: Rainey Lamb of Lewisburg (12) is chased by a pair of Hernando players in Friday's contest as Lamb scores on a breakaway. (Bob Bakken/desotocountynews.com)
LEWISBURG GIRLS 65, HERNANDO 63: Lewisburg girls' basketball coach Kristen Coleman reflected postgame the excitement her players had to have with Friday's 65-63 victory over neighborhood rival Hernando on the Lady Patriots' home floor.
The victory was the first time in six years or 12 games Lewisburg had prevailed over the Lady Tigers in basketball, according to Coleman, so the team and their coach were all pretty happy about it.
"We knew we had to set the tone coming out and keep being in a situation where we were getting the ball inside," Coleman said. "The defense and rebounding came when we needed it and we forced them into turnovers. It was a total team effort."
The victory didn't come easy. Led by Damyia Cummings' 16 points, Hernando took a 34-28 lead at halftime. Eleven of Cummings' points were scored in the first quarter, including a pair of long range three-pointers. She was followed by Halann Wallace with 15 and A'khiah Martin with 12.
The difference came in the third quarter, when Lewisburg outscored the Lady Tigers 24-13 for a 52-47 lead.
Junior forward Allie Carroll finished the night with 19 points and Coleman said Carroll was key to the second half comeback with her dominant inside play.
"We noticed a mismatch in the post so we got it inside to Allie," Coleman said. "That was our strategy when we saw that mismatch."
Eight of Carroll's 11 second-half points came in the third quarter. For the night, the junior had seven field goals, all from inside, and she added five of six free throws.
A beneficiary of Carroll's success inside was another junior in Allison Irby, who knocked down 13 points, 11 of which came after halftime. Mariana Brady added 10 points for Lewisburg.
Still, the Lady Tigers battled with Lewisburg in the final minutes of the game, until a Hernando shot from the free throw lane at the buzzer fell off the mark and preserved the Lewisburg victory. Hernando had drawn to a 61-61 tie with 1:38 remaining in the game.
LEWISBURG BOYS 53, HERNANDO 44: Lewisburg had a dominant performance for three quarters against Hernando in the boys contest, holding the Tigers to just 11 points in the first half and leading by 19 going into the final quarter of play. But the Tigers rallied late before falling to the Patriots, now 10-1 on the season.
Lewisburg coach Zach Jorgensen said defense was the difference, especially late in the contest.
"I thought we competed really hard, especially on the boards," Jorgensen said. "I thought we were really dominant on the boards tonight to help us push that lead out a little bit. We didn't finish very well, didn't shoot free throws very well, but we played really hard on defense."
The Patriots allowed Hernando only three points in the first quarter for a 13-3 lead eight minutes into the game and in a low-scoring second quarter held a 20-11 advantage at halftime.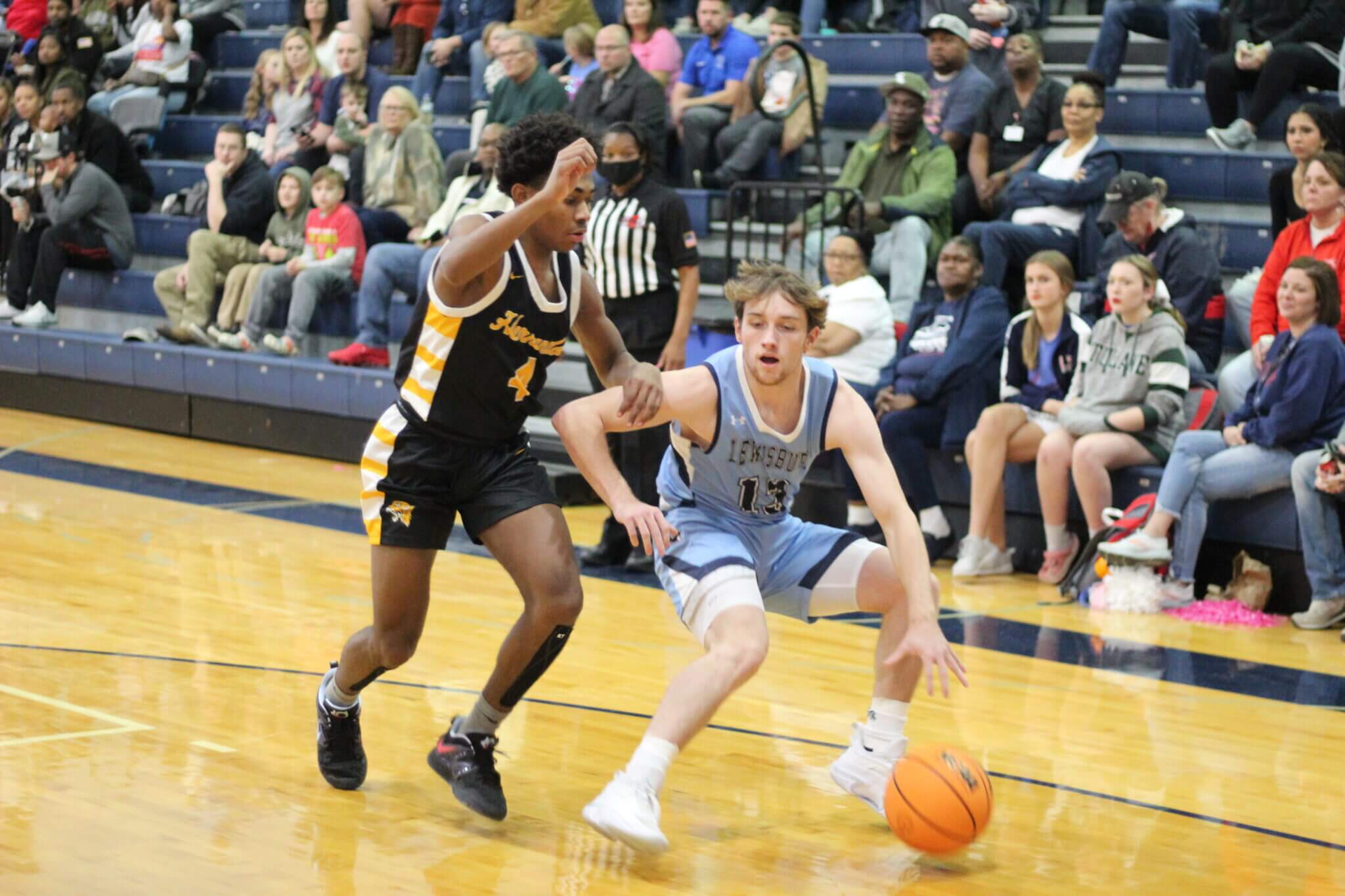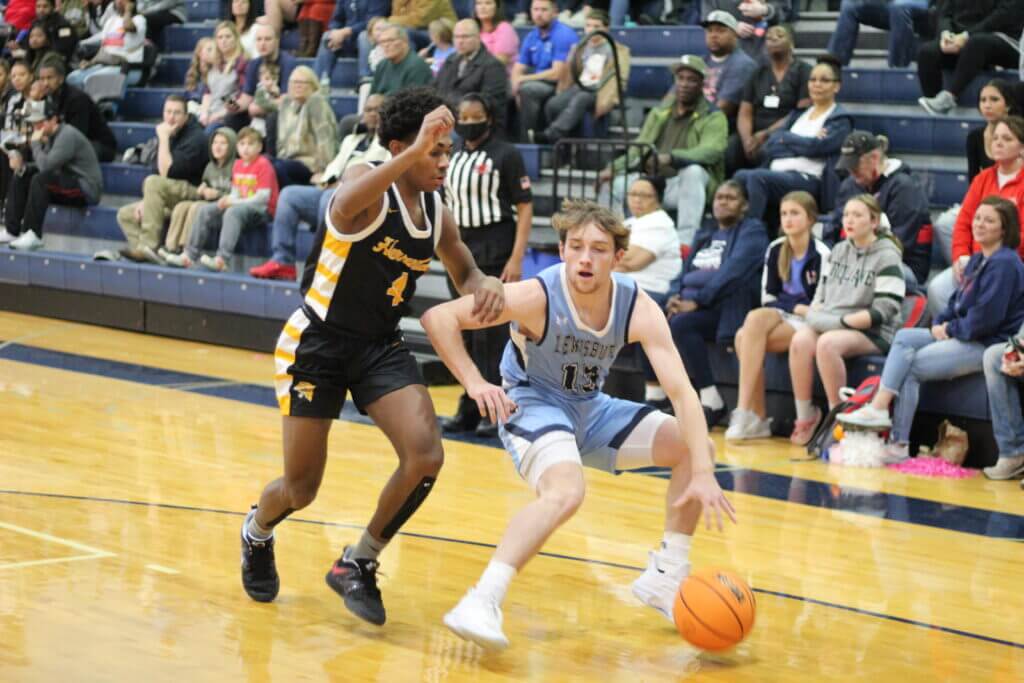 Lewisburg broke open the contest with a 21-point third quarter for a 41-22 lead heading into the final period of play. Hernando answered with a 20-point fourth quarter, however, before dropping the nine-point decision.
Jorgensen's Patriots employed a unique platoon-style attack that had an entire group of substitutions come in periodically throughout the game in an effort to not play tired.
"The guys on the other side play super hard but that roster is not real deep," he observed. "They play only seven guys, so I thought my 10 versus their seven would be a pretty good look."
The balanced attack led to the Patriots' Amarian Davis being the leading scorer for the night with 13 points, followed by Noah Jorgensen with 11. Nine players on the Lewisburg roster scored points in the victory.
Hernando had Eric Oliver lead their attack with 12 points and Derrell Tate scored 11.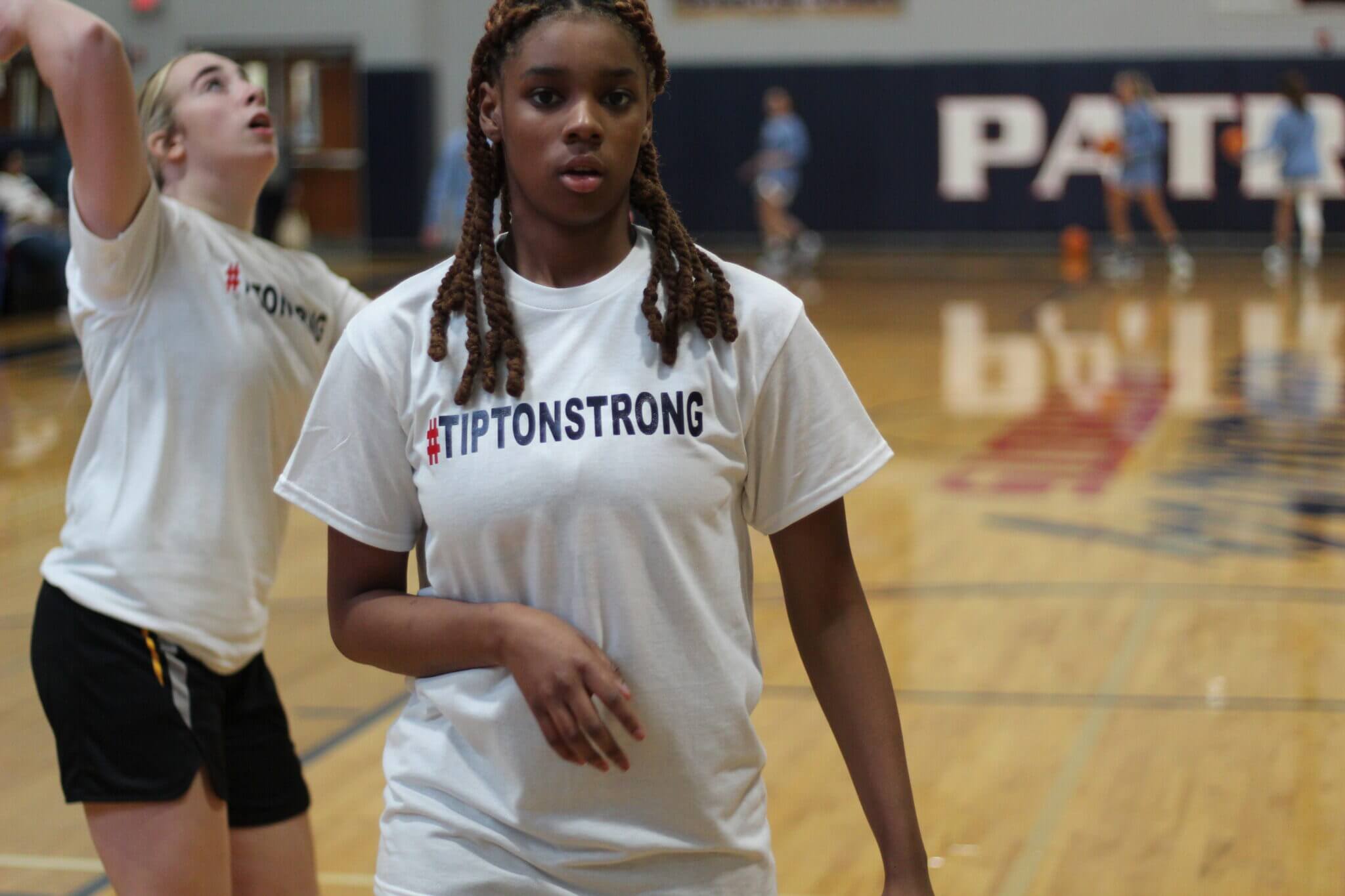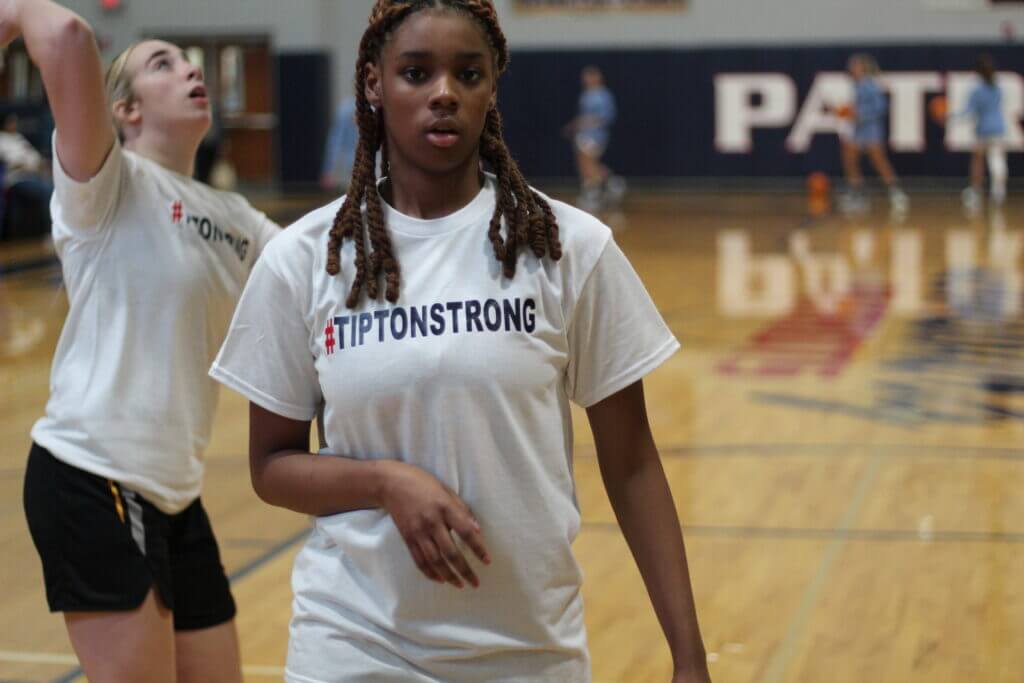 #TIPTONSTRONG: Both Hernando teams came on the floor Friday night for warm ups wearing T-shirts that read #TIPTONSTRONG in respect to Lewisburg's late basketball coach Adam Tipton. Friday's game was the first appearance at The 'Burg for Hernando since Tipton's unexpected passing earlier this year after a brief illness.
Elsewhere in DeSoto County sports action Friday:
Prep boys basketball
Southaven 75, Center Hill 54
Lewisburg 53. Hernando 44

Lewisburg (10-1) led by Amarian Davis 13. Hernando was led by Eric Oliver with 12.

Horn Lake at Ruleville Thomas E. Edwards – *
South Panola at Lake Cormorant – *
Memphis Trezvant 47, Northpoint Christian 45

Northpoint Christian: Christian Gilliland 24
(* – no score reported)
Prep girls basketball
Center Hill 63, Southaven 51

Center Hill (4-4): Madison Bush 28

Lewisburg 49, Hernando 40

Lewisburg: Allie Carroll 19. Hernando: Damyia Cummings 16

Marion, Ark. 64, Horn Lake 43

Horn Lake: Indiya Bowen 28

South Panola 74, Lake Cormorant 25
Northpoint Christian 49, Memphis Trezvant 40

Northpoint Christian: Nailah Herrera 31
Prep boys soccer
Hernando 6, Lake Cormorant 3
Northeast Jones 1, Center Hill 0
Horn Lake 5, Olive Branch 0
Prep girls soccer
Olive Branch 6, Horn Lake 0
George County 4, Center Hill 0 
SPORTS ETC.: Five members of the Lake Cormorant High School football team have been named to the MHSAA 5A All-State team, as the school's football Twitter account announced Friday morning.