Thursday sports: Hernando, Lewisburg win softball playoff openers
Photo: Hernando sophomore pitcher Kate Johnson deals Thursday in the 6A playoff game against Center Hill. (Bob Bakken/desotocountynews.com)
The postseason began Thursday for three DeSoto County high school softball teams, as Hernando played host to Southaven, Lewisburg welcomed Southaven, and Lake Cormorant traveled to Ridgeland for game one of a best-of-three first round series.
In Hernando, the Region 3-6A runner up Lady Tigers easily handled Center Hill, the third-seed from Region 2-6A in a 15-0 shutout that ended in the fourth inning by the run rule.
Hernando got off to a quick start, scoring seven runs in the first inning. The Lady Tigers scored one in the second and then added three in the third frame for an 11-0 edge. Four more runs in the fourth inning wrapped the contest up at that point.
It was a good recovery from a 13-5 loss to South Panola earlier in the week that kept Hernando from getting a week off as region champion and putting them into this weekend's first round meeting with the Lady Mustangs, coach Nicki Whitten said.
"I think our girls responded from the South Panola game," said Whitten. "We got a great group. They work hard and I think they did what they needed to do tonight to move on to the next game."
Hernando supported its offense with a strong defensive effort and pitching from sophomore Kate Johnson.
"It was a good evening, my catcher helped me, my defense played really well," Johnson said about the game. "To win now, we really will need to come together as a team, from the dugout to defense, hitting every inning, and making the plays."
"Kate has really stepped up for us," Whitten said. "She is one of the hardest-working players on our team and it's really shown. She started off slow this year and she has really grown into that spot."
With a 1-0 lead in the best of three series, the Lady Tigers will look to complete the series when they travel to Center Hill Saturday afternoon, April 22, at 2 p.m.
Here is the DeSoto County scoreboard:
Wednesday, April 19
Prep baseball
Hernando 7, Arlington, Tenn. 4
Thursday, April 20
Prep baseball
DeSoto Central 11, North Delta 4

DeSoto Central: Jacob Lott (3 runs), Colton Coates (2 hits, 2 RBIs), Luke Sides (2 hits), Josh Jones (2 RBIs), Caiden Bullard (2 RBIs), Josh King (3B),

Center Hill 2, Hickory Flat 1

Center Hill: 17-10-1 record, most wins in school history. Avery Ridgers (2 runs, 2B), Scott Green (2 hits), Joey Dunning (2 hits), Houston Green (1 RBI, 7 IP, 3 hits, 1 run, 4 Ks)

Bartlett, Tenn 3, Northpoint Christian 1

Northpoint Christian: Hudson Brown (1 run, 1 hit, HR, 1 RBI, 5 IP, 3 runs, 2 ER, 6 Ks)
Prep boys soccer
White Station at Northpoint Christian
Prep softball
MHSAA 6A playoffs – first round, best of three
Lewisburg 10, Southaven 0 (5 innings)

Lewisburg: Aubrey Williams (3 runs, 2 hits, 2B, 3B, 2 RBIs), Kara Walker (2 hits), Leona Klaire Stokes (2 RBIs), Madelyn Savage (2 RBIs), Emma Abrams (5 IP, 10 Ks)

Hernando 15, Center Hill 0 (4 innings)
MHSAA 5A playoffs – first round, best of three
Ridgeland 13, Lake Cormorant 3

Lake Cormorant: Alyssa Duckworth (2 hits, 2B, 4.2 IP, 3 Ks), Brook Irvin (2B),
Regular season
DeSoto Central 10, West Union 4

DeSoto Central: Londen Armstrong (2 runs), Savannah Wilbanks (2 hits, 2B, 2 RBIs), Reagan Dale (2 hits, 2B), Lacey Frey (2B), Colby Young (5 IP, 3 Ks)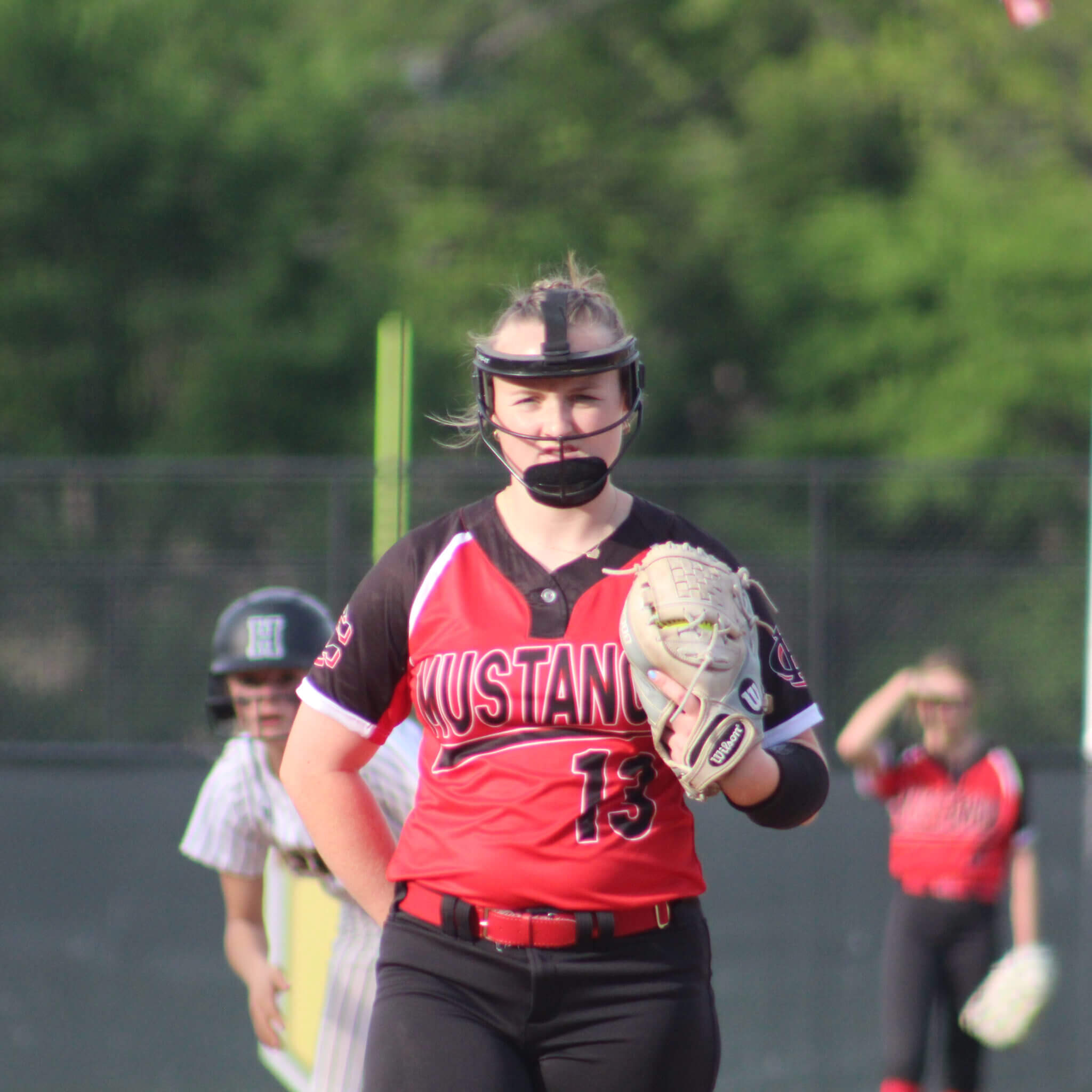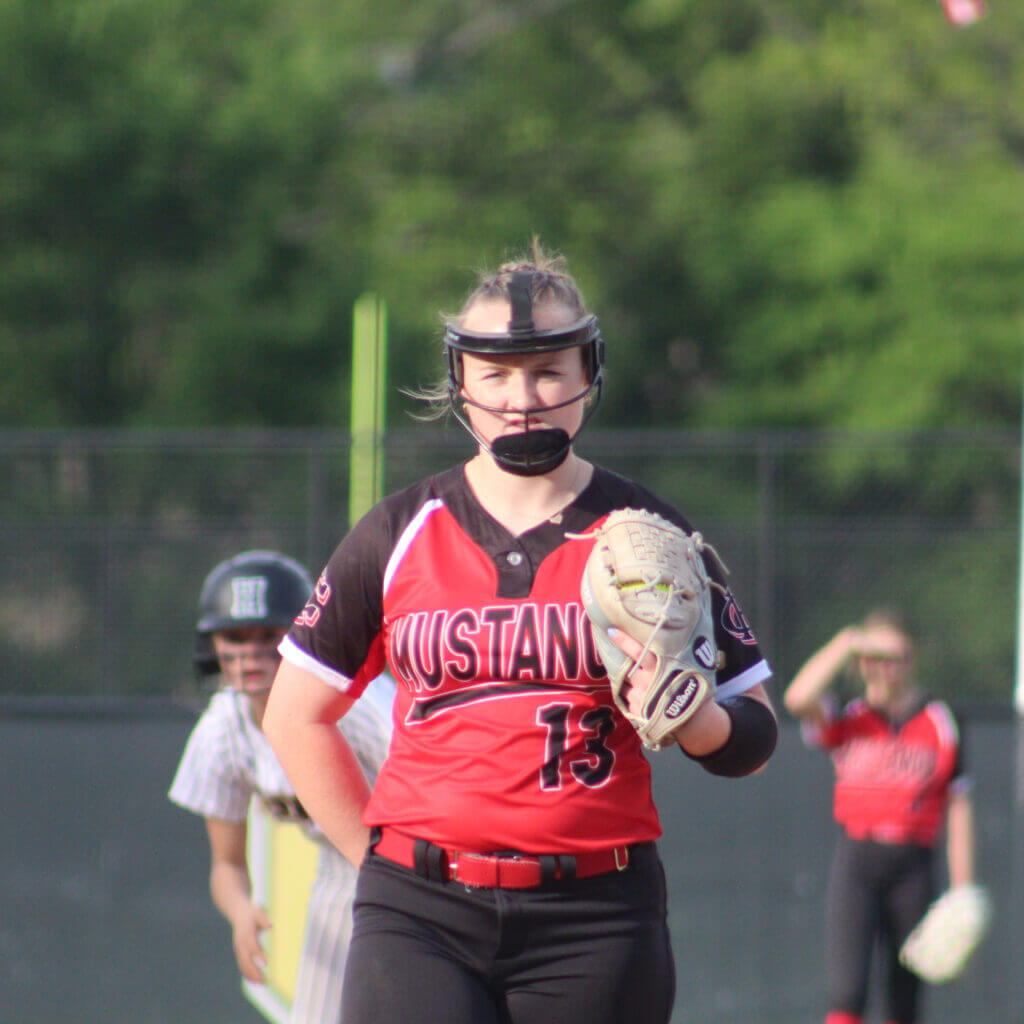 SPORTS ETC.: Regional track and field meets were held in Oxford and Clinton on Thursday.
At Oxford, Region 1-6A and Region 1-5A championships were determined. Tupelo won both boys' and girls' team championships with Southaven the best girls' finish from DeSoto County with a second-place showing. DeSoto Central had the best county team finish in fourth place among the eight schools.
Lafayette girls and Columbus boys won team titles at the same time in Oxford for Region 1-5A. Lake Cormorant was sixth among the girls and seventh among the boys.
Click here for the complete results.
Region 2-6A track and field was competed in Clinton Thursday. The host Arrows won both boys and girls team championships with Hernando the top girls' fininsher in fourth place and the Horn Lake boys pacing the county boys in fourth place in the team finish.
Click here for the complete results.