MAC all-star soccer players announced
Lewisburg, Center Hill players named to the North All-Star teams
The Mississippi Association of Coaches Monday announced the rosters for its All-Star Soccer Games, which will take place on Saturday, Feb. 11, 2023 at Brandon High School Bulldog Stadium.
DeSoto County players who were selected for the North All-Star boys' roster included Carter Burton of Center Hill, along with Aaron Rodriguez and Hayes Herren of Lewisburg.
County players on the girls' roster are Briley Ross and Olivia Cashion, both of Lewisburg.
Coaches for the North squad were Bert Anderson and Katelyn Robbins of New Albany on the girls' side and Oxford's Hunter Crane and Charlie Winnick.
Following are both North rosters for the game against their South counterparts.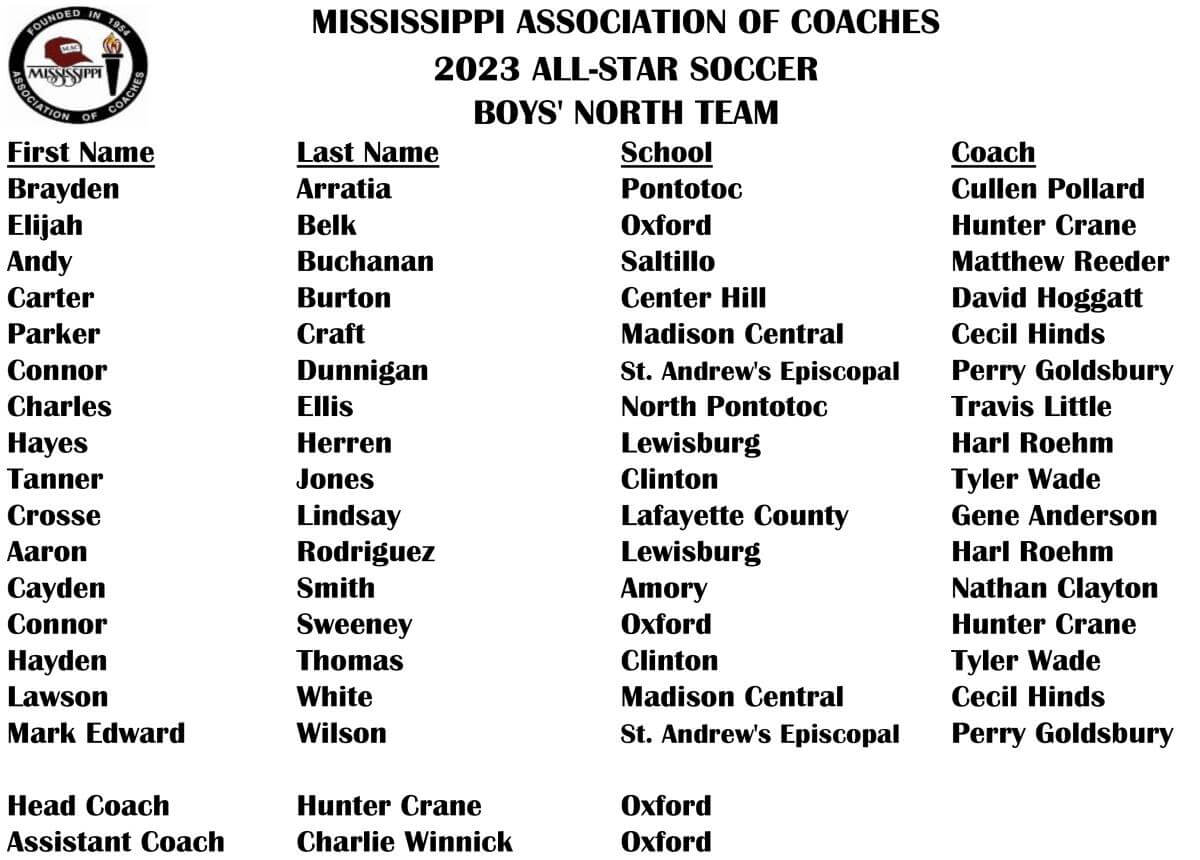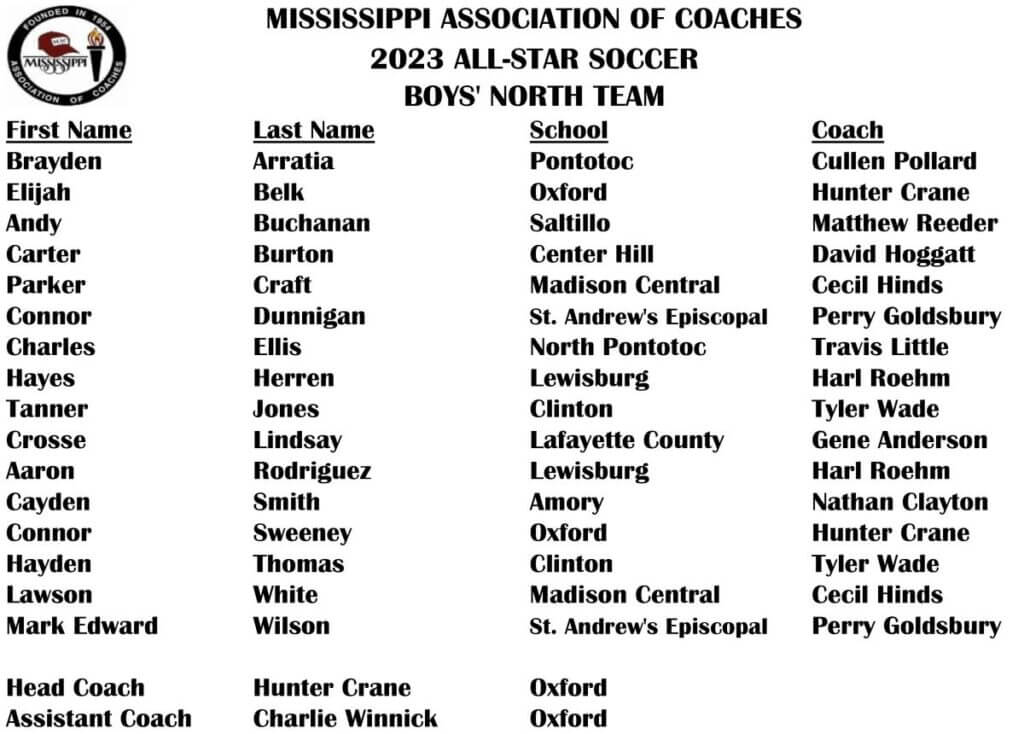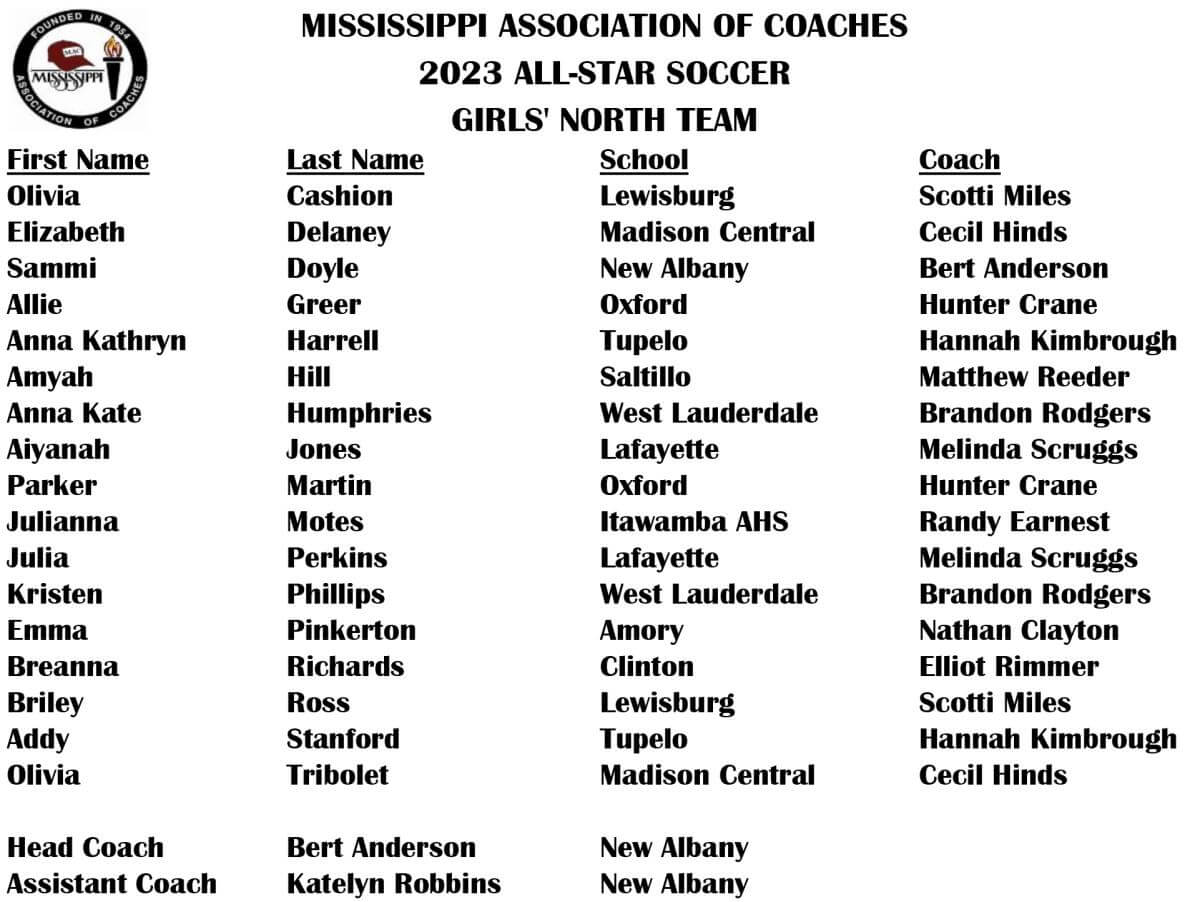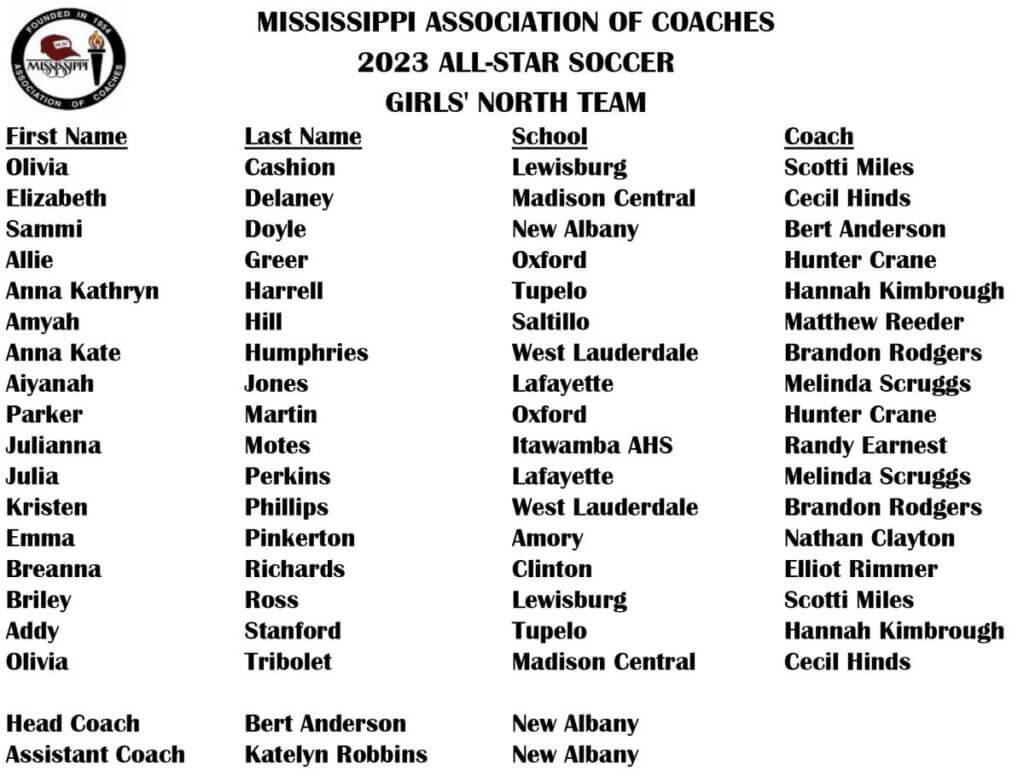 The 2023 All-Star Soccer Games will be livestreamed through http://brandonbulldogathletics.com/live. It will also be available through the MAC Network on the MAC app and website, http://mscoaches.com, Roku & Firestick.
The girls' game will be at 11 a.m. on Saturday, Feb. 11 and the boys' game will follow at 1 p.m.