Monday sports: Eight county volleyball players named MAC All-Stars
DeSoto County will again have a strong presence at the Mississippi Association of Coaches All-Star Volleyball Game July 10 at Brandon High School.
Not only will the North All-Stars be coached by Amy Hendrichovsky of Class 7A state champion Lewisburg, along with Taylor Elliott of 5A champion Lafayette (Oxford), but the North roster is liberally sprinkled with top county talent.
The roster, announced on Monday, Nov. 6 by the MAC, includes the following players from DeSoto County:
Hernando: Mary-Catherine Couch
Lewisburg: Allie Kate Hall, Claire Smith, Hallie Wright
DeSoto Central: Reese McIntosh, Sydney Tague
Lake Cormorant: Jania Rose, Arianna Woods
Players will report on Tuesday, July 9 for the game. General Admission tickets are $10 each and are available to purchase at the gate as well as through GoFan.
Here is the complete North roster: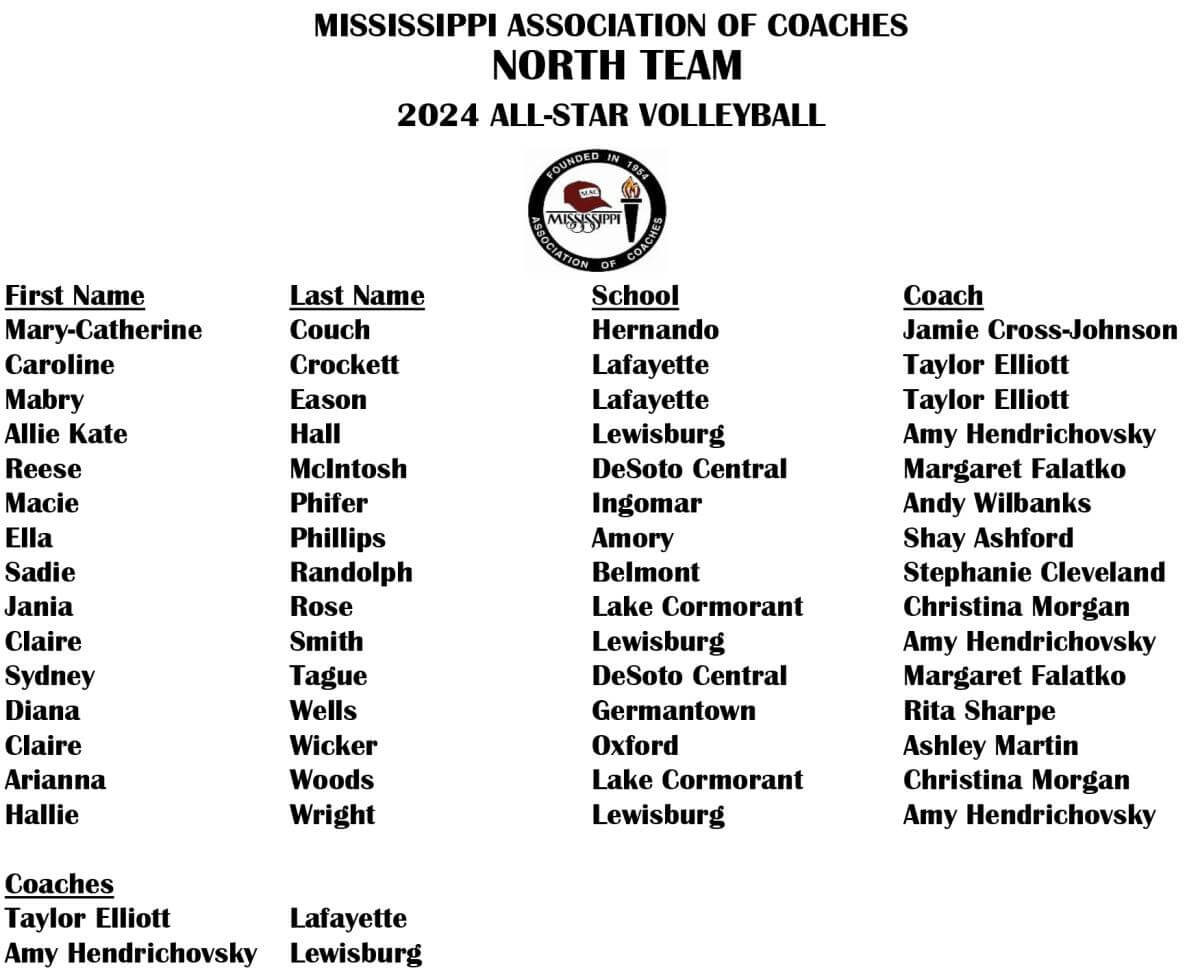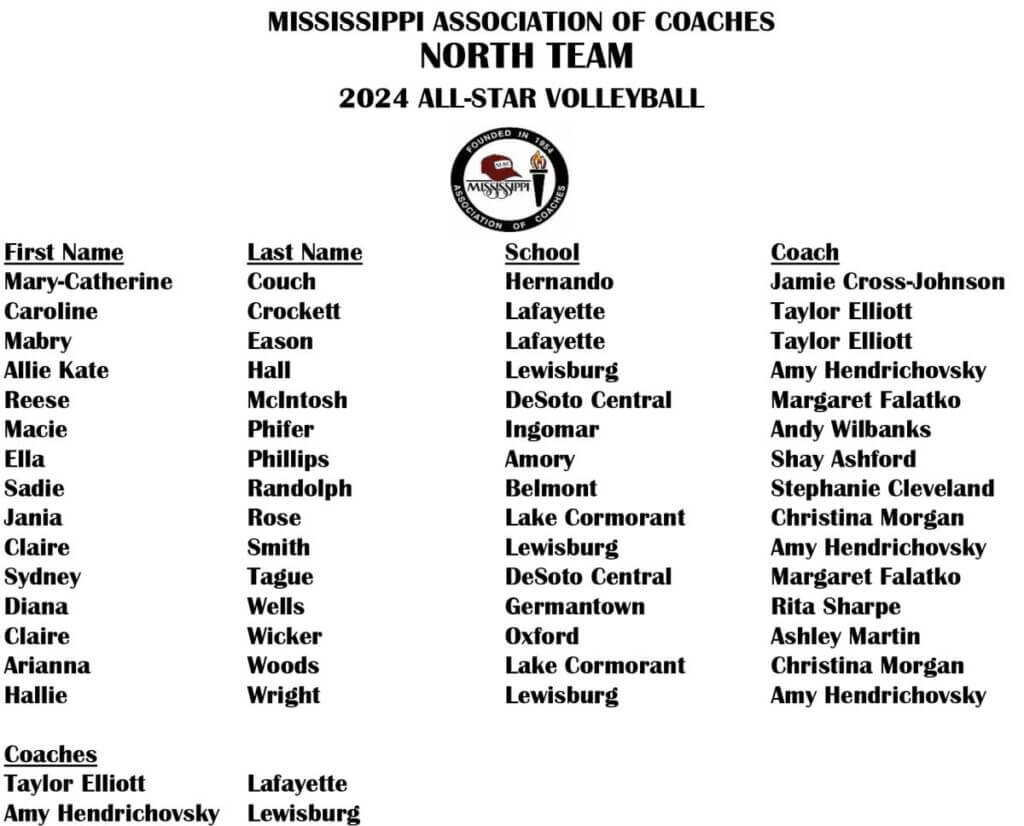 Monday, Nov. 6
JUCO men's basketball
Northwest CC 95, Dyersburg State 83
JUCO women's basketball
Northwest CC 59, Dyersburg State 49
Prep boys' soccer
Center Hill 3, North Pontotoc 1
Prep girls' soccer
Center Hill 5, North Pontotoc 3
SPORTS ETC.: Due to weather threats on the scheduled day, this week's Class 6A first round football game with Center Hill at Neshoba Central will be played on Thursday, Nov. 9, instead of Friday, Nov. 10.