Lady Quistors scuttle Dragons in Forum tilt
Olive Branch and Collierville girls basketball teams got to play each other on a really big stage Wednesday afternoon, the big stage being FedExForum.
When the battle was over, Olive Branch left the building with a 60-56 victory over the previously unbeaten Collierville squad in hand.
The downtown Memphis arena gives the opportunity for high school basketball teams to play on the same floor as the Memphis Grizzlies in the afternoon prior to a Grizzlies home game.
Lady Quistor coach Jason Thompson, his Collierville counterpart Jessica Green, and their teams were to meet earlier in the season but after conversations, chose to make the move to the Forum.
"It was supposed to be at our place but when we communicated and talked about it, it was one of those situations where she asked, 'Why don't we play it at FedEx(Forum)?'" Thompson said. "It was a brilliant idea because it gives us a chance to play on a big court against a really good team."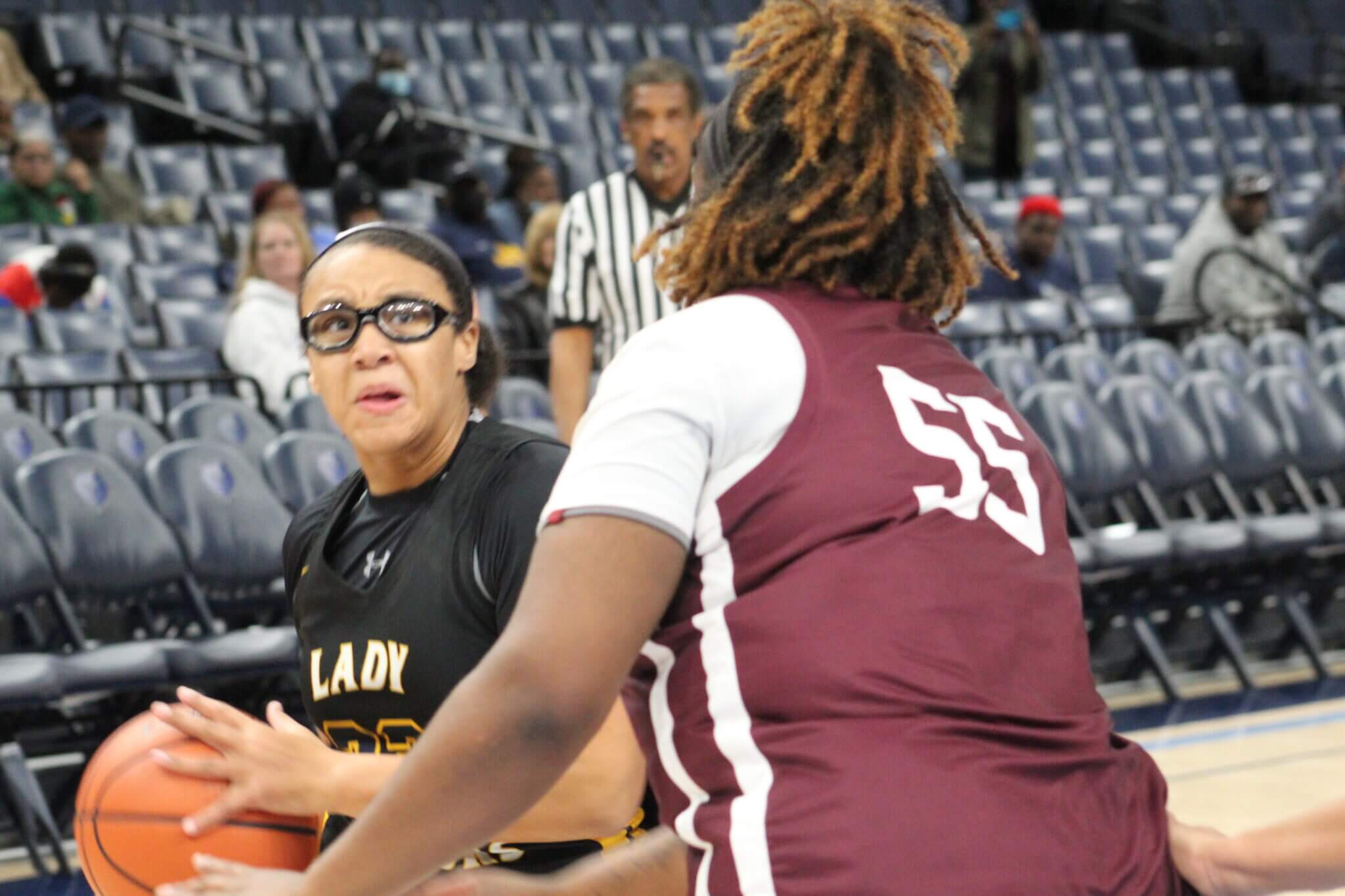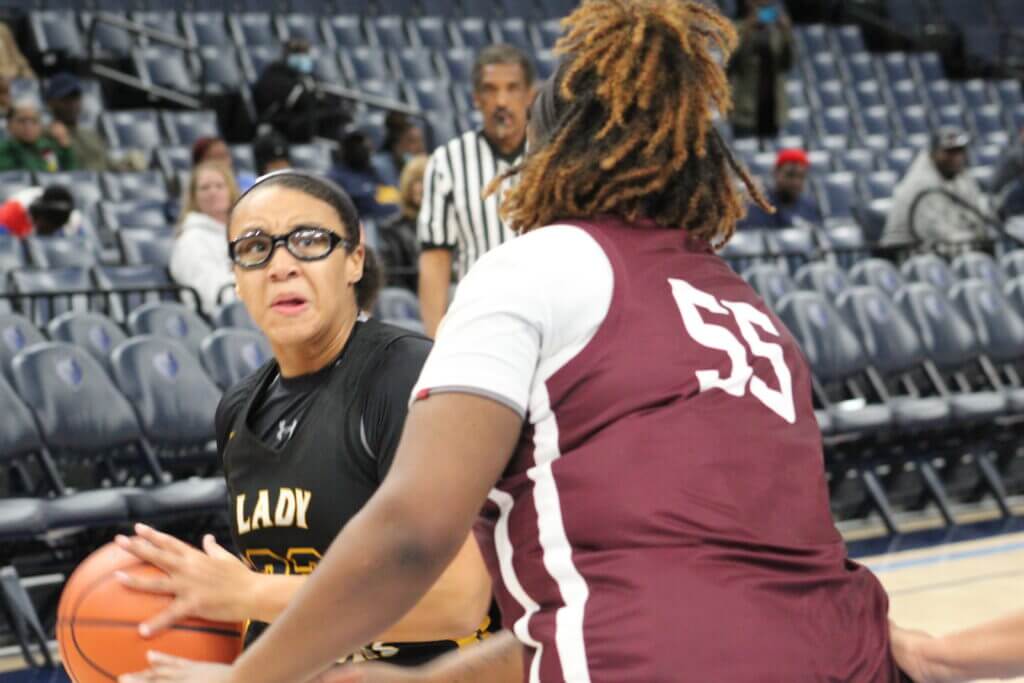 The big court was NBA size, which at 94 feet is 10 feet longer than a high school court. The teams also used the larger three-second lane the NBA has and the NBA three-point line.
And there were three point baskets that were made Wednesday afternoon. Trinity Pleas and Brianna Black knocked down long distance shots for Olive Branch, while Collierville's Paige Whitted and Sarah Conley did likewise for the Dragons. Whitted actually sank two from NBA range.
Much of the damage was done inside the three-point arc for Olive Branch, however, as Addison Howell and Rhema Pegues squelched the Dragons fire, combining for over half of the Lady Quistors offensive output. Howell scored 17 points to lead everyone and Pegues followed with 16.
Olive Branch broke the game open in the second quarter, outscoring Collierville 24-12 in the quarter for a 36-19 lead at intermission. The Dragons rallied in the second half and continued to chip away at what at one time had been a 20-point lead with 5:21 left in the third quarter.
"The second half turned out to be way more than I was anticipating or hoping," Thompson said. "Collierville plays really well. Our kids fought and laid it on the line and came out on top which is all you can ask for."
Howell was most deadly, sinking five of 17 from the floor and was 7-14 at the free throw line.
"The kid is a warrior," Thompson said about Howell.. "She's been battling all year and she and Rhema do a phenomenal job of scoring a bunch of points for us."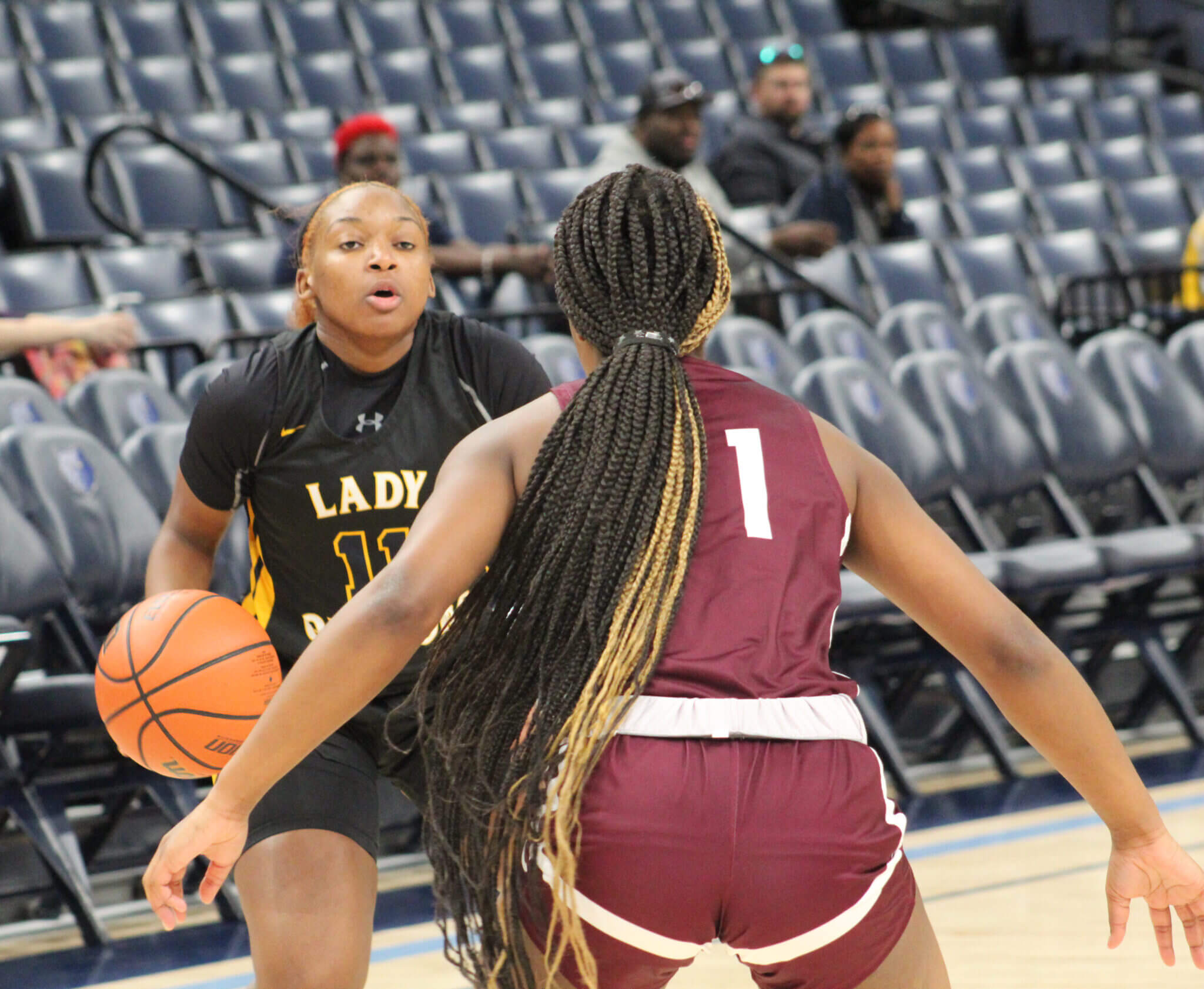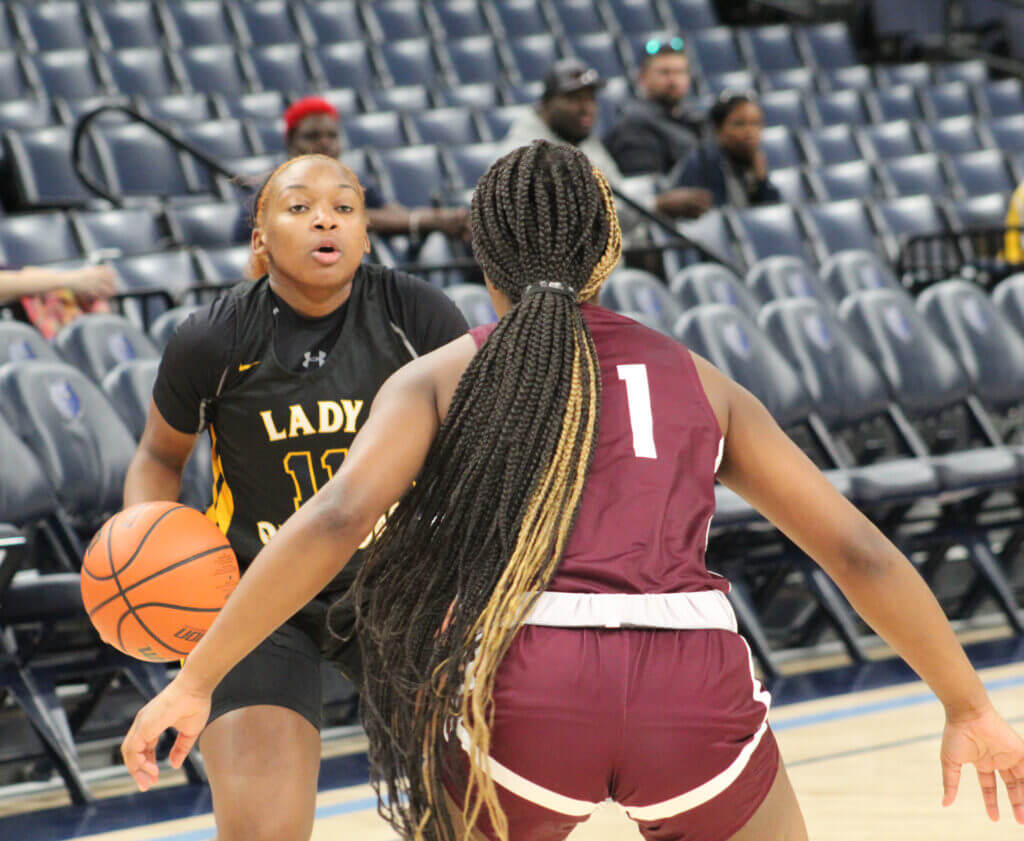 Hilary Shikuku led three Collierville players in double figures with 13.
Thompson said the Lady Quistors, the three-time defending state champion, twice in 6A and the first in 5A, can make Wednesday's experience a valuable one if they want a four-peat.
"So now in December, when we make a playoff run in March, this can be something we can refer back to," Thompson said. "That's something we can refer back to, study the film and look at some of the good things we did and some of the mistakes we made and put all of it into perspective."
Wednesday's game won't be the last time a DeSoto County girls' basketball team will take the FedExForum floor this year. The Hernando Lady Tigers were in attendance to watch the game in advance of their own FedExForum meeting, Dec. 20 against Kossuth at 1 p.m.