Visiting Lady Dragons take Center Hill
Photo: Kylee Reynolds and McKenna Matthews of Center Hill set their block against Collierville. (Bob Bakken/DeSoto County Sports)
THE VITAL STATISTICS
Prep volleyball
Collierville, Tenn. 3, Center Hill 0 (25-9, 25-16, 25-11)
Northpoint Christian 3, Westminster Academy, Tenn. 0 (25-10, 24-4, 25-5)
DeSoto Central at Bartlett, Tenn. (canceled)
Lewisburg 3, Lake Cormorant 0 (25-14, 25-17, 25-14)
COLLIERVILLE CORRALS LADY MUSTANGS
In the first of two volleyball battles with DeSoto County schools this week, the Collierville Lady Dragons swept the Lady Mustangs at Center Hill Tuesday in three straight sets, 25-9, 25-16, and 25-11.
Collierville took control of the first set, breaking away from a 3-3 tie to take a 10-5 when Center Hill coach Robbie Veazey called a timeout, hoping to stop the momentum.
That didn't happen, however, as the visiting Lady Dragons added to the lead, scoring four of the next five points for a 14-6 lead when the Lady Mustangs called their second timeout of the set. Collierville netted 14 of the next 17 points in finishing off a 25-9 first set victory.
The second set was much closer, pretty much going back-and-forth through the first 18 points for a 9-9 tie. Collierville scored the next two points and that started a stretch where the Lady Dragons took a 13-10 lead and at 18-14, Center Hill stopped play with a timeout.
But when a Center Hill serve went wide of the court for a 20-15 Collierville advantage, that began the final stretch of the set with the final score of 25-16 for the Lady Dragons became the largest lead of the set.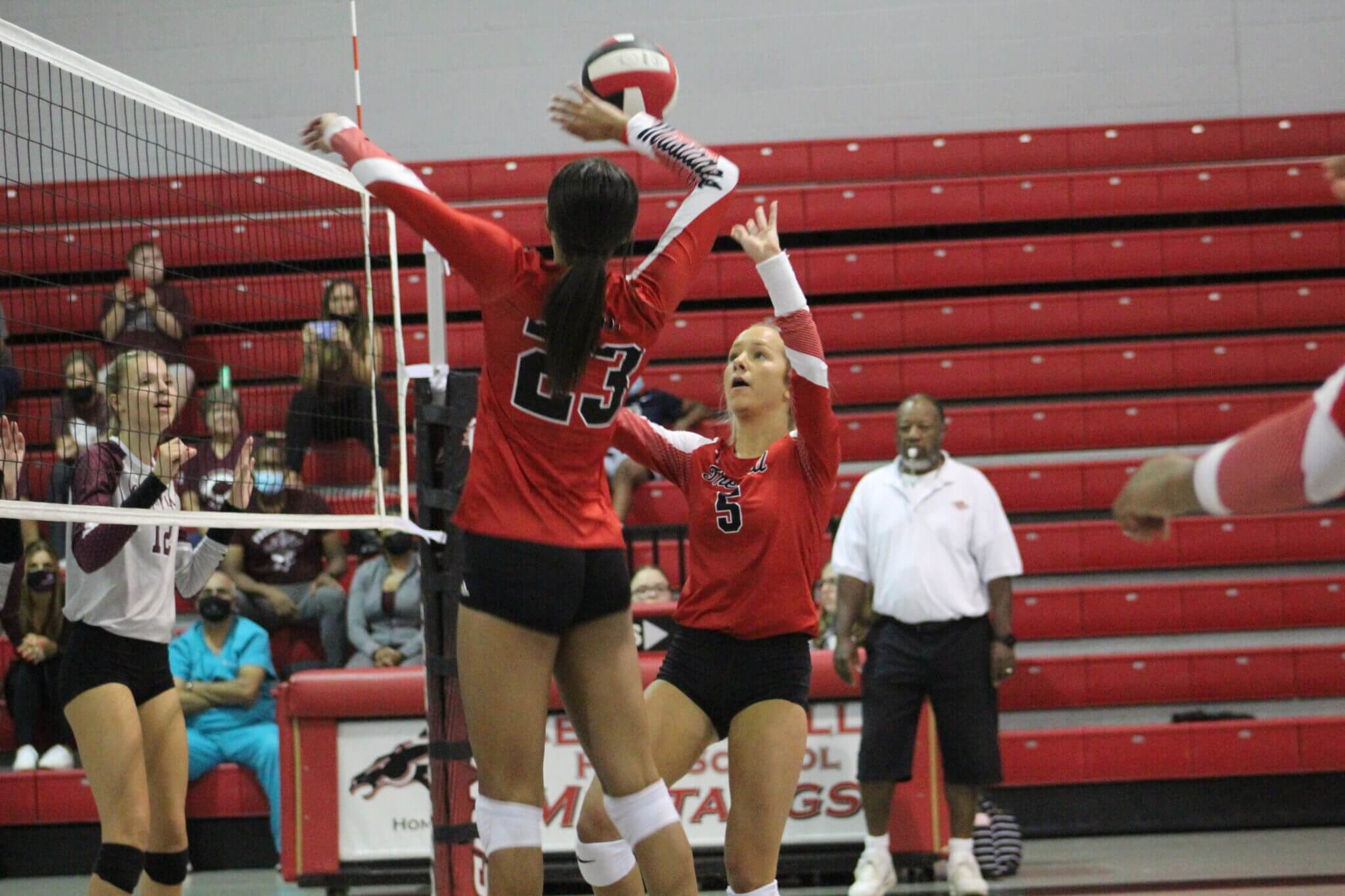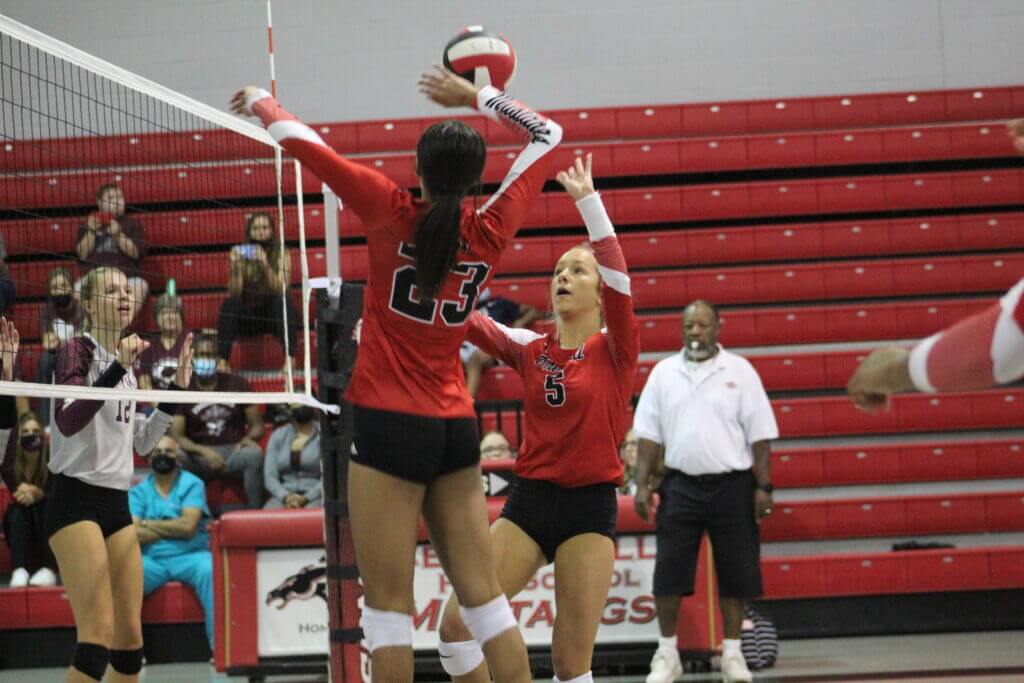 Again in the third, and what became the final set of the match, Collierville grabbed control early, scoring eight of the first 12 points for an 8-4 lead after a service ace.
Center Hill did make a comeback and got within 10-12 when Alyssa Henson fired an ace. But that only lit a fire from the Lady Dragons, which scored nine straight points for a 21-10 lead and went on from there for the 25-11 final set score.
"What we can take away from this game is that we learned how to cover our hitters because they (Collierville) block really well," Veazey said. "I think defensively we handled them pretty well, but we couldn't put balls down and after a long rally they'd get us."
It's a young team Veazey has on the floor for the first season of Center Hill as a 6A school and two years removed from the MHSAA 5A state championship.
"Last year we had all six starters, but they've graduated," Veazey said. "We have three seniors this year, the returning serve this year is our libero (Olivia Hines), who did a really good job tonight, she passed the ball really well. Another returner is our right side hitter (Alyssa Henson) and Abby (Chisholm) our setter. The rest of us are trying to get that experience."
Collierville hosts Lewisburg in the Lady Dragons' second match of the week against DeSoto County teams on Thursday evening. Center Hill welcomes county rival Lake Cormorant the same evening.