Thursday sports: Lady Jags battle cancer, Lady Quistors in softball 
Thousands raised for player's mother stricken with cancer
Photo: DeSoto Central's Reagan Dale slides into home plate to score a run in Thursday's 17-0 softball victory over Olive Branch. (Bob Bakken/desotocountynews.com)
There are a few connections between the DeSoto Central and Olive Branch softball teams. For instance, Olive Branch's Amber Denfip and Jordan Wheeler both previously coached at DeSoto Central; Denfip in soccer and Wheeler a DeSoto Central assistant girls' softball coach. Wheeler also played for the Lady Jags and her younger sister Jorja is a top pitcher on the DeSoto Central roster.
But Wheeler has another connection to the Lady Jags. The Olive Branch assistant coach is currently in remission after battling Hodgkin's Lymphoma. Meanwhile, on the other side of the diamond is Aurora Cervantes, a reserve catcher for DeSoto Central, whose mother, Shaina Cervantes, is battling what is called AML, for Acute Myeloid Leukemia.
Shaina first learned of her disease in May 2022, has been to several doctors and hospitals, and has had chemotherapy and a stem cell/bone marrow transplant. A relapse in December of last year led to more treatments and eventually a connection with the well-known MD Anderson Cancer Center in Houston, Texas, where she is hoping to enter a new clinical study to fight this form of leukemia when she returns there next week.
The DeSoto Central softball program, touched by the battle of Shaina Cervantes against AML, was led to hold a Strike Out Cancer Night Thursday when the Lady Jags played Olive Branch, led by Jordan Wheeler and Denfip.
A special moment came when Shaina and her family came out and threw the ceremonial first pitch of the game to her daughter Aurora, dressed in catcher's gear. At the same time, the team presented a check to the Cervantes family for $32,000, money raised from raffles and donations.
Former Lady Jag player Rachel Stephens returned to sing the national anthem.
And at the end of the game, Jordan Wheeler took to the circle again to throw the 'final pitch' of the night to close the activities.
Jordan's mother Carmen oversaw the fundraising portion of the event with a lengthy list of raffle items, all donated. Nicole Young, mother of Lady Jag Colby Young, handled the rest of the event because, as she said, it's about family.
"The softball community is one big family," Young said. "If one player or family is hurting, we all hurt."
Coach Ashley Ford said the softball family knew they needed to come support Shaina Cervantes' family.
"We know first-hand what she is going through and we knew we had to be there to help them," Ford said. "We just wanted to love on them tonight and we hope that the money raised will be very beneficial to the family right now."
The game itself was a one-sided affair, with Jorja Wheeler and DeSoto Central throttling the Lady Quistors 17-0 in four innings of play. Wheeler struck out seven and allowed just two hits in the circle. At the same time, Reagan Dale drove in four runs on two hits, both triples.
Meanwhile, Mikayla Johnson homered, Darby Smith scored three times on two hits, and Addison Avent also scored three times.
Here are more photos from Thursday night's Strike Out Cancer Night for the Cervantes family.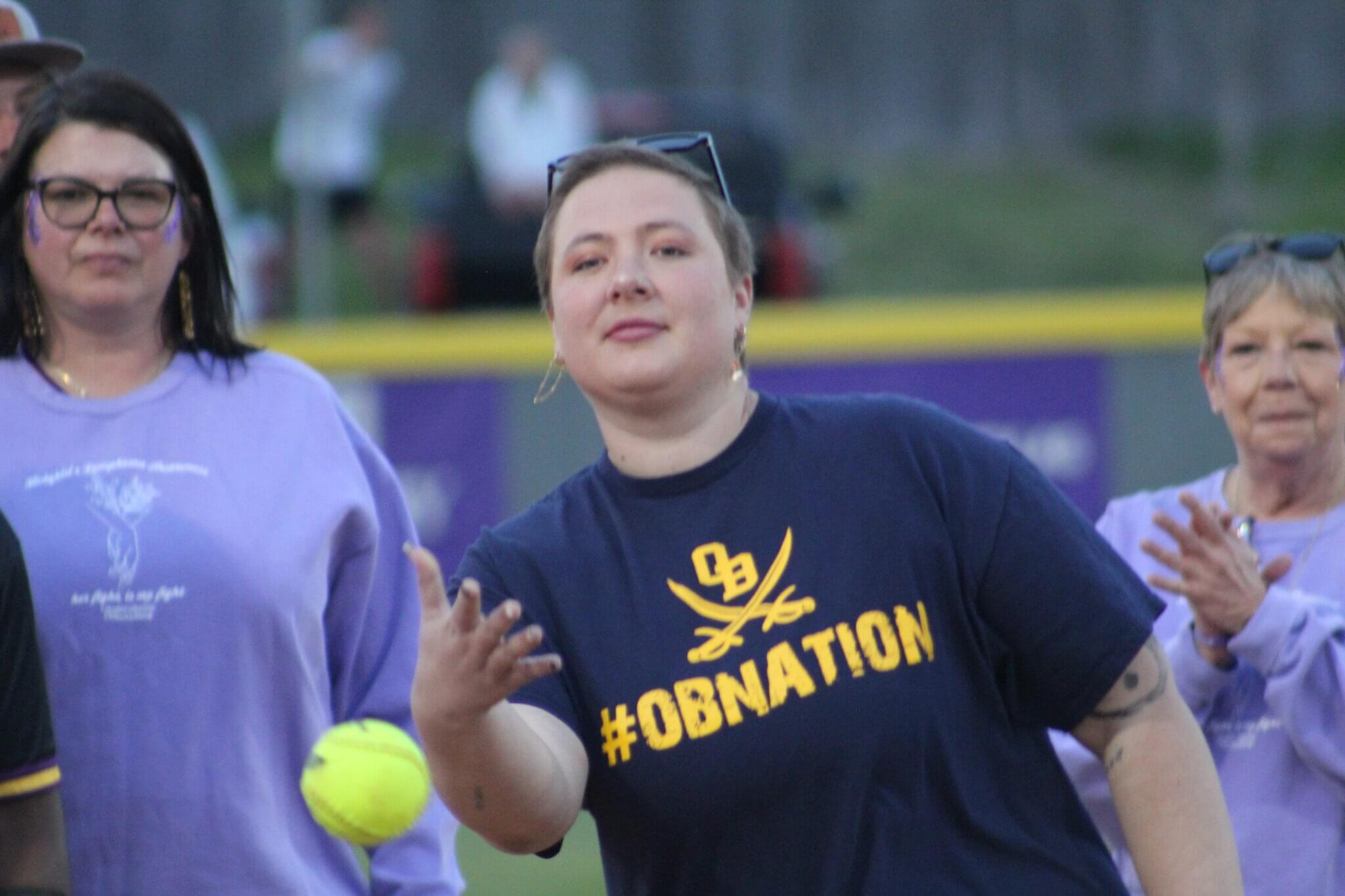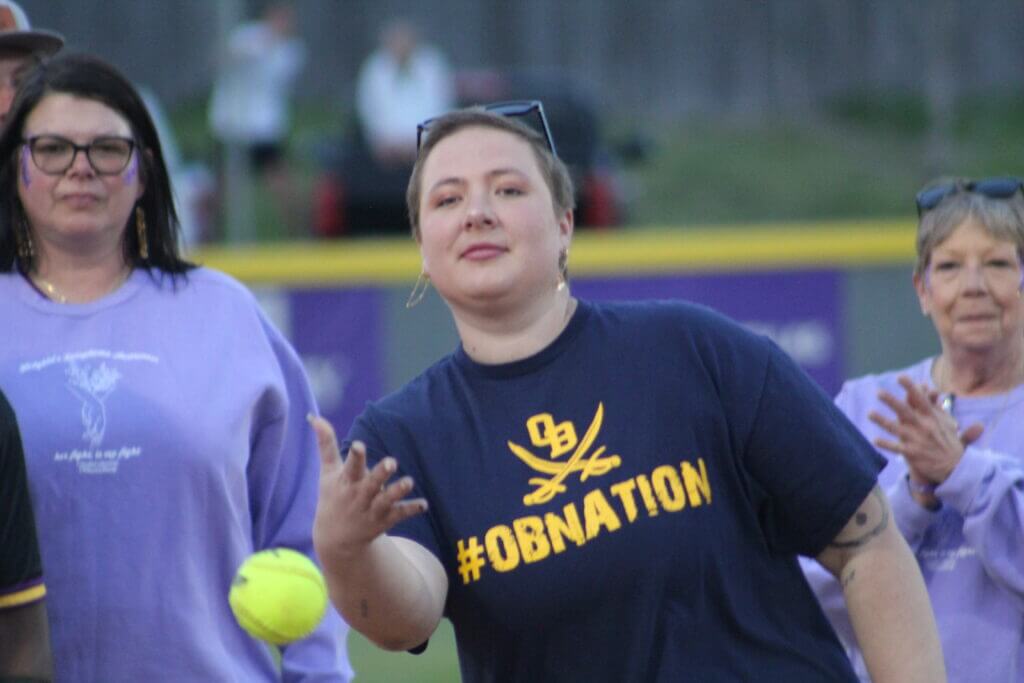 Thursday, March 30
Prep baseball
Lewisburg 22, Olive Branch 1 (4 innings)

Lewisburg: Cooper Bennett (HR, 3 RBIs), Matt Magee (HR, 3 RBIs), Gunner Gilmore (2 hits, HR, 3 RBIs), Osteen (3 IP, 7 Ks)

Hernando 5, South Panola 3

Hernando: T Sullivan (2 runs), Hallas Lawson (2 hits), L Holmes (4.2 IP, 4 Ks)

Lake Cormorant 8, Cleveland Central 3

Lake Cormorant: Baker Walker (2 hits, 2 runs, RBI), Michael Callahan (2 hits, run), Brandon Mahfouz (4.1 IP, 1 run, 7 Ks)

Northpoint Christian 12, Whitehaven (Memphis) 1 (5 innings)

Northpoint: Hudson Brown (2B, 2 hits, 4 IP, 6 Ks), Seth Giamportone (2-2B, 2 RBIs), Isaiah Nolan (2B, 2 hits),
Prep softball
Hernando 17, Southaven 0
DeSoto Central 17, Olive Branch 0 (4 innings)

DeSoto Central: Darby Smith (3 runs, 2 hits), Addison Avent (3 runs), Reagan Dale (2 hits, 2-3B, 4 RBIs), Kaylee Tucker (2 hits, 3 RBIs), Mikayla Johnson (HR), Jorja Wheeler (4 IP, 7 Ks)

Lewisburg 7, Center Hill 4

Lewisburg: Casey Raggett (5 IP, 6 Ks), Walker (2 runs), Aubrey Williams (2 runs), Saviage (2 hits) Avery Williams (2 hits, 3B, 3 RBIs)
Center Hill: Lindey Willhite (2 hits), Aubrey Brigance (2 RBIs)
JUCO tennis
(Men) Northwest CC 9, Northeast CC 0
(Women) Northwest CC 6, Northeast CC 3
Prep tennis