Hernando holds off Kossuth in Forum appearance
Photo: Hernando's Zyqira Smith (5) goes up for a shot in Monday's contest against Kossuth at FedExForum. (Bob Bakken/DeSoto County Sports)
THE VITAL STATISTICS
Boys basketball
MHEA 75, Center Hill 53 (at Brighton, Tenn. tournament)
Lafayette (Oxford) 60, Lewisburg 41
Girls basketball
Hernando 43, Kossuth 36 (at FedExForum)
Lafayette (Oxford) 45, Lewisburg 42
WORTH NOTING….
Jarvis Barber led Center Hill in scoring with 22 points and Jaidyn Rankins added 12 in the Mustangs' 75-53 loss to MHEA in the Brighton, Tenn. holiday tournament.
Hayden Drumwright was Lewisburg's leading scorer with 14 points in the Patriots' 60-41 loss to Lafayette (Oxford).
Laney Moss scored 12 points and Allison Irby added 11 points in Lewisburg's 45-42 loss to Lafayette (Oxford).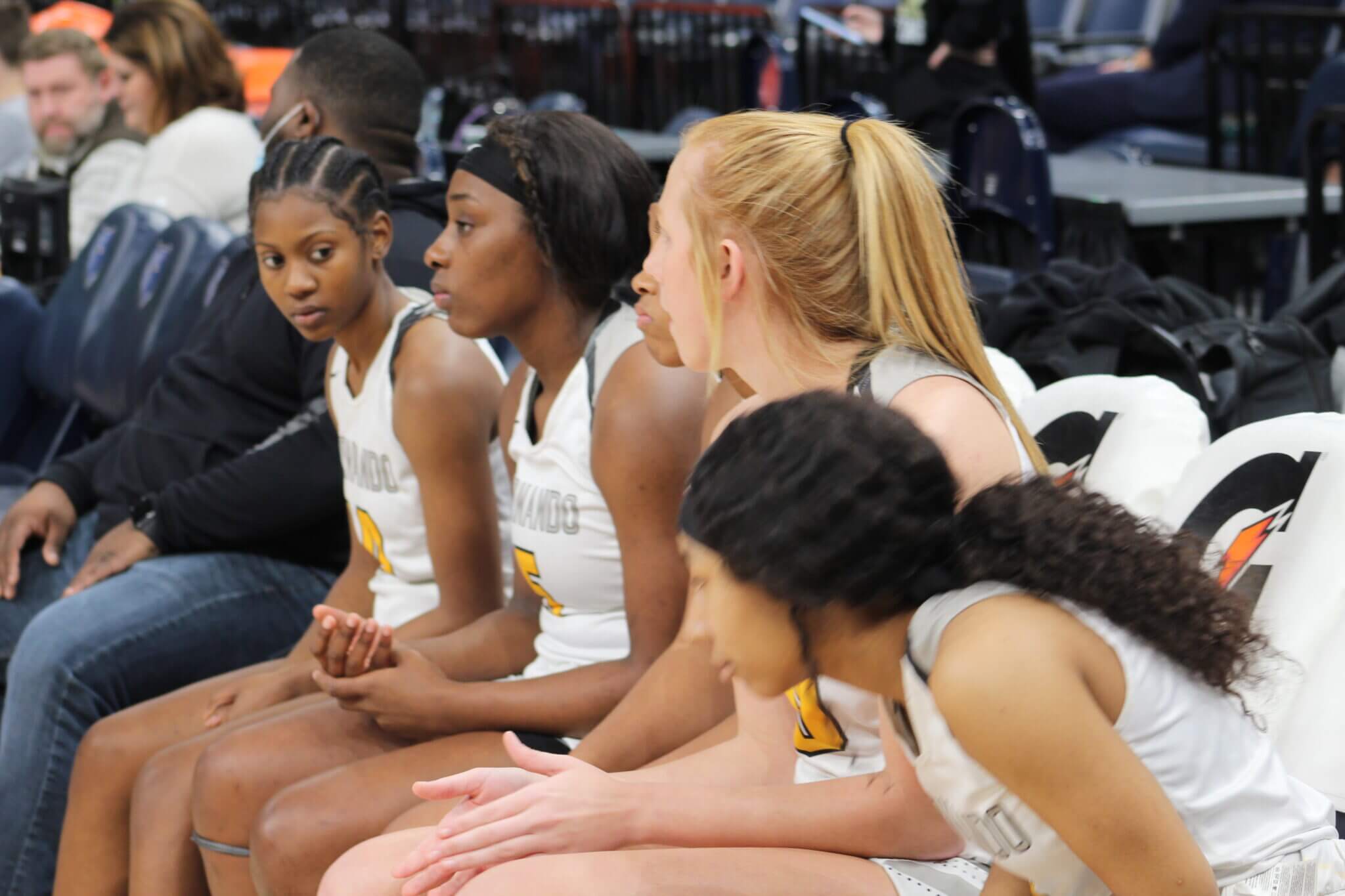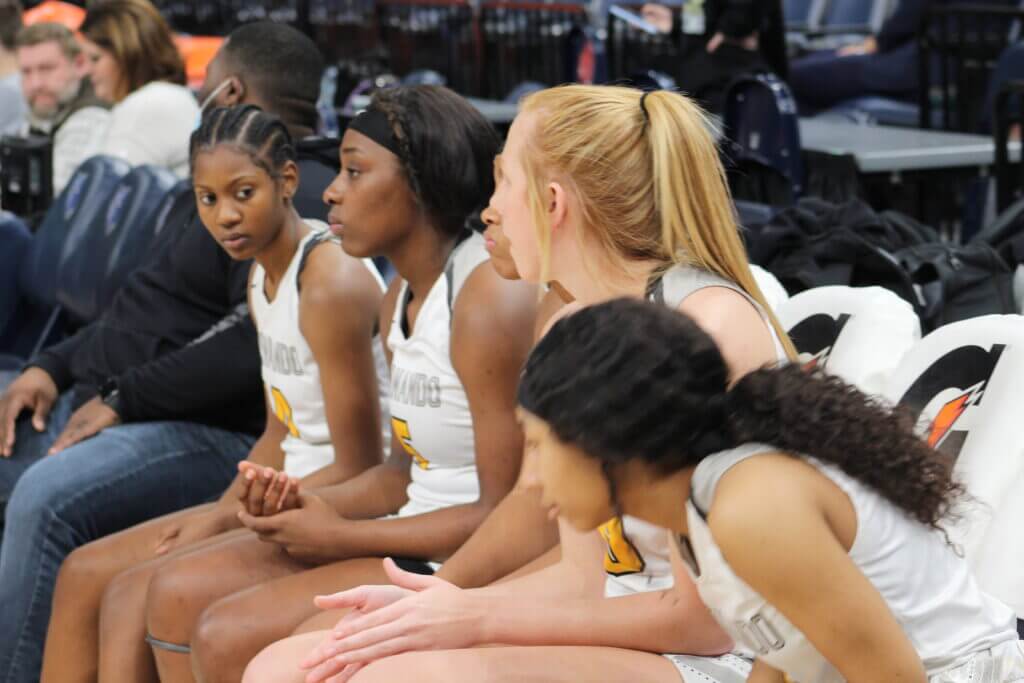 HERNANDO LADY TIGERS BASKETBALL 43, KOSSUTH 36 (AT FEDEXFORUM)
Most any basketball team that is used to playing in a small high school gymnasium all year long but is then thrust to play in an NBA arena has to be intimidated by the huge surroundings and atmosphere.
As much as the experience had to be exhilarating and exciting for the Hernando and Kossuth girls basketball teams Monday afternoon, adjusting to the enormity of the building and the knowledge they'd later that evening be watching Ja Morant and the Memphis Grizzlies play on the same floor, both teams struggled to score in the Lady Tigers' 43-36 victory. Both coaches admitted later being on the Forum floor might have played into the struggles.
"We were fortunate to come out with a win," said Hernando coach Blake Jones. "We were probably intimidated a little bit early on. I didn't discourage them from shooting but I told them that we needed to get the ball inside as much as we could. That was our main goal."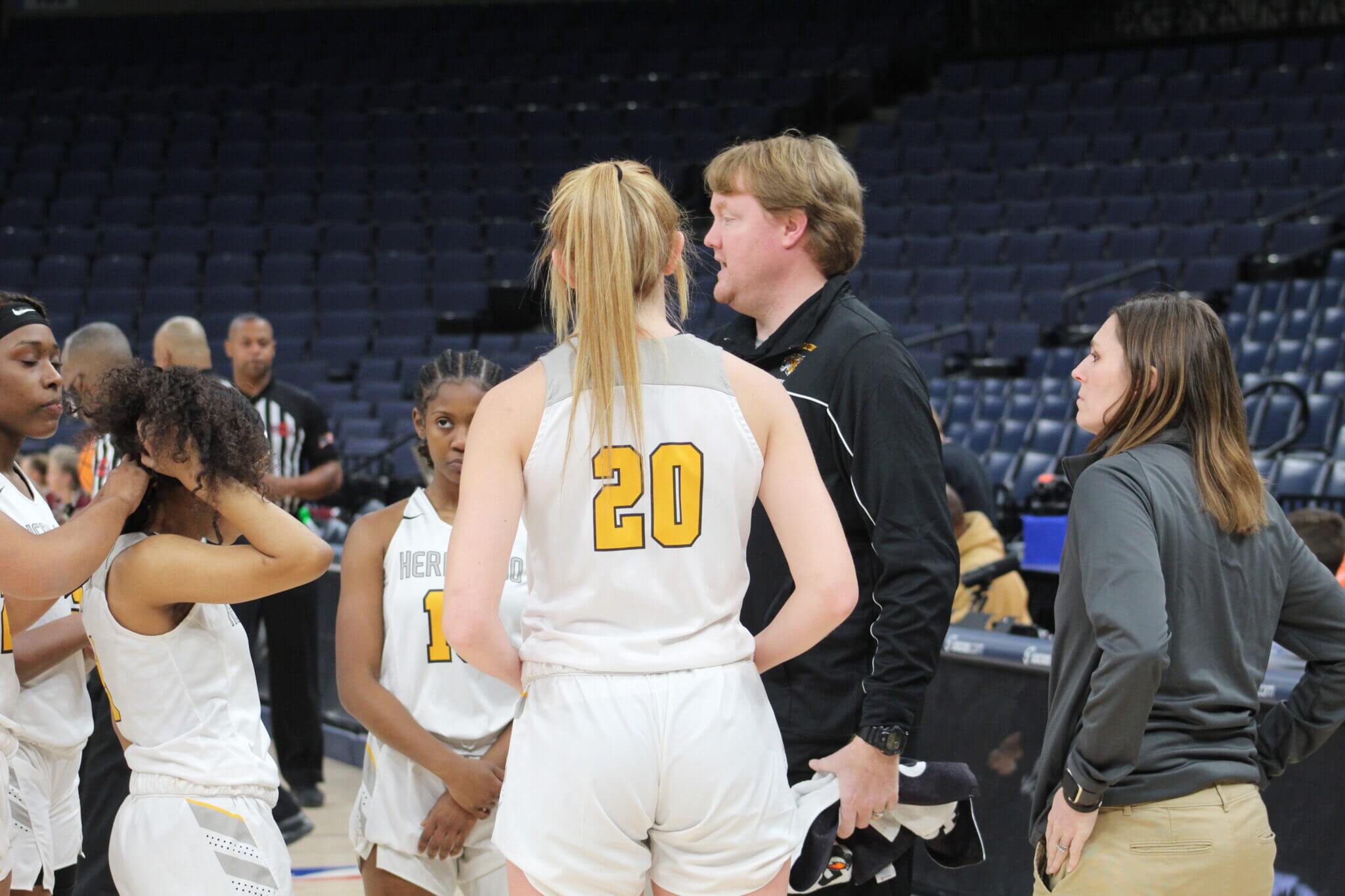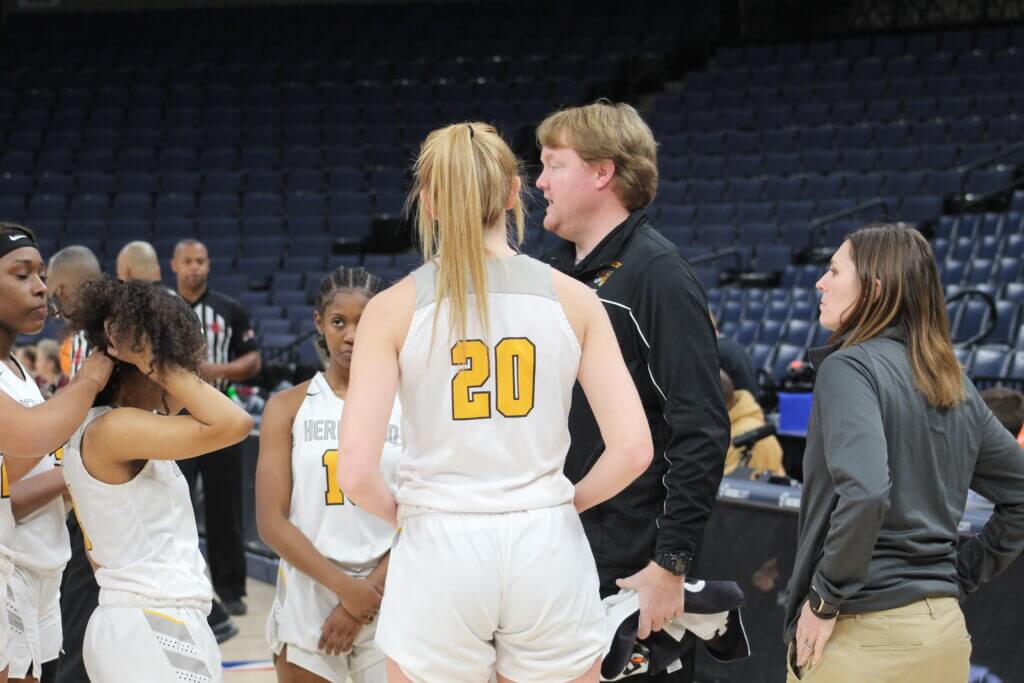 The Lady Aggies, last year's Mississippi Class 4A state runner up, had even more difficulty adjusting to the floor. Kossuth did not score their first points until 1:47 was left in the first quarter and in 16 minutes only totaled 10 points.
Hernando, led again in scoring by Abbey Harrison and Damiya Cummings, took a 20-10 lead to the intermission break. Cummings had nine of her game-high 17 points in the first half and Harrison scored seven in the opening half on her way to a 16-point afternoon.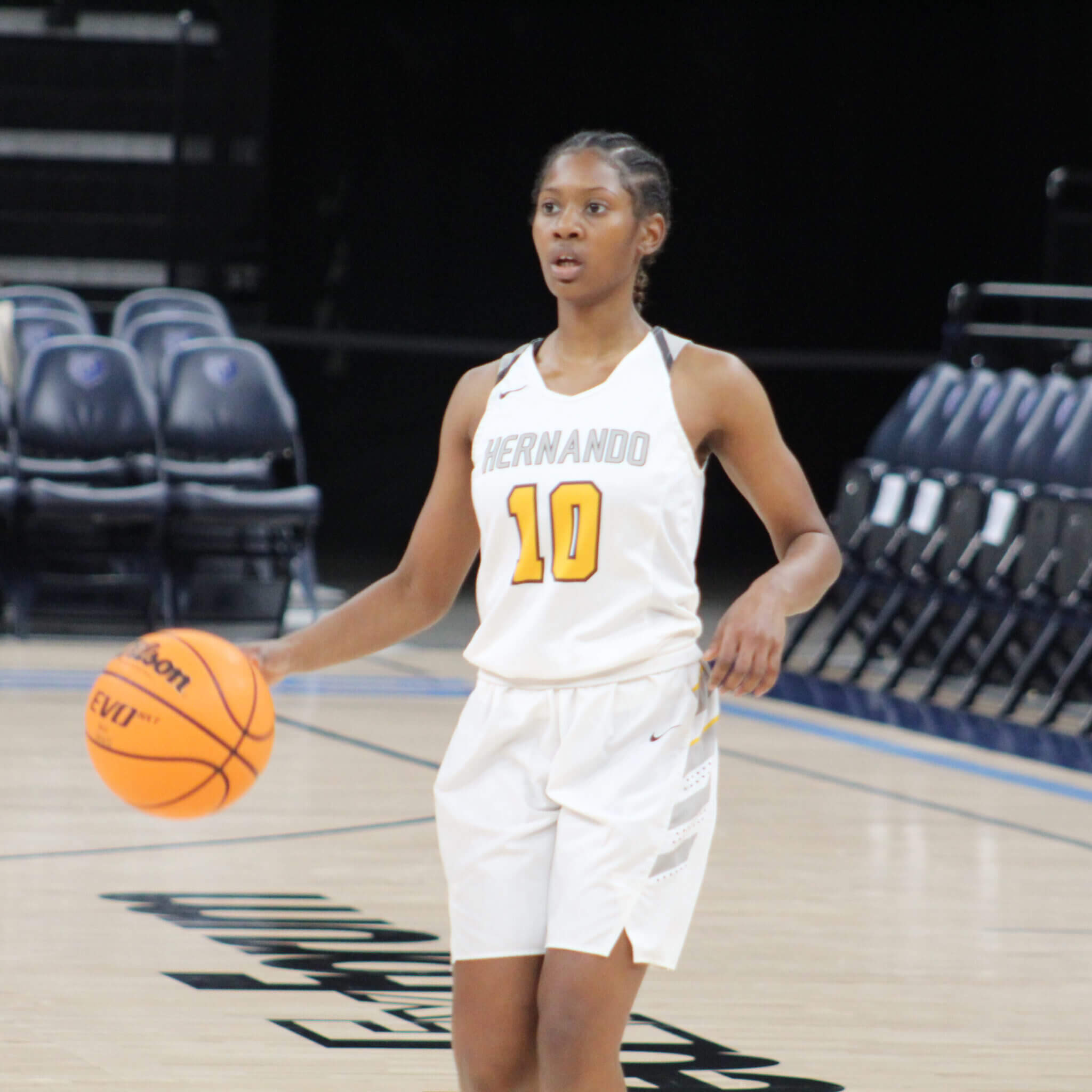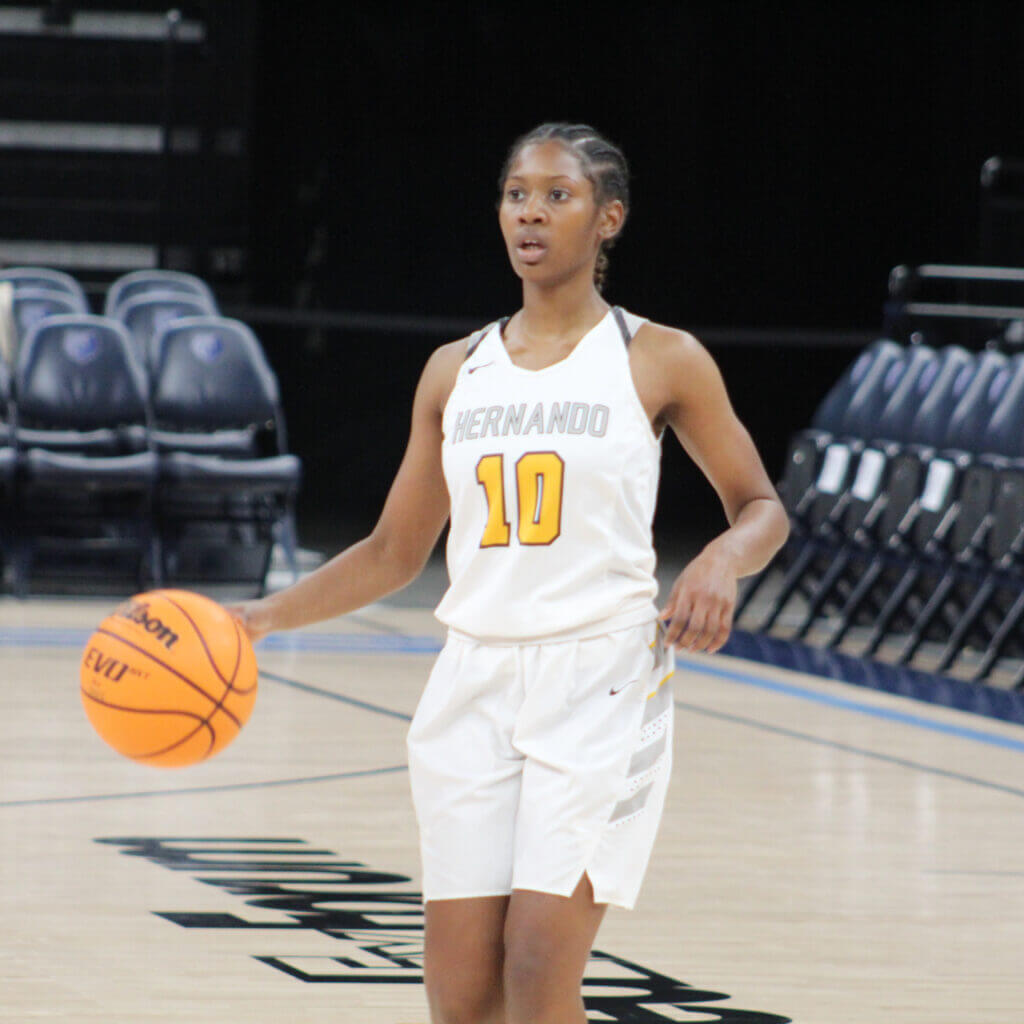 Most of Cummings' damage came in the first three quarters with four, five, and five points in the quarters, respectively. Seven of Harrison's points came in the final quarter with three baskets and a free throw.
However, the 10-point halftime lead shrank as the third quarter continued. Kossuth trailed by 31-25 after three quarters and got within 37-36 in the final frame before Hernando went on a six-point run to put the game away.
Anna Greene led Kossuth in scoring with seven points, a three-pointer and four free throws, which all came in the third quarter.
"We'll enjoy this one tonight then get ready for the next one," Jones said, mentioning that the Lady Tigers' next game is the next day, Tuesday at Pontotoc.