Lady Quistors fall to Germantown in 6A playoffs
Loss ends run of three straight state championships for Olive Branch
The run of state championships for the Olive Branch girls' basketball has been amazing, having claimed the last two MHSAA 6A state titles and a 5A championship the season before that.
But all great things usually end at some point and Friday night was the moment when the Lady Qustors lost to Germantown (Madison) 61-58 in the second round of this year's state playoffs.
Standout star Rhema Pegues scored a game-high 25 points in her final game as a Lady Quistor. Teammates Lamonnie Owens finished with 12 points and Trinity Pleas added 11 for Olive Branch.
But Germantown, which lost to the Lady Quistors 66-62 in last year's state championship game, had four players in double figures, led by Raegan Jordan with 17 points. Alana Rouser scored 15 and Marian Jenkins scored 13.
Madison Booker, considered one of the best players in the country, was held to just 12 points for the Lady Mavs, before she fouled out in the fourth quarter.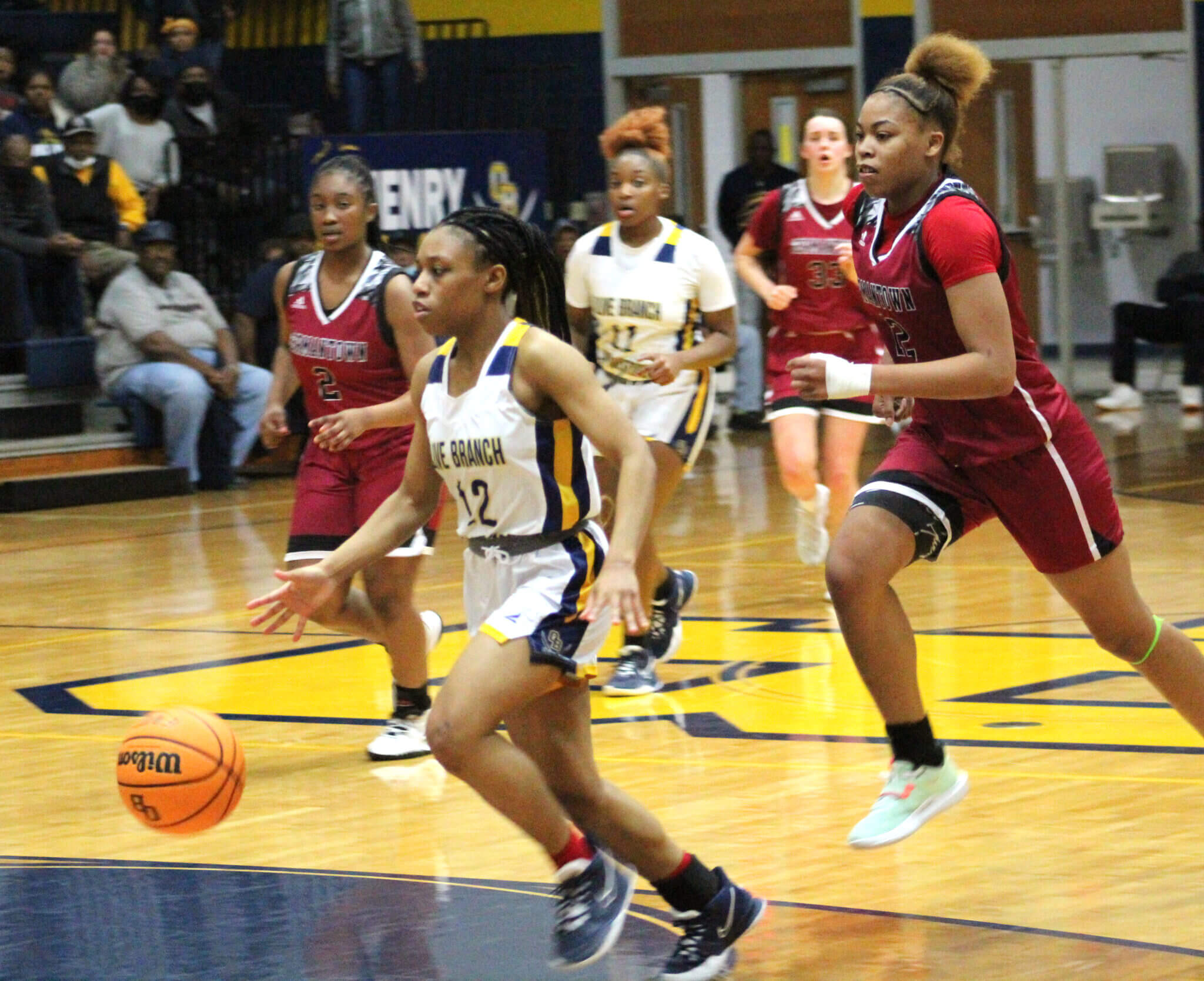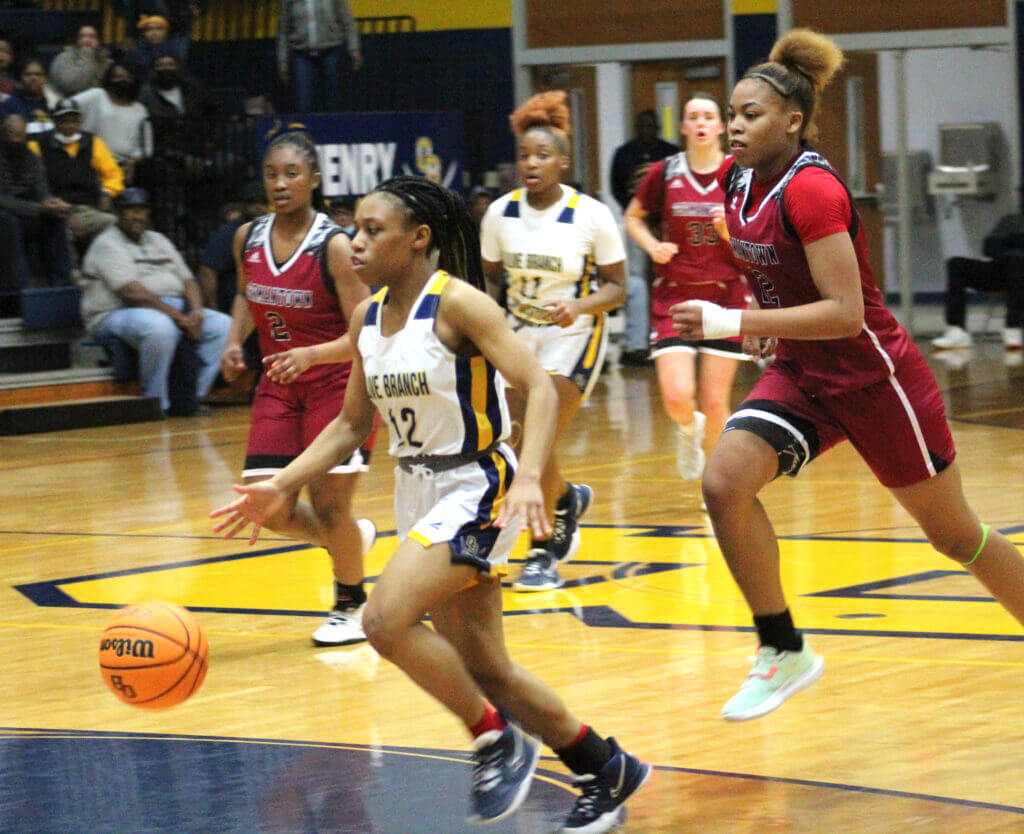 "They just got more breaks and more things to happen for them," Olive Branch coach Jason Thompson said about Germantown. "They made more plays and did more things on the plus side than we did."
Germantown scored the final five points of the first quarter to take a 21-16 lead at the break. Rouser scored nine and Book added eight in the quarter to lead the Lady Mavs. Owens countered with seven points and Pegues had five in the quarter for Olive Branch.
The Lady Quistors cut the margin going into halftime, trailing by just one at intermission at 31-30. Pegues scored six points in the second quarter and Jordan led Germantown in the quarter with a three-point basket.
The rails fell off the Lady Quistors in the third quarter as Olive Branch failed to score a point coming out of halftime and Germantown took a 51-30 lead going into the fourth quarter. Rouser scored seven and Jenkins six for the Lady Mavs to get the big lead.
"We couldn't make a basket to save our lives," Thompson said of the third quarter scoring drought. "I tried to change lineups, go with different plays. At the end of the day, there's only so much you can do. The ball just wouldn't go down."
But if the undertaker was ready to carry the Lady Quistors away as the fourth quarter started, Olive Branch miraculously came alive and nearly pulled the seemingly impossible resurrection.
"I thought that if we made one basket, which would be a three off transition and we got a stop to come behind it, I thought that would give us a good opportunity to create some momentum," Thompson said. "And it worked."
Pegues scored 14 of her 25 points in the final eight minutes, which included a trio of three-pointers. Pleas was also key in the recovery attempt with eight points on three field goals (one of which came from beyond the arc) and a free throw.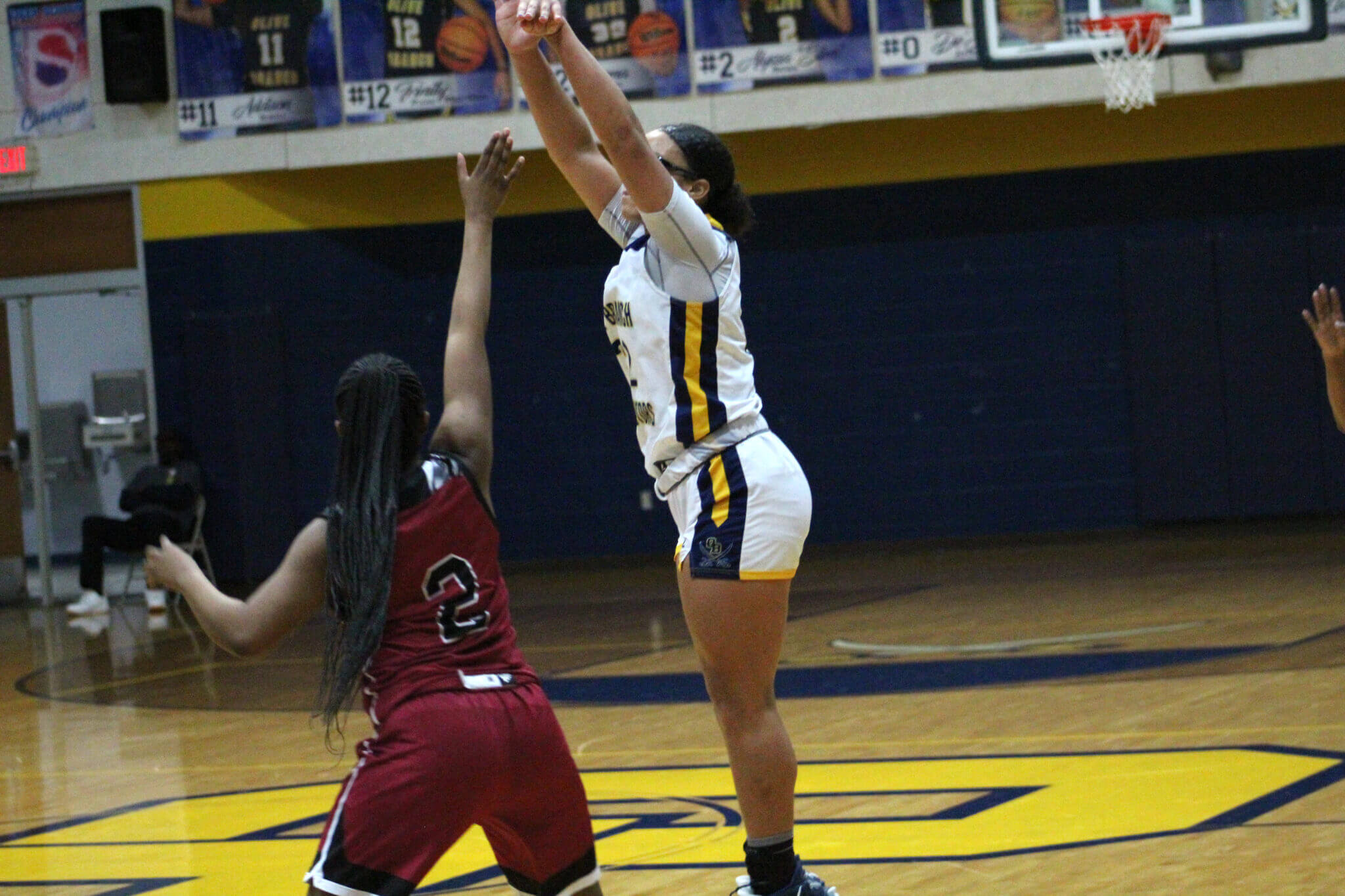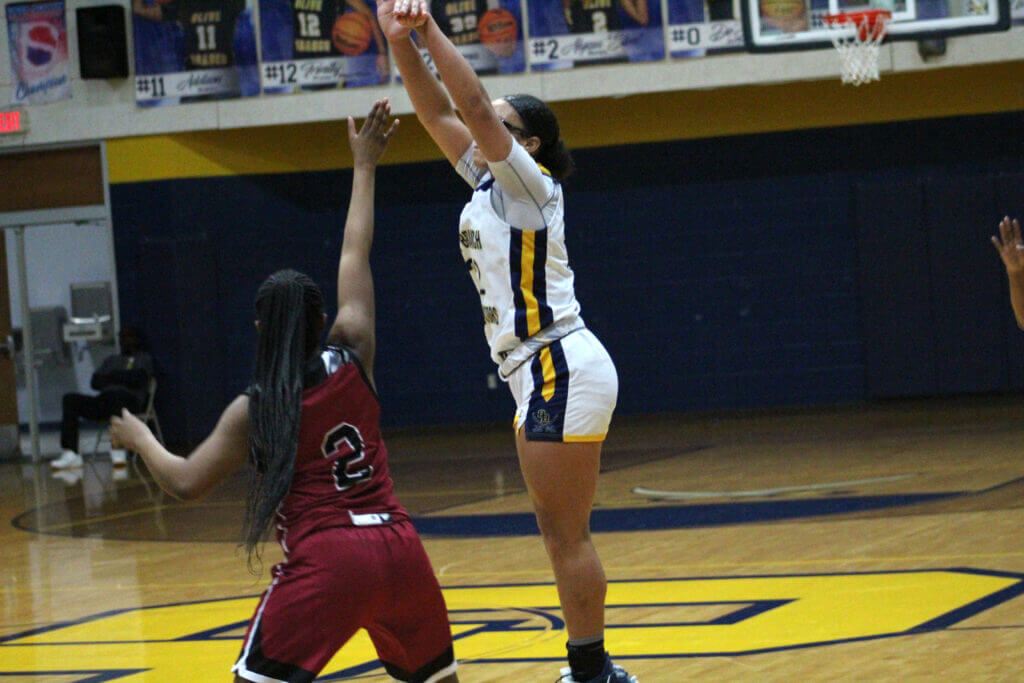 Germantown could only hit one field goal, but made eight free throws in the final period.
With the win, the Lady Mavs advanced to the third round, where they again travel, this time playing at Tupelo next Friday night. The Lady Wave ousted Madison Central Friday night 62-45.
HORN LAKE 58, STARKVILLE 35: The Horn Lake Lady Eagles continued their successful MHSAA 6A playoff run with a dominating second half in their victory over the Lady Yellowjackets. Horn Lake held a 23-17 over Starkville at halftime of the second round contest. Indiya Bowen scored 25 points for Horn Lake, which now hosts Clinton in the third round next Friday, Feb. 25. Horn Lake now becomes the lone remaining DeSoto County girls' basketball team with a chance to make the state tournament semifinals in Jackson.
NESHOBA CENTRAL 102, LAKE CORMORANT 66: Baller of the night honors easily go to Lake Cormorant's Ja'Keria Hawkins, who scored an astounding 52 points for the Lady Gators, which still fell short to Neshoba Central. Hama'ya Fielder led the Lady Rockets with 28 points.
"I have a bunch of young players who haven't been in an atmosphere like this," Lake Cormorant coach Justin Neely told SportsMississippi.com. "Ja'Keria Hawkins was beyond amazing tonight."
CLINTON 66, DESOTO CENTRAL 54: The Lady Jags' season ended with the 12-point loss at Clinton. After an 18-18 first quarter tie, the Lady Jags had a 34-31 lead at halftime. Clinton rallied for a 50-49 edge after three quarters. Scoring details were not immediately available.