Bears drop Trojans in Thursday night tilt
Photo: Noah Oigbokie of Northpoint runs for a gain on a play Thursday night against Davidson Academy, Tenn. (Bob Bakken/desotocountynews.com)
Thursday night football for Northpoint Christian School fans was not found on Prime Video, although with the early 5:30 p.m. start time, they could be home in time to watch the second half of the Colts and the Broncos.  
There was Thursday night football at Trojan Field, as Northpoint hosted Davidson Academy's Bears, but it was the visitors who returned to Nashville with a 49-20 result, putting up 35 first-half points on the way to a third victory of the season.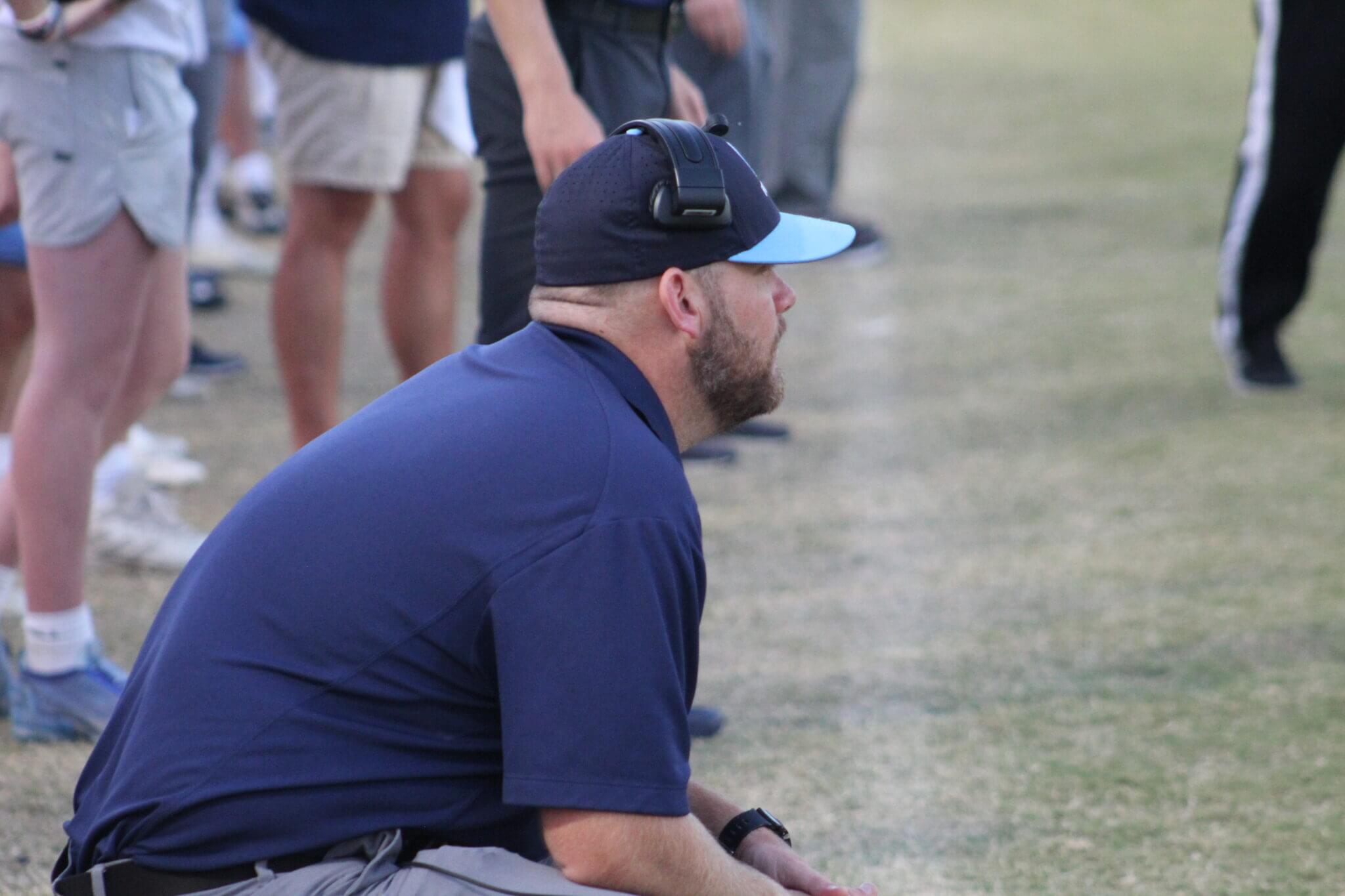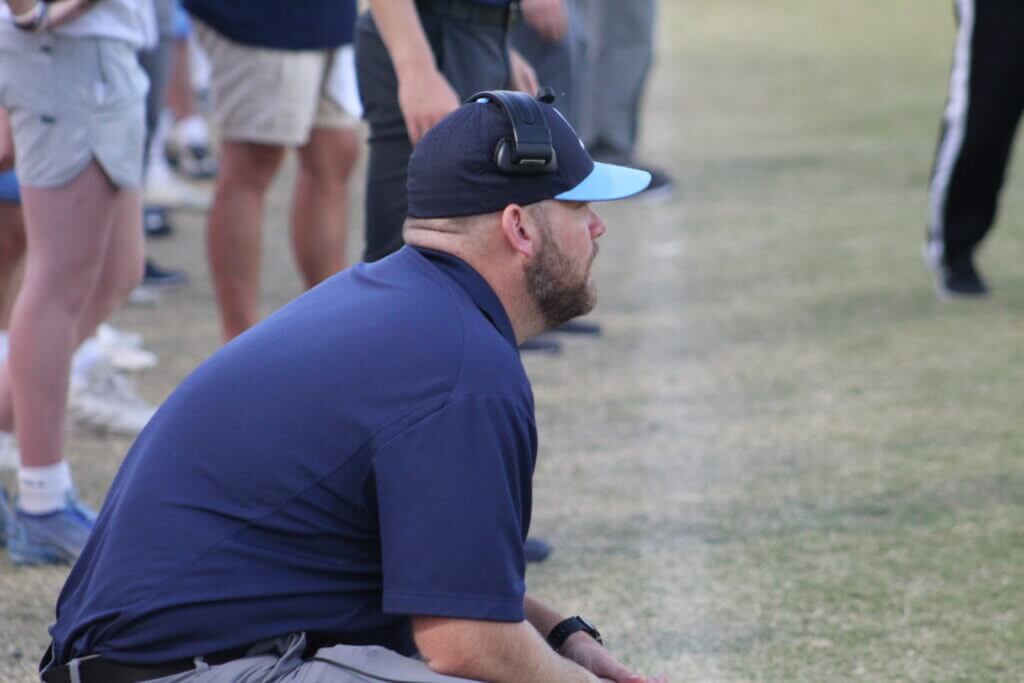 For Northpoint, which scored two touchdowns in the second quarter and one more late in the game, the Trojans dropped its second straight game and fell to 4-3 for the season.
The Thursday date and early start time were likely because Northpoint starts its Fall Break on Friday and because of the distance involved to get Davidson Academy's team and fans home at a fairly reasonable time.
Davidson Academy went to work in the first quarter with a five-yard touchdown run from senior running back Gabe Chaney with 3:22 left in the quarter. Northpoint turned the ball immediately over and the Bears took advantage with a 49-yard touchdown pass just 19 seconds later for a 14-0 edge when the quarter ended. 
The Bears scored three more times in the second quarter but interspersed between them were a pair of touchdowns by the Trojans.
K.L Farr, handling the signal-calling duties for the injured Jack Patterson, found Sammy Chapman on a 27-yard strike with 8:35 left in the half to get Northpoint within 21-7 Davidson Academy at the time. Following another Bears' touchdown, running back Connor McKnatt finished off a drive with a one-yard scoring run to get the Trojans back within 28-14 with 4:06 remaining in the half.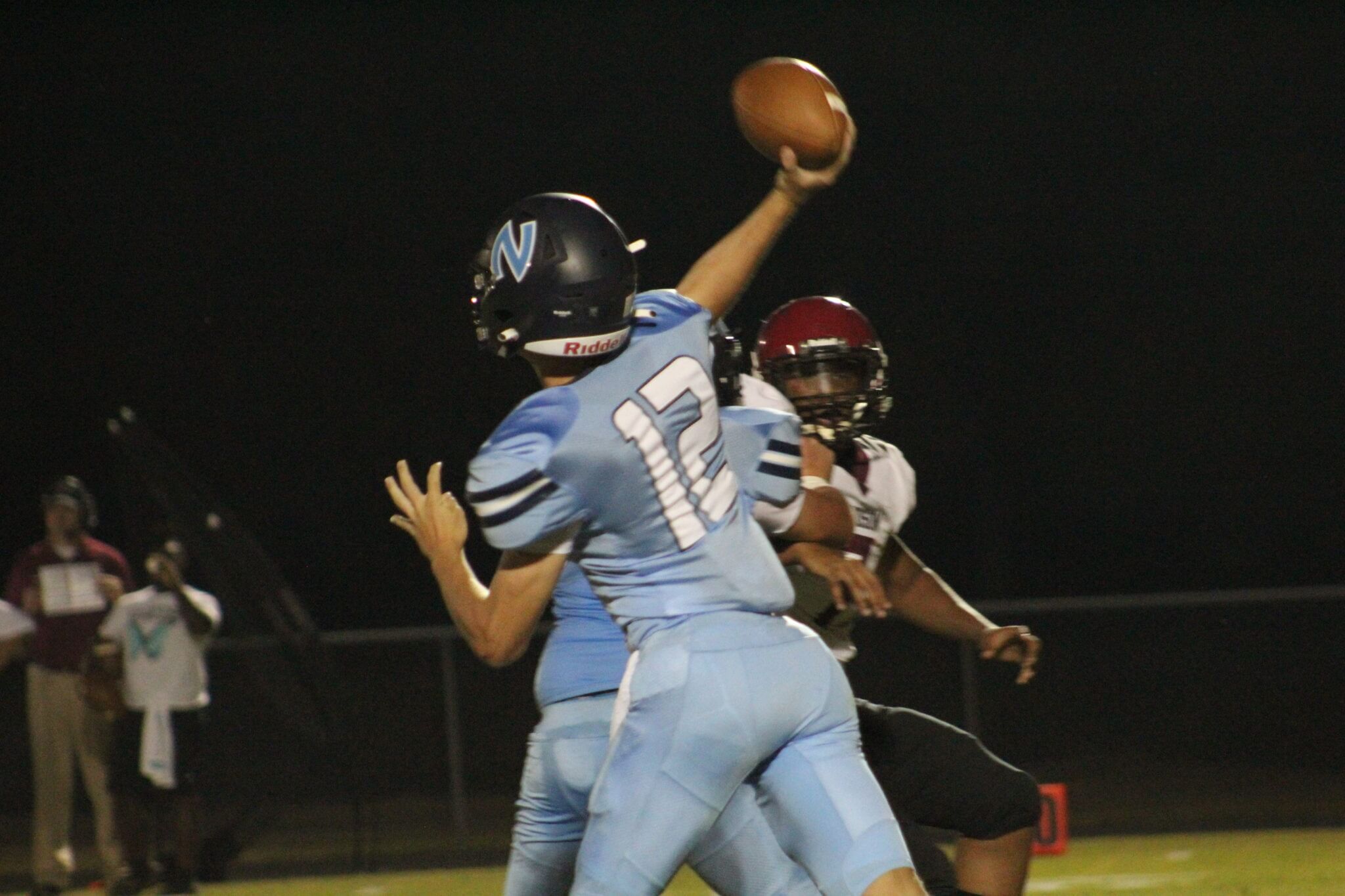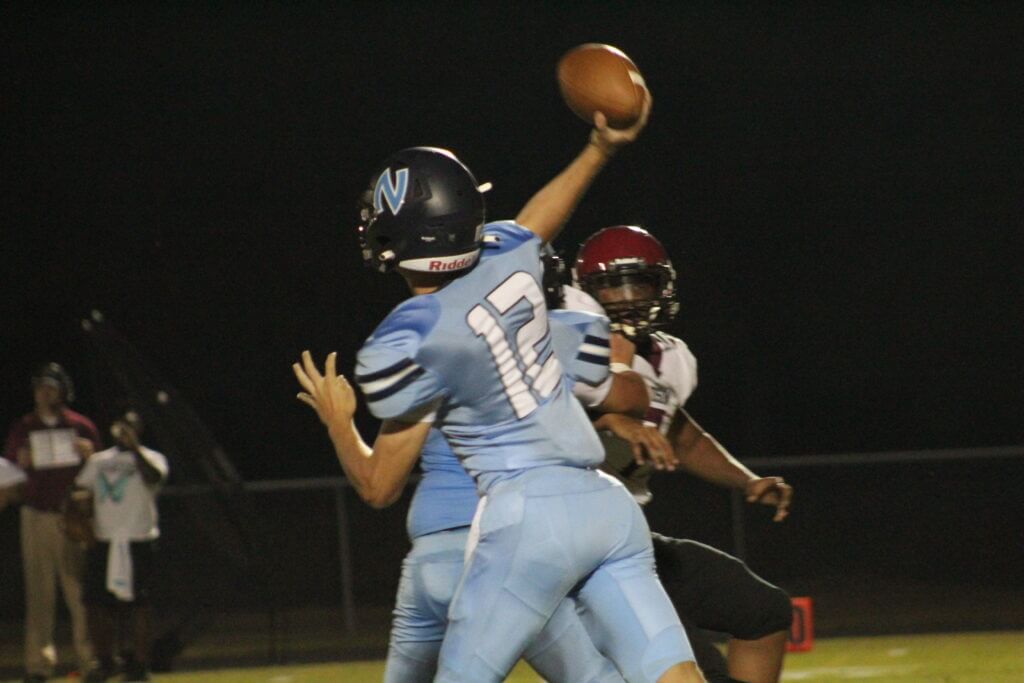 Davidson Academy would get one more score before intermission on a two-yard run from freshman Caden Stroud for a 35-14 lead.
There was no scoring from either team in the third quarter, but part of the reason for that came as Northpoint's defense rose up and stopped the Bears on fourth down twice in the quarter.
However, Davidson Academy found paydirt twice in the fourth quarter to put the game away. Northpoint did get a late touchdown from freshman Justin Henderson for the final score.
The Trojans, which have had a heavily-slanted home schedule this fall, return to Trojan Field for their next game on Friday, Oct. 14 against Evangelical Christian School. Davidson Academy hosts Goodpasture Christian on the same date.
LADY TROJAN VOLLEYBALL ADVANCES: Northpoint's girls volleyball team has moved into the sub-state round of the TSSAA Division II-A postseason with Thursday four-set victory over First Assembly Christian School. Set scores were 25-23, 25-19, 9-25, 25-16. Dates and times for the next round were not immediately released.