Jaguars stopped by Tupelo in series finale
The baseball season for the DeSoto Central Jaguars ended Saturday night in Tupelo with the Golden Wave's 9-1 victory. With the win, Tupelo claimed a 2-1 third-round series win and will enter the MHSAA 6A North Half final against top-ranked Madison Central next weekend. 
Madison Central pounded Starkville 19-1 Saturday to win their third-round series in three games to also enter the North Half final.
Saturday night, Tupelo took advantage of three DeSoto Central errors while allowing just one unearned run. The Jaguars mustered three hits as they fell to 23-11 in what became the season finale.  Colton Coates, Landon Powell, and Tyler Pearson hit safely for the Jaguars, with Pearson's base hit being a double, the team's only extra-base hit for the night.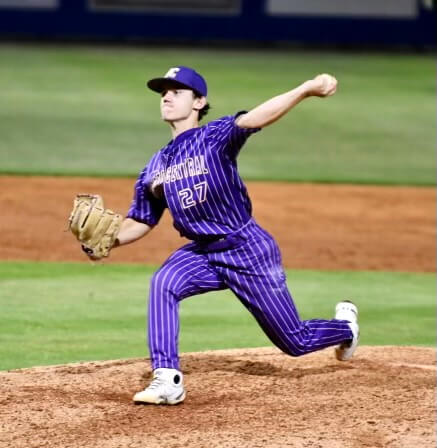 DeSoto Central scored first with a run in the top of the first inning, but the Golden Wave responded with two runs in the second and four more in the third for a 6-1 lead. Two more runs in the fifth and one in the sixth provided extra insurance.  
In the first, Coates opened the inning with a walk and took third on an error during a pickoff attempt. Coates later scored on a single by Powell.
Coleman Haltom took the pitching loss for the Jaguars. Haltom pitched two innings and was tagged for six runs, four of which were earned runs. Haltom gave up three hits, struck out three and walked four.
Will Norris, Gavin Brassfield and Parsons also took the mound for DeSoto Central in the contest.
Photo: DeSoto Central players look on from the dugout during Saturday's 9-1 loss to Tupelo. (Jon Ross Myers/DeSoto County Sports)