Tuesday sports: Trojans stopped by Lions in overtime
Northpoint Christian School basketball teams had a couple of closely-contested district contests with Harding Academy Tuesday night on David Manley Court. The Northpoint Lady Trojans held off Harding 45-41 in the girls game, but the Lions rallied and prevailed over the Trojans 57-53 in overtime.
HARDING ACADEMY BOYS 57, NORTHPOINT CHRISTIAN 53 (OVERTIME): Trailing 26-21 at halftime, Harding held Northpoint to just eight points in the third quarter and gained a 50-50 tie to send the game into overtime. That's where the Lions held Northpoint to just three free throws in the extra period for the win.
Northpoint took a 13-9 first quarter lead after one quarter with Dean Patterson scoring six of the Trojans' 13 points in the quarter. The Trojans claimed the halftime edge of five points thanks to a four-point quarter from Christian Gilliland and three-point baskets from Ayden Kelley and Jack Patterson.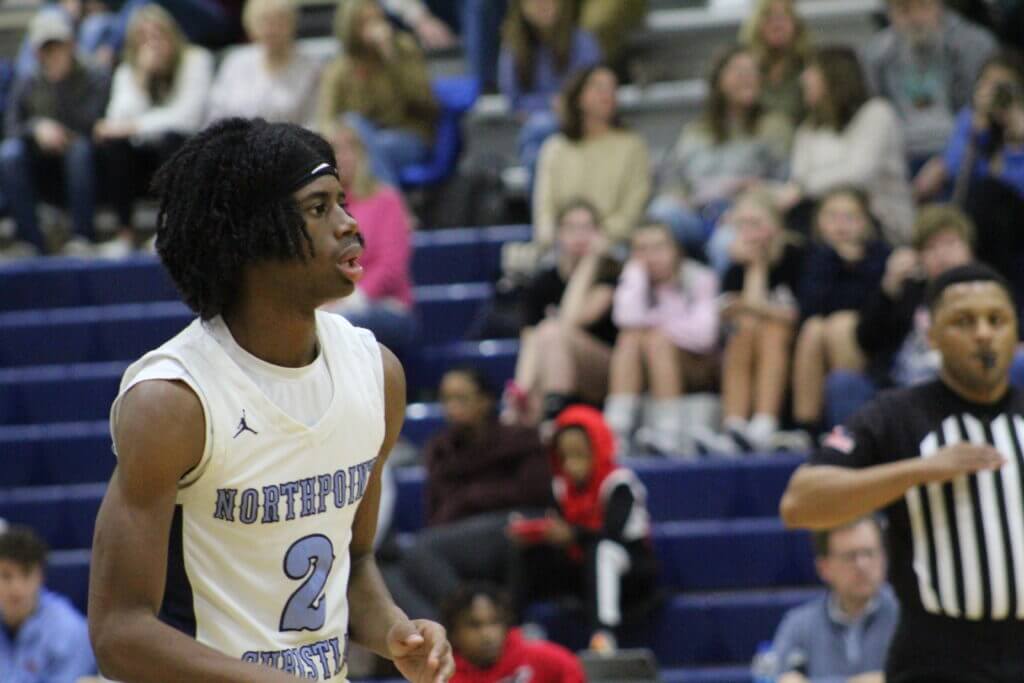 Gilliland scored six of Northpoint's eight points in the third quarter but got little help in the eight-minute session, outside of a basket from Gray Patterson. Meanwhile, Chaziah Curry's pair of hoops for four points paced a balanced scoring attack that brought the contest even at 34-34 entering the fourth quarter.
Savion Anderson and Carter Reed each scored four points for Harding in the final eight minutes of regulation to help send the game into overtime. Northpoint answered with a seven-point quarter from Gilliland and an additional five points from Jack Patterson.
In the overtime period, Harding won with a three-pointer from Reed, a basket from Jack Turman and two free throws from Anderson. The Trojans could only answer with two free throws from Gilliland and another charity basket from Dean Patterson.
Gilliland led all scorers with 24 points and Dean Patterson scored 12 more. Harding was led by Reed's 13 and Curry with 11 points in the victory.
NORTHPOINT CHRISTIAN GIRLS 45, HARDING ACADEMY 41: The Lady Trojans claimed another TSSAA Division II-A district victory by holding off the Lions for the four-point conquest. Lillie Milligan was the player that was the difference for Northpoint, scoring 26 of the Lady Trojans' 45 points in the victory. Harding was led by Makyah Malone's 17 points.
In a low-scoring first half, Northpoint held a 16-13 lead at halftime and outscored Harding 16-11 in the third quarter for a 32-24 edge at the start of the final quarter of play.
But Harding made it close with a 17-point fourth quarter, but came up short at the final buzzer.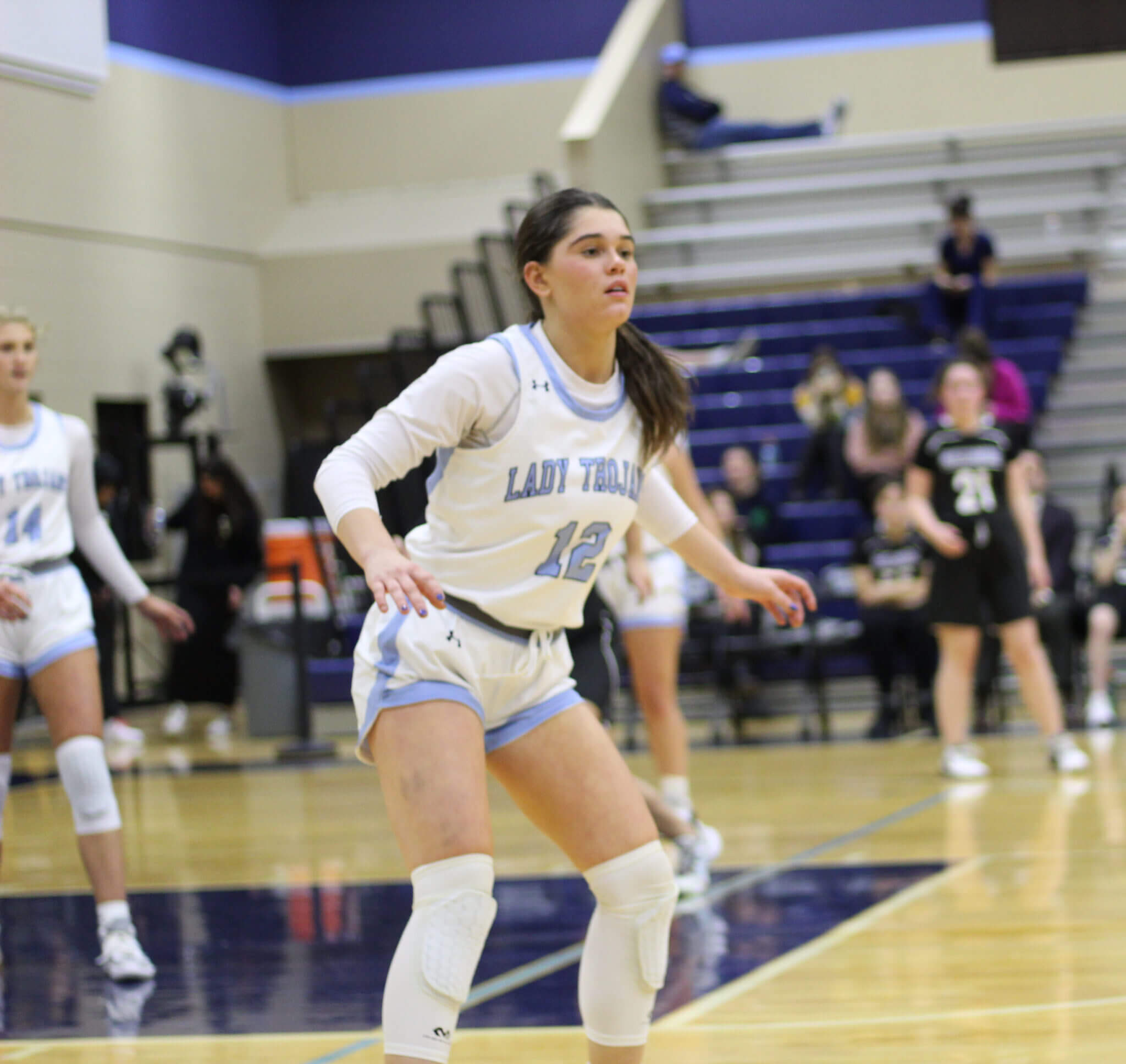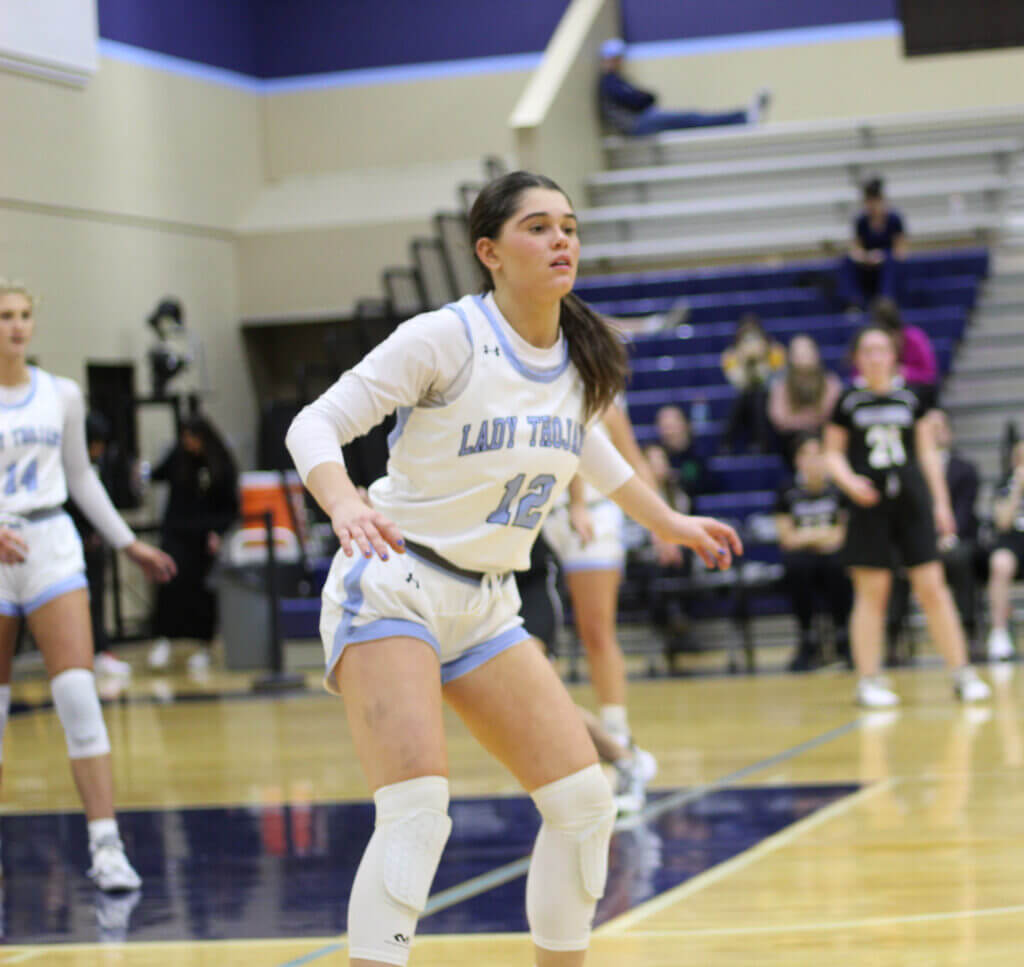 Milligan was nearly unstoppable for Northpoint, scoring 10 first-half points toward her 26-point performance. She added 10 more in the third quarter and hit six key free throws in the final quarter for the Lady Trojans. Nailah Herrera was next for Northpoint with nine points in the win.
Malone sparked the second-half comeback for the Lions with 14 of her 17 points coming after intermission.
HERE'S TUESDAY NIGHT'S DESOTO COUNTY SCOREBOARD:
Tuesday, Jan. 10
Prep boys basketball
DeSoto Central 66, Center Hill 56

Center Hill: Jonathan Mitchell 13

Olive Branch 98, Lewisburg 76

Lewisburg: Gage Haley 22, Noah Jorgenson 15
Olive Branch: Jaylyn Tyler 26

Hernando 67, South Panola 61

Hernando: Josh Humes 22, Eric Oliver 10

Horn Lake 85, Southaven 79

Horn Lake: Kylen Pernell 33, Kyren Pernell 17
Southaven: Ken House 23, Ian Jeffries 14

Harding 57, Northpoint Christian 53 (overtime)

Northpoint: Christian Gilliland 24, Dean Patterson 12
Harding: Carter Reed 13, Chaziah Curry 11
Prep girls basketball
Horn Lake 58, Southaven 49

Horn Lake: Indiya Bowen 21, Franziska Kelly 12
Southaven: Anaria Lee 16, Merciana Sandifer 11

Center Hill 57, DeSoto Central 42

Center Hill: Taylor Ware 21, Jairya Rankins 11, Madison Hughes 10

Olive Branch 39, Lewisburg 38

Lewisburg: Izzy Gross 12
Olive Branch: Madison Young 20

South Panola 73, Hernando 51

Hernando: Damyia Cummings 22
Horn Lake 58, Southaven 49

Northpoint Christian 45, Harding 41

Northpoint: Lillie Milligan 26
Harding: Makyah Malone 17
Prep boys soccer
Southaven at Horn Lake
Hernando 8, South Panola 0
Grenada 3, Lake Cormorant 2 (Grenada wins in penalty kicks)
Prep girls soccer
Southaven at Horn Lake
Hernando 12, South Panola 0

Hernando: Delaney Hopkins, Sarah Bomar – 2 goals each

Grenada 6, Lake Cormorant 0
Prep wrestling – Center Hill
Center Hill 48, Briarcrest Christian 22
Center Hill 36, Lewisburg 35
Lewisburg 47, Briarcrest Christian 29
SPORTS ETC.: Quinn Thurman and Sophie Bauer of Northpoint Christian's volleyball team this week were named to the Tennessee Sportswriters Association's All-State Team. Thurman is a freshman and Bauer is a junior. The complete list is found on the TSWA website.
[VITALITYSOUTH-ADS]