Jaguars stay unbeaten in region football
THE VITAL STATISTICS
Prep football
DeSoto Central 31, Center Hill 15
Hernando 35, Lewisburg 14
Horn Lake 35, Olive Branch 16
Lake Cormorant 36, Saltillo 14
JAGUARS STAY UNBEATEN IN REGION
Ryan Musselwhite scored a pair of touchdowns to lead DeSoto Central over Center Hill 31-15 in high school football Friday night. Musselwhite's rushing scores, one just before halftime and again midway through the third quarter, helped stake the Jaguars (4-3/3-0) to a 25-7 lead. DeSoto Central held onto a share of first place in Region 1-6A with South Panola, both at 3-0. For Center Hill, the Mustangs dropped to 2-5 for the year and 1-2 in Region 1-6A.
Center Hill actually had the early lead in Friday's Homecoming contest, as J.D. Washington caught a Marq Holmes' pass and went 34 yards for the score. Carter Burton's extra-point kick gave Center Hill the early 7-0 at 4:12 remaining in the first quarter.
The Jaguars came back and answered the Washington pass reception and drove down field, finished when Marquis Fields went over from three yards out to get DeSoto Central within 7-6. The extra point kick was missed wide left, however, and the Mustangs held onto a one-point lead at the end of the quarter.
Two touchdowns in the second quarter had DeSoto Central starting to pull away in the game. The Jaguars took advantage of a penalty on a missed 34-yard field goal attempt and finished with a six-yard run to the end zone by quarterback Andrew Moore with 3:32 remaining in the half. A try for two points was stopped and the Jaguars had a 12-7 lead.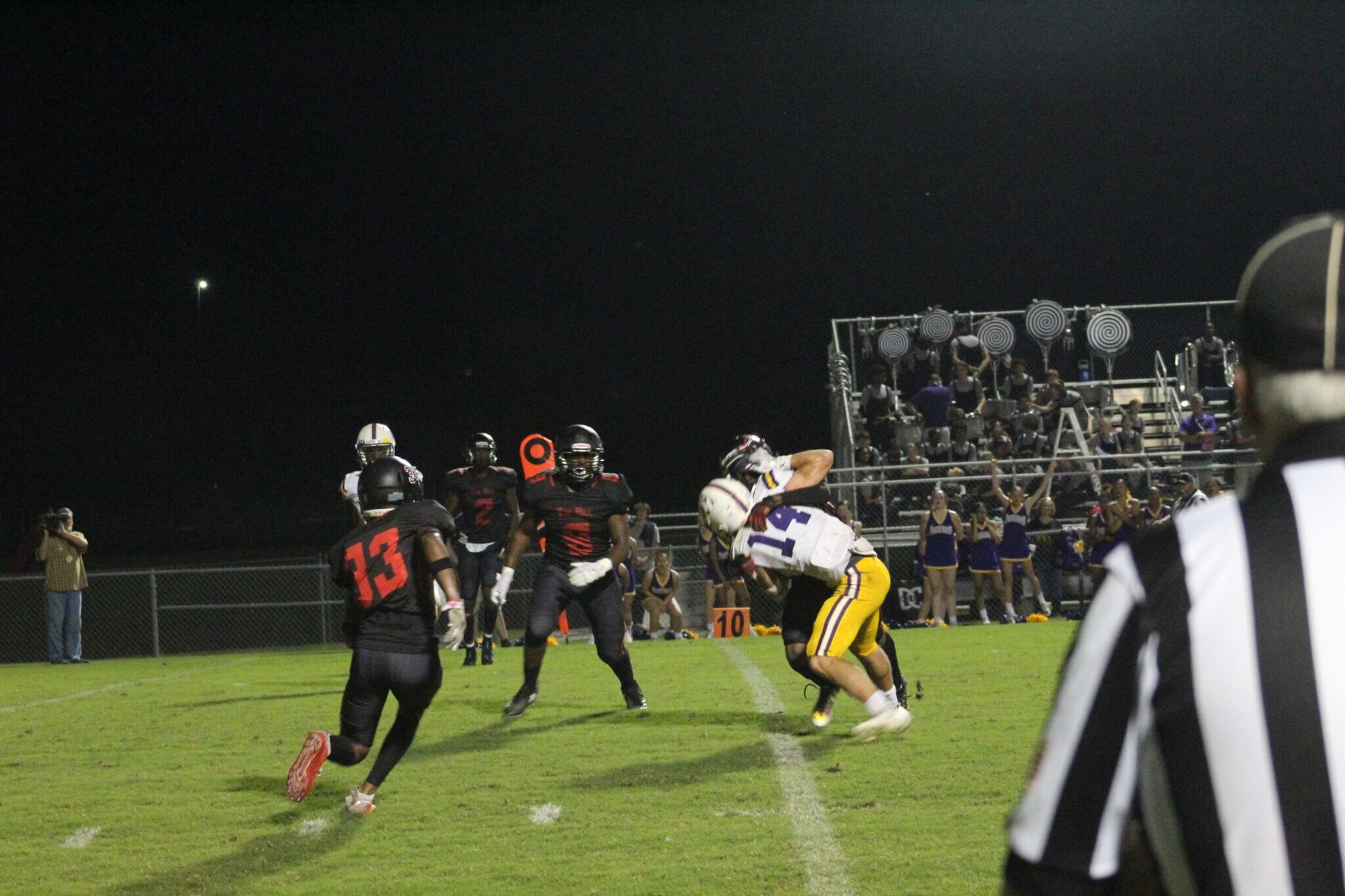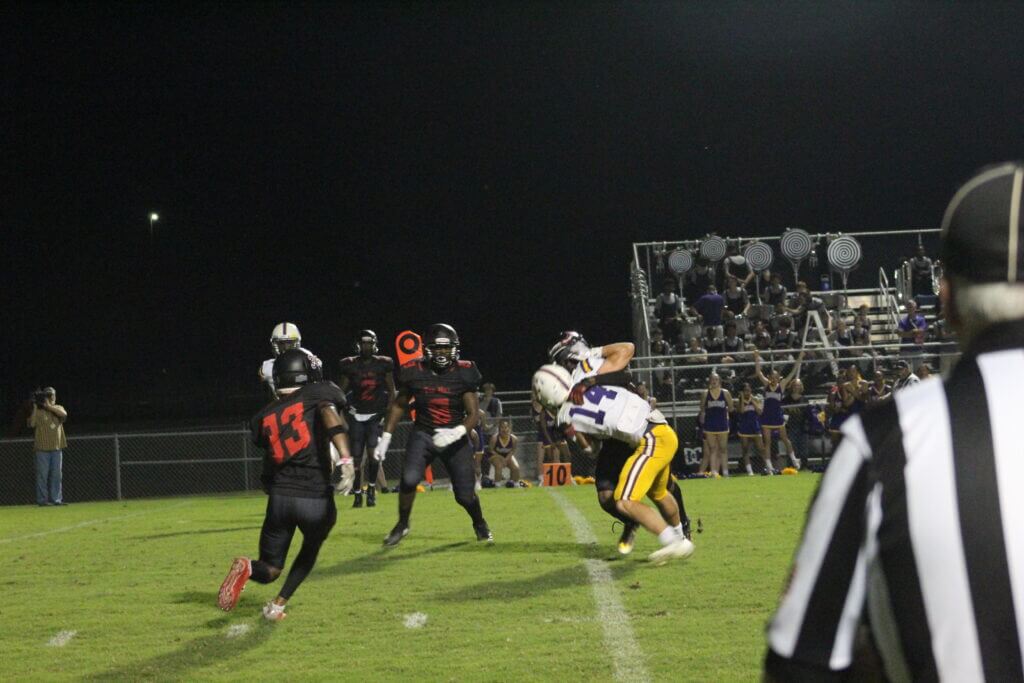 Musselwhite then scored the first of his two two touchdowns for the contest on a nine-yard run with 26.3 seconds left in the half. Another conversion try was stopped and DeSoto Central led the game 18-7 at halftime.
In the second half, Musselwhite's second touchdown on the contest gave the Jaguars a 25-7 lead at the 5:42 mark of the third quarter. Lining up in the backfield and taking the handoff, Musselwhite scored from 23 yards away for a 24-7 lead, followed by the extra-point kick for the 25-7 margin.
"We have a lot of people who can do different things well," DeSoto Central coach Ford said. "We're trying to figure out the defense's weaknesses and where we can exploit their weaknesses," mentioning Moore, Fields, Musselwhite, wide receiver Lonnie Johnson and Blake Holley in particular.
Center Hill did respond and in the final minute of the third quarter scored when Holmes found the end zone on a quarterback keeper from five yards. Holmes also ran the two-point conversion over for the extra points.
Ethan Minor's 16-yard pass reception early in the final quarter ended the scoring for DeSoto Central and the contest.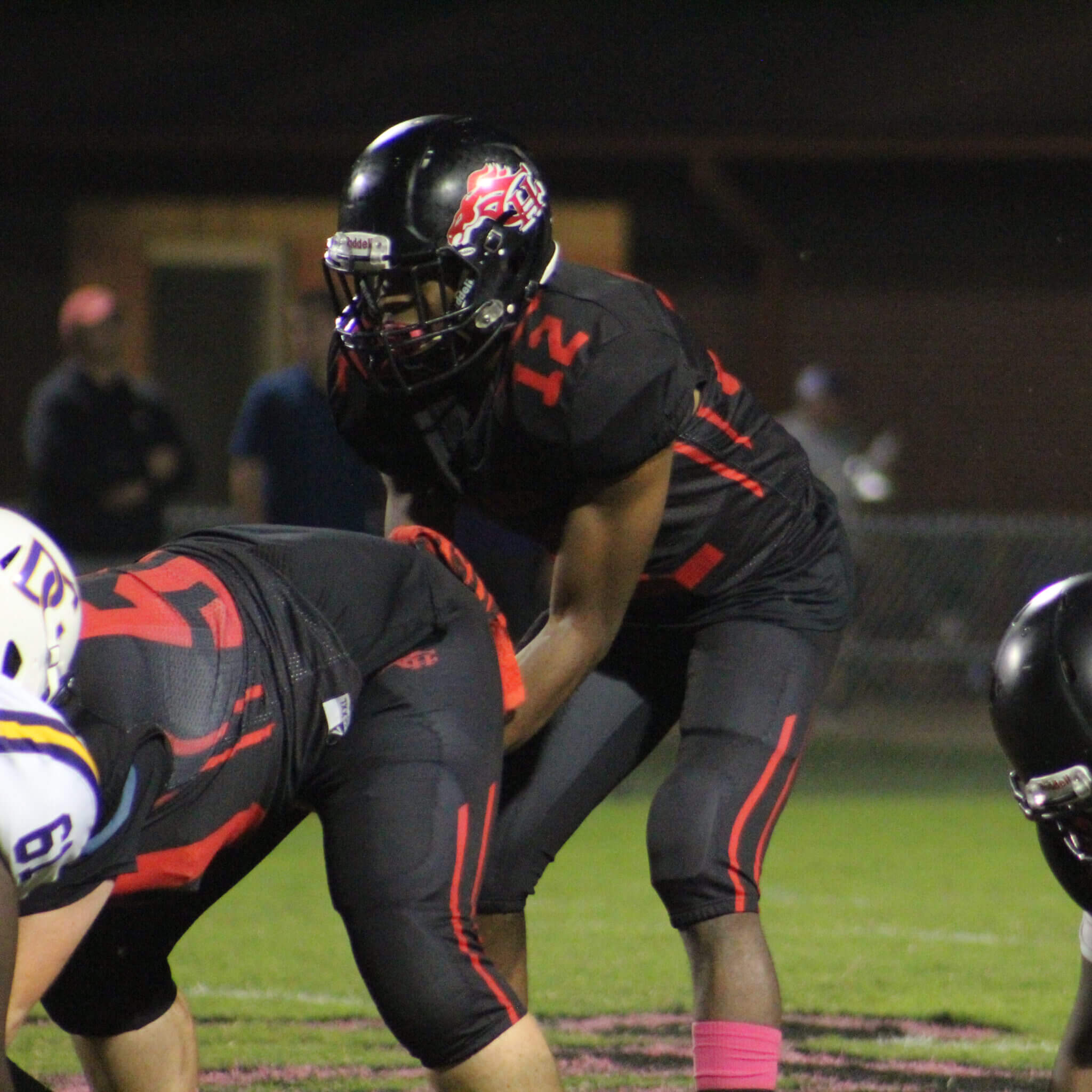 "Center Hill scored on a long passing play and they got us on that one drive, but otherwise our defense played really well," Ford said. "They forced a couple of turnovers late to put it away. Offensively, we were a little inconsistent. I would have liked to see a little more sense of urgency up front and we just really didn't match their physicality."
Center Hill now travels to Horn Lake for their next contest while DeSoto Central will play host to Hernando, both next Friday night, Oct. 15.
DeSoto County football season scores and weekly schedules
WORTH NOTING…
In Hernando's 35-14 victory over Lewisburg, Hernando quarterback Zach Wilcke threw for 272 yards and two touchdowns, and also ran for 96 yards and two more scores for the Tigers. Lewisburg signal caller Gunner Gilmore was just as busy, as he threw for 268 yards and two touchdowns, throwing 41 times and completing 28. Graycen Crumbley caught 14 of those passes for 122 yards and D.J. Green ran for 73 yards in the Lewisburg loss.
Horn Lake broke open a close contest with a 14-point fourth quarter in the Eagles' win over Olive Branch. Horn Lake stays a game behind DeSoto Central and South Panola in the Region 1-6A standings while Olive Branch falls to 2-5 overall and 0-3 in region play.
Lake Cormorant took a 21-0 lead into halftime on the Gators' way to their 36-14 victory at Saltillo Friday night. Lake Cormorant hosts region leader West Point Friday night.
Quarterback Jack Patterson of Northpoint Christian School is the Tennessee state leader for passing, according to statistics from Maxpreps. Patterson, a sophomore starter for the Trojans, has thrown for 2,207 yards in seven games. His completion rate (130-of-180) is 72.2 percent and has thrown 25 passing touchdowns and also has one rushing score. Northpoint plays at Evangelical Christian School next week.
Northpoint golfer Ella Cress finished the TSSAA state girls' golf tournament Friday in a tie for third place, shooting a six-under par 146 for the 36-hole tournament at Sieverville, Tennessee.  
Lewisburg cross country runners took part in a meet at Pontotoc Friday with the girls finishing first and the boys taking third.