World Series starts as Austin Riley starts for Braves
Photo: Austin Riley's retired DeSoto Central jersey is displayed in front of the Shan Whiteside Memorial Gymnasium at the high school. (Bob Bakken/DeSoto County Sports)
Regardless of your regular season favorite team in Major League Baseball, for the next week or so you may be doing the Atlanta Braves "Chop" chant, if for no other reason than for the guy patrolling the "hot corner" with the National League champions.
After winning a state high school baseball championship for DeSoto Central and then being drafted in the first round by the Braves just weeks later in 2015, third baseman Austin Riley now finds himself playing in a World Series, something most kids dream about as a ball player but only a few get to experience.
For the first time ever, a baseball player from Southaven, Mississippi takes the field in the Fall Classic and his high school coach Mark Monaghan believes there's not a better representative.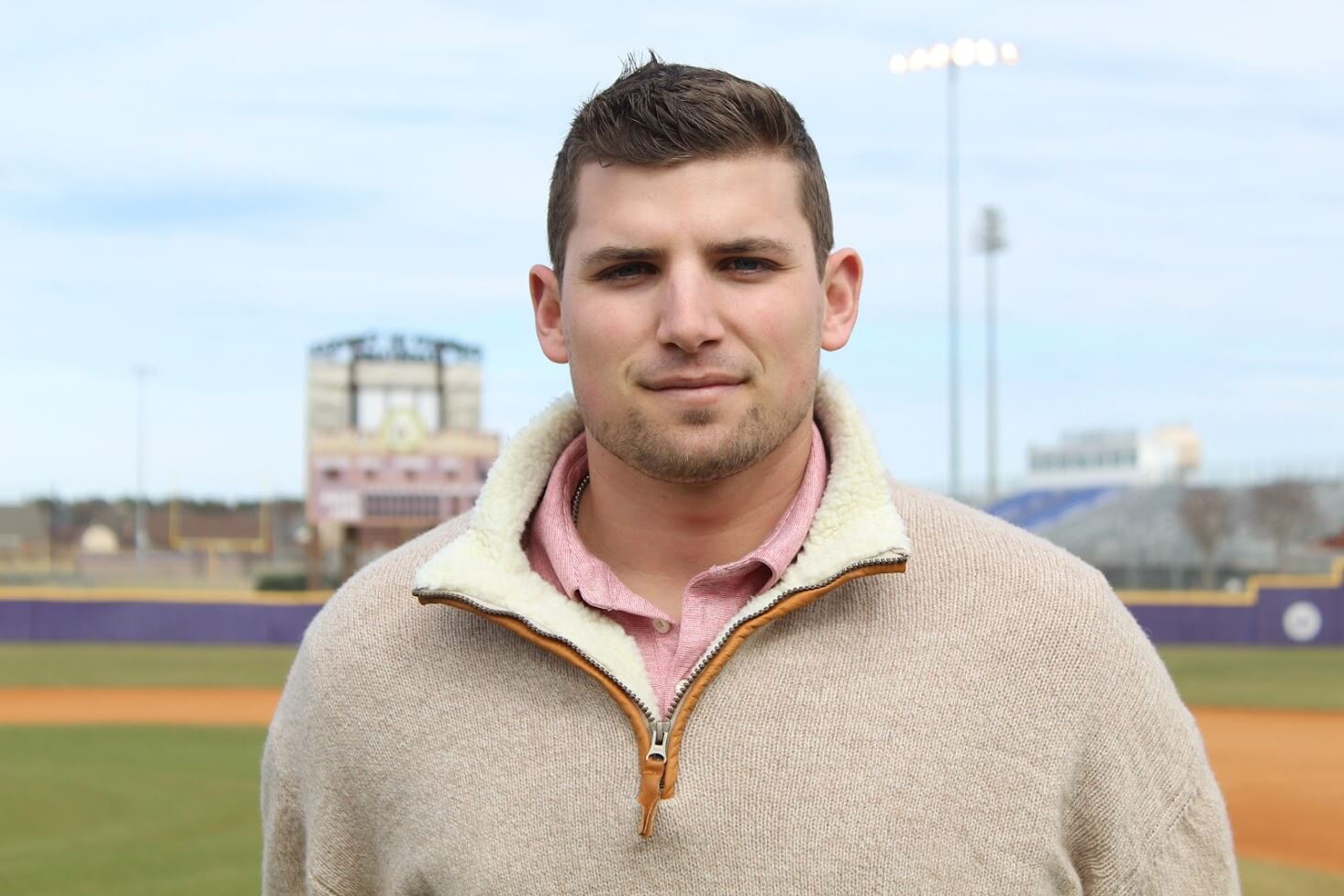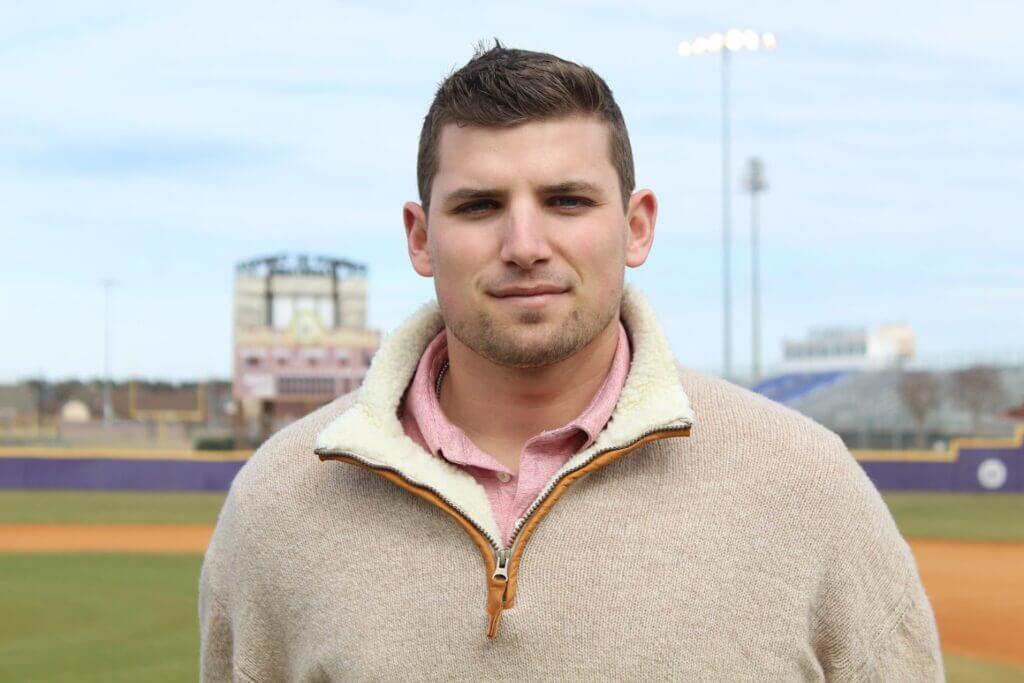 "It reaches beyond DeSoto Central High School," Monaghan said. "He's representing DeSoto County and all of Mississippi. He's had a great following and there's really not anybody more enjoyable to follow than him, just as a player and as a person. It's been incredible."
Playing 160 games for the Braves this season, Riley hit .303, hit 33 home runs and drove in 107 runs, while playing third base. Riley homered in the four-game division series win against Milwaukee and had another roundtripper in the first game of the Braves' six-game League Championship Series victory over the Los Angeles Dodgers.
Primarily an infielder at third and at shortstop as a senior with DeSoto Central, the Braves originally had him playing in the outfield when they brought Riley up two years ago. But Austin was moved back to third base and Monaghan feels he's shown that is his best spot in the field.
"They (Braves) realized this year that he could sure play at a Gold Glove level and that's at third and I feel like he's done that this year," Monaghan said. "That's his home and that's what he's always wanted. He's going to play wherever they tell him, left, first, third, whatever, but third is where he feels at home, for sure."
In addition to third base, Riley this season has played 10 games at first and twice has been in the outfield.
The ability to play a number of positions has helped in his value for the ball club, Monaghan said, relating his start in the outfield when he first came up.
"He's there, but he's playing left field at an elite level," Monaghan said. "I think that is just one example of how his entire game, his athleticism, everything has continued to grow. He's done what he's always done, and when he's struggled, he's put the work in and found his way. His success is obviously not a surprise."
His 2021 year has been his best year yet, even from his DeSoto Central jersey being retired in February, to playing the majority of games this season, his impact in the playoffs, and now starting in the World Series for Atlanta.
"All of his stops along the way, he's been a fan favorite," Monaghan said. "It's how we knew he would, in just a first-class manner, regardless of his success or not. He's doing what we all thought he would do and what he was capable of."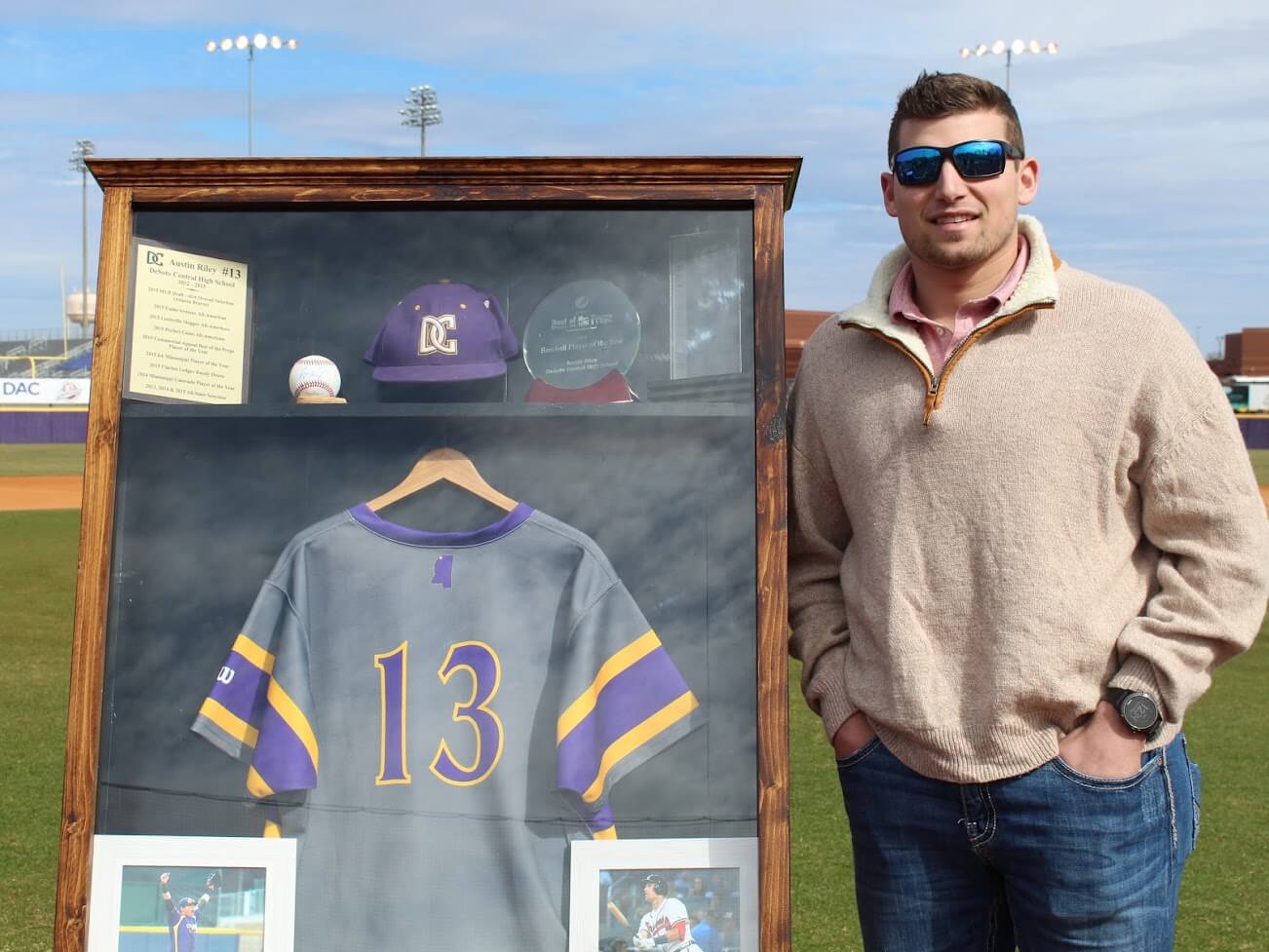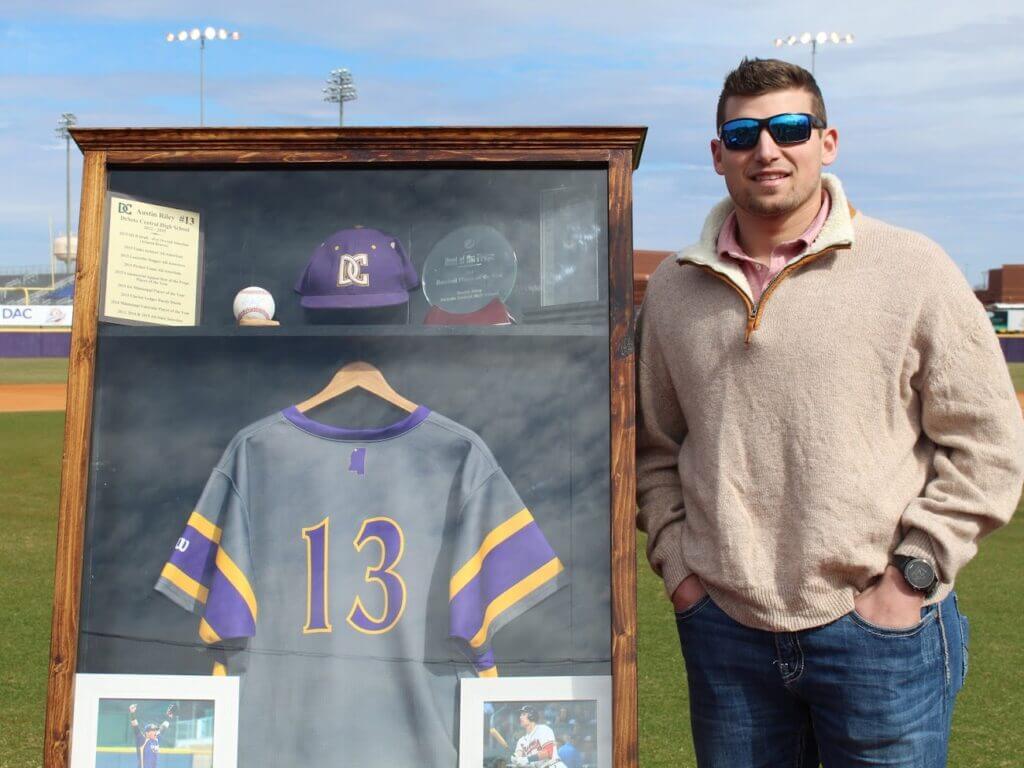 You will also notice when you see Austin Riley that his demeanor is not excitable, but he's humble, level-headed, and exhibits traits that help him excel on and off the field.
"That's Austin, but that's also the reason why he's so successful on the field and I'm a firm believer that it's how he carries himself off the field," Monaghan said. "He has that ability to slow the game down, never be too high or too low, just even keel, and that's hard to do. But, he does it at a very high level."
Austin Riley takes the field for the Atlanta Braves in the World Series, but as much as he represents the Braves and his professional present, he'll proudly be representing his Southaven, Mississippi, and DeSoto Central roots when he takes that first pitch against the Astros.
Austin Riley statistics on BaseballReference.com