Riley signs largest contract in Braves history
Photo: Atlanta Braves third baseman Austin Riley is shown when his high school baseball jersey was retired at DeSoto Central High School. (Bob Bakken/DeSoto County Sports)
A huge pay boost for Southaven's own Austin Riley Monday, as the Atlanta Braves' third baseman has signed a 10-year, $210-million contract with the Braves.
The Braves organization announced the signing on its social media Monday afternoon. It is the largest contract in team history.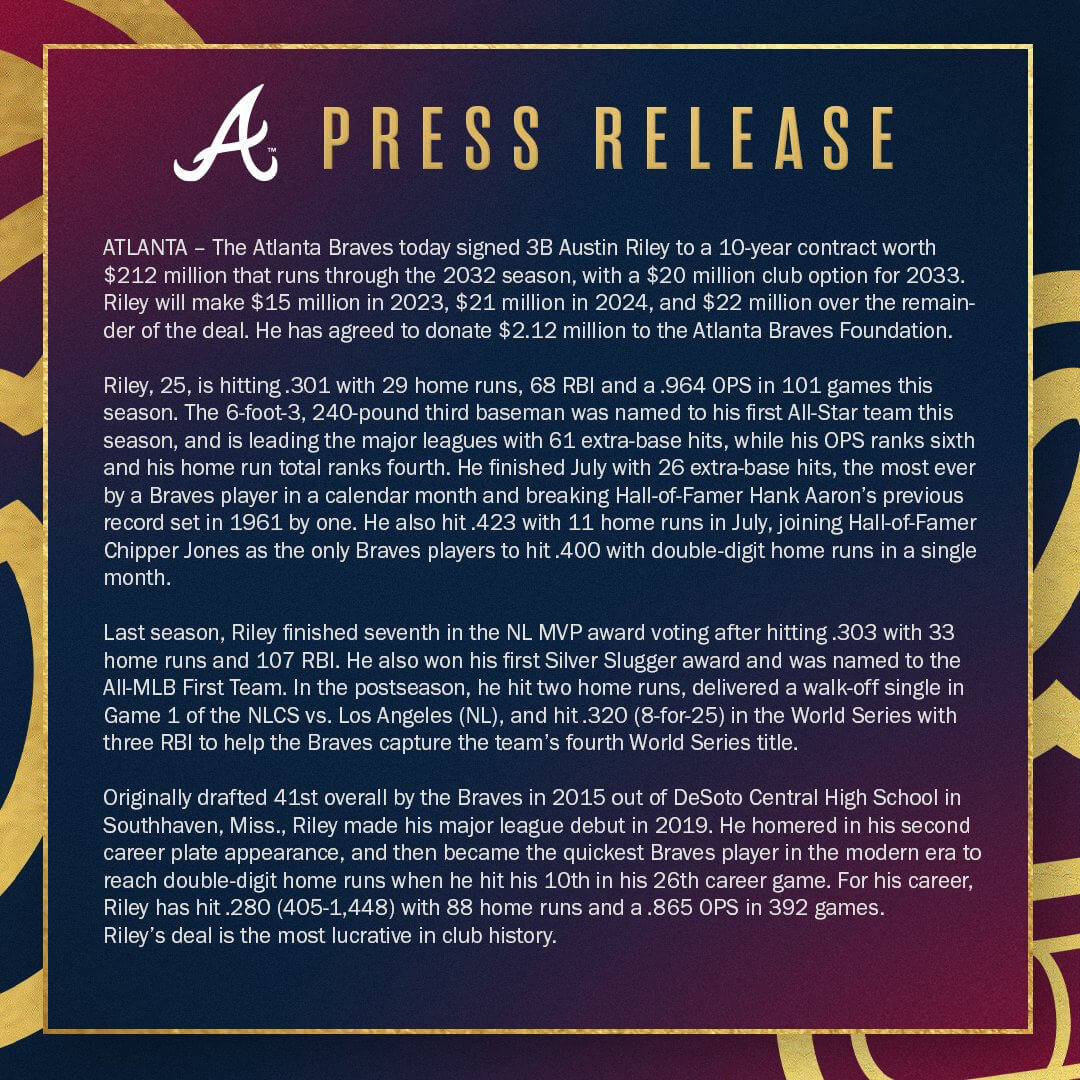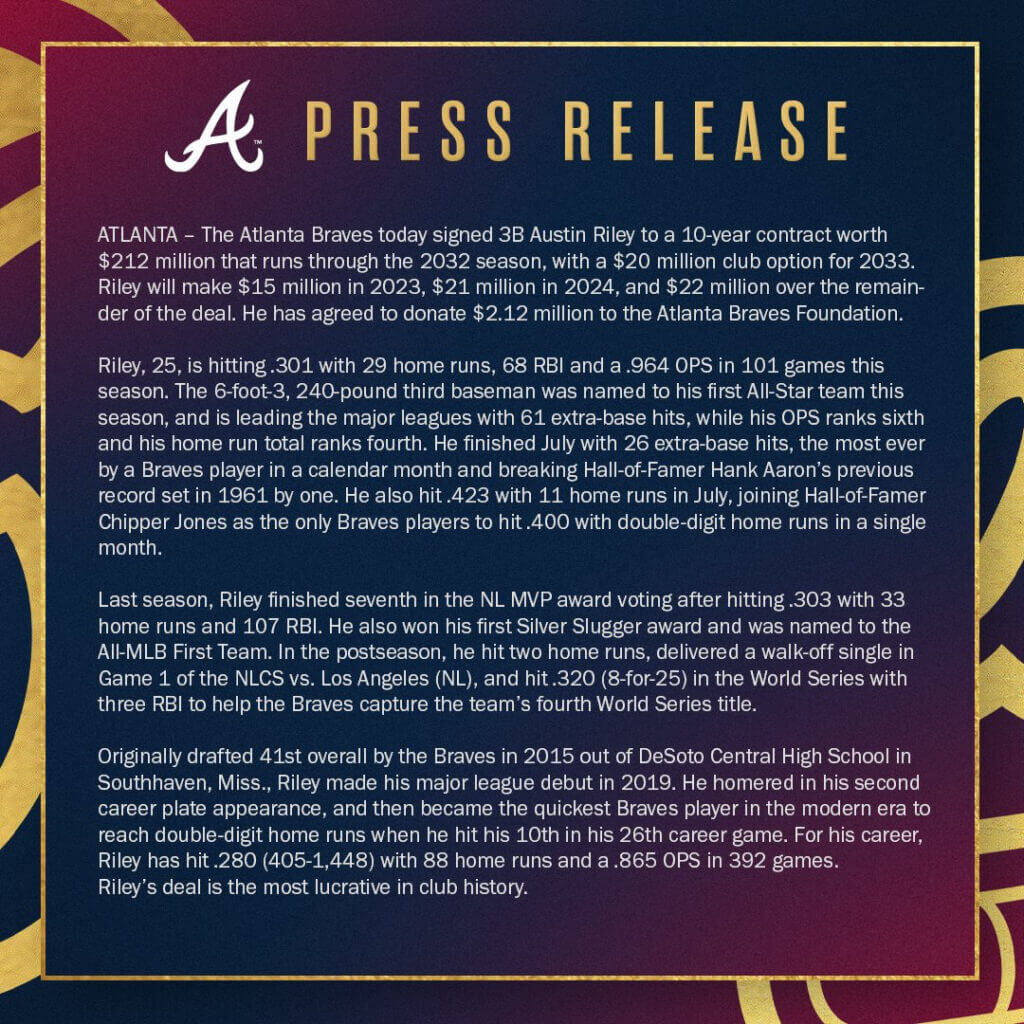 Riley's walk-off double in the Braves' 1-0 victory over the Arizona Diamondbacks Sunday gave him a franchise-record 26 extra-base hits for the month, eclipsing Hank Aaron's July 1961 extra base hit record. The former DeSoto Central standout entered August with 61 extra base knocks.
Riley last season earned a Silver Slugger Award and was part of the Braves' World Series Championship team. He was named to the National League All-Star team that played in the classic last month.
The link provides Austin Riley statistics from Baseball Reference.
This link provides the official news release from the Atlanta Braves.