Photo: Hernando Performing Arts Center, site of the annual DeSoto County Spelling Bee.
The DeSoto County Spelling Bee was held Saturday, Jan. 29, at the Hernando Performing Arts Center.
Students from DeSoto County Schools and Northpoint Christian School took part in the annual event to determine the top spellers in the county.
This year's bee went 23 rounds before a winner was determined. The champion this year was a fourth grader, Azariah Green of Oak Grove Central Elementary School in Hernando. The runner-up was Chelsi Freeman, an eighth grader from Center Hill Middle School.
A total of 39 students took part in this year's event.
The winners are shown with Dr. Jerry Floate, Hernando Middle School principal, who served as the spelling bee's pronouncer. DCS Assistant Supt. Van Alexander served as the Master of Ceremonies and Jo Cox of DeSoto County Schools Central Services is the Spelling Bee Coordinator.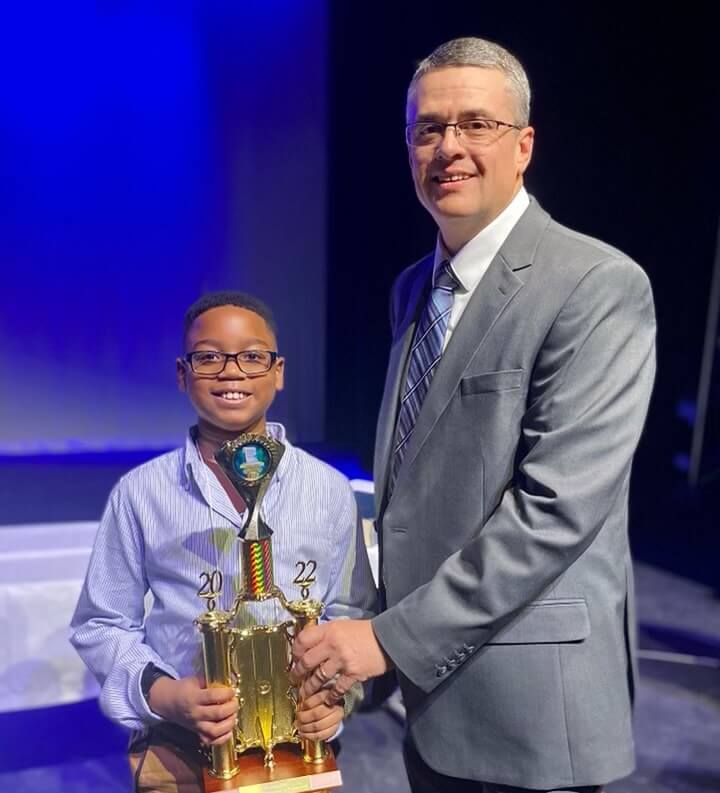 As first-place winner, Green will compete in the Mississippi State Spelling Bee, which will be held at the Mississippi University for Women's Rent Auditorium, at 9 a.m. on March 12.
The winning word from Saturday's spelling bee was fructose.