People For Parks vote is Tuesday in Olive Branch
Olive Branch could become the latest DeSoto County city to benefit from a special tax when voters go to the polls Tuesday, Aug. 2 for a special election. The question is whether to require hotels and motels in Olive Branch to charge an extra one-percent levy on stays at their facility, with the money received to go to fund park and recreation improvements.
City officials were able to put the "People for Parks" question up for a vote when the enabling local and private legislation allowing it was passed in the 2022 state legislative session.
It is estimated approximately $500,000 annually can be generated from the tax to go to improving the city's parks, create new parks, build a multi-purpose facility for indoor activities, add more soccer fields, and enhance current facilities in Olive Branch. The money would pay for general obligation bonds to fund those improvements.
Supporters tout the benefits but also remind voters that local residents will not be paying the additional levy, only those who come and stay in the city's lodging locations.  
Sixty percent voter approval is needed for passage of the question, the only item on the ballot, as required by the local and private legislation. If approved, the tax does have a repealer date of July 1, 2026, at which time the city would have to ask the legislature to continue the tax, if it chose to do so.
A website, People4Parks.com, went live recently to promote the tax in Olive Branch.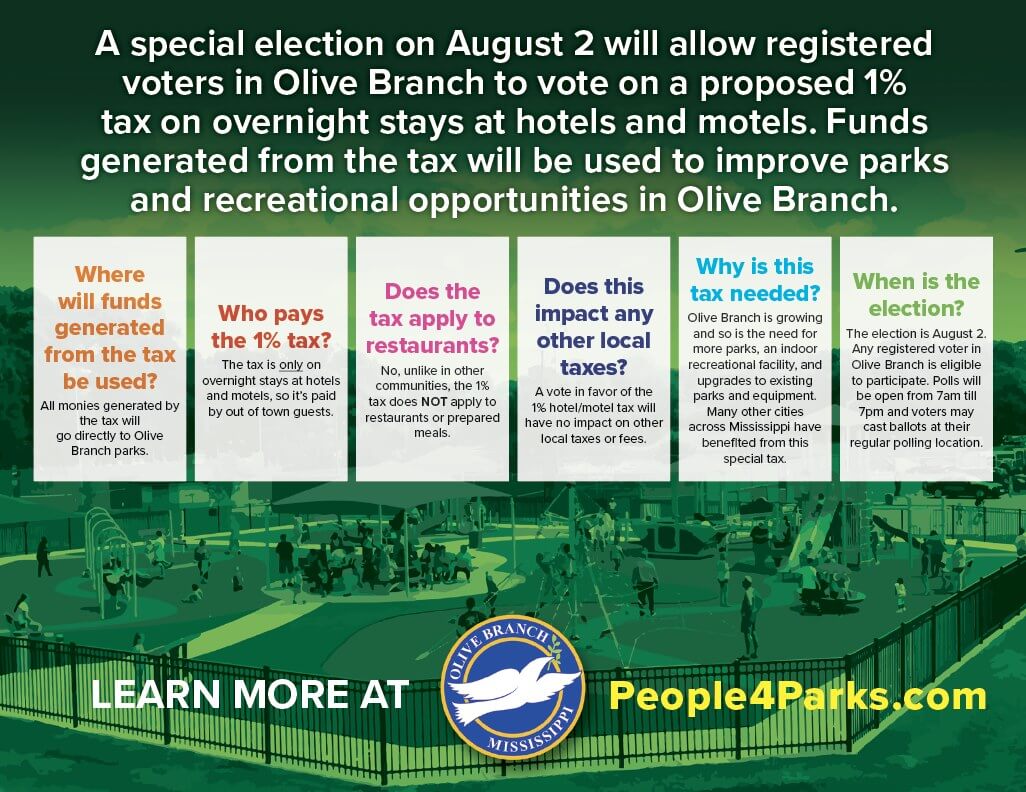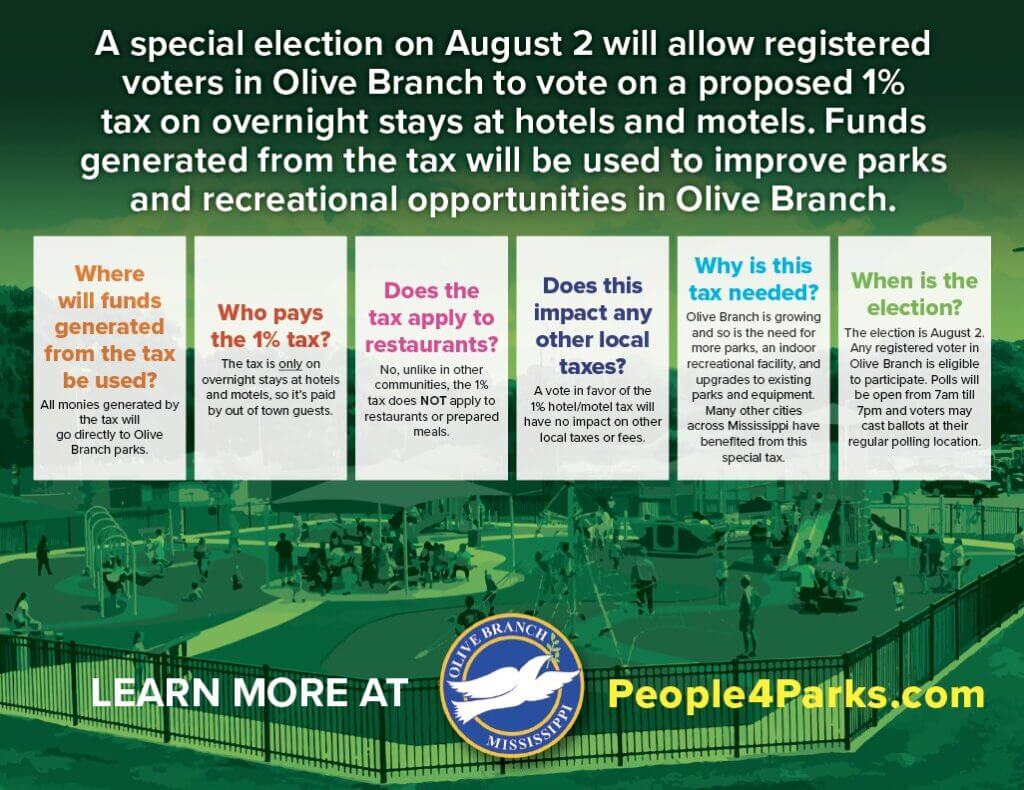 Horn Lake has benefited from a similar hotel-motel tax, a flat $2 per night on gross rates at local hotels, with the money going to local economic development. Southaven has also benefited with its "Penny for the Parks" one-percent levy on gross restaurant sales. Hernando voters will determine a similar restaurant tax when they go to the polls in November.
Polls in Olive Branch will be open from 7 a.m.-7 p.m. at the six regular ward polling places.