New deputy commander named for Memphis District
The U.S. Army Corps of Engineers Memphis District welcomes Maj. Robert W. Green as its new deputy commander.  Maj. Green became the Memphis District deputy commander on June 14, 2021.  As deputy commander, he is second in command of the Memphis District. 
The Memphis District supports flood damage reduction, navigation, environmental stewardship, emergency operations, other authorized civil works and work for others along 610 miles of the Mississippi and White Rivers, encompassing a 25,000 square mile area in six states: Illinois, Missouri, Arkansas, Kentucky, Tennessee, and Mississippi. 
Maj. Green also manages and supervises the general and administrative staff in support of all Memphis District operations.  He plays a critical role in the supervision of Memphis District's Emergency Management Operations in support of federal, state, and local authorities, during federally declared emergencies and other critical times as required.
Maj. Green was commissioned in 2005 as a second lieutenant in the Engineer Branch through the ROTC program at Michigan State University.
His civilian education includes a Bachelor of Science degree in applied engineering sciences from Michigan State University, a Master of Science degree in civil engineering from The University of Washington, and a Master of Science degree in construction management from Michigan State University. He holds his Professional Engineering License in the state of Michigan and is certified as an Associate Constructor from the American Institute of Constructors. His military education includes the Engineer Officer Basic Course, the Aviation Captains Career Course, and the Command and General Staff College.
Maj. Green's previous assignments include platoon leader for the Maintenance Platoon and Special Equipment Platoon; construction plans officer, and battalion logistics officer in the 864th Engineer Battalion, 555th Engineer Brigade at Joint Base Lewis-McChord, Washington; Task Force Engineer and Company commander in 2nd Battalion, 5th Cavalry Regiment, 1st Brigade Combat Team, 1st Cavalry Division at Fort Hood, Texas; commander of the 34th Forward Engineering Support Team – Advance out of the Seattle USACE District; division engineer and engineer operations officer for the 4th Infantry Division HQ at Fort Carson, Colorado.
He most recently served as the battalion operations officer and executive officer for the 4th Engineer Battalion, 36th Engineer Brigade at Fort Carson, Colorado. Maj. Green has deployed in support of Operation Enduring Freedom (Afghanistan), Operation New Dawn (Iraq), Operation Spartan Shield (Kuwait), Operation Freedom Sentinel (Afghanistan), and Operation Resolute Support (Afghanistan).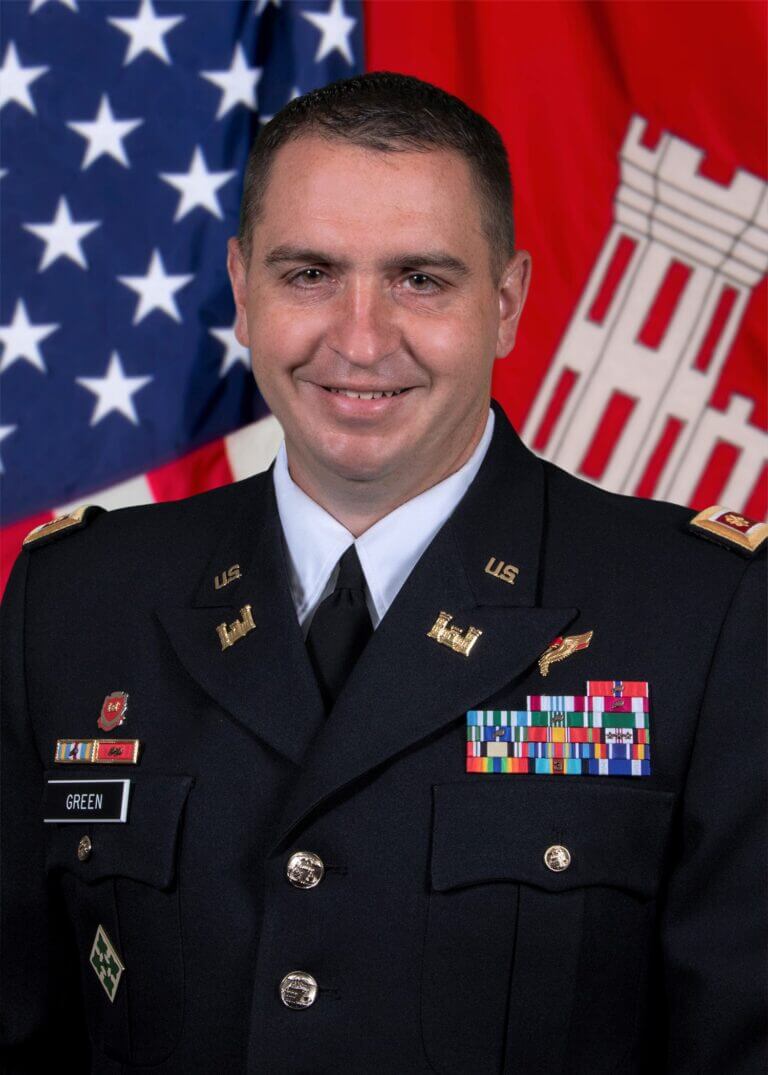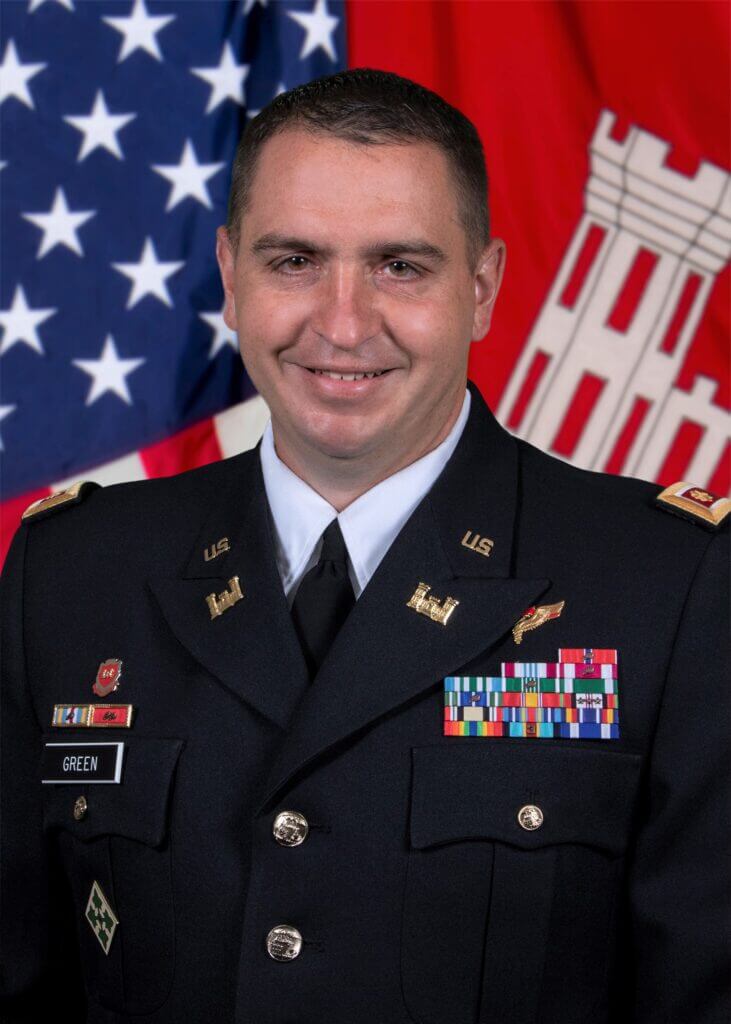 Maj. Green's military awards and decorations include the Bronze Star Medal with oak leaf cluster, the Defense Meritorious Service Medal, Meritorious Service Medal with oak leaf cluster, the Joint Service Commendation Medal, the Army Commendation Medal with oak leaf cluster, the Navy Marine Corps Commendation Medal, the Army Achievement Medal with oak leaf cluster, the Joint Meritorious Unit Award with oak leaf cluster, the Meritorious Unit Commendation with two oak leaf clusters, the National Defense Service Medal, the Afghan Campaign Medal, the Iraqi Campaign Medal, Global War on Terrorism Expeditionary Medal, the Global War on Terrorism Service Medal, the Army Service Ribbon, the Overseas Service Ribbon, the NATO Service Medal, the Pathfinder Badge, and the Bronze Order of the de Fleury Medal.
Maj. Green and his wife, Krystal, are originally from southeastern Michigan and have three children, Jacob, Taylor, and Autumn.
DeSoto County News Service