Jones to lead Hernando girls basketball
Photo: New Hernando girls basketball coach Blake Jones, named Monday, July 12. (Bob Bakken/DeSoto County News)
A new coach has been named to lead the Hernando High School girls' basketball program and he's a name familiar to followers of DeSoto County girls' hoops.
Blake Jones led Olive Branch to consecutive MHSAA 6A state championship game appearances in 2014 and 2015, the first time the Lady Quistors had ever reached the state 6A finals.
Led by Mississippi Gatorade Player of the Year, and now Mississippi State University redshirt senior Myah Taylor, Olive Branch was among the nation's elite girls' basketball teams when Jones patrolled the sideline. His teams were ranked as high as number four at one time by USA Today.
Jones on Monday, July 12 was tabbed to move the Lady Tigers toward similar heights. He now replaces Daniel Forbes, who earlier this summer was named the new boys' basketball coach at Center Hill.
The new Hernando coach will meet his players, parents, and boosters for the first time Wednesday afternoon, July 14, at the school.
"These 6A jobs are few and far between and it's just an honor and a blessing to get another shot at it," Jones said. "I'm going to make the best I can out of it."
In five seasons under Forbes, Hernando reached 20 or more wins four times, including two seasons with 26 victories. The 2018-19 squad found its way to Jackson's Mississippi Coliseum floor to play in the state semifinals before a 48-44 loss to Terry kept Hernando away from the state championship game.
In five seasons as Olive Branch head girls' coach, Jones' teams accumulated a 121-40 overall record and two trips to the state championship game, both times ended by county rival Horn Lake.
Jones' 2014-15 Lady Quistors set a then-school record 32 wins against just two losses, a year after Olive Branch posted a then-record 27-7 mark.
When Olive Branch was ousted by Starkville in the second round of the 2016 playoffs, Jones left to become the head coach at Biloxi. However, he resigned shortly after taking the job to go into private business and be closer to family.
The lure of coaching returned two years ago and Jones became the assistant boys' and head middle school boys' basketball coach at Lafayette (Oxford), while teaching physical education there. The chance to coach again was an opportunity Jones was eager to grab.
"They gave me a home and a roof over my head for two years, helped me get back in the game," Jones said. "I will cherish those relationships and keep them for a long time, but I hope I will develop those same relationships here at Hernando."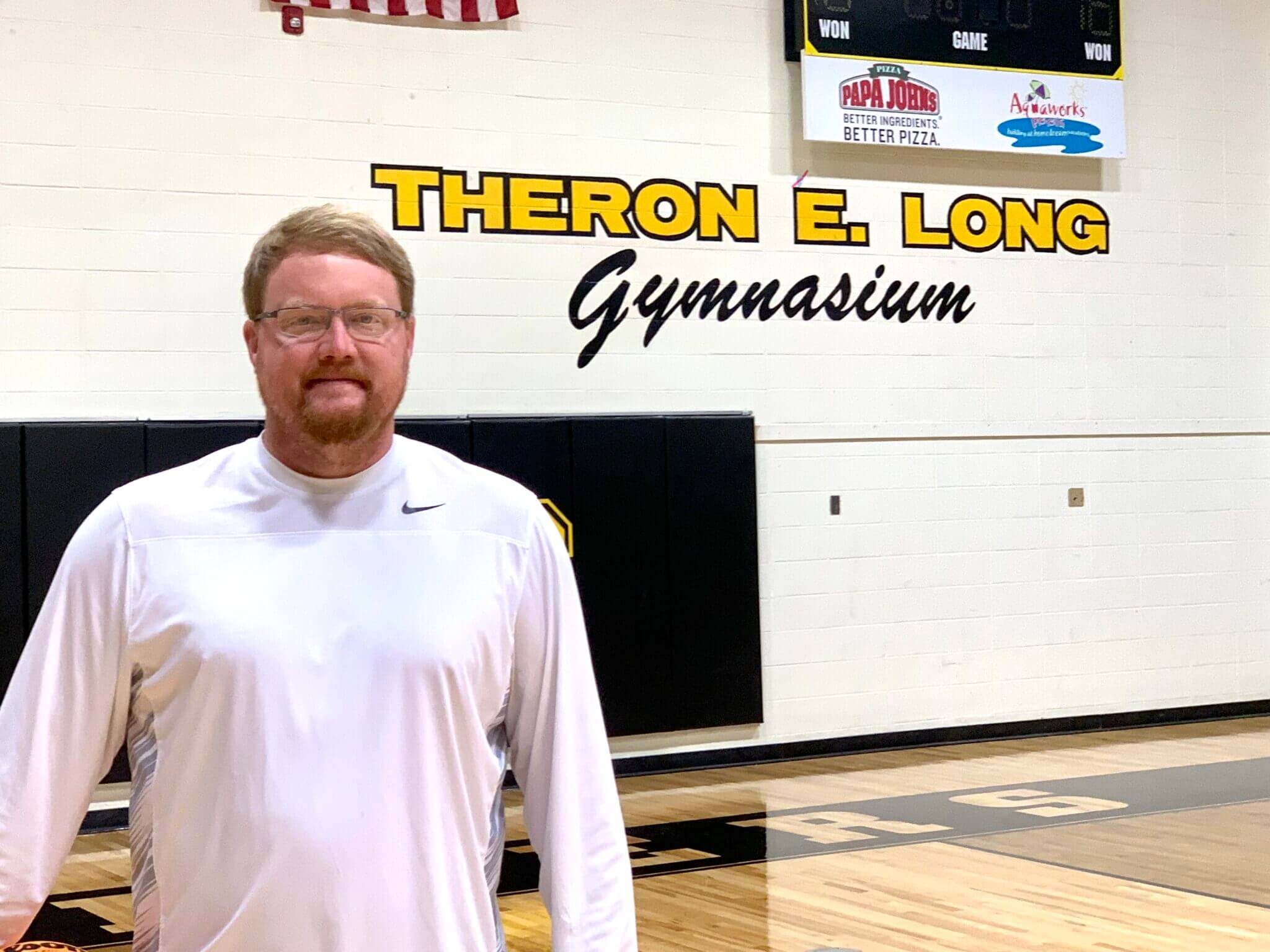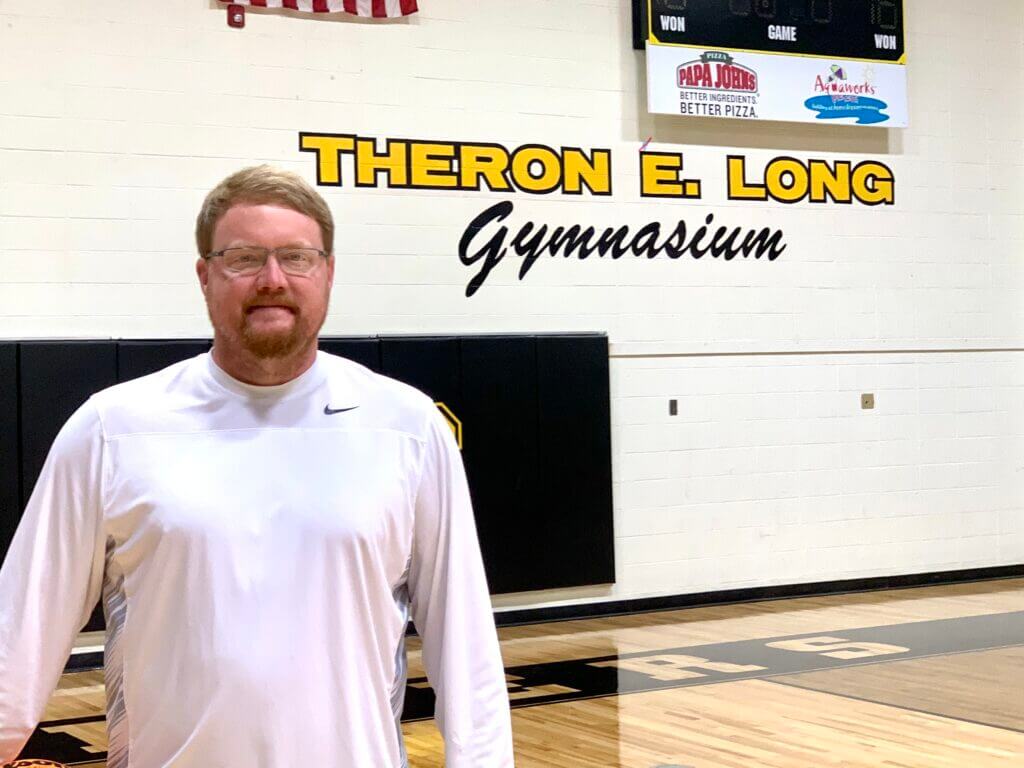 At least the commute will be much shorter now. Jones traveled most every day to-and-from Oxford the past two years, but how will only have to head six miles west from his Lewisburg area home to Hernando High School's Dilworth Lane campus.
What Jones knows about the Hernando team makes him excited to get to work with them.
"We've got a great group of girls coming back," Jones said. "We're going to let the girls run, we're going to get up and down the floor the best we can. I think, at the end of the day, we're going to have a successful season as long as I learn more from the girls as they learn from me. The more I learn from them the better I can coach them and try to put them in the best spot I can to for them to be successful."
One of the keys to past success for Jones' basketball teams has been how they are ready for each opponent.
"We're going to prepare, prepare, prepare," Jones said. "That's going to be our motto, to prepare each and every day. We're going to use the same ingredients that took Olive Branch down there to the two straight state championship games."
Family is going to also be a word Jones wants his teams to use, both on and off the floor. He plans to have his own family on hand Wednesday when he meets the team to push how important that will be to success.
"I want the girls to know that I'm easy to talk to and I want to put them in the best spot I can to win," Jones said. "I want to call the coaches they want me to for college scholarships and I want to get them in touch with the best trainers around to help them get there."
An assistant coach is yet to be named, but there will be some familiarity for him on the sidelines for games and at practices. Savanna Geeslin Brower, who played for Jones at Olive Branch, joins the team in a "paraprofessional" assistant coach's role.
"I'm going to set them up to where it's going to be their games to lose," said Jones. "I'm going to do the best that I can to help them be successful."
Jones' first schedule as Hernando coach will have some interesting matchups. Horn Lake, South Panola and Southaven make up the MHSAA 6A district competition, and there will be one meeting on Feb. 1 that may provide a good measuring stick of Hernando's progress in Jones' first season.
That's when the Lady Tigers host three-time defending state champion Olive Branch (one in 5A, two in 6A) and coach Jason Thompson at Theron Long Gymnasium.
It was Thompson who replaced Jones at Olive Branch in 2016 and has since led the Lady Quistors to the three state titles in a row.