Deputy injured in pursuit into Memphis
A DeSoto County Sheriff's Department deputy was injured Wednesday night, reportedly on a pursuit that entered Memphis, when the deputy was involved in a car crash.
The injuries apparently occurred when the suspects struck the deputy's vehicle and ran away.
Few details were immediately being offered in the incident at this time but the Sheriff's Department did say the deputy was being taken to the hospital, apparently with non-critical injuries. The Sheriff's Department did say the incident took place on Third Street south of Holmes in Memphis.
Late Wednesday night, officials were able to offer more information about the incident.
The unidentified deputy was injured during a traffic stop that turned into a chase and pursuit into Memphis.
The incident began on U.S. Highway 61 south of Goodman Road in Walls. Officers were trying to stop a vehicle on minor traffic violations but the vehicle sped off and headed north on U.S. Highway 61. Stop sticks were deployed with a deputy standing nearby.
The vehicle reportedly headed in the direction of the deputy, who tried to avoid being struck. However, he got caught in cords with the stop sticks and suffered severe lacerations as a result, one that nearly cut a finger off.
The vehicle with the suspects continued into Memphis with deputies and the Walls Police Department in pursuit. The suspects' vehicle lost a tire and went out of control near a wooded area at Holmes Road at Third Street.
Weapons were pointed at the deputies and police officers as the suspects escaped into the woods. Memphis police later found and arrested one of the suspects but three others remained at large late Wednesday night.
Officials found burglary tools, weapons, and narcotics in the suspects' vehicle. Law enforcement calls the escaped suspects armed and dangerous.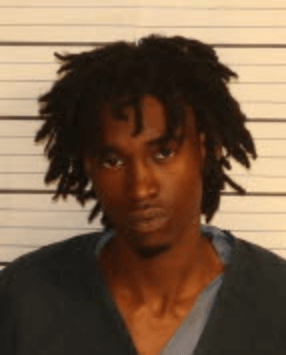 Thursday, the man captured in the incident was identified as Shanadrian Lee, age 21. Lee is charged with being a fugitive from justice without a warrant.
A total of six suspects left the vehicle after it had lost a tire and went out of control. and ran away on foot. It was a K9 officer that notified officers of Lee's presence lying in some brush in the woods.
The DeSoto County Sheriff's Department provided more information on Thursday afternoon, Aug. 31.
"On Wednesday, September 30th, at approximately 7:30 p.m. the Walls Police Department attempted to conduct a traffic stop on Highway 61 near Church Road on an Infiniti G37 for a traffic violation. The driver, later identified as 21 year old Shanadrian Lee of Millington, Tennessee, immediately made a U-turn and fled northbound on Highway 61 at a high rate of speed. DeSoto County Sheriff's deputies and Walls Police pursued the vehicle. A DeSoto County deputy placed stop sticks on Highway 61 north of Goodman road in an attempt to stop the vehicle. As Lee approached the stop sticks, he swerved at the deputy who was on the side of the road and struck the stop sticks which injured the deputy's hands when the deputy fled from the oncoming car. The deputy suffered severe lacerations to both hands. The suspect vehicle continued north on Highway 61 into Memphis. Once the vehicle stopped on Highway 61 (3rd Street), just south of Holmes Road, several individuals ran from the vehicle into a nearby wooded area. Several firearms including assault rifles and magazines were found at the scene and the suspects fired weapons once in the wooded area. With the assistance of the Memphis Police Department, the driver, Shanadrian Lee, was found hiding in the woods nearby. Four additional suspects are still at large. They are considered armed and dangerous."