HomeRun for Habitat builds affordable homes
Lee Ashcraft just can't stop building houses for people. The DeSoto County man has been doing it for years.
Of course, he'll quickly counter by saying he's not the one actually building the houses and there are many others who volunteer and do the heavy lifting, hammering nails, installing the shingles and roofing material.
And he's right. But, Ashcraft has seen many people from DeSoto County and beyond step up and volunteer time, skills and materials that result in providing affordable housing for those needing a home.
For Ashcraft, being board president of the Hernando DeSoto Affiliate for Habitat for Humanity is his ministry.
"The Good Lord put it in front of me and I've just haven't been able to step around it and have not wished to," Ashcraft said. "I just keep on keeping on."
What is done through Habitat for Humanity in DeSoto County takes money, of course, and the generous funds and donations received cover the thousands of dollars needed to construct a home in what Habitat calls a "build."
A primary means of raising that money takes place on Sunday afternoon, Oct. 17, starting at 3 p.m. at Snowden Grove Park's Field of Dreams. It is the 13th annual HomeRun for Habitat event, featuring the largest five-kilometer run of its kind in Northwest Mississippi, according to organizers.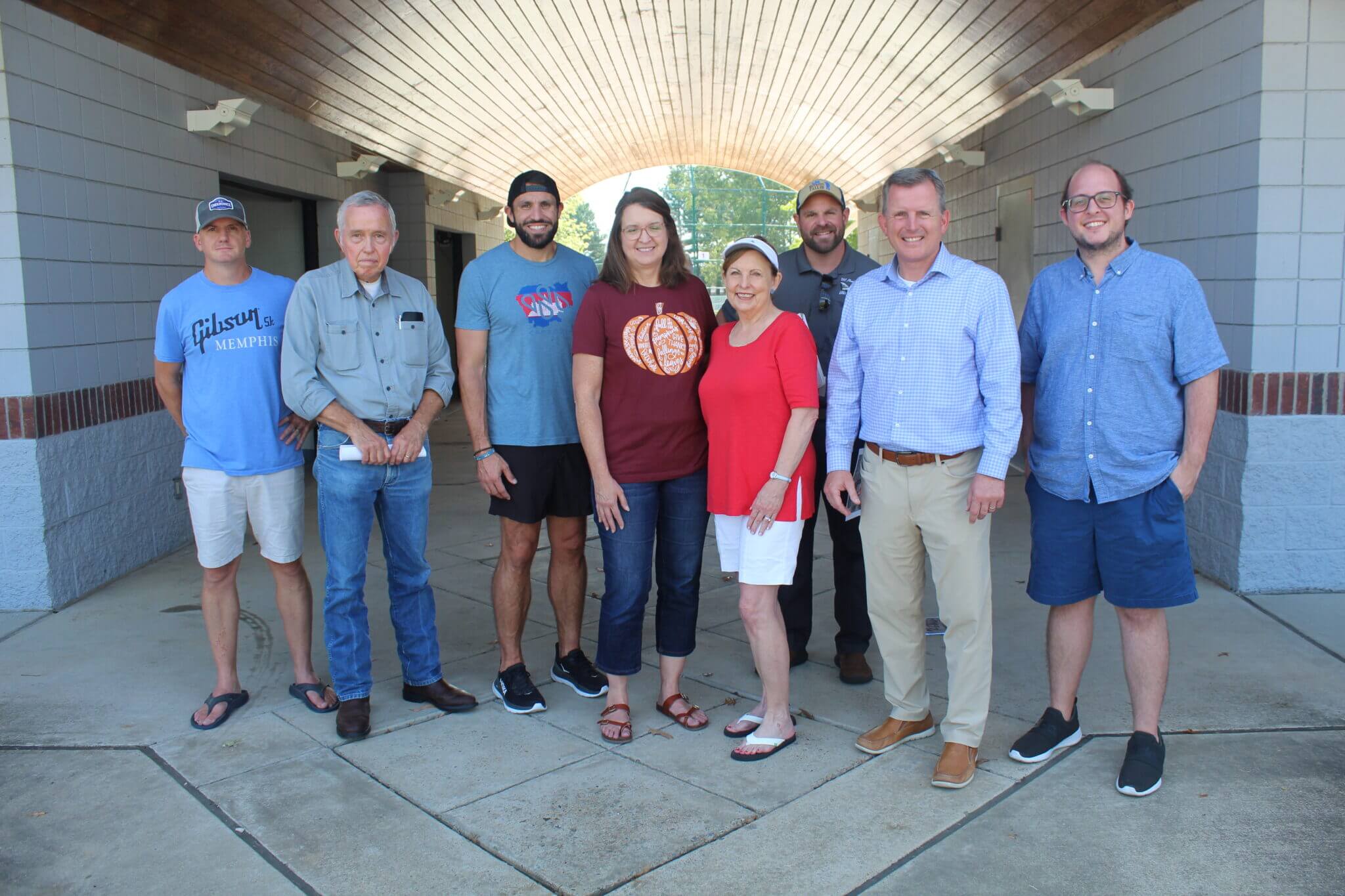 But HomeRun for Habitat has grown to be much more than just a road race.
"It will be very family friendly," Ashcraft said. "We'll have a lot of Fall Fest events for the kids, including a rock climbing wall and various other events for the kids and there's no charge for any of it. We'll also have food vendors with food for sale and food will be free for the runners."
The man who was instrumental in getting HomeRun for Habitat started is no longer here to see the growth of the event. But the late Dave Bowden in 2009 saw what Habitat for Humanity meant in the life of employee Roxanne Robinson, who became a Habitat homeowner.
Bowden passed away in 2013, but the legacy he left with HomeRun for Habitat has continued.
"Dave looked for the good in everyone he met," Ashcraft said. "He believed in the ability of people to rise above their past. He believed in second chances and gave others opportunities to improve themselves and be productive citizens, assets to their community."
HomeRun for Habitat has raised over $350,000 for the local affiliate and the goal for this year is to raise $60,000, money that will build one Habitat home in DeSoto County. Half of that money has already been raised through title sponsor Homer Skelton Hyundai / Homer Skelton Ford / Homer Skelton Genesis and HomeRun Partners like Leidos.
Another item beyond the road race is a competition between DeSoto County schools to see which school raises the most money for Habitat. The winning school receives the Dave Bowden Memorial Traveling Trophy and the second and third-place schools also are thanked with trophies.
Ashcraft said the next Habitat home to be built will start to be constructed in Hernando later this month. The qualifying families, determined through an application process, are given an affordable mortgage for the home they will help build, along with Habitat volunteers.
But the homeowners, as part of their agreement, must also commit to what Habitat calls "sweat equity," where they also help in the construction of other Habitat homes to "pay it forward."
The upcoming build in Hernando will be the 30th home built by the local Habitat for Humanity. The now international organization was founded in 1976 by Millard and Linda Fuller and is now in all 50 United States and in 70 foreign countries. The Hernando DeSoto affiliate has been in existence since 1992 and built its first home two years later. Locally, Habitat for Humanity has never skipped a year of homebuilding and some years has been able to build two homes.
You may learn more about HomeRun for Habitat at its website or on the event's Facebook page.