Hitting the streets for a HomeRun for Habitat on Sunday
Photo: From left, Donnie Chambliss, Lee Ashcraft, and Bubba Crowder put up signs in Silo Square promoting Sunday's HomeRun for Habitat 5K race and Fall Fest. (Bob Bakken/desotocountynews.com)
Entering its 15th year, the HomeRun for Habitat 5K has raised over $400,000 to help build homes for DeSoto County residents needing a boost in getting their own place to live.
The annual run and Family Fall Fest will be held this year on Sunday, Oct. 22. It will take place this year at Silo Square in Southaven, as Habitat for Humanity continues to raise funds and awareness to its purpose.
In previous years, HomeRun for Habitat was held at Snowden Grove Park and last year included Silo Square for the first time. The course last year had runners on the streets of Silo Square but also used Snowden Grove Park. Participants used the walking bridge across Getwell Road to go between the square and the park.
The bridge will not be used this year, said Habitat for Humanity Hernando DeSoto Chapter President Lee Ashcraft, saying the entire five-kilometer run will be inside Silo Square.
"We felt like it was for safety's sake," Ashcraft said. "We don't have the crossing of Getwell Road via the road or the bridge. We're also very pleased to have the support of Brian Hill (of Silo Square) and all of the folks that are here."
Through the fundraising from the race and other donations, Habitat for Humanity has been able to build 17 homes in DeSoto County, of a total of 31 homes built by the chapter. The families who benefit must apply and qualify for a home, meet eligibility requirements, assist in building their home, and another Habitat home through what is called "sweat equity."
Ashcraft said the race, the largest by number of participants in northwest Mississippi with over 400 expected, is what drives their efforts.
"It gives us incentive and money to go forward with our next build and acquisition of property, which we're looking for right now," Ashcraft said. "We're always looking for additional property to build on."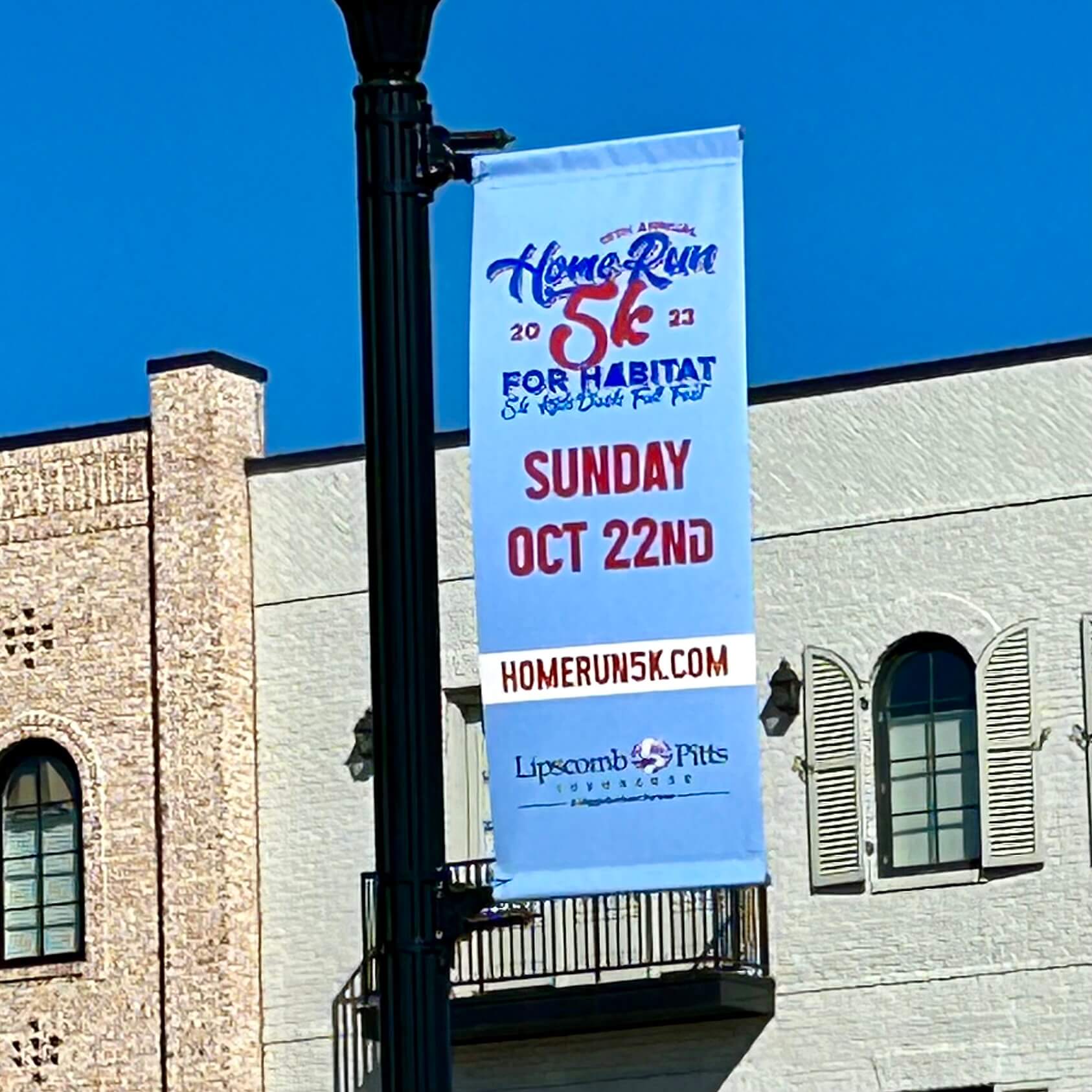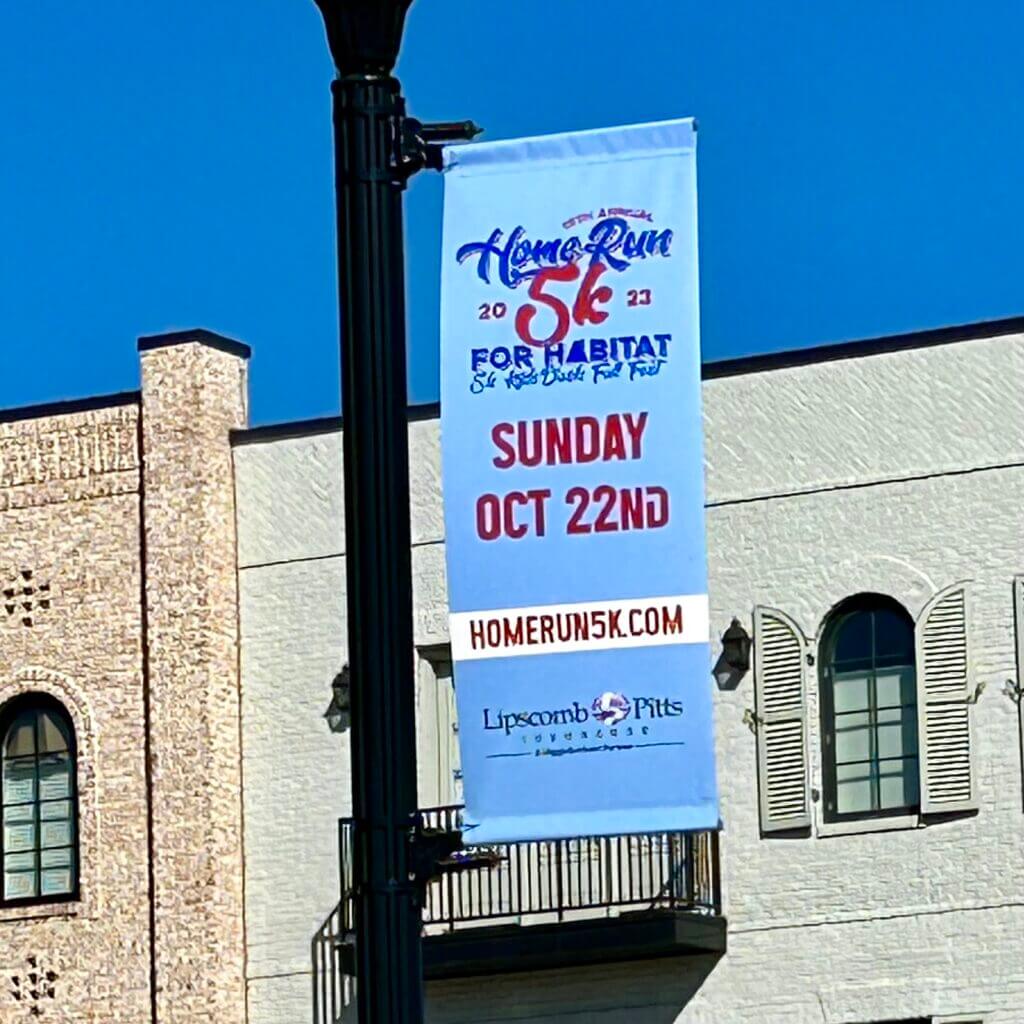 HomeRun for Habitat was actually conceived during the recession of 15 years ago, said volunteer and runner Donnie Chambliss, who helped start the race through his association with the Homebuilders Association of North Mississippi and the Northwest Mississippi Association of Realtors.
"The Homebuilders Association was looking for a way to give back to the community, to let the community know they were still building, that DeSoto County was a great place to build a home and raise a family," Chambliss related. "No one at the time was doing a running event in DeSoto County. It was an opportunity for us to create a new event to encourage families to be active, to promote the activity of the Homebuilders Association and to raise money for Habitat for Humanity, which was already doing a fundraising walk."
HomeRun becomes more than just a running race, as the Family Fall Fest will feature bounce houses, a rock climbing wall, a balloon artist, face painting, crafts, and other activities, including a mechanical bull for the first time.
Bubba Crowder with Fund the Nations, a runner, and another member of the organizing committee, says HomeRun for Habitat was easy for him to get involved with when he was first approached about it.
"As I looked at what this event does in the community and then also what it does for Habitat, one of the things that I appreciated about the event is, not only does it bring in money for Habitat for Humanity, but it actually brings awareness, as well," Crowder said. "It lets people know what they are doing, it lets people know how it is affecting the community, and it's just the kind of cause that, if anybody heard anything about it, I can't understand why you wouldn't want to be a part of it."
Schools get involved in a friendly competition to see who can raise the most money to win the Dave Bowden Memorial Trophy, a traveling award named for the former owner of local Zaxby's restaurants and a friend of Habitat for Humanity. Bowden passed away about 10 years ago.
"He was very impressed with one of the early homeowners," Ashcraft said. "They were the homeowners for our 2009 build that we built the Habitat house for. Dave was a man of second chances and he just felt like there were many people involved in the Habitat program that deserved a second chance and opportunity."
Among over 50 sponsors is Lipscomb and Pitts as the presenting sponsor for HomeRun for Habitat 5K. Getwell Church and Brown Missionary Baptist Church are putting together the Family Fall Fest.
Registration will begin at 2:30 p.m. and the race will start at 4 p.m. A Kids Dash will follow about 5 p.m. that afternoon.
Complete details, including registration links, are found on the HomeRun for Habitat 5K website.
The map of the race course is shown here and an interactive map may be found at this website.