DeSoto County Democrats unveil new identity
Photo: Local Democratic leaders stand next to the new logo representing the DeSoto County Democratic Party Executive Committee. (Courtesy photo)
DeSoto County Democrats have unveiled a new brand identity as the party continues its push toward the August primary and November general elections.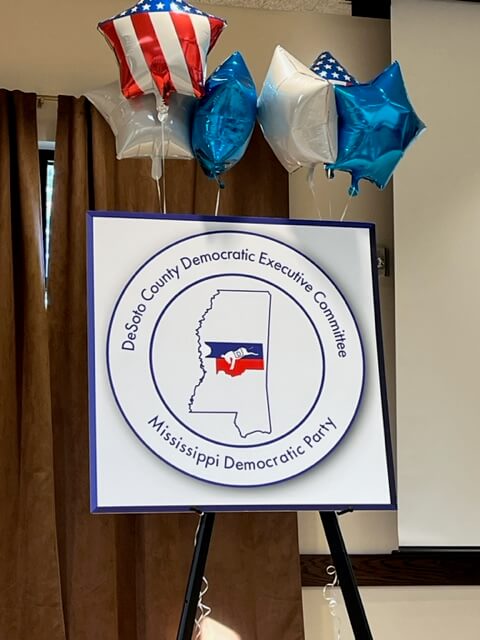 The new logo was unveiled Friday evening, June 23 during an event at the M.R. Davis Public Library in Southaven that included comments from Democratic candidates about their respective campaigns.
Dr. Deborah Williams, DeSoto County Democratic Executive Committee Chair, noted the response being received of the party vision for DeSoto County has been good.
"We are so excited about the response that we are getting from the community in support of our vision," Williams said. "There is a lot of enthusiasm and momentum. Our new leadership team is focused and committed to furthering our vision of promoting equity and inclusion."
Williams described the event as high energy and motivating, adding Democratic candidates discussed their reasons for running for office, expressing their desire for what they said was a more inclusive government in DeSoto County.
Elected officials State Rep. Hester Jackson McCray (D-Horn Lake), Walls Alderman Leslie Burl McLemore, and candidates Gail Lyons (House 7), William Egner (Supervisor 3), and James Woodard (Justice Court Judge 4) were among those on hand.