County board opens year with new officers
The DeSoto County Board of Supervisors Monday opened the new year with its first meeting for 2021 and a passing of the gavel to a new board president.
District 2 Supervisor Mark Gardner was named the board president for the coming year and District 5 Supervisor Michael Lee will be the board vice president during the 2021 year.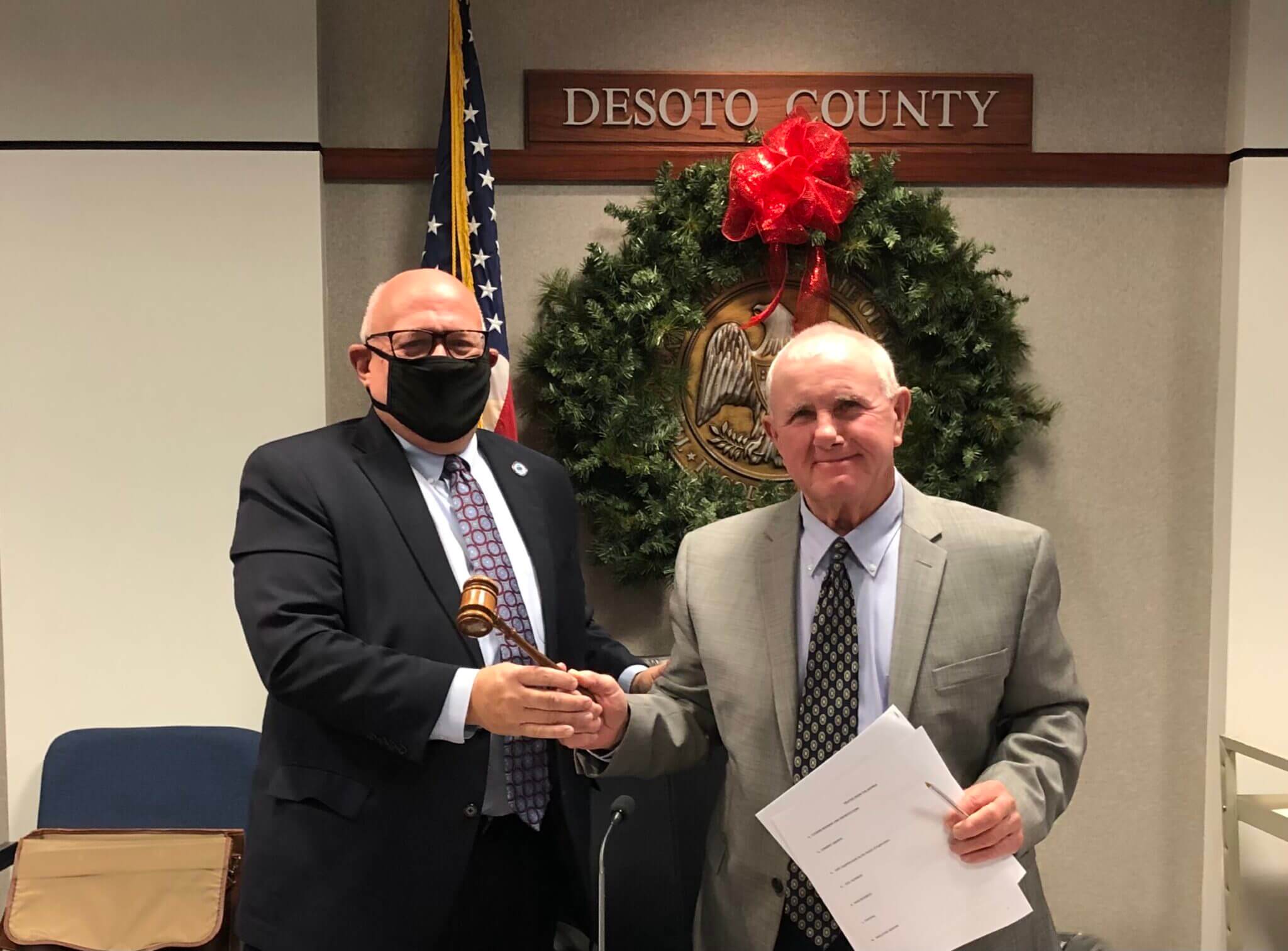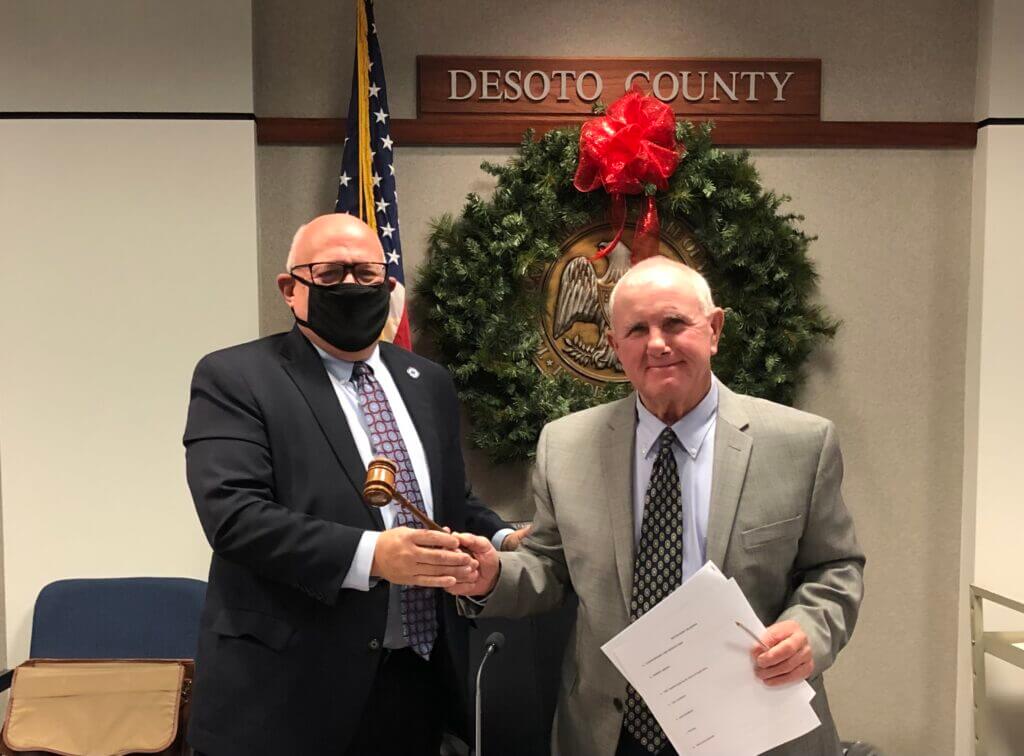 District 1 Supervisor Jessie Medlin passed the gavel to Gardner after his selection to the position.
Medlin is the longest serving supervisor on the board, having been first elected in 1992. Gardner was first elected in 2011. Lee was appointed to the board in 2014 on the death of his brother Harvey, who was serving on the Board of Supervisors at the time.
The President of the DeSoto County Board of Supervisors presides at board meetings and signs documents in the name of the county. The Vice President will preside at meetings when the president is absent.
The early part of the morning meeting also included an announcement by Justice Court Judge Ken Adams that he would be resigning from his position to seek political office. Adams said he has filed to run for Mayor of Olive Branch in the coming municipal elections this year.
"This morning I went to City Hall," Adams said. "I think I was the first one there and I filed to run for the Mayor of Olive Branch. I'd like to extend my thanks to the citizens of Olive Branch and DeSoto County for allowing me to serve as Justice Court judge the past 25 years."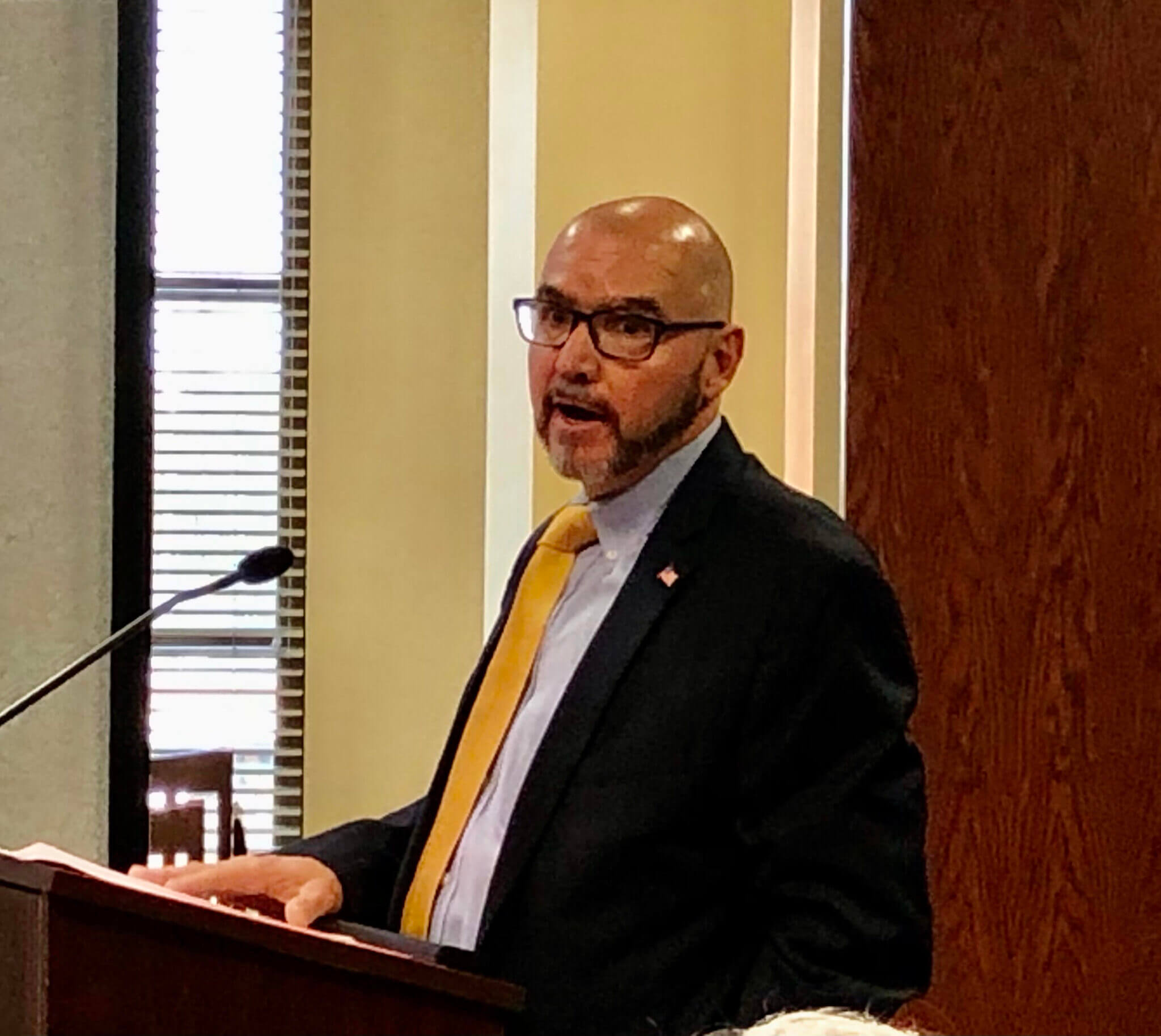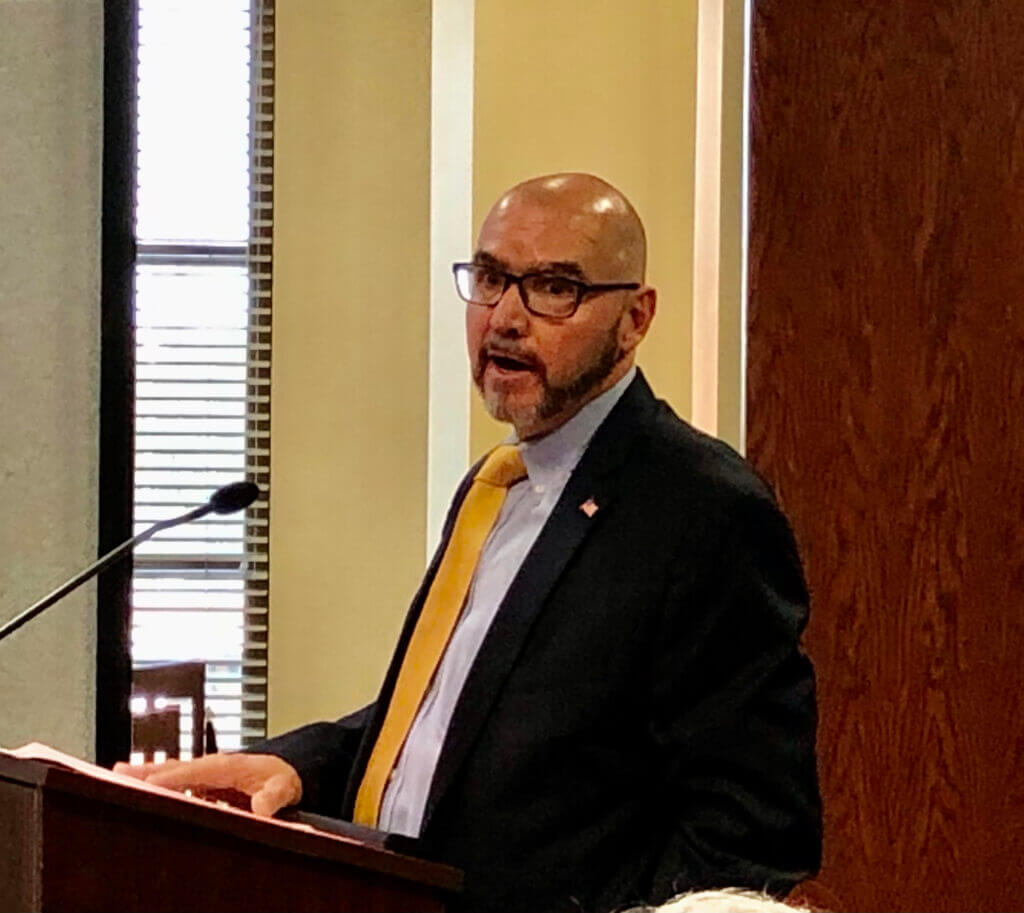 Board members thanked Adams for his service to the county, said they were sad to see him go and said they were glad he was going to continue in public service.
In his role as Justice Court Judge, Adams had jurisdiction over small claims civil cases involving amounts of $3,500 or less, misdemeanor criminal cases, and any traffic offense that occurs outside a municipality.
Justice Court judges may conduct bond hearings and preliminary hearings in felony criminal cases and may issue search warrants.