UPDATE: Meridian officer shooting suspect captured, arrested
Friday, June 10, 12 noon UPDATE: Police report Dante Marquez Bender was captured about 10:30 a.m. in Ackerman after an extensive manhunt. Bender is accused of shooting Meridian police officer Kennis Croom and Bender's fiancee, Brittany Jones.
At a news conference, Meridian police chief Deborah Young called the shooting "tragic and senseless," as reported by WTOK.com.
Friday, June 10, 6:45 a.m. UPDATE: The officer who was fatally shot Thursday in Meridian was identified as Officer Kennis Croom. An unidentified pregnant female victim was also shot and died in an incident that took place in the 2400 block of 51st Avenue in Meridian, according to media reports.
The search for the suspect, identified as Dante Marquez Bender, is continuing.
ORIGINAL POST:
The Mississippi Bureau of Investigation Thursday night issued what it calls a "Blue Alert" in the search for a man being sought in the death of a Meridian police officer.
The following was posted on social media about the search for Dante Marquez Bender: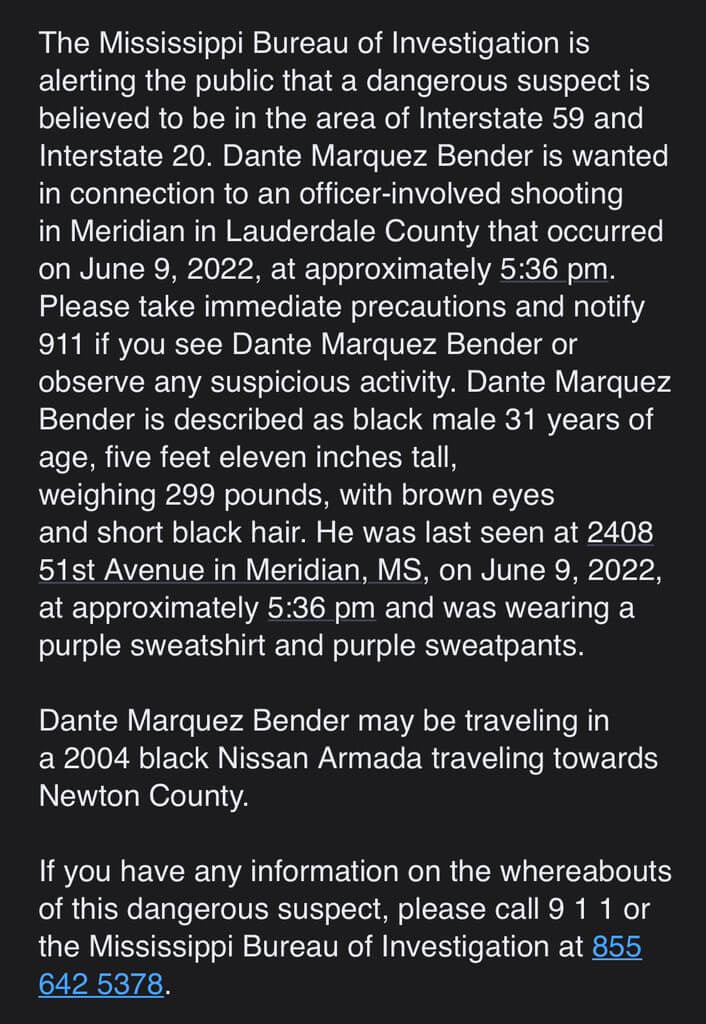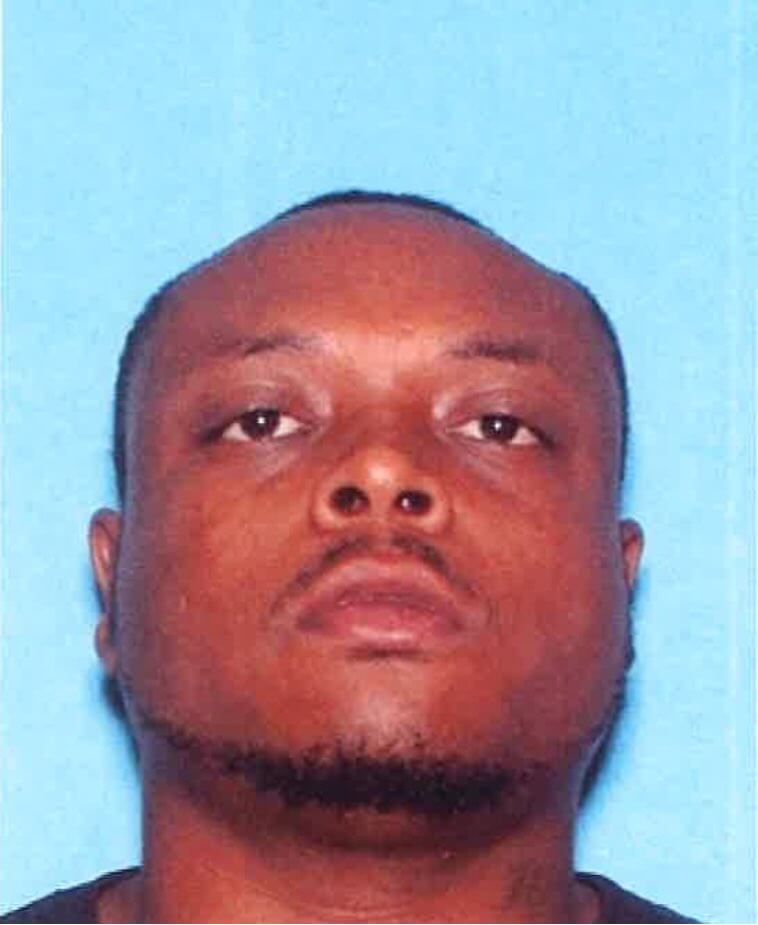 The officer was not immediately identified and reaction to the officer-involved shooting was swift from the law enforcement community.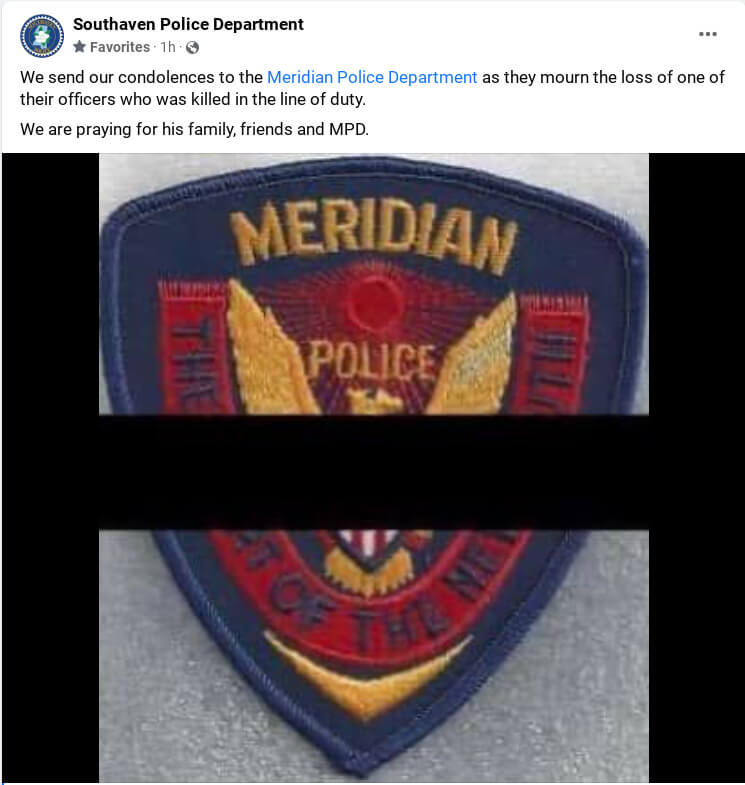 Bender is said to be driving a black Nissan Armada with personalized license plate tag IMANI. If seen you are asked to call 911 or 1-855-642-5378.