Former Meridian police officer guilty of conspiracy
State Auditor Shad White announced former Meridian Police Officer Tenesia Evans, who is guilty of Conspiracy to Defraud the Government, has been sentenced. Evans was indicted in January 2021 and pleaded guilty in October 2022.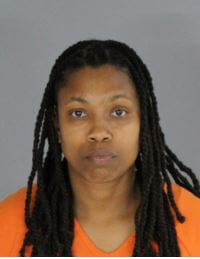 Evans previously pled guilty to falsifying her time sheets with the Meridian Police Department, claiming to be on duty. Evans also pled guilty to working as a School Resource Officer (SRO) and as a Meridian Police Officer at the same time from August 2016 to August 2018. Evans was served with a $17,278.38 demand letter at the time of her arrest.
"Thank you to the US Attorney's Office for their dedicated work to bring this case to a close," said Auditor White. "No matter the amount, my office will continue to work with prosecutors to hold those who steal your tax dollars accountable."
The felony conviction was prosecuted by the US Attorney's Office of the Southern District. Judge Carlton Reeves of the US District Court sentenced Evans to time previously served, and three years of probation.
A $50,000 insurance policy covers Evans's employment as a Meridian Police Officer. The insurance is designed to protect taxpayers from employee dishonesty. Evans will remain liable for the full amount of the demand in addition to criminal proceedings.
Suspected fraud can be reported to the Auditor's office online at any time by clicking the red button at www.osa.ms.gov or calling 1-(800)-321-1275 during normal business hours.