Tuesday sports: Lady Gators sweep Saltillo
Photo: Kiersten McGarrity of Lake Cormorant is set to fire a kill attempt in Tuesday's victory over Saltillo. (Bob Bakken/desotocountynews.com)
Lake Cormorant posted a convincing three-set victory over Saltillo Tuesday night at "The Swamp," 25-12, 25-9, 25-13.
After take a 1-0 set lead, the Lady Gators continued to pressure the Tigers, roaring out to a 7-1 lead in the second set, a lead that grew to 15-4 and 20-6 before the final 25-9 set win.
The third set started closer with Saltillo recovering from an early deficit to forge a 7-7 tie and again knotted at 11-11. However, when the Lady Gators scored the next two points, Saltillo called a timeout.
Out of the timeout, Lake Cormorant took control, scoring 12 of the next 14 points for the set and match victory, 25-13.
"They played really well tonight," said Lake Cormorant coach Christina Morgan. "We're trying to finish strong right now and at the right time. Tonight was a total team effort and I'm really proud of my seniors."
Sofia Gonzalez led Lake Cormorant in kills with 10, Jania Rose led in aces with seven and in digs with 17, Adajah Morgan posted three blocks, and Dallas White had 22 assists.
Lake Cormorant hosts the DeSoto County volleyball tournament on Saturday. Round robin play begins at 8 a.m., followed by bracket play and the presentation of the all-county team, which will b about 2 p.m. Saturday afternoon.
Prep volleyball
Lake Cormorant 3, Saltillo 0 (25-12, 25-9, 25-13)
Collierville, Tenn. 3, Hernando 0 (25-13, 25-20, 25-19)
For Hernando, Adalyn Callahan had six kills, Amberlee Holly served three aces, Mary Catherine Couch recorded 18 digs, and Jaiden Moore made 12 assists.
Lewisburg 3, Olive Branch 0 (25-11, 25-10, 25-7)
For Lewisburg, 24 service aces as a team. Ella Grace Holloway 9 kills; Hallie Wright 8 kills, 2 blocks; Jayda Bradley 5 kills, 9 aces; Claire Smith 23 assists and Baylee Burchyett 10 assists led the team to .508 attack percentage.
Briarcrest Christian, Tenn. 3, DeSoto Central 0
Northpoint Christian 3, Center Hill 0
JUCO men's soccer
Hinds 2, Northwest 1
JUCO women's soccer
Northwest 9, Hinds 0
For Northwest, Evie Crawford scored 5 goals, most for Northwest since 2006.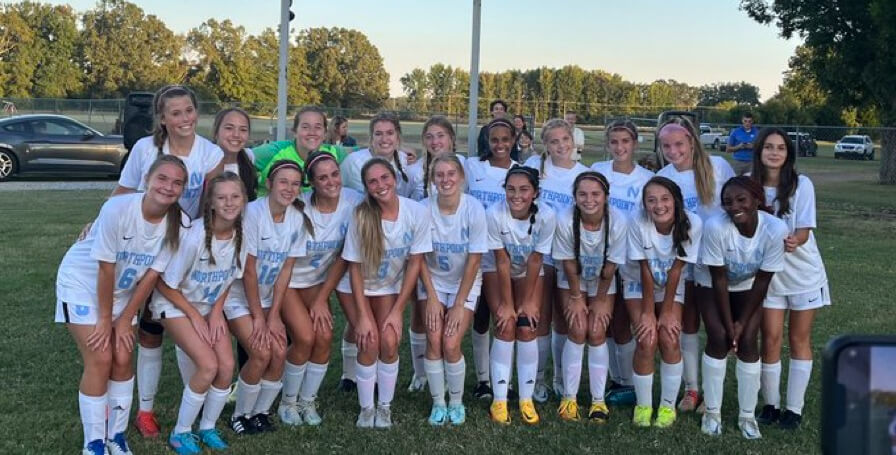 TSSAA girls' soccer playoffs
Northpoint Christian 7, Tipton-Rosemark 2
For Northpoint, goals by Hayden Moneymaker 5, Kelly Hunt 1, Clare Chambliss 1.