Lewisburg, Lady Gators sweep into state volleyball finals
Photo: Lewisburg's Ella Grace Holloway and Hallie Wright set a block against DeSoto Central in Monday's 7A North Half volleyball championship match at Lewisburg. (Bob Bakken/desotocountynews.com)
Note: Expect this story to be updated when statistics from both matches are made available.
The brooms were sweeping in DeSoto County high school volleyball Monday night as Lewisburg swept its way past DeSoto Central 3-0 to win the MHSAA 7A North Half championship, and Lake Cormorant took the 6A North Half title with a 3-0 sweep of Neshoba Central.
As a result, Lewisburg is set to take on South Half champ Brandon Thursday at 5 p.m., after Lake Cormorant meets Hancock in the 6A championship match at 3 p.m. Thursday. This year's state finals are being played at the Gillom Center on the Ole Miss campus in Oxford.
Lewisburg defeated DeSoto Central for the fourth time this season, including the county tournament championship game. Scores of the match were 25-14, 25-15, 25-22.
Meanwhile, Lake Cormorant disposed of Neshoba Central on the Lady Gators' home court 25-9, 25-18, 25-12.
A full house at the Coach Tip Memorial Gymnasium saw Lewisburg just out to a 7-3 lead in the first set and a 9-4 advantage after a kill from Jayda Bradley. DeSoto Central called a timeout after the Lady Patriots won the next point for a 10-4 lead. Another Bradley kill grew the lead to 12-5 and at 18-8, the Lady Jags called their final timeout.
An Ella Grace Holloway kill made the score 22-11 Lewisburg and when a DeSoto Central volley went out of bounds, the Lady Patriots had won the set.
A six-point service run broke the second set open for the Lady Patriots, which took an 11-5 lead before a long serve ended the run. Another four-point service run staked Lewisburg to a 15-7 lead and DeSoto Central took their second timeout of the set. A couple of service aces by Holloway brought the lead to 20-11, followed by a Hallie Wright kill for another Lewisburg point. A DeSoto Central volley that went out of bounds ended the set at 25-15.
The Lady Jags took a 5-3 lead in the third set on a point off a Lewisburg block but the Lady Patriots scored the next four points for a 7-5 lead. DeSoto Central tied the set again at 8-8 after an ace by Shelbi Smith but Lewisburg won six of the next seven points for a 14-9 lead. They would not lose the lead the remainder of the set, although DeSoto Central got within 19-17 after a Lady Patriot net violation. Lewisburg would win the set and the North Half championship on this point:
"We set this goal back in March when I encouraged our seniors that we could do it," said coach Amy Hendrichovsky. "I think as we got through the season they started to believe that they really could do it. They played incredible tonight, just going out and attacking."
Hendrichovsky said Brandon is a team Lewisburg has played before, just very early in the season.
"We played them the first weekend of the year, so I'm sure both of us are very different moving forward right now, so we'll see what we can put together and have fun," Hendrichovsky said. 
For the match, Holloway had 14 kills, seven digs, two aces and two blocks. Jayda Bradley had 10 kills, eight digs and served four aces. Kennedy Inskeep had six kills, and had four digs. Claire Smith had 36 assists, served two aces, and had three digs. Allie Kate Hall had 21 digs.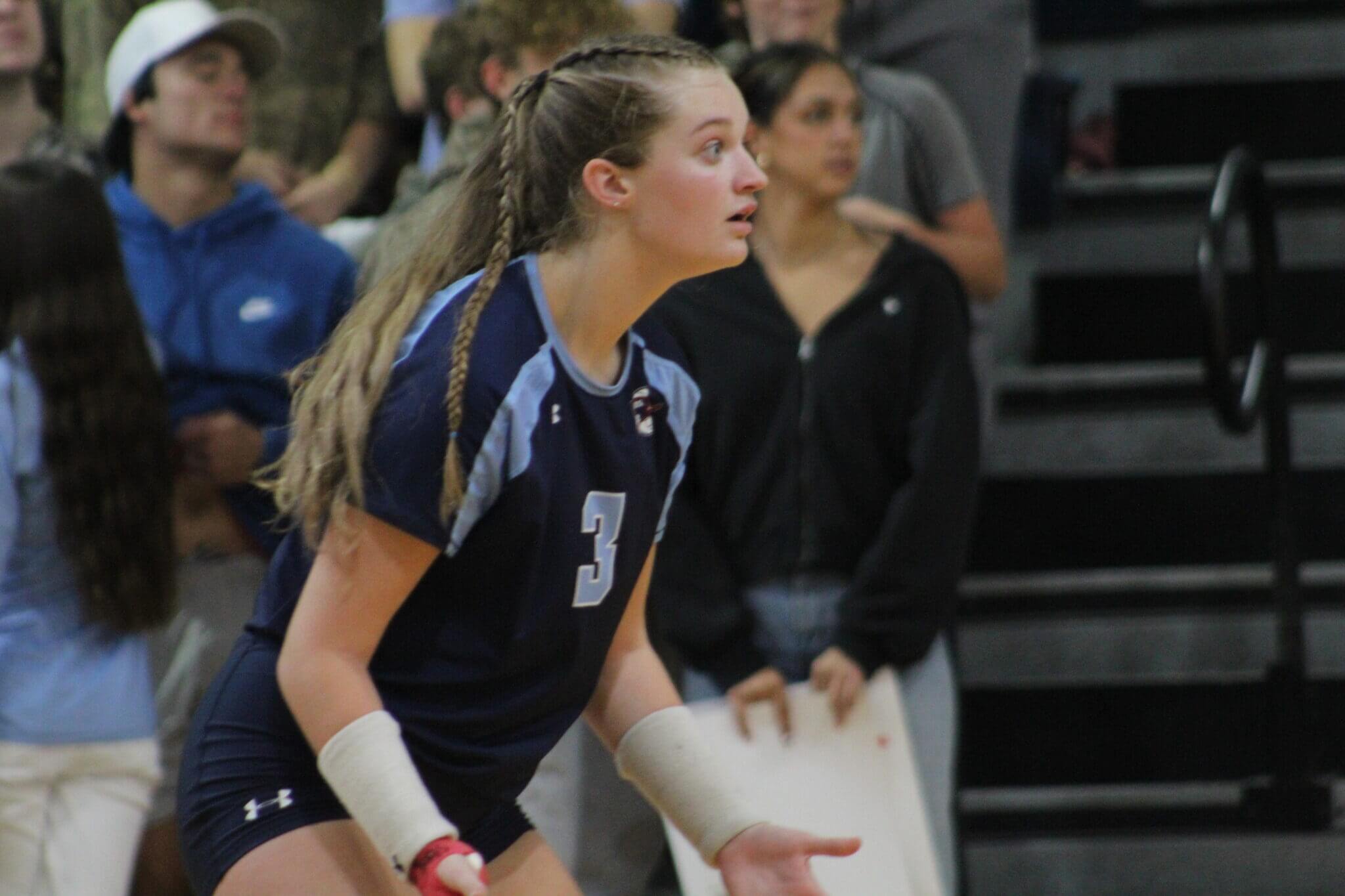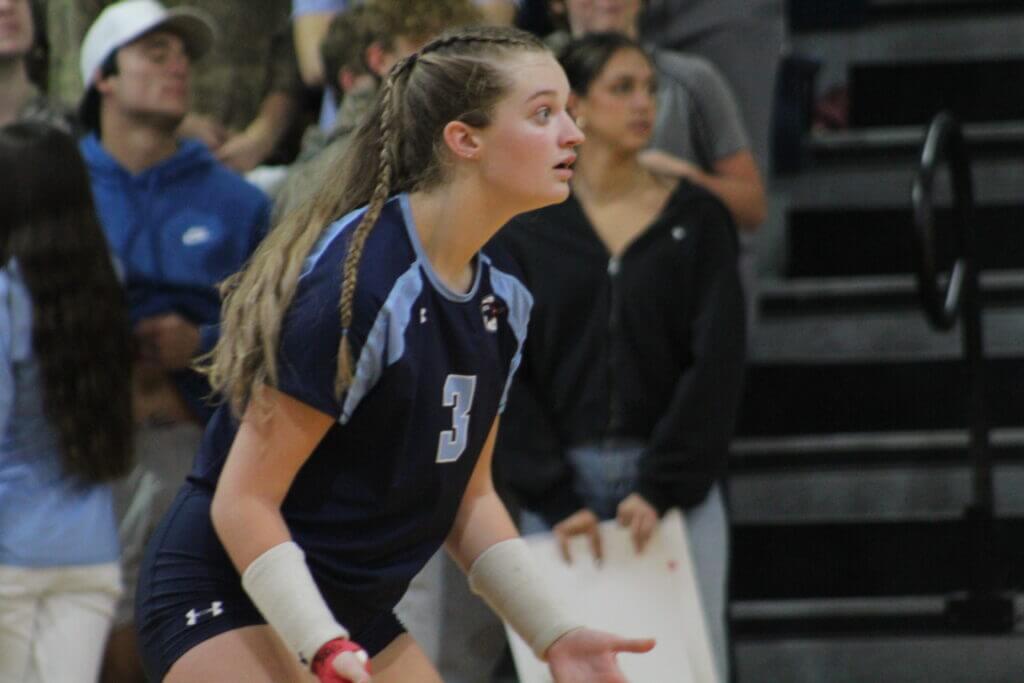 LAKE CORMORANT TO PLAY HANCOCK IN 6A: The Lake Cormorant opponent for the 6A championship Thursday will be Hancock, which needed five sets to eliminate George County in the South State finals. Scores of the match were 25-16, 19-25, 23-25, 25-19, and 15-12.  The Hancock-Lake Cormorant state title match will be played at 3 p.m. Thursday afternoon.