Lady Gators sweep their way into 5A North Half finals
Photo: (From left) Lake Cormorant's Lundyn Wilson and Ariana Woods set a block against Neshoba Central in Thursday's three-set Lady Gator victory. (Bob Bakken/desotocountynews.com)
Hernando is ousted by Germantown in 6A playoffs
Lake Cormorant swept their way into the 5A North Half championship match Thursday with a relatively easy three-set victory over Neshoba Central at Lake Cormorant. Set scores were 25-10, 25-19, 25-10.
With the victory, the Lady Gators move into a Monday match against Columbus New Hope to determine who represents the North Half in the state championship. New Hope defeated Oxford Lafayette 3-1 to reach the state semifinals.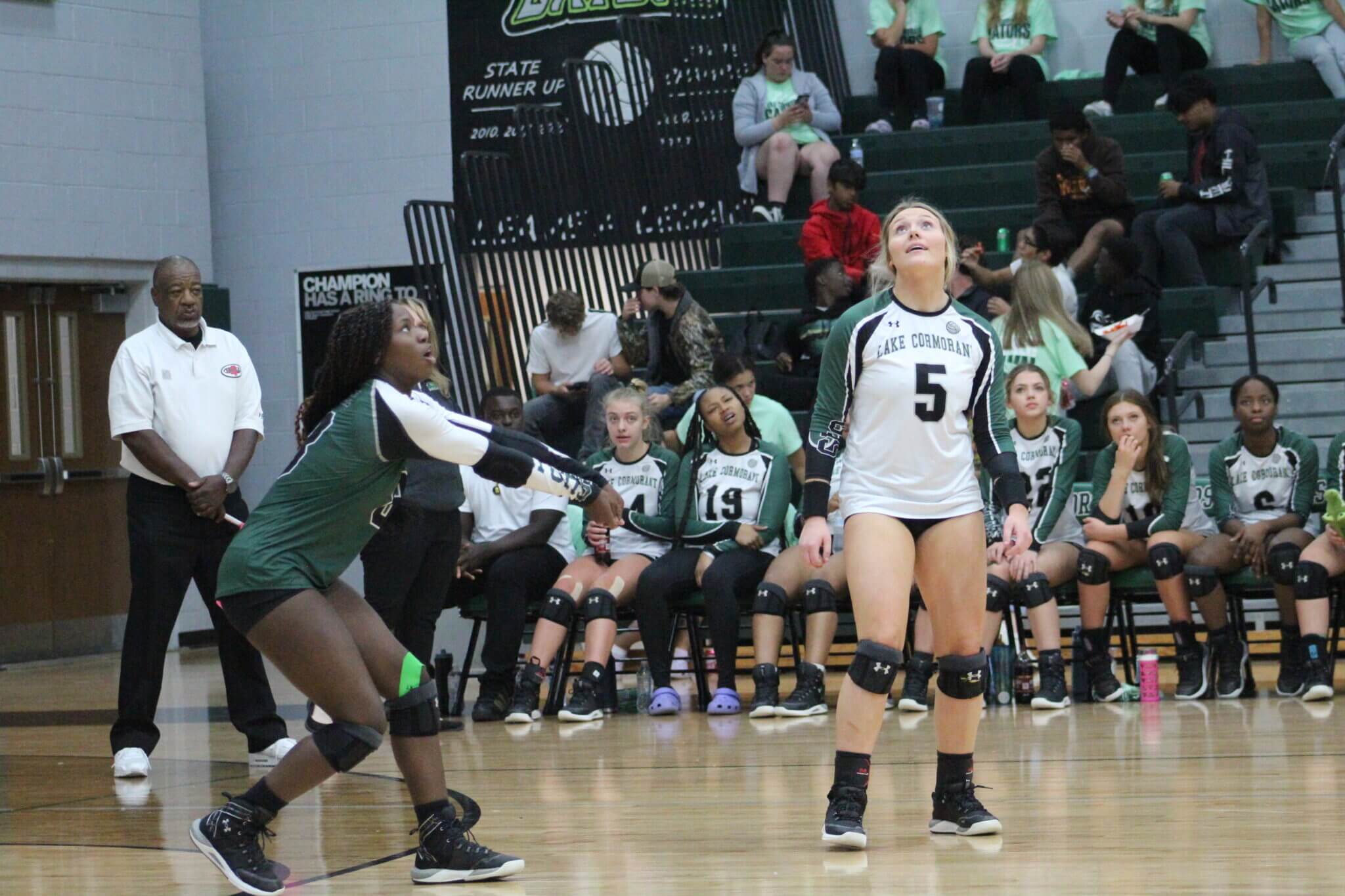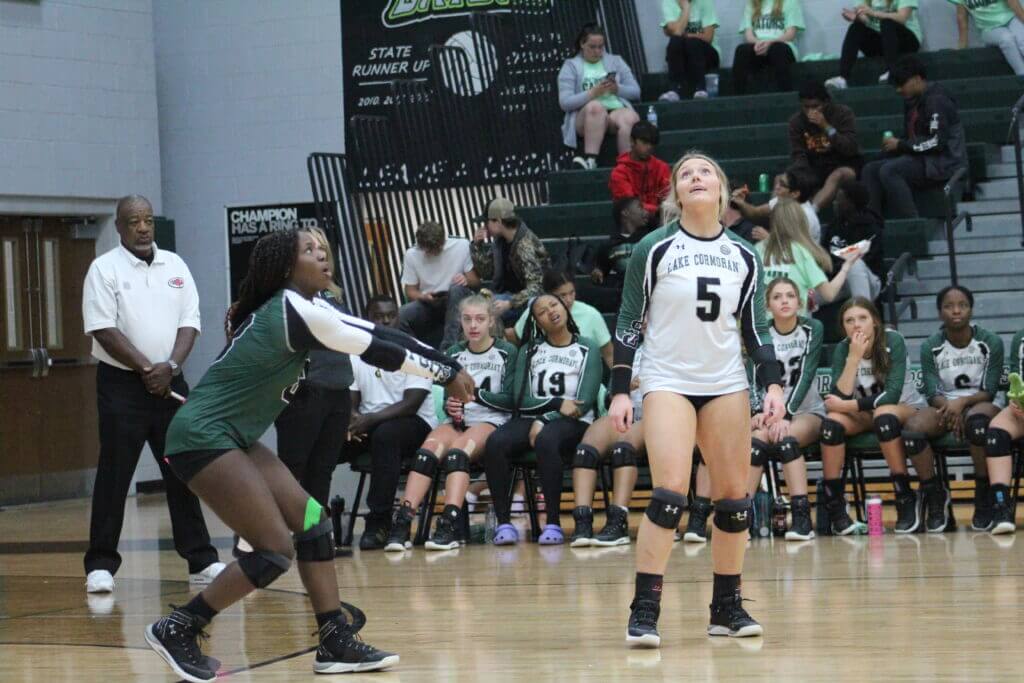 Outside of the Lady Rockets taking 1-0 leads in the second and third sets, Lake Cormorant never trailed in the match.
The Lady Gators took a 12-3 lead in the first set and ran off five more points for a 17-3 edge before Neshoba Central tallied a point again. A kill by Lundyn Wilson gave Lake Cormorant its biggest lead at 23-8 before winning the set 25-10.
Recovering from a 1-0 deficit in the second set, Lake Cormorant rallied to lead by five at 7-2 and kept the margin to 15-10. The Lady Gators then scored four of the next five points for a 19-11 advantage, but Neshoba Central posted a small rally before the Lady Gators put it away with a long serve by the Lady Rockets and a kill by Sofia Gonzalez to claim the set.
Lake Cormorant again rallied from a third set 1-0 deficit to score 18 of 21 points for an 18-3 lead. Another run of four of the next five bumped that lead to 22-4. Once again, Neshoba Central put on a late rally but Lake Cormorant won the set and the match with this play:
"The girls came out with a really good mindset tonight, they knew what they wanted to accomplish," said Lake Cormorant coach Christina Morgan. "I think they knew what was at stake, played hard and it showed."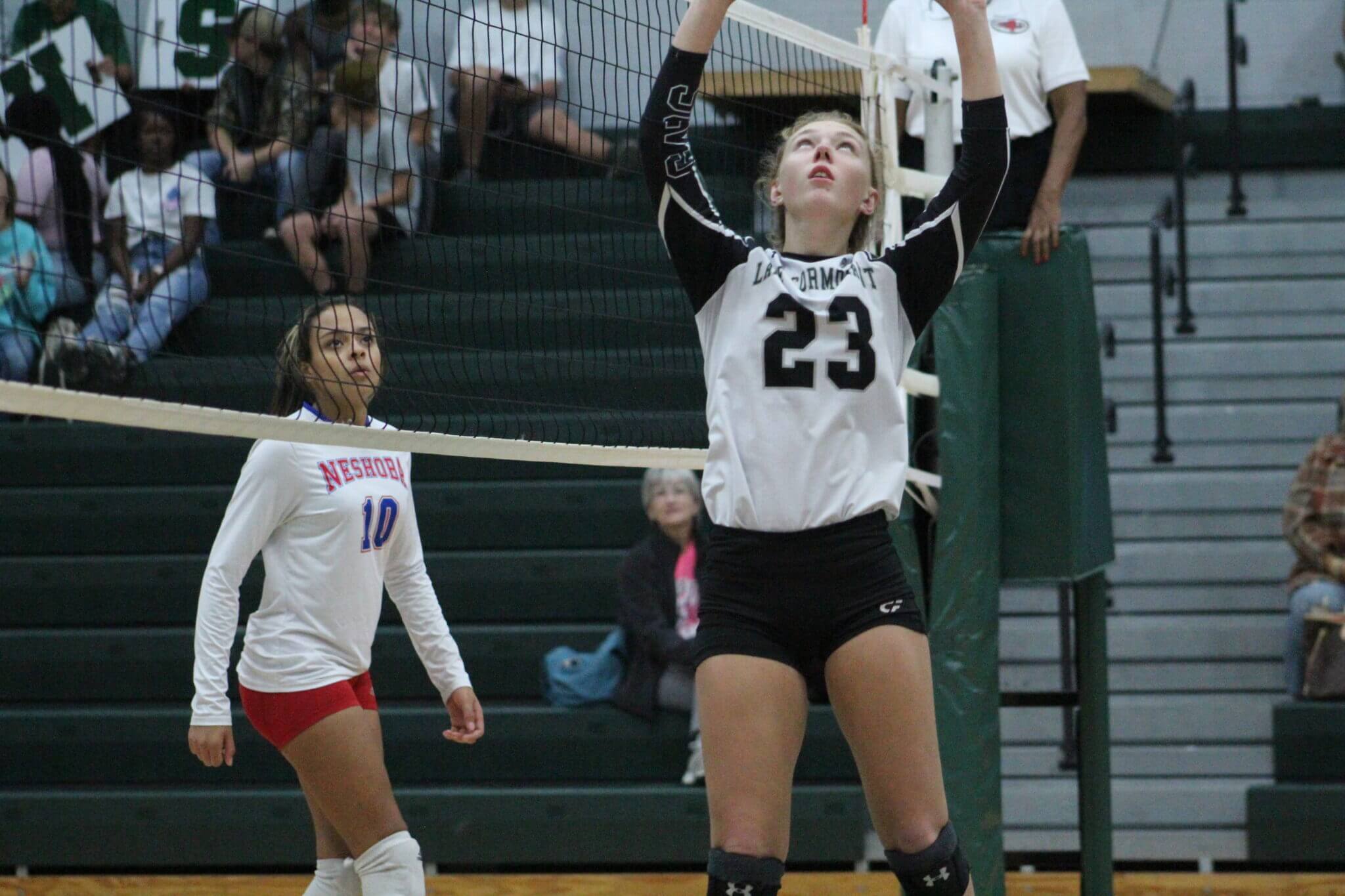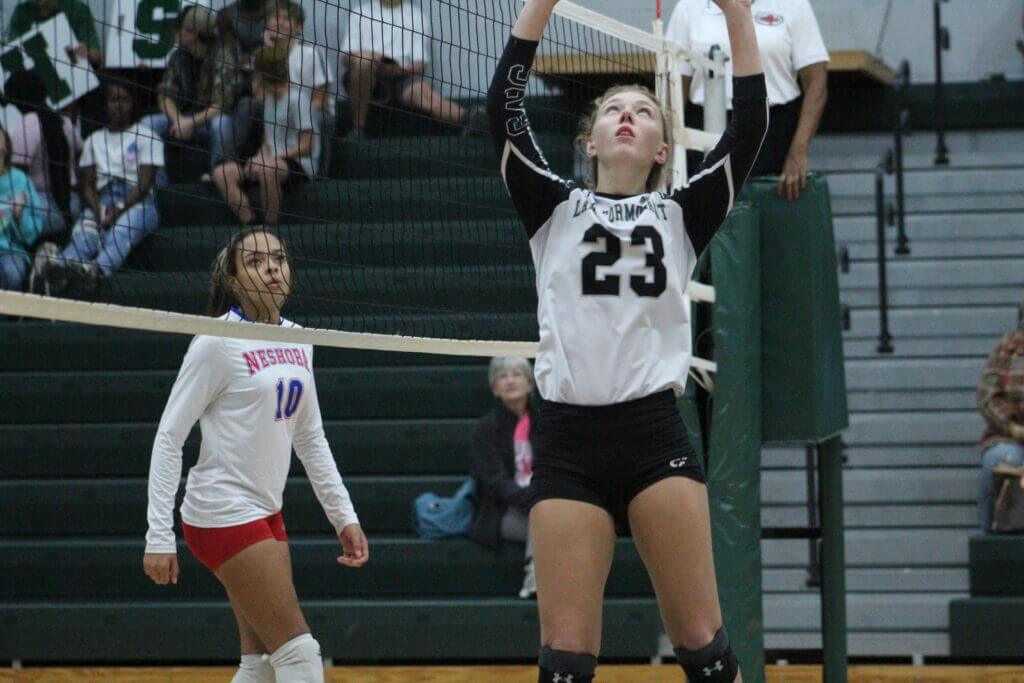 HERNANDO FALLS AT GERMANTOWN: Hernando, the last DeSoto County 6A school remaining in the volleyball playoffs, was eliminated by Germantown (Madison) in three sets Thursday evening.  Set scores were 25-11, 25-17, and 25-8. Germantown will play Madison Central for the 6A North Half.