Tournament update: Lady Trojans, Lady Quistors reach Final Fours
Photo: Northpoint Christian's Izzy Carlson tries to get free inside against a pair of Goodpasture Christian School defenders Friday night. (Bob Bakken/DeSoto County Sports)
Two DeSoto County girls basketball teams that have set the bar of excellence the past several years are heading back to their respective state semifinals.
Northpoint Christian has been among the state of Tennessee's best at the Division II-A level with back-to-back state titles in 2016 and 2017. The Lady Trojans were also runners up in 2008 and 2014.
South of the state line, Olive Branch last year won the state MHSAA 6A championship after winning the 5A title the year before and is annually among the state's best girls' basketball programs.
Friday night, both teams qualified for their respective state tournament semifinals, again raising the possibility that two schools from DeSoto County could win state championships in two different states the same year.
NORTHPOINT CHRISTIAN 39, GOODPASTURE CHRISTIAN 27
Northpoint's 39-27 TSSAA Division II-A sub-state victory over Goodpasture Christian Friday at Northpoint means the Lady Trojans will play Providence Christian Academy (Murfreesboro, Tenn.) Thursday afternoon, March 4 at Tennessee Tech in Cookeville, Tenn.
Providence Christian Academy advanced to the Final Four with Friday's 53-48 upset win over Lakeway Christian to move to 21-9 for the year.
The Webb School and University School of Jackson, Tenn. will make up the two other teams in the Division II-A semifinals.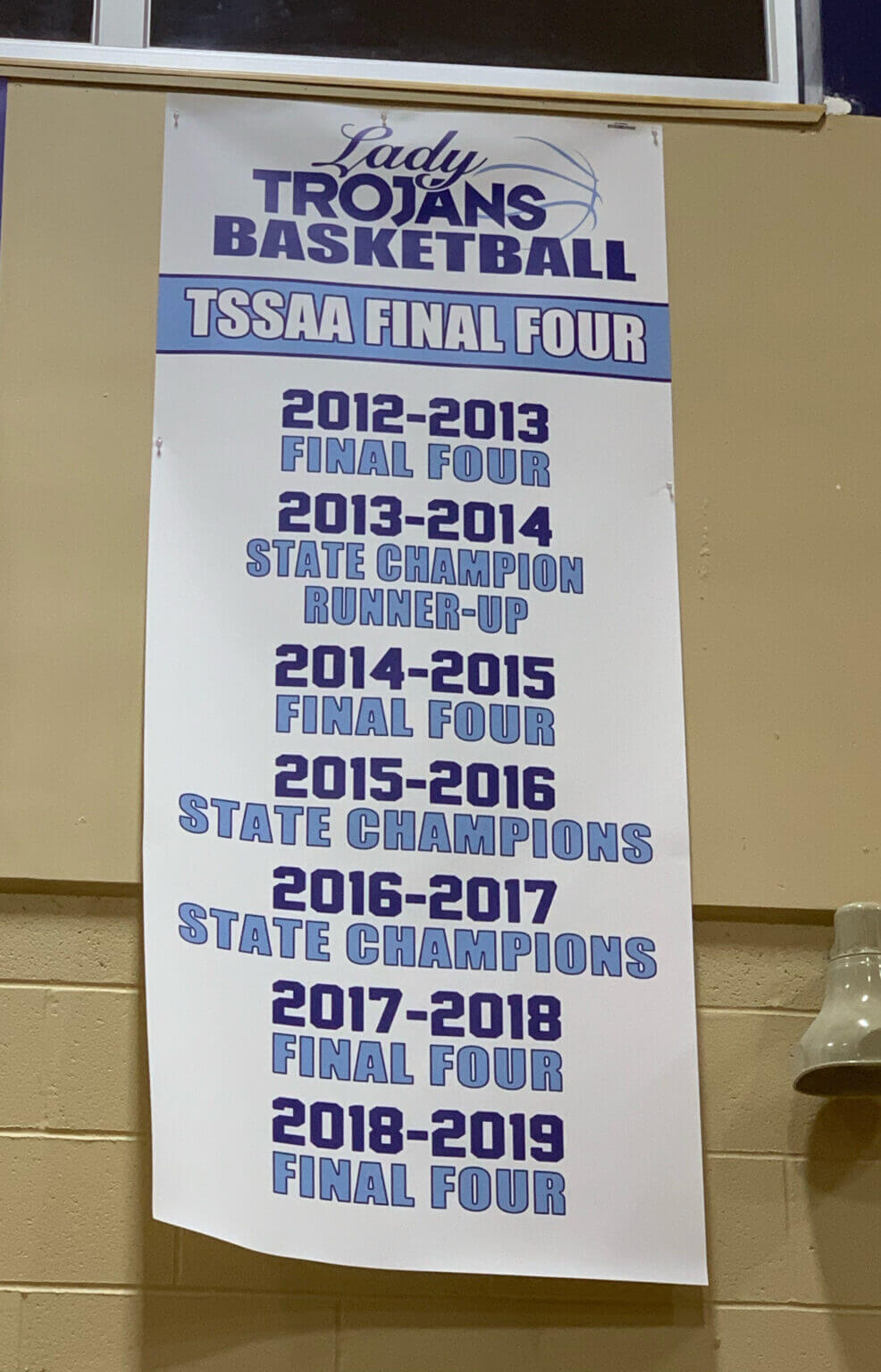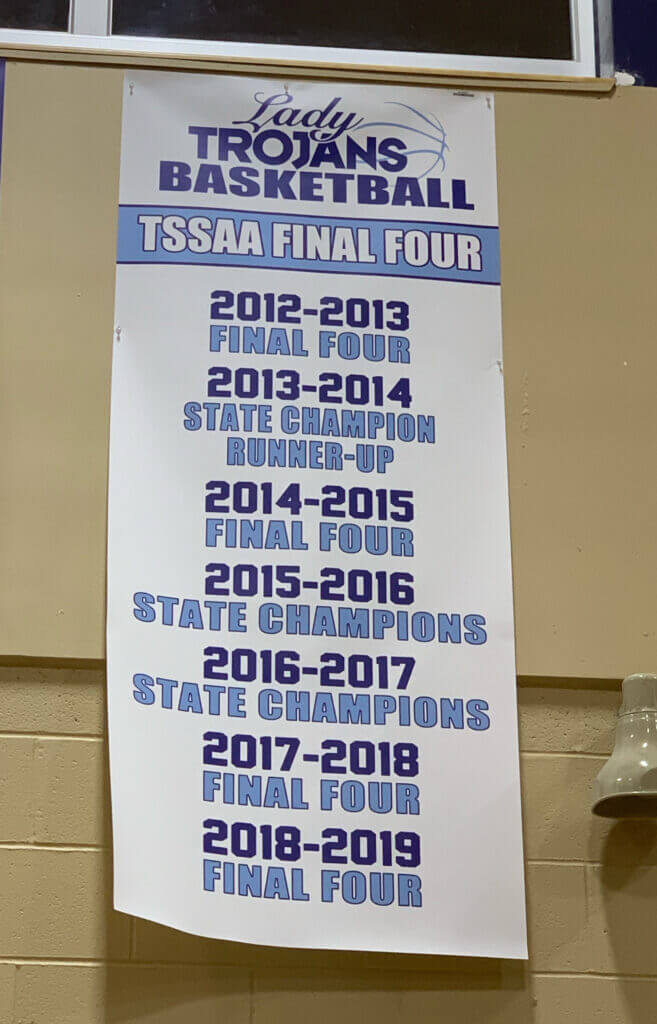 For Northpoint Christian, Friday's victory happened when the 20-4 Lady Trojans picked up their game in the second half and held the visiting Lady Cougars to the lowest number of points allowed in Northpoint's postseason.
"We came out in a combination defense and guarded the heck out of them," said Northpoint coach Barry Gray. "But it got the game so slow. So we decided in the second half to do what we do, forget about what they do and do what we do and we got to do what we do pretty well in the second half."
The first eight minutes of the game had Northpoint go out to a 9-5 lead, but Goodpasture held the Lady Trojans to just five points in the second quarter and took an 18-14 advantage into the locker room at intermission.
Hadleigh Wharton of Goodpasture led all scorers in the opening half with nine points, including a three-pointer. Northpoint was led in the first half by Bethany Wright and Bryley Faith Cherry with five points each.
But Goodpasture as a team could only muster nine points the remainder of the game, as Northpoint opened up their offense with 12 points in each of the final two quarters to punch their ticket to Cookeville, where the Division II-A state Final Four will be played.
Knowing the offense may be harder to come by in a larger college arena versus a high school gymnasium, Gray said he was pleased the defense has done as well as it has.
"I'm excited about going into Tennessee Tech's coliseum because that's going to make shooting harder," Gray said. "Defense travels. You always have a chance to win if you lock down on defense and that's what we've done."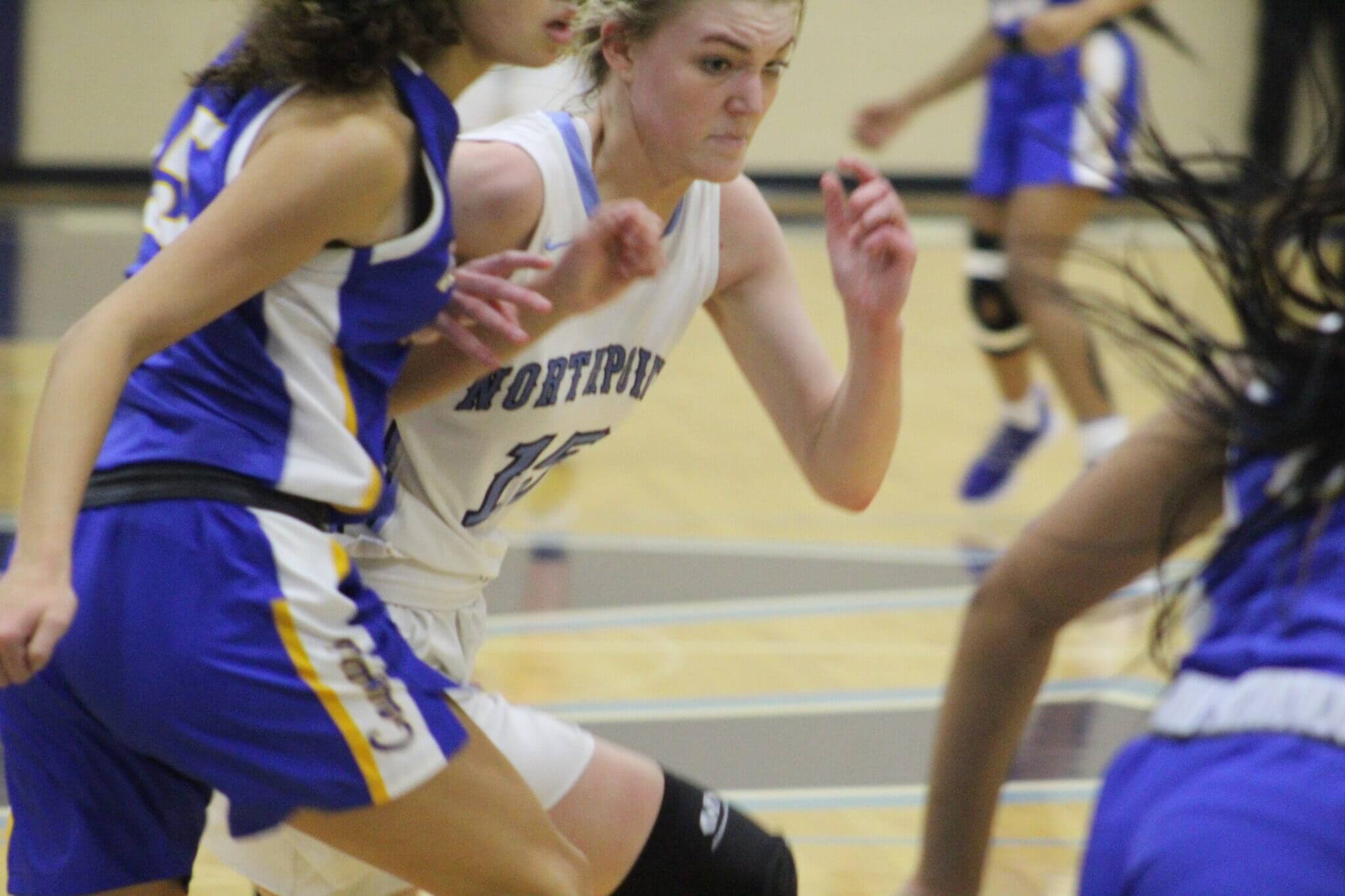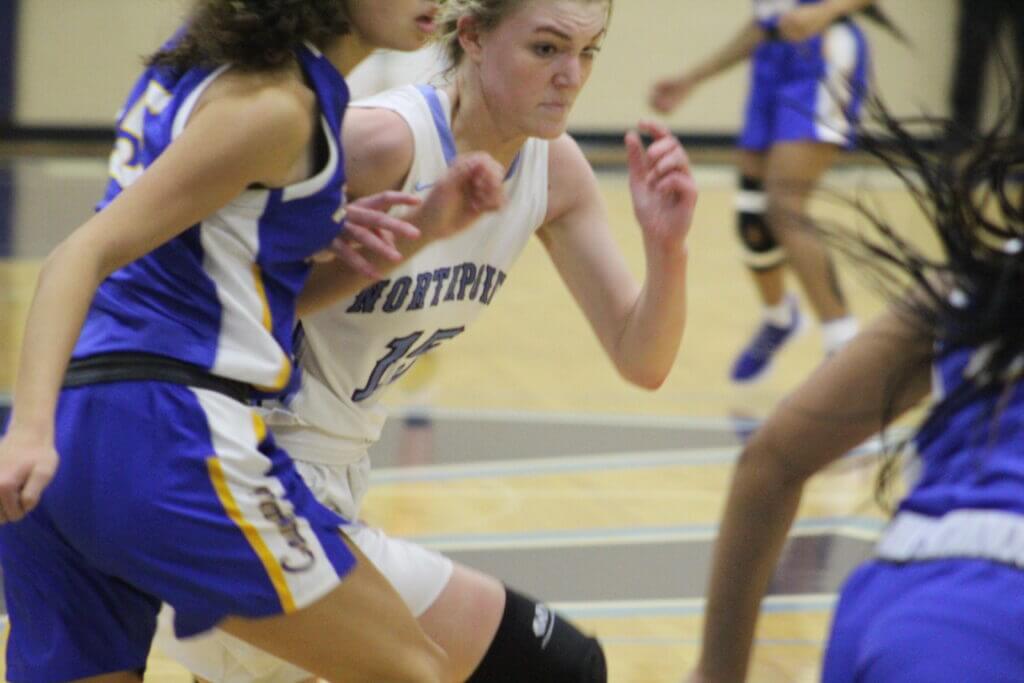 Wright finished with 18 points to lead all scorers, as Wharton was held to only a free throw in the second half to pace Goodpasture with 10 points.
Wright's offense was especially important since teammate Leah Jones, the Tennessee-Chattanooga signee who's been Northpoint's leading scorer, was again throttled off the scoreboard, finishing the night with just five points.
"They (Goodpasture) had a game plan to let her shoot," Gray said about Wright. "She kind of froze up in the first half, but she's our best shooter and, oh man, did she deliver at the right time."
The trip to Tennessee Tech for Barry and wife Lindy Gray, who with Ryan Richardson make up the Northpoint coaching staff, will mean the Grays will be greeted by a friendly face in Tech head women's basketball coach Kim Rosamond, who played under Gray in high school at Winston Academy in Louisville, Mississippi.
OLIVE BRANCH 78, MADISON CENTRAL 58
Friday's 78-58 MHSAA 6A state quarterfinal victory by Olive Branch over Madison Central puts the Lady Quistors still in the hunt of a third-straight state championship between 5A and 6A when they meet Meridian in the state semifinals Wednesday, March 3, at 4 p.m. inside Mississippi Coliseum, aka The Big House.
Four Olive Branch players powered the offense in the 20-point victory, led by Addison Howell with 19 points. Trinity Pleas scored 16 points, Rhema Pegues added 15 and Amya Black finished with 14, including a trio of three-pointers.
Jamyiyah Cotton led Madison Central with 18 points, but was held to just six points in the second half. Jacelyn Russ scored 12 points and Kennedy Ranson finished with 10.
Olive Branch broke the game open with 27 points in the second quarter and 24 coming out of the locker room in the third quarter.
Unfortunately, the contest reportedly ended with less than a minute left when a fan went on the court and had to be escorted out of the gymnasium, according to a tweet from a Madison Central fan retweeted by the Madison Central team.
Aaliyah Mosley is Madison Central's number 3 who was apparently the target of the fan harassment.
Olive Branch will play a Meridian team that ousted Gulfport in the state quarterfinals Friday night 59-37.
Find all of the post-season scores from DeSoto County high schools HERE.