Tiger soccer trio to play in college
Photo: From left, Hernando soccer players Ethan Barnes, Jacob Little and Jackson Morris sign letters of intent for college programs Wednesday morning at the high school. (Bob Bakken/DeSoto County Sports)
Three members of the Hernando High School boys' soccer team Wednesday signed scholarship offers to play college soccer next season.
Of the three, goalkeeper Jacob Little is going the four-year college route, as he signed to play at Delta State University.
The others, Ethan Barnes and Jackson Morris, have committed to play soccer at Northwest Mississippi Community College.
Morris has helped shore up the back line of defense ahead of the goalkeeper for the past several years.
"Jackson does a phenomenal job being where he needs to be at all times," said Hernando boys' soccer coach Logan Clark. "His soccer IQ is phenomenal when it comes to making the plays that need to be played."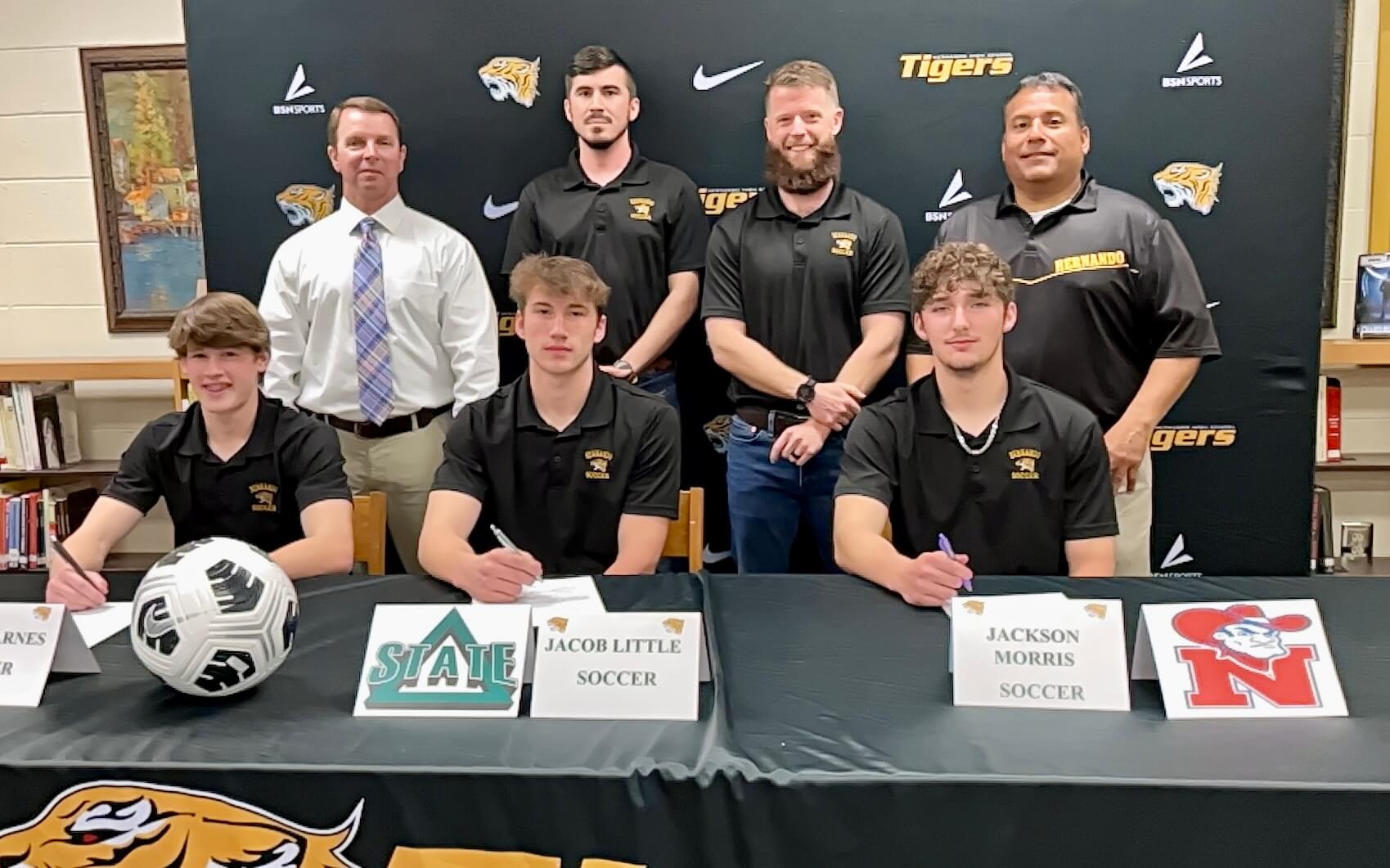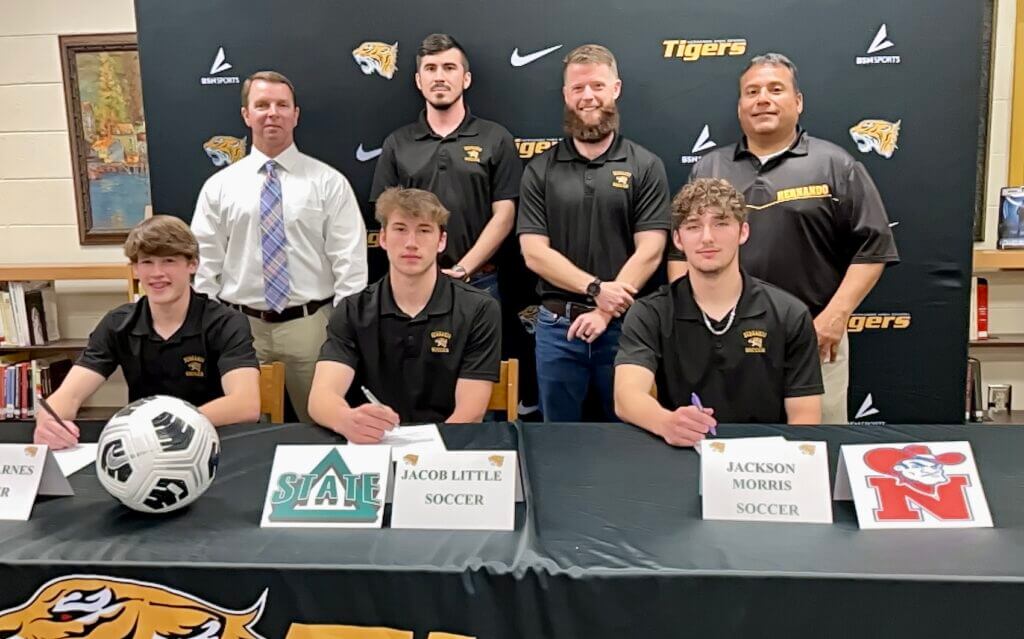 Clark called Little "an extremely athletic keeper."
"Jacob has saved us multiple occasions from either a penalty shootout or even just a close matchup," Clark said. "We saw several instances where he was making double, triple saves. I think he's going to elevate his game to where it needs to be at Delta State."
The Hernando coach described Barnes as one of the most energetic players he had on this season's roster.
"Ethan has a huge motor, he's able to go for days," Clark said about his striker. "He was our offensive player of the year with 10-plus goals in the month of January. I have hopes that he will be a huge offensive weapon immediately at Northwest."
Clark had further comments about his latest college commitments Wednesday morning as they signed their letters of intent.