Quistors play for title after semi final victory
Photo: Olive Branch's Zahir Gutierrez drives on his Biloxi defender in the second half of Wednesday's game in Jackson. (Credit Cathy Pollock/Mississippi Sports)
Olive Branch…Biloxi. DeSoto County…Harrison County. Gulf Coast…Beale Street, or at least pretty close.
The two schools are as far apart as you can conceive them to be in Mississippi, being on opposite ends of the state. But on the basketball floor they were both pretty close. Similar records with Olive Branch's Conquistadors coming into Wednesday's MHSAA 6A state boys' basketball semifinals in Jackson with a 27-4 record and Biloxi at 28-3.
Biloxi showed it doesn't mind being in close, tight basketball games, when it ousted Petal 84-77 in four overtimes last week to punch their ticket to the Big House, aka Mississippi Coliseum.
When Wednesday's semi-final game was finished, only three points separated the two teams in Olive Branch's 61-58 victory.
The win propelled the Quistors into the state championship game Saturday evening at 7 p.m., when they will face Clinton, which rallied with an 18-3 run late in the contest for a 62-59 win over Brandon.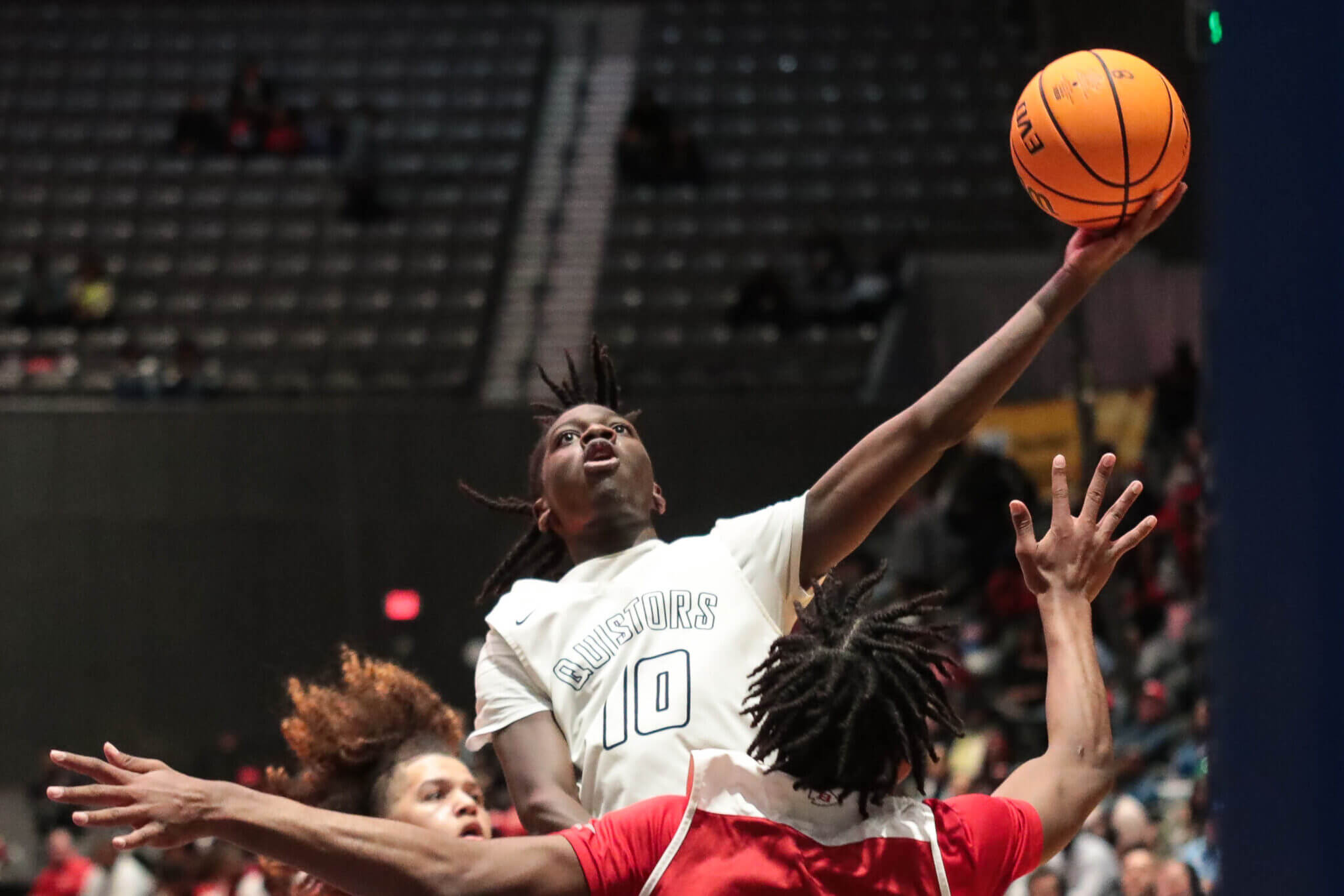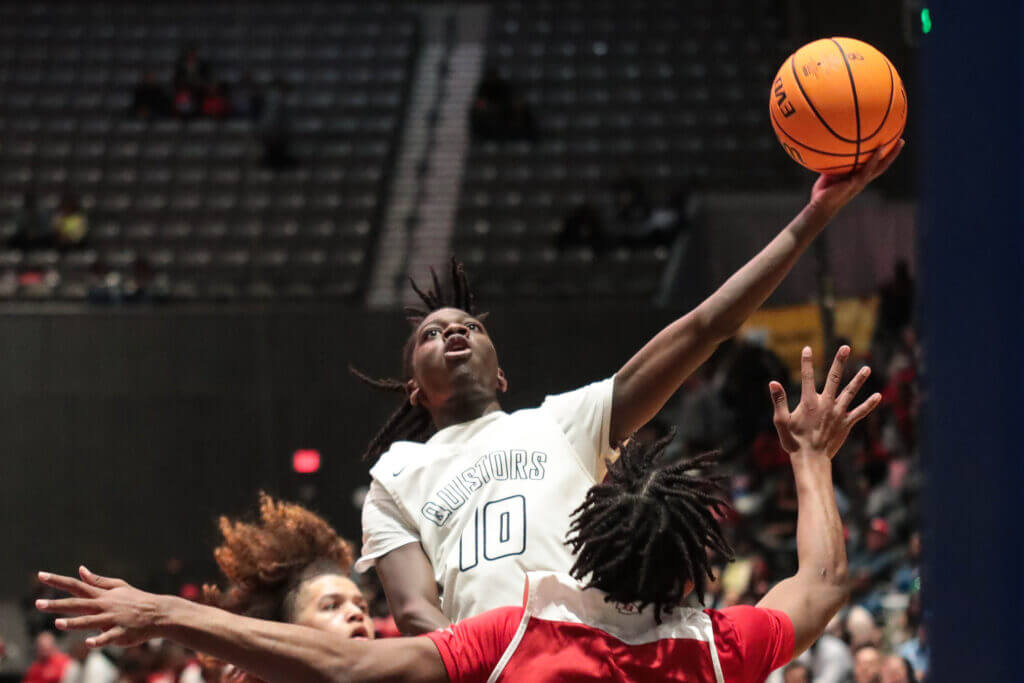 Jaylyn Tyler led the way for the 28-4 Quistors with 18 points Wednesday night before he fouled out. Terry Joyner posted a double-double with 12 points and 12 rebounds, and Darren Davis also scored 12 in the win.
Olive Branch coach Eric Rombaugh said he was most concerned about Biloxi's Duran Parish, who led all scorers with 27 points. However, only Blake Hart joined Parish in scoring double figures with 15 points. The pair accounted for 42 of the Indians' 58 points in the contest.
Parish was 11-for-30 from the floor, 1-for-8 from three-point range, and 4-for-5 from the free throw line.
"We didn't do a very good job on 12 (Parish)," Rombaugh said. "I don't think we ever stopped him, we just slowed him down towards the end. We were able to get a couple of stops and handle their pressure."
Rombaugh credited Caleb Hunt for putting pressure on Parish to slow him down, as Rombaugh said, late in the game.
The Quistors started slow and trailed 16-13 after one quarter and in a closely played second quarter cut the margin to one at 27-25 at halftime, after the Indians had as large as a nine-point lead at one time in the quarter.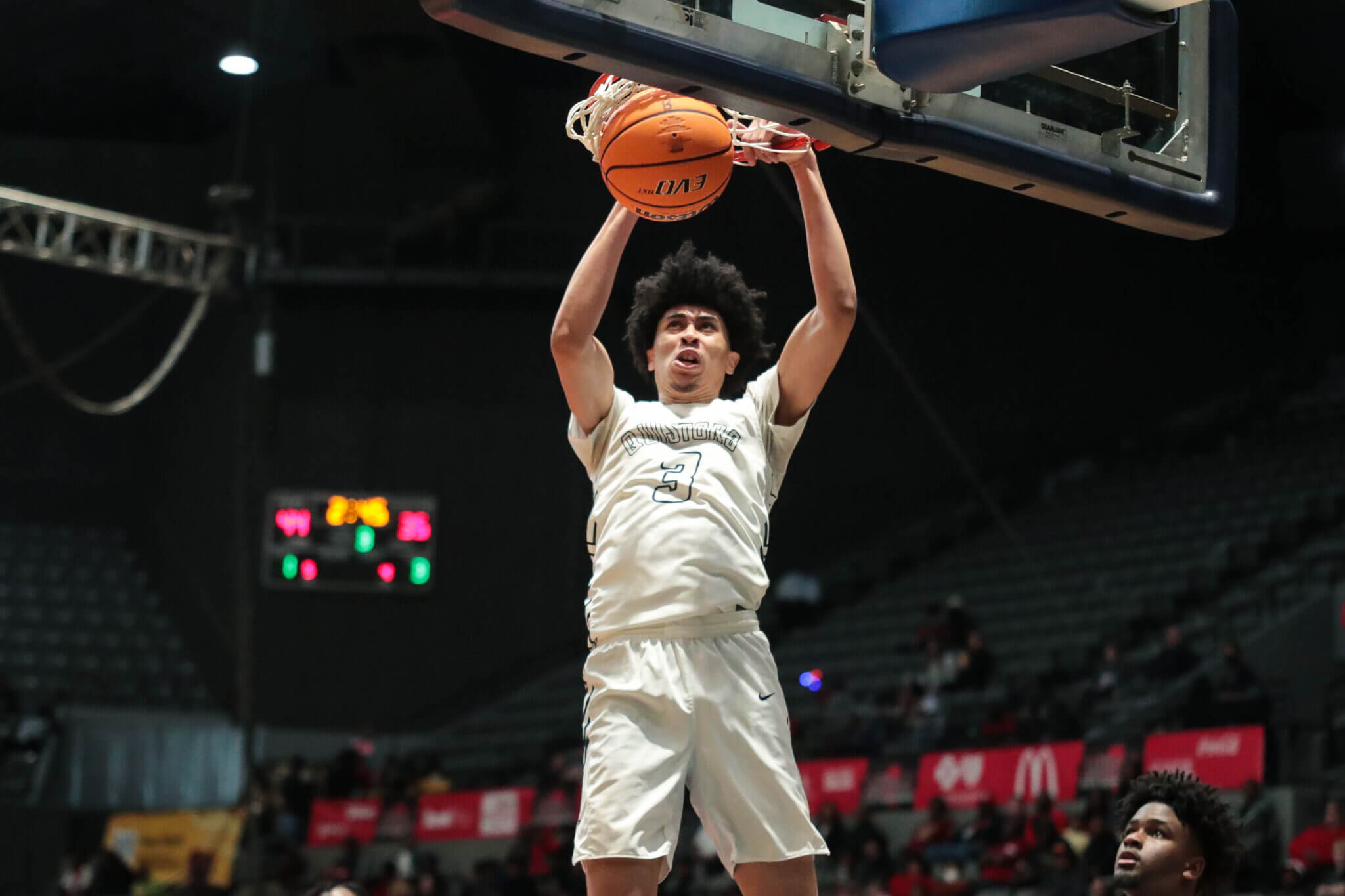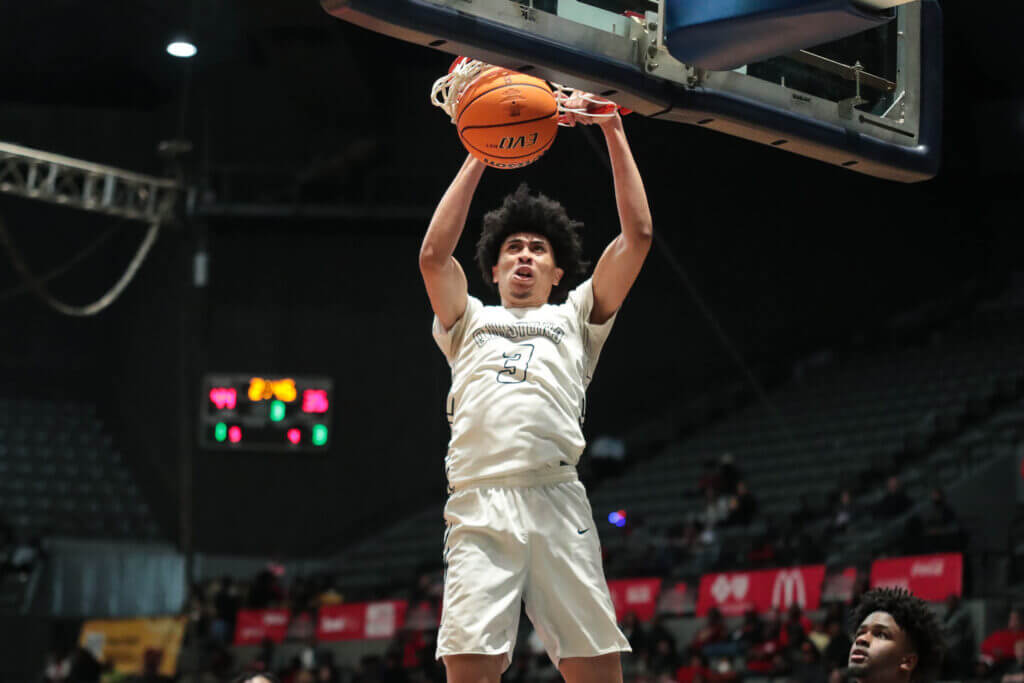 "It took us too long to get it going," Rombaugh said. "We weren't making shots and there was a lot of stuff we didn't do right. But our guys didn't get down and they didn't get frustrated. They stayed steady and when it was time to make a play they did it."
But Olive Branch opened the second half putting together a run that eventually gave them an 11-point lead after a Terry Joyner slam at 46-35.
Tyler, who helped get the Quistors going in the third quarter with a couple of big shots, was aided by a stingy defense.
However, the Indians came back again and took a 48-47 edge with 5:50 left in the game. Olive Branch would recover the lead and never gave it up after that, although three points was about as distant as the Quistors could get the rest of the way.
And when Joyner added his second and third dunks in a short time frame of the fourth quarter, that seemed to be what Olive Branch needed to finish out on top. A Darren Davis layup as the game was ending provided the final outcome.
"Not only did it (dunks) get Terry going, but it gave us a little momentum," Rombaugh said.
Terry Joyner and the Quistors outrebounded Biloxi 44-30, while outshooting the Indians from the floor 42.1 percent to 37.3 percent. Neither team was stellar from the foul line. Olive Branch 8-of-14 for 57.1 percent and Biloxi was 10-for-18 and 58.8 percent.