Trio of teams ready to tackle soccer's third round of playoffs
Photo: Lewisburg High School girls' soccer is practicing this week on the artificial turf of Olive Branch High School's Pool Field to adapt to playing on turf. The Lady Patriots will play on a turf surface Saturday when the team travels to Madison Central. (Bob Bakken/desotocountynews.com)
Hernando, Horn Lake boys, and Lewisburg girls all have Saturday challenges to qualify for North Half 
Soccer playoff action continues this weekend and for the first time in a while, if ever, there are three DeSoto County Schools teams that have made it to the third round of the MHSAA 6A postseason.
The Hernando and Horn Lake boys, along with the Lewisburg girls, are taking the pitch on Saturday with hopes of making it to the North Half final match next week.
Hernando comes into Saturday afternoon's home game against Starkville with a record of 14-4 and was 5-1 in winning the Region 3-6A title this season.
Youth has led the Tigers scoring this season with freshman Calvin Harrison leading the team with 25 goals, followed by junior Tyler Starnes with 14 goals and eight assists.
Coach Mark Hogan said Vincent Walters and Gordo Macias have anchored the midfield with 11 assists, Logan Fragale and Joe Thornhill, both seniors, provided production from the wing.
Seniors have patrolled the back line for the Tigers with seniors Haden Page and Jackson Uselton and senior goalkeeper Will Thompson has done a great job patrolling the goal line.
"All around the team is clicking and playing great," Hogan said. "This is my first year with the team, we set a goal and we all bought into it. This is the first time that Hernando boys soccer has made it to the third round and I also think Calvin's (Harrison) 25 goals is a season record."
Hernando reached the third round after a first-round bye and a 4-1 victory over Center Hill in the second round.
Horn Lake has a stiff challenge Saturday, as it brings a 13-3-1 mark to Saturday's contest at Clinton. They take on an Arrows' squad (17-0-1) that Maxpreps considers the top team in the country for schools that play a winter soccer season.
But coach Justin Wilson believes his Eagles will bring their best game with them to challenge the Arrows.
"We are very excited about the challenge that we will face this Saturday at 2 p.m. at Clinton," Wilson said. "I think my boys will show up to compete with the best in the country."
Wilson highlighted stat leaders Alan Loya with 14 goals and four assists and Kevin Resendiz 16 goals nine assists among leaders for the Eagles.
Horn Lake's road to the third round has come after having to play extra time in both playoff victories. The Eagles ousted Tupelo 2-1 in overtime in the first round and edged Lewisburg 1-0 on a penalty kick in the second overtime period of their second round game to advance to Saturday's contest in Clinton.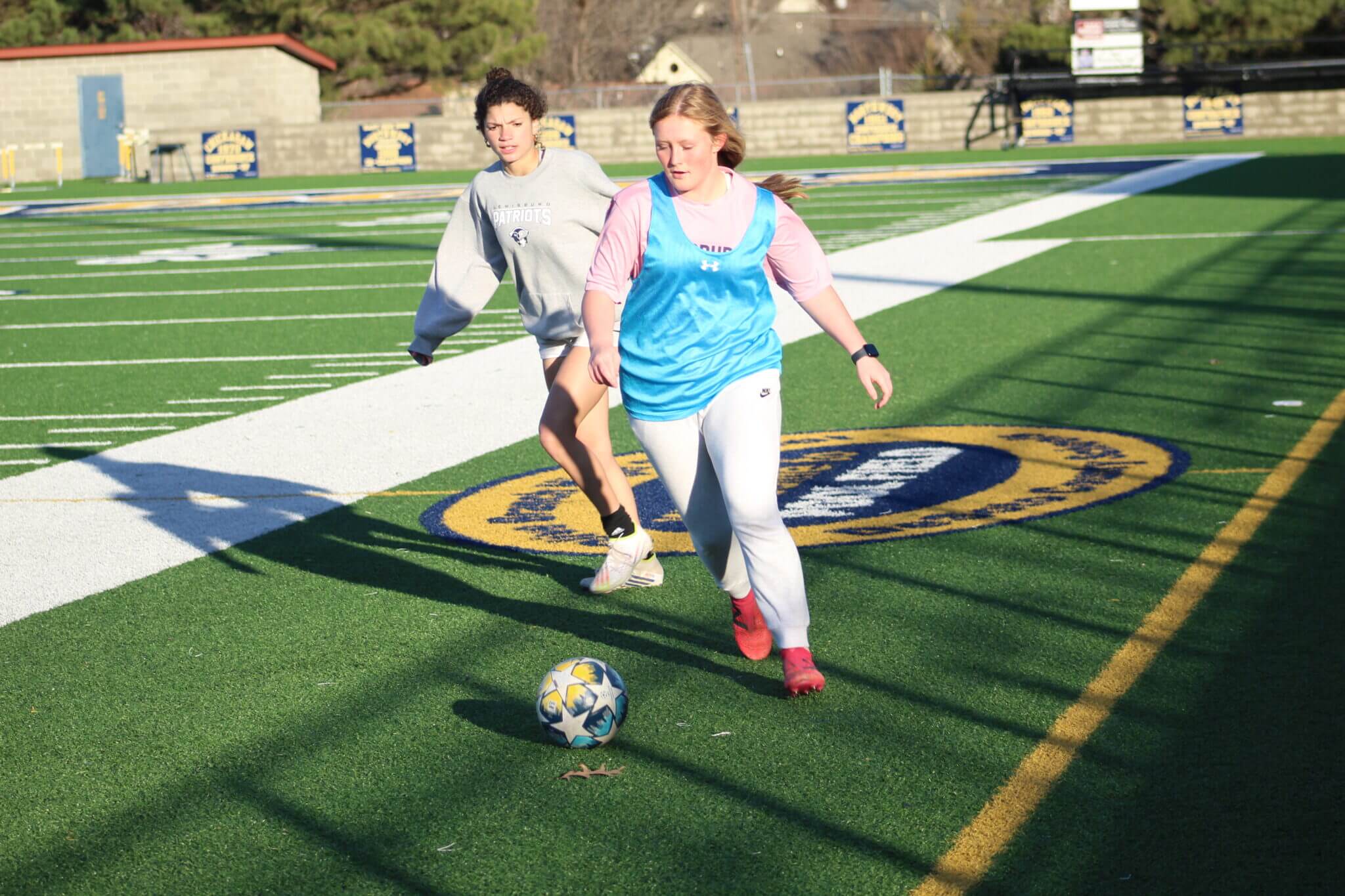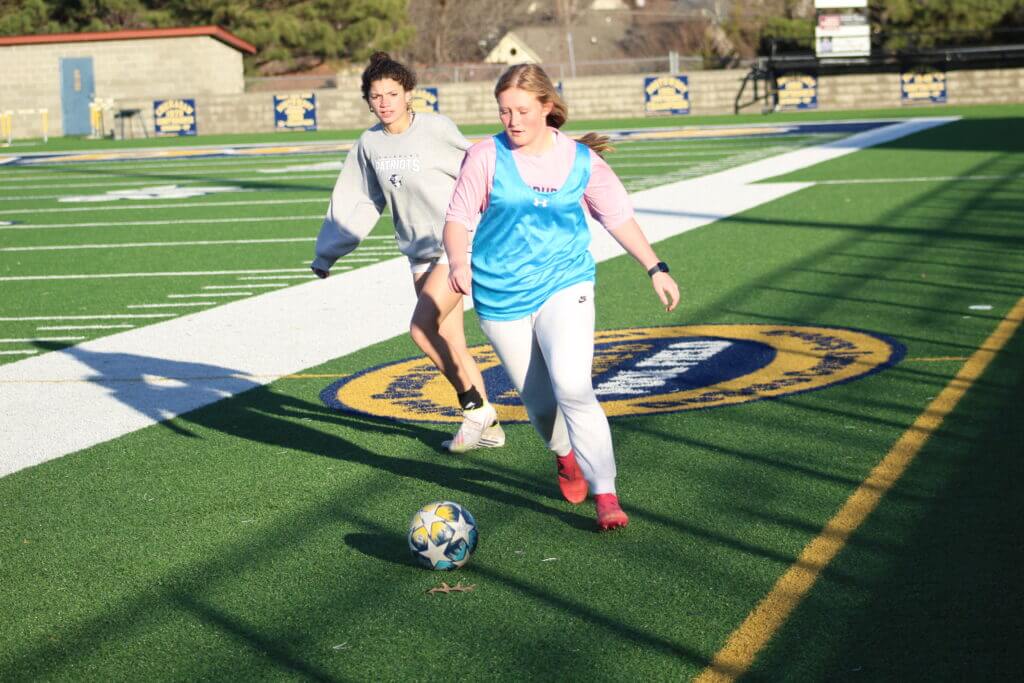 Lewisburg is also in rare postseason territory for its girls soccer program, although this season has been a dominating and record-setting year for the Lady Patriots of coach Scotti Miles.
It is the first time as a 6A school that Lewisburg has made it past the first round, doing that as Region 2-6A champion with a 16-1-1 record, 6-0 in region play, with all six victories being shutout wins, no goals scored against in the region.
The Lady Patriots then reached Saturday's third round game at Madison Central with a 3-1 victory over Starkville earlier in the week.
Forward Briley Ross, a Bethel University, Tennessee signee, leads the team with 32 goals, including two in the win over Starkville. Ross is still building on a school-record 75 career goals scored, shattering Harlee Ray's record of 56 career goals earlier in the season.
Kennedi Turner, who has signed to play at Delta State next season, has made a school record 17 assists, three more than the old record of 14 set by Ally Bailey in 2017. Turner's 17 assists also tops the statistics for girls soccer among 6A Mississippi schools.
At the same time, goalkeeper Asia Robinson, an Itawamba Community College signee, has been nearly impossible to get a soccer ball past this year. 
"She's the wall back there and has made some incredible saves," Miles said.
In fact, Robinson this year has made 69 saves, allowed just seven goals the entire season, and has recorded 10 shutouts.  
"What we've been working on this year is being positive and we wanted to build a machine," Miles said. "Everybody on our team is a piece of that machine and it runs on positivity and hard work and commitment. That's what has gotten us so far this year."
Miles calls this year's squad "a player-led team that keeps each other accountable."