Lewisburg soccer trio sign college commitments
Photo: From left, Kennedi Turner, Briley Ross, and Asia Robinson, who signed college letters of intent to play at the next level. (Bob Bakken/desotocountynews.com)
Three important parts of the Lewisburg girls soccer program Friday officially declared where their playing careers will take them next season.
Seniors Kennedi Turner, Briley Ross, and Asia Robinson all signed scholarship offers to play college soccer next season. Turner will be attending Delta State, Ross is heading to Bethel University in McKenzie, Tennessee, and Robinson will play next at Itawamba Community College.
Turner, a midfielder, has eight goals in 52 appearances in her Lewisburg career that includes seven games thus far in the 2022-23 season. Turner has assisted on nine other goals, including four this year, and Miles said Turner has worked her way into becoming a solid player as a midfielder.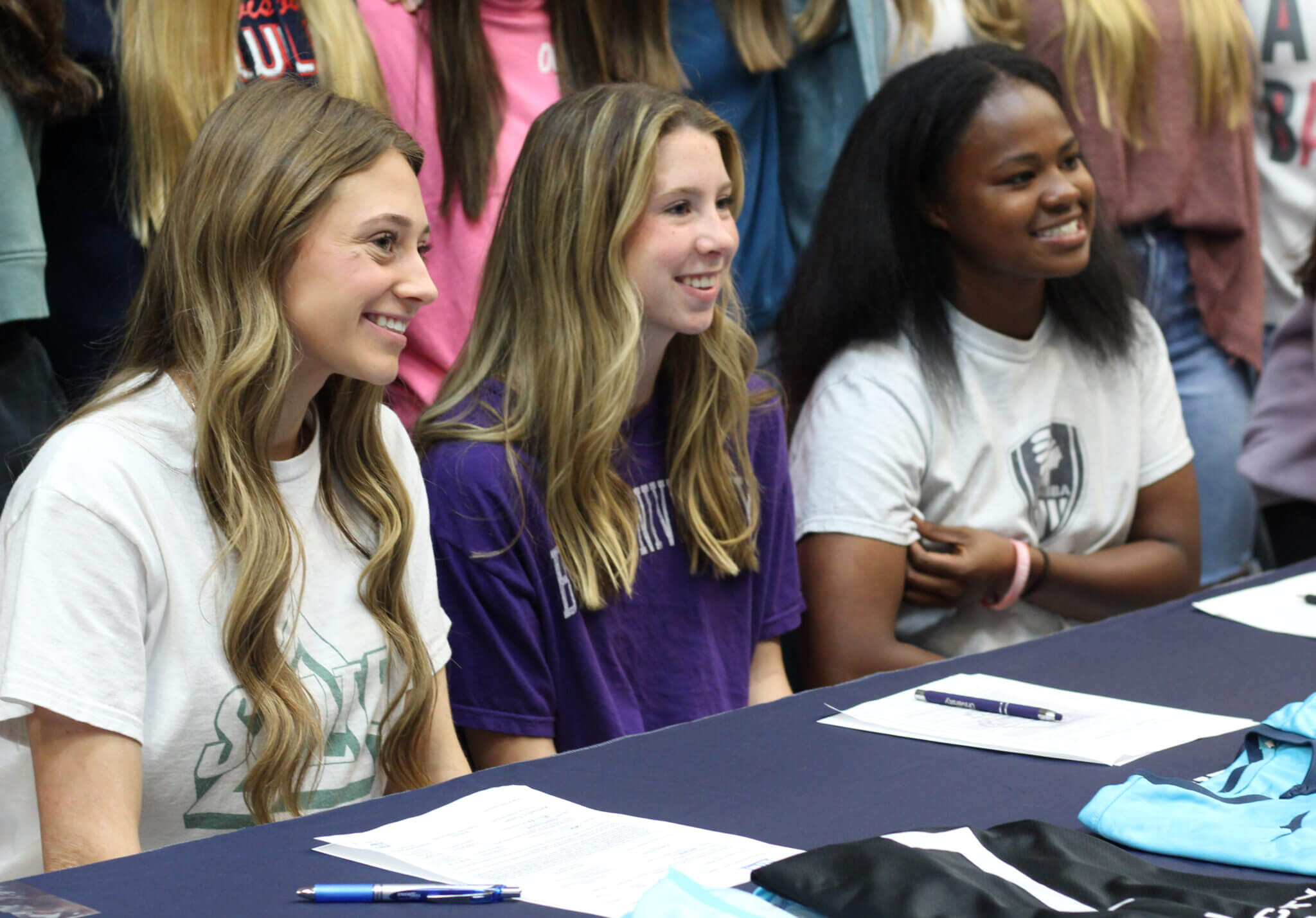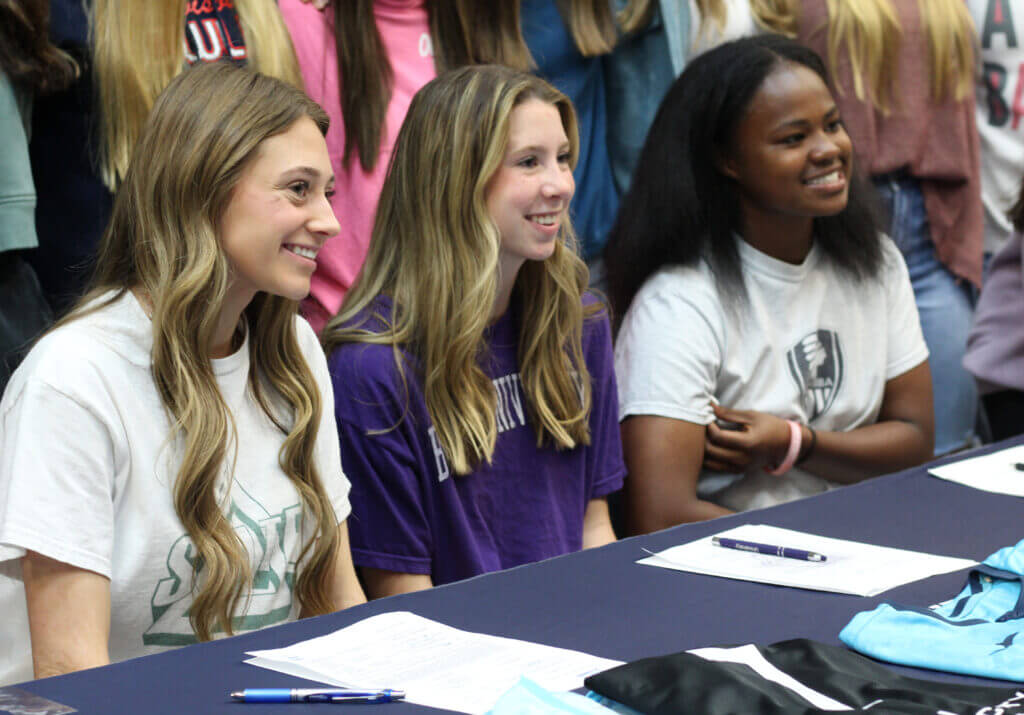 "She started off as a defender and worked her way to midfielder, center midfielder and at forward," Lewisburg coach Scotti MIles said. "Kennedi is our energy, she brings all of the energy."
Ross is close to becoming the school's all-time goal scoring leader, as she now has 55 goals scored in her four-year career. That's one short of the Lewisburg school mark set by Harlie Ray in 2015-16. Ross will likely tie or set the record this weekend when the Lady Patriots play two games at the Tupelo Showcase event, as she averages nearly a goal a game for the 6-1 Lewisburg group.
"She's our little firecracker," Miles said. "She's all over the place and she's like the other players who love their team and want everyone to do well."
Meanwhile, Robinson has been a force on the back line, forging a .738 goals-against-average with 95 saves for her career. Through seven games this year, Robinson has a .842 GAA, has allowed only five goals and has made 33 saves. She has four shutouts as a goalkeeper this year.
"Asia is an incredibly hard worker," Miles said. "I am so proud of her. She may not have thought she was capable of this but we all knew she was capable of it."