Thursday sports: Hernando sweeps Regents for second-straight victory
The Hernando High School volleyball team won its second-straight victory for new coach Jamie Cross Thursday night Aug. 10 with a 3-0 sweep of Regents (Oxford) at Theron Long Gymnasium. Scores of the match were 25-15, 25-21, and 28-26.
Cross became the new coach of the Lady Tigers program after the retirement of former coach Jayme Vinson at the end of the last school year.
Here is a recap of the match.
SET 1, HERNANDO 25, REGENTS (OXFORD) 15: Play was even for the opening 10 points, ending with a 5-5 tie. Hernando then scored five of the next six points for a 10-6 lead and extended it to 15-7 after a side out. Another Hernando point resulted in Regents taking a time out. Hernando continued from there for a 20-9 lead, but Regents put a small rally together before Hernando finished with the 25-15 victory.
SET 2, HERNANDO 25, REGENTS (OXFORD) 21: Hernando again took the early 5-4 lead and increased it to 10-6 before the Lady Lions rallied to get within 12-11 Hernando and the Lady Tigers took a time out. After the time out, Regents continued the rally to take its first lead at 13-12 and increased it to 15-13. From there, Hernando came back to tie the set at 15-15 and then took back the lead at 16-15. The Lady Tigers netted six of the next eight points for a 22-17 margin and a Regents timeout. Again, the Lady Lions would put a late rally together but Hernando prevailed 25-21 to take a two-set lead.
SET 3, HERNANDO 28, REGENTS (OXFORD) 26: The final set became more exciting, going to extra points before being decided. Hernando had the early 5-4 lead and had a 10-6 advantage before Regents put a rally together and took a 11-9 lead to force a Hernando time out. Regents held a 13-11 margin after the time out before Hernando rallied and retook the lead at 15-14 advantage. Play went back-and-forth after that but Regents forged a 21-17 lead in the set before Hernando took the next four points to get the set to 21-21 and a Lady Lions' stoppage. The Lady Tigers got within match point at 24-22 but Regents fought off the final point and forced extra points at 24-24. Regents led 26-25 and Hernando took the final three points for the set and match victory.
Coach Jamie Cross' post-match comments:
ON THE THREE-SET VICTORY: It was intense, it was fun. The girls finished in three and came back from being down and I'm proud of them for finishing.
ON BECOMING NEW HERNANDO COACH: Taking over a new program in high school is a lot. Jayme Vinson laid a great foundation for me to come in. We played high school volleyball together so we won a state championship together. She left it exactly where I needed it to keep it moving up. I hope to make her happy and both of us look good. (Note: Vinson and Cross played on a Southaven state championship team in 1996)
ON COACHING PLAYERS SHE COACHED IN MIDDLE SCHOOL: I've been coaching these girls since middle school so the seniors I coached back in middle school. They were my first group of eighth graders. 
CROSS' VIEW OF TEAM'S POTENTIAL FOR THE SEASON: I think we can be amazing, I think we have a shot to go pretty far. We have to keep coming together as a team and keep fighting. We're maybe not the tallest all of the time, but sometimes that doesn't matter. You gotta keep fighting and keep digging hard to come together.  It's going to be super competitive, but I'm excited about it and I think the girls are, too.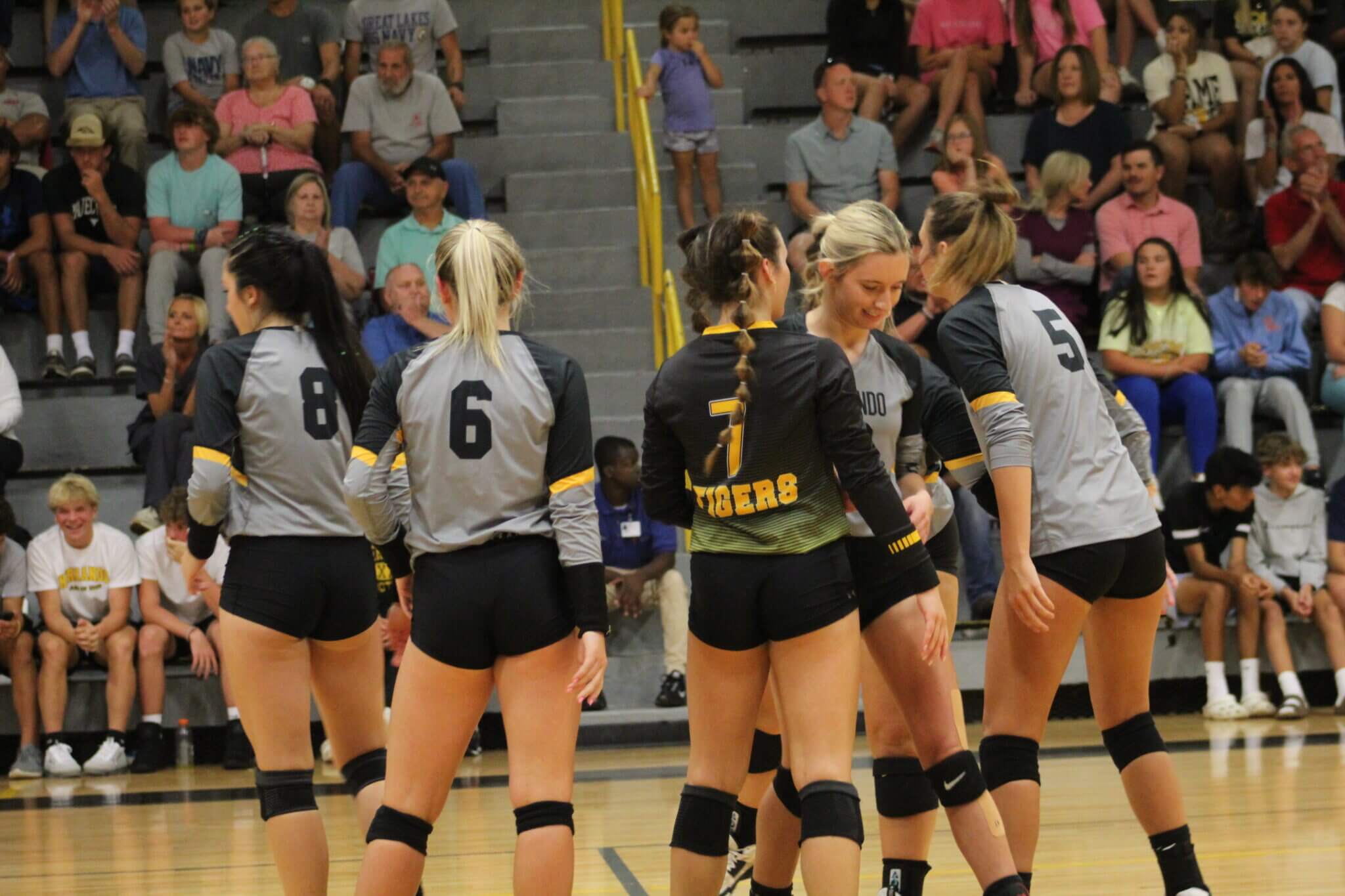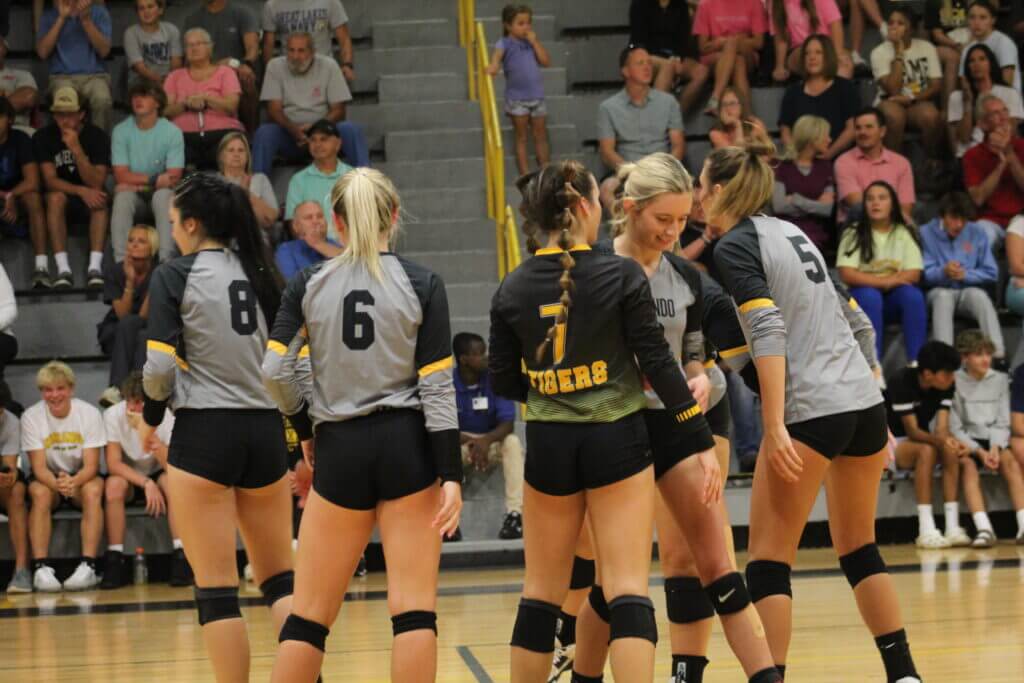 Prep volleyball
DeSoto Central 3, Lake Cormorant 2 (22-25, 25-21, 22-25, 25-9, 15-12)
Hernando 3, Regents (Oxford) 0 (25-15, 25-21, 28-26)
Lewisburg 3, Horn Lake 0 (25-4, 25-9, 25-6)
Lafayette (Oxford) 3, Center Hill 0
Grenada 3, Olive Branch 1 (18-25, 25-21, 25-23, 25-23)
[vitalitysouth=ads]