Smith, Benson sign college athletic commitments
Photo: Micah Benson and Kennedy Smith of DeSoto Central High School. Benson has signed for women's soccer at East Central Community College and Smith will play volleyball at Northwest Mississippi Community College. (Bob Bakken/DeSoto County Sports)
Two DeSoto Central athletes officially charted their future academic and athletic courses as school was letting out for the Christmas break on Friday, Dec. 17. 
At a joint event that afternoon, Lady Jags' volleyball standout Kennedy Smith and girls' soccer leader Micah Benson committed by signing offers for where they will play and study next year.
Smith will join the women's volleyball program at Northwest Mississippi Community College, and Benson heads to Decatur at East Central Community College.
Smith became part of the Rangers' volleyball team under coach Allison Burchyett that finished with a 14-19 record and reached the NJCAA Region 23 Play-in Round match against Itawamba.
Burchyett, the former coach at Southaven and Lewisburg, is growing that program with a number of homegrown players that included three freshmen from DeSoto County programs, including former Lady Jag teammate Kayla Beal.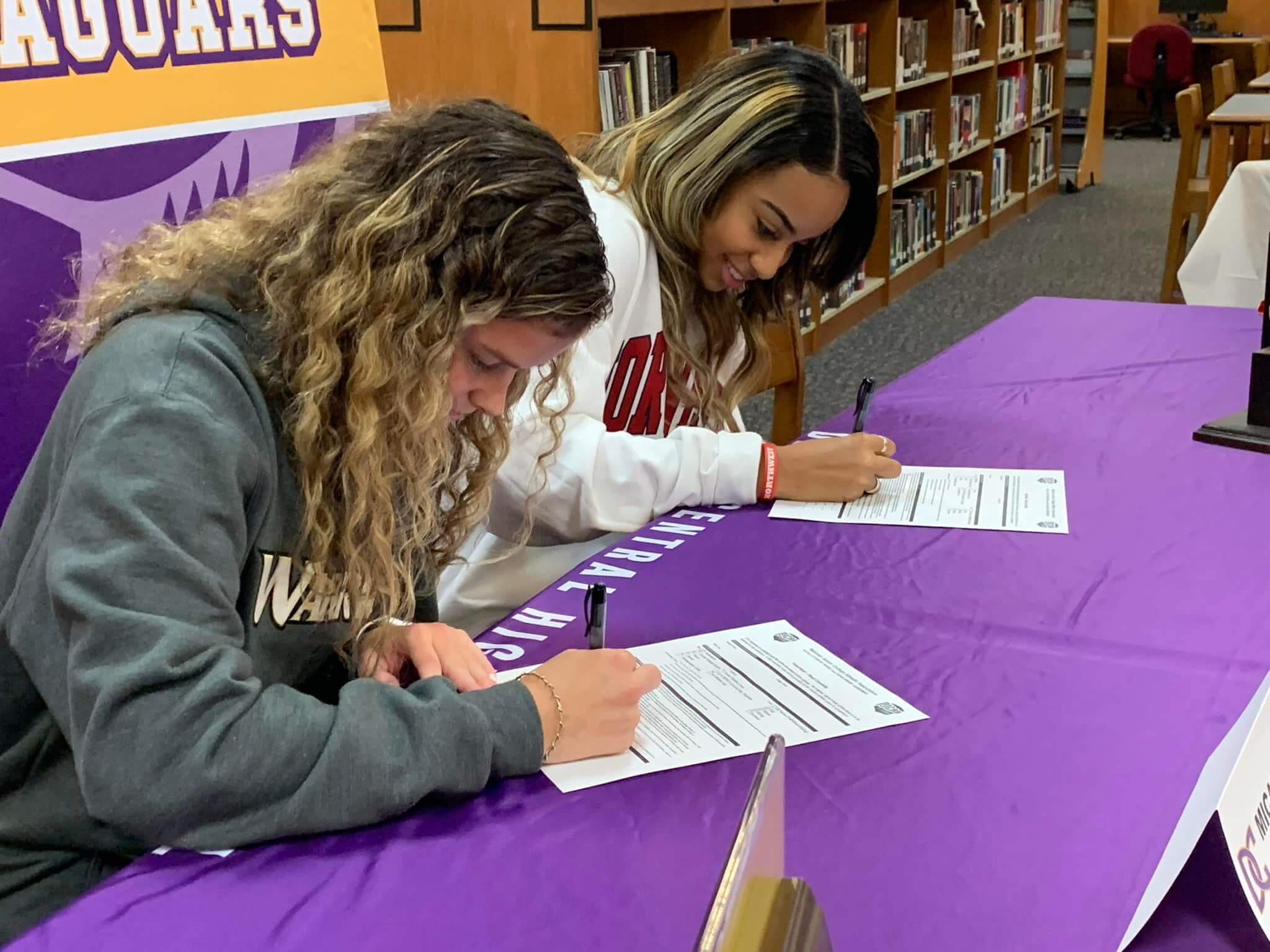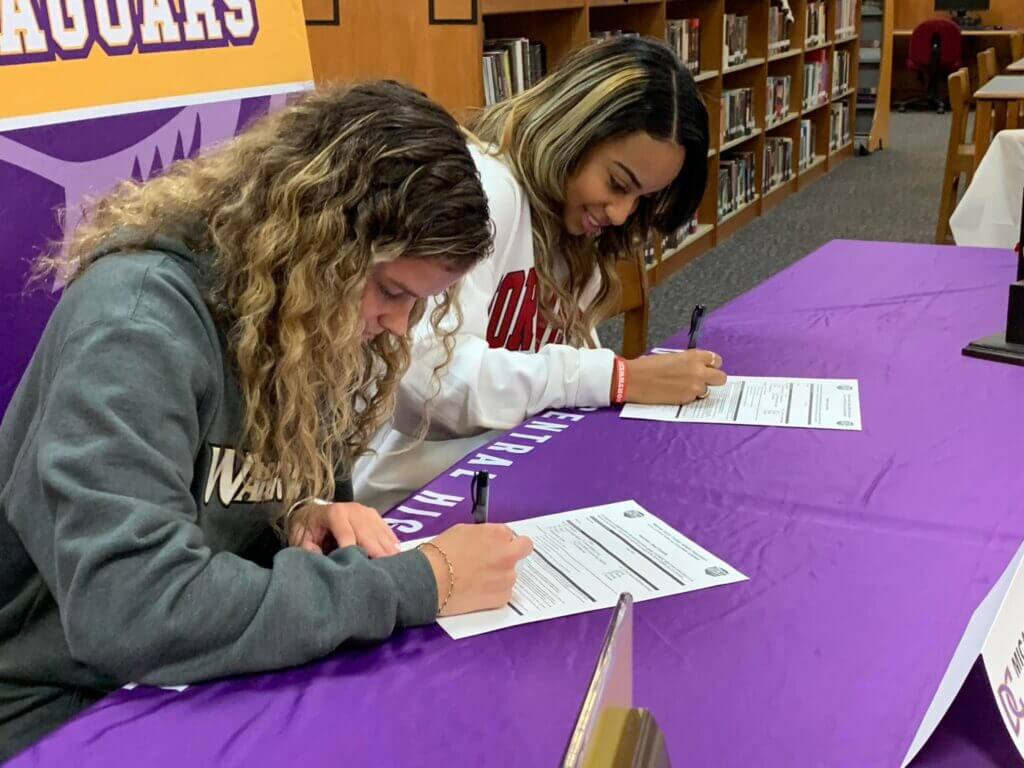 DeSoto Central coach Margaret Falatko noted that Smith set records for her program, and can do the same at Northwest.
"Kennedy has an undeniable amount of talent and was a huge asset to the offense this year," Falatko said. "She spent hours training to get to where she is, and I'm so proud of her for continuing her volleyball career. I know she has the ability to set records at the next level, too, and I can't wait to watch her do it."
Smith set the school record for most kills in a season with 434. She was a Mississippi Player of the Year finalist, Daily Memphian Player of the Year finalist and was an All-Metro Division I player. Smith was also named to the Mississippi Association of Coaches All-State team, was a North All-Star representative, and was all-Region 1-6A as a junior and senior.
DeSoto Central girls' soccer coach Matt Duggin said Benson will also bring some record-setting performances to East Central next season.
"Benson holds the record for most minutes played in program history," Duggin said. "Last year, she was selected as a North Mississippi All Star, a Southeast Sports All American, and was selected to represent the North team in this February's MAC All Star game."
The Lady Jags' team captain, Benson has been her team's offensive most valuable player the past two seasons and this year has scored 19 goals in 13 games.
Duggin also had praise for Benson's work in the classroom as well as on the soccer field. She has a 4.0 grade point average and is part of the school's National Honor Society.
"Micah leads her teammates primarily by example," Duggin pointed out. "Part of her success has come from simply outworking others on the field. She was recruited by several schools as well due to her commitment in the classroom."