Monday sports: Signing Monday as athletes ink college commitments
Photo: DeSoto Central softball coach Harley Bumpous watches as infielder Reagan Dale signs to play at Jones College next season. (Bob Bakken/desotocountynews.com)
Without much varsity game action on the high school sports scene Monday, DeSoto County high schools turned to senior athletes who put pen to paper and inked commitments to continue careers next season at the next level.
One of those who committed on Monday was DeSoto Central middle infielder Reagan Dale, who will be playing at Jones College next season. That's the same school where her older sister Arin is a sophomore outfielder and it was that familiarity with the school that helped in her selection.
"Whenever I go down there I just love the atmosphere and the environment just being on the field," Dale said. "The coaches were impressed with my middle infield skills. The team is really family-oriented and that's my biggest thing with them."
Dale will be playing for her third coach at DeSoto Central, as Harley Bumpous assumes the clipboard from Ashley Ford. Phyllis Hicks also coached Dale, and the coaching changes were an asset in her development as a softball player.
Bumpous said Dale is the type of player every coach wants.
"She's going to play hard, she's going to hold her teammates accountable, she's going to hold me accountable and I can tell you that," Bumpous said. "She has so much hustle and so much heart. She's a player that you want on her side at all times."
Dale was the most valuable player in last summer's "Rising Stars" game, as part of the Mississippi Association of Coaches softball All-Star weekend. She has also been second-team all-DeSoto County and second-team all-Region 1-6A.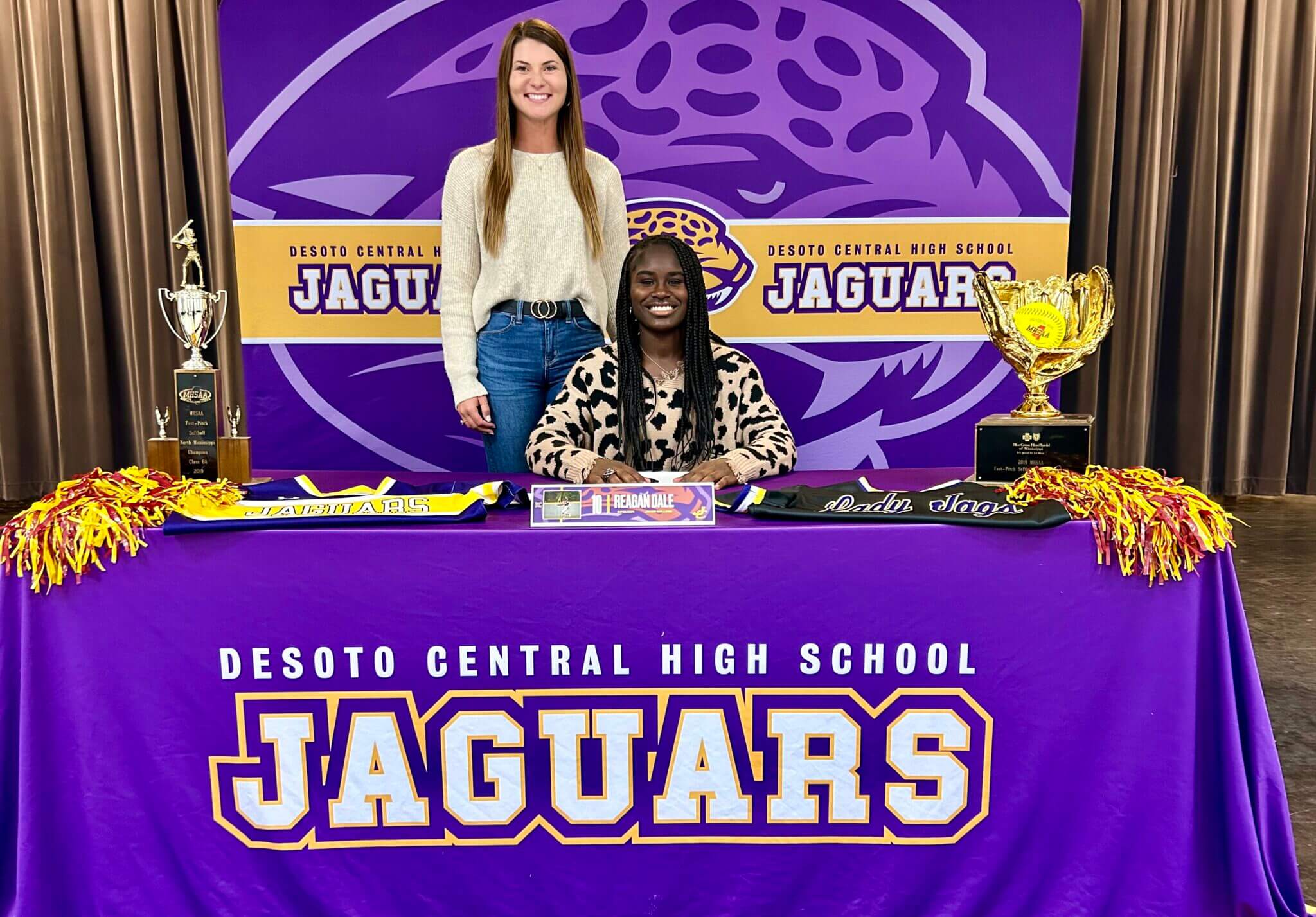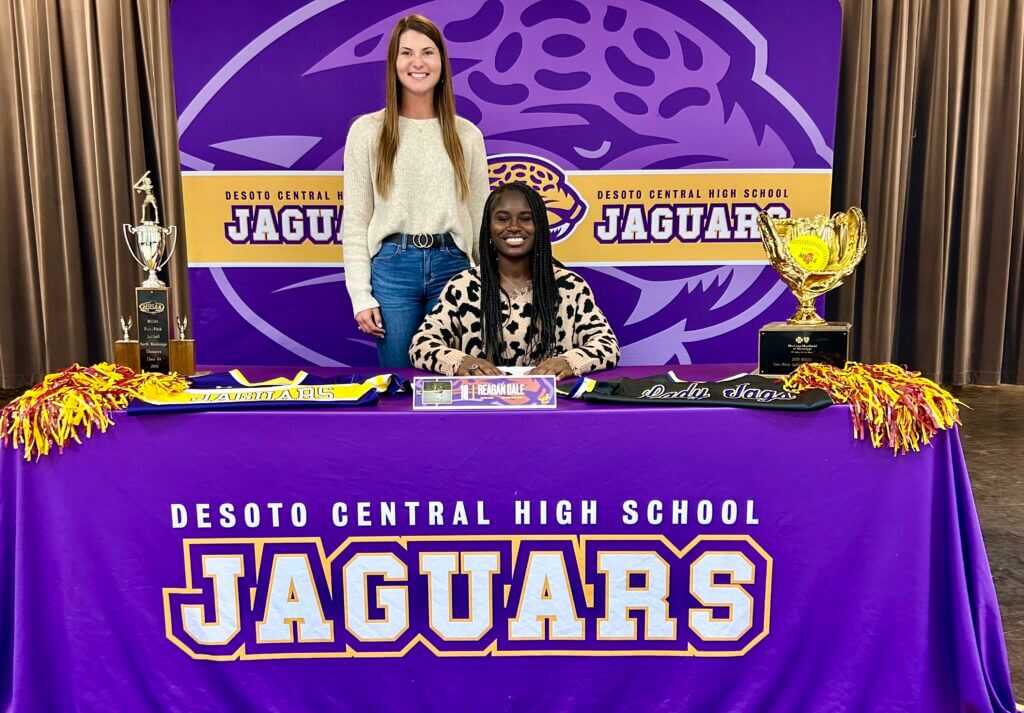 There were a couple of other athletes who signed on Monday. Kaitlyn Burge of Hernando has signed to run track and cross country at Mississippi State.
And…Allie Carroll of Lewisburg has signed to play soccer next season at Middle Tennessee State.
DeSoto County swimming coaches also, on Monday, announced the all-county swim teams.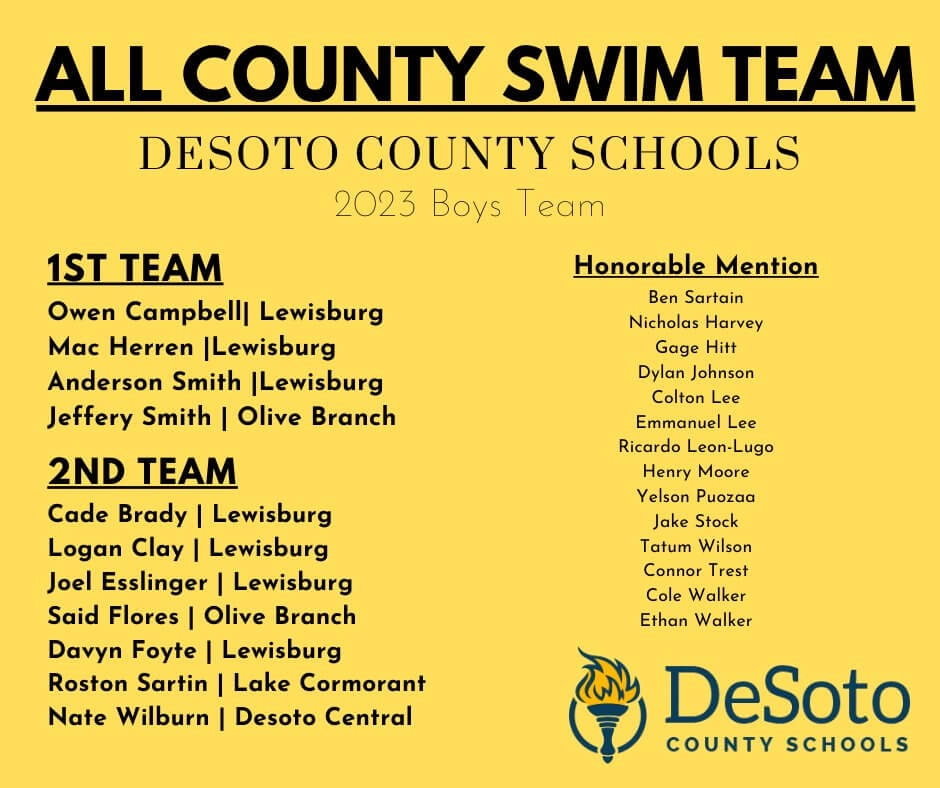 Monday, Nov. 13
Prep boys soccer
Olive Branch 5, Byhalia 0
Prep girls soccer
Olive Branch 7, Byhalia 0
JUCO men's basketball
Holmes 93, Northwest CC 68
JUCO women's basketball
Northwest CC 78, Holmes CC 72
NBA G League basketball
Oklahoma City Blue 118, Memphis Hustle 104
Note: Jake LaRavia led Hustle with 24 points. BOX SCORE