Quistors halt the Wave to head to the Big House
Olive Branch plays Biloxi Wednesday in state Final Four
Photo: There were smiles all around as Olive Branch advanced to the MHSAA 6A state semifinals with a 77-73 victory over Tupelo Saturday night. (Bob Bakken/DeSoto County Sports)
It will be Olive Branch against Biloxi at 7 p.m. Wednesday evening in the Mississippi 6A state boys' basketball semifinals at Mississippi Coliseum in Jackson. The Conquistadors of coach Eric Rombaugh held off Tupelo 77-73 Saturday night to punch their ticket to another Big House visit.
Landon Jeffries led Olive Branch in scoring with 21 points, Darren Davis hit for 12 points and Jaylyn Tyler added 11 for the Conquistadors.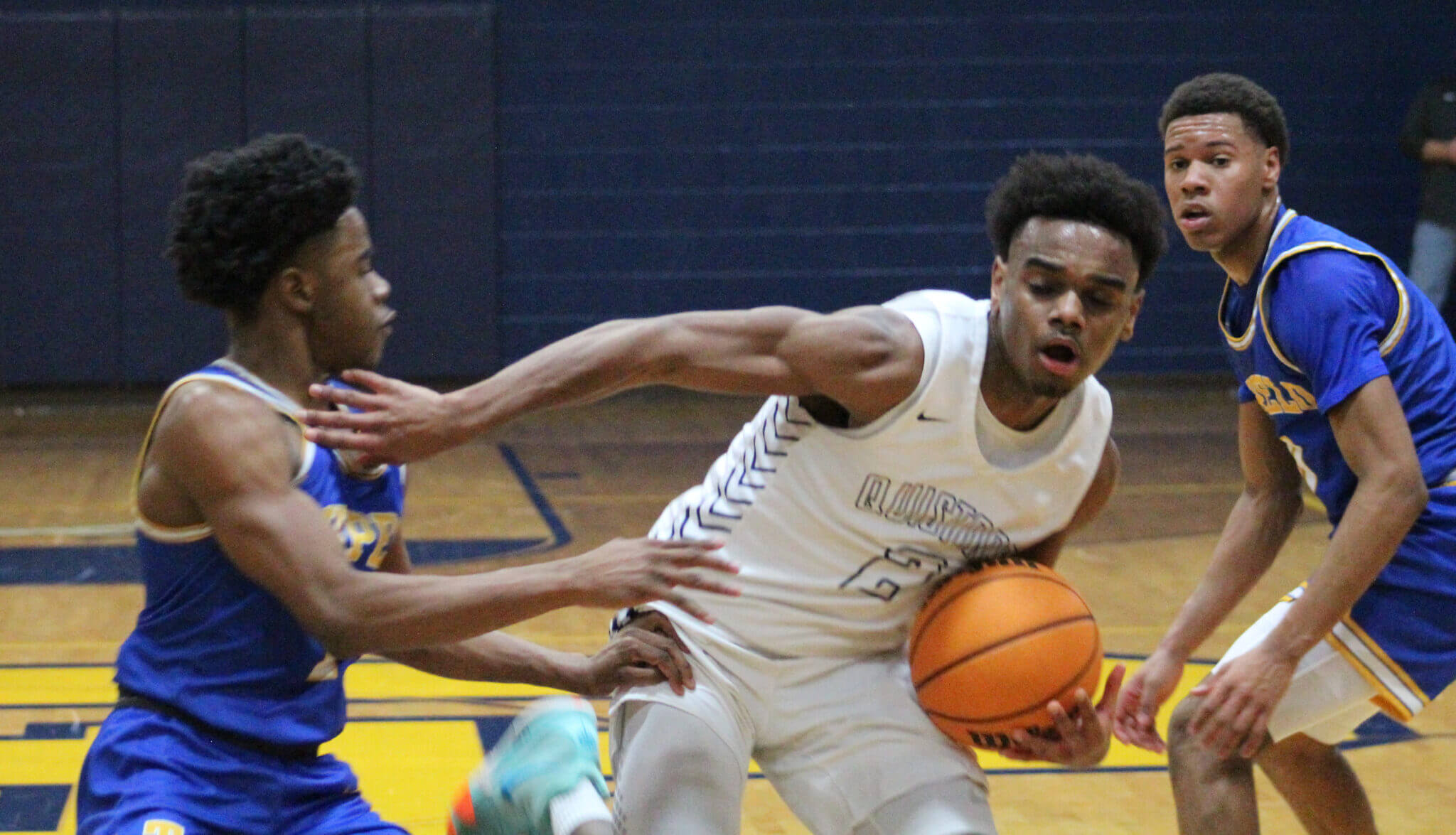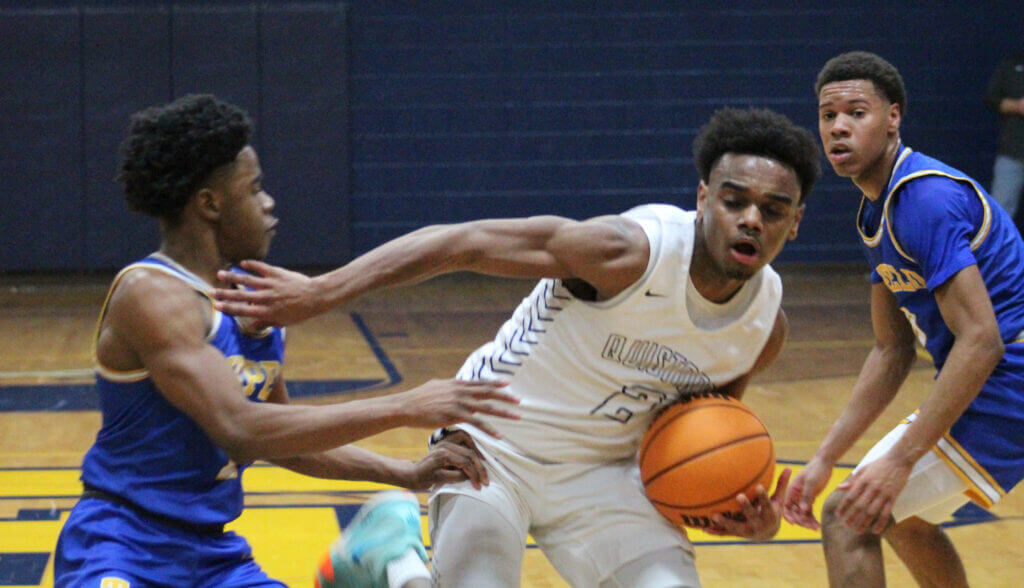 Gavin Shannon of Tupelo matched Jeffries with 21 points, and got help from three other players in double figures. London Fields scored 14, Dayveun Anderson 12, and Chris Crump 11 before he fouled out with 4:20 remaining in the game.
Olive Branch came out firing in the first quarter, hitting on four three-pointers among its 25 points in a 25-10 lead. Jeffries, Zahir Gutierrez, Caleb Hunt, and Davis all scored from beyond the arc. Jeffries scored seven of his team's 25 points in the opening period.
Olive Branch actually had an 18-point margin in the second quarter at 31-13, but Tupelo found success in their pressure defense forcing turnovers that converted into points, outscoring the Quistors 27-16 in the quarter as Olive Branch took a 41-37 lead into the locker room at halftime.
"It was more of us weathering the storm and not making big mistakes," Rombaugh said about responding to the Tupelo press. "Landon (Jeffries) is a key for us because it's hard to put pressure on him. There were a bunch of situations tonight where they tried to put some pressure on him but he was able to get through it and ended up making a layup."
The pressure defense worked early for the Golden Wave in the third quarter as Tupelo finally took a 43-41 lead just 1:29 into the third quarter. But when Olive Branch got the lead back, they held onto it and held off a number of Tupelo challenges the rest of the night.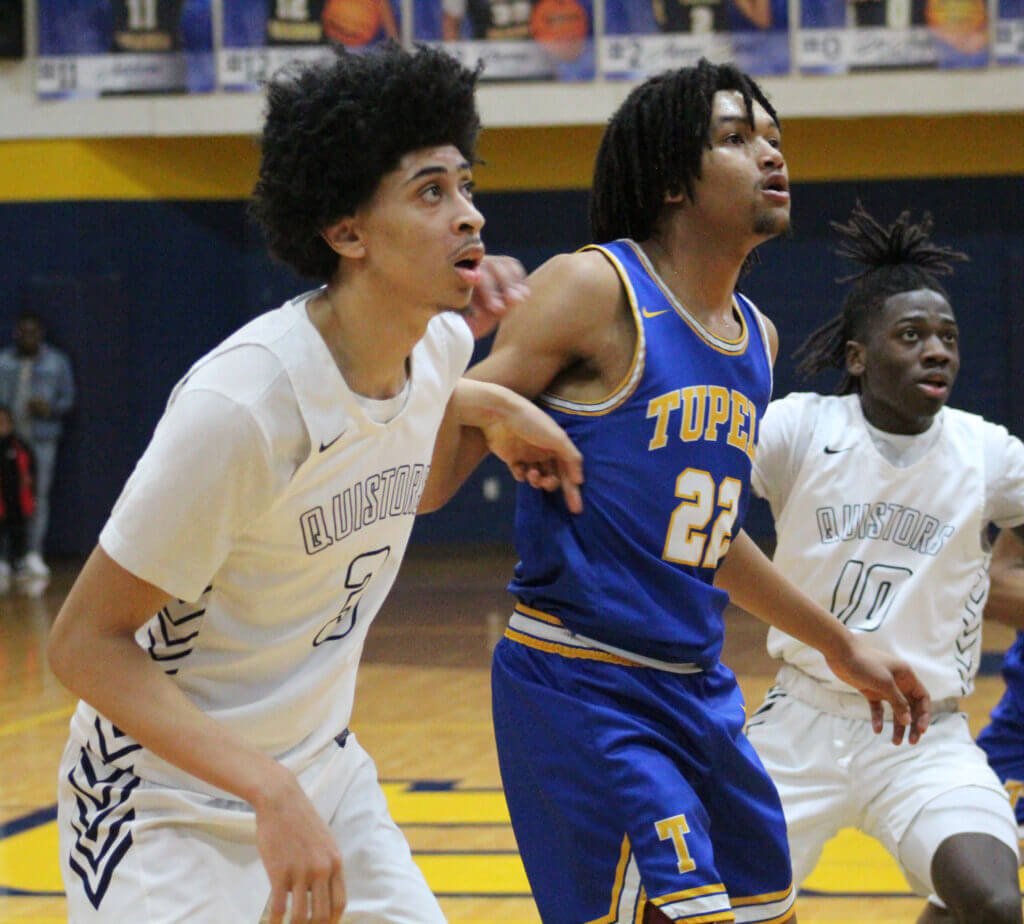 "At halftime we talked about just playing tough and not worrying about the referees," said Rombaugh. "Don't go to the rim looking for a call, just try and finish. The toughest team is going to win. We made some really tough plays in that fourth quarter."
In a game where several questionable calls were made against both teams, the free throw line was likely where the game was won. The Quistors were 11 for 17 at the foul line while the Wave struggled, hitting just five of 13 at the stripe.
"We had a great game plan," Rombaugh said. "The boys played really hard. We talked all week that every single possession mattered, not just on offense but on defense."
Olive Branch also hit eight treys for the night in the victory, compared to just two for Tupelo.
On Wednesday, Olive Branch will play a Biloxi team that advanced to the Final Four with a four-overtime marathon victory, 84-77 over Petal. Duran Parish of Biloxi led all scorers with 35 points in the win.
Rombaugh thinks his team will come into the state semifinals and surprise some people.
"Preseason, we weren't ranked or anything and I think a week ago we weren't ranked," Rombaugh said. "This group is one of the best groups I've ever coached. They may not be the most talented but they play so darn hard. I'm really excited for them that they get to experience Jackson."
CLINTON 58, SOUTHAVEN 56: Southaven was eliminated from the 6A playoffs as Ashten Michael-Neal hit a pair of free throws with 3.5 seconds left in the contest for the 58-56 Clinton victory. The Arrows meet Brandon, a 60-50 winner over Northwest Rankin, in the late semifinal Wednesday at 8:30 p.m.