Hawkins is set to be a Lady Statesman
In the one year Ja'Keria Hawkins played girls' basketball at Lake Cormorant, she may have set the tone for the Lady Gators future going forward. Coach Justin Neely certainly hopes so.
A senior, Hawkins kept the scoreboard very busy this season, scoring 43 points in a double-overtime victory over Lewisburg, and then hitting 52 points in the season-ending playoff loss to Neshoba Central. That astounding point total is now a Lake Cormorant school record, obviously.
On Friday, Hawkins likely became the first Lady Gator player to sign a four-year college basketball scholarship when she chose to play at Delta State University next season. If she's not the first, she is certainly the latest… by a long shot.
Many county basketball fans likely didn't know a lot about Hawkins, who started at Whitehaven High School as a freshman but had her time there cut short when Shelby County Schools canceled athletics in her junior year due to COVID-19 concerns. Her family's move back to Lake Cormorant from Whitehaven came too late for her to be eligible as a junior.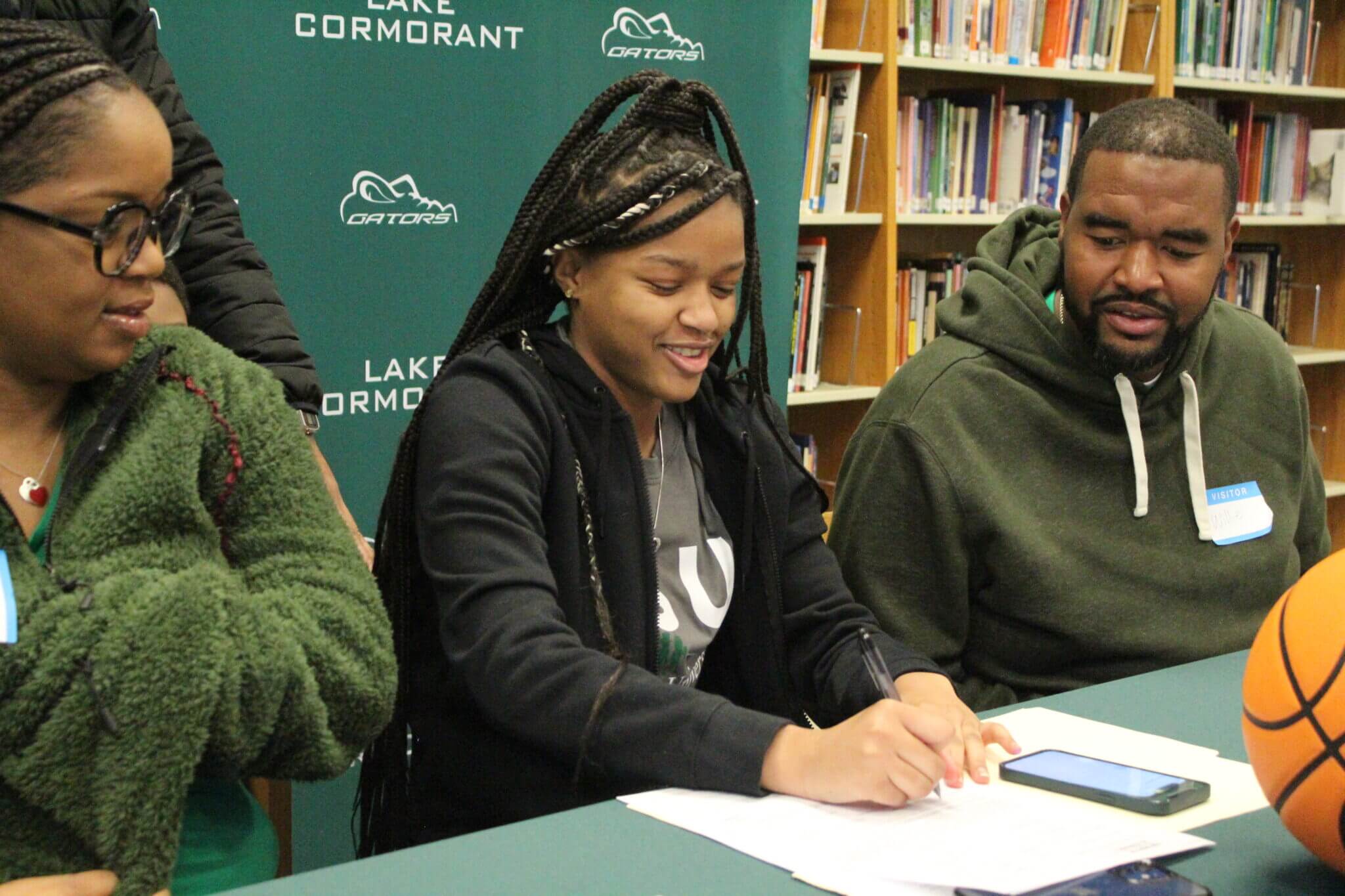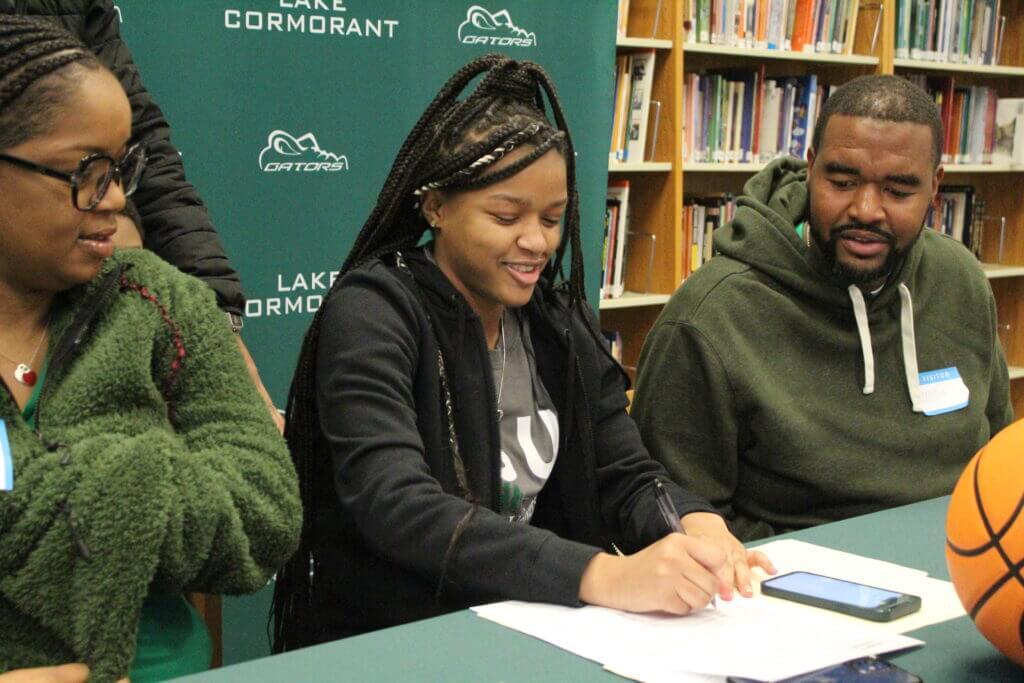 But Neely said Hawkins did so much to raise the Lake Cormorant girls' basketball program up to respectability in her brief time.
"I think she's inspired our girls because I have more girls now coming out for basketball," Neely said. "She's done a great job of showing them how to play Lake Cormorant basketball. She's making more girls get interested in joining the team. We're all helping each other out."
Hawkins heads next season to play for eighth-year coach Craig Roden, who has the Lady Statesmen currently at 12-12 ahead of the Gulf South Conference tournament, which begins on March 1. Roden had the second-most number of GSC coaching victories at 389 entering the current campaign.
"It felt like home and I liked the community," Hawkins said about the Cleveland, Mississippi school. "They're a good team and I feel like I can be a big part of that program."
Neely said Hawkins' biggest advantage is her fierce desire to compete, which he thinks she will improve even more in college. He also likes Hawkins' ability to lead the team.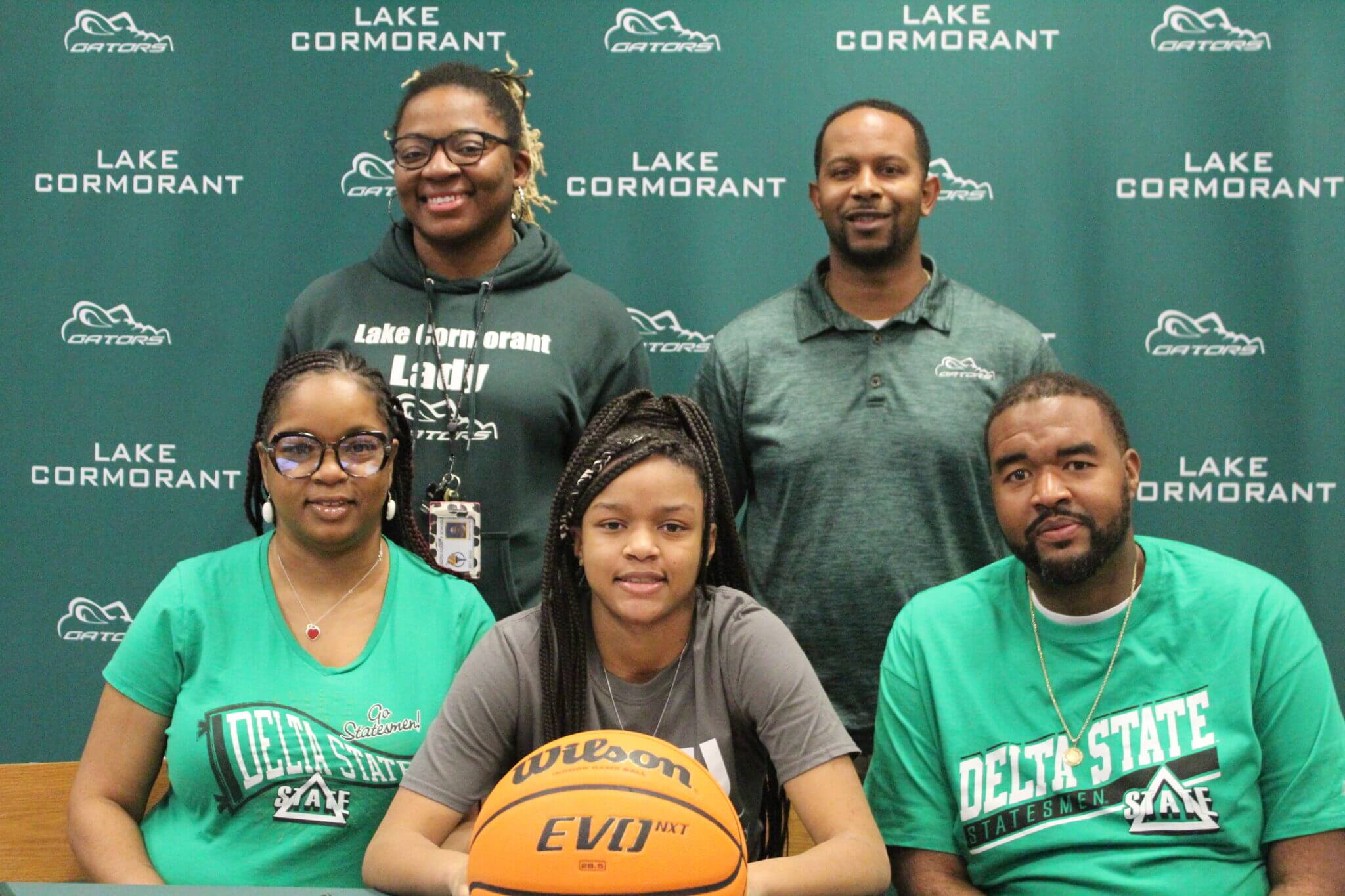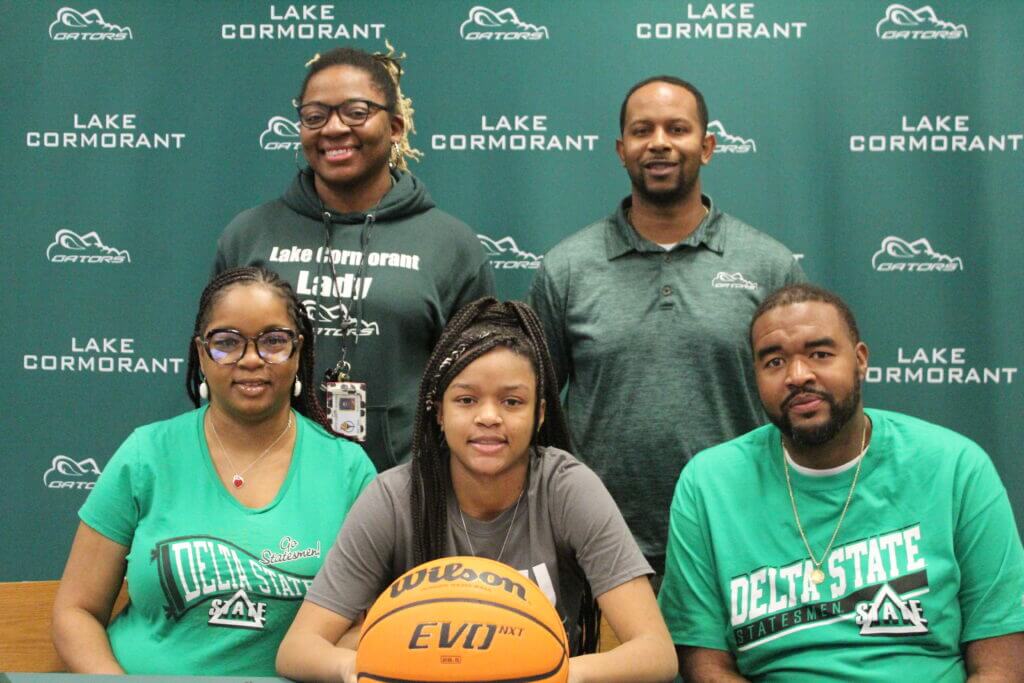 "She's actually like another coach out there," Neely said. "A lot of people don't see that but there's a lot of things that I don't necessarily need to tell her to do. She just goes out there and knows how to play the game the right way."
Now it will be up to the underclassmen to grow the legacy Hawkins has set in her brief time in "The Swamp."
"I hope that the rest of them look up to me and do as I do," she said. "I wanted to push them to want to be better."