Prep football: Center Hill grounds Falcons in division tussle
Center Hill quarterback Preston Newson ran for two touchdowns and passed for another Friday night against Columbus, but it likely was his keeper on a fourth-and-one call deep in Mustang territory late in the game that preserved his team's 24-22 5A region victory.
It's the fourth win in five games for the Mustangs, coached by Alan Peacock, who credits senior leadership for much of the team's success.
"They're able to lock in when they need to," Peacock said. "I thought that was the difference last week (a 28-14 win over Lake Cormorant). We have nine seniors on offense and a good many on defense. A lot of them are three-year starters."
By getting the yardage on the crucial play with less than two minutes left in the game, Newson and the Mustangs were able to run out the clock and keep Columbus from going back on offense with the ball and a chance to win the game.
Newson scored on a four-yard run with 8:30 left in the first quarter, then threw a six-yard scoring pass to Cade Freeze with 5:29 left in the quarter to give Center Hill a 14-6 advantage after one quarter.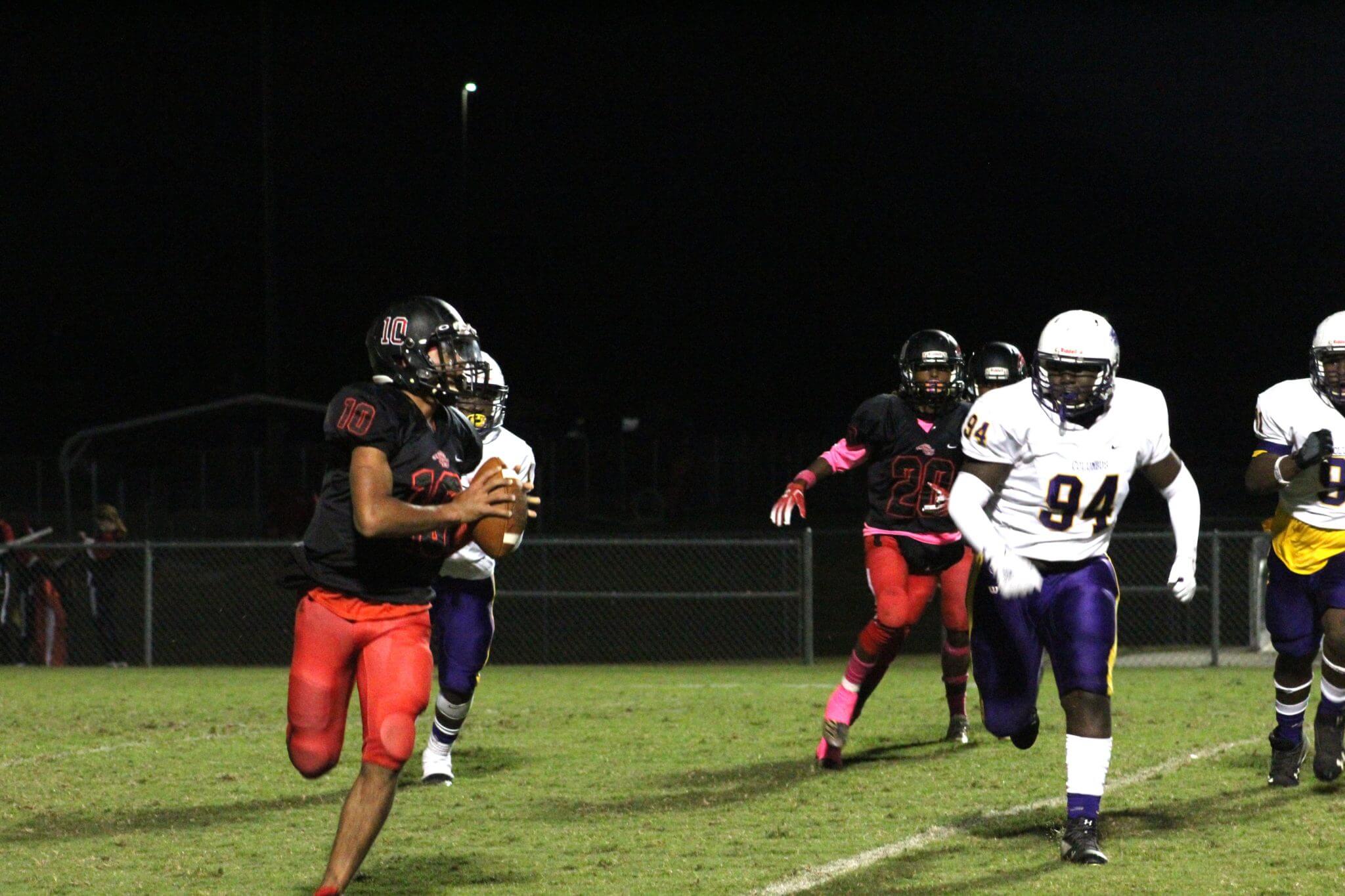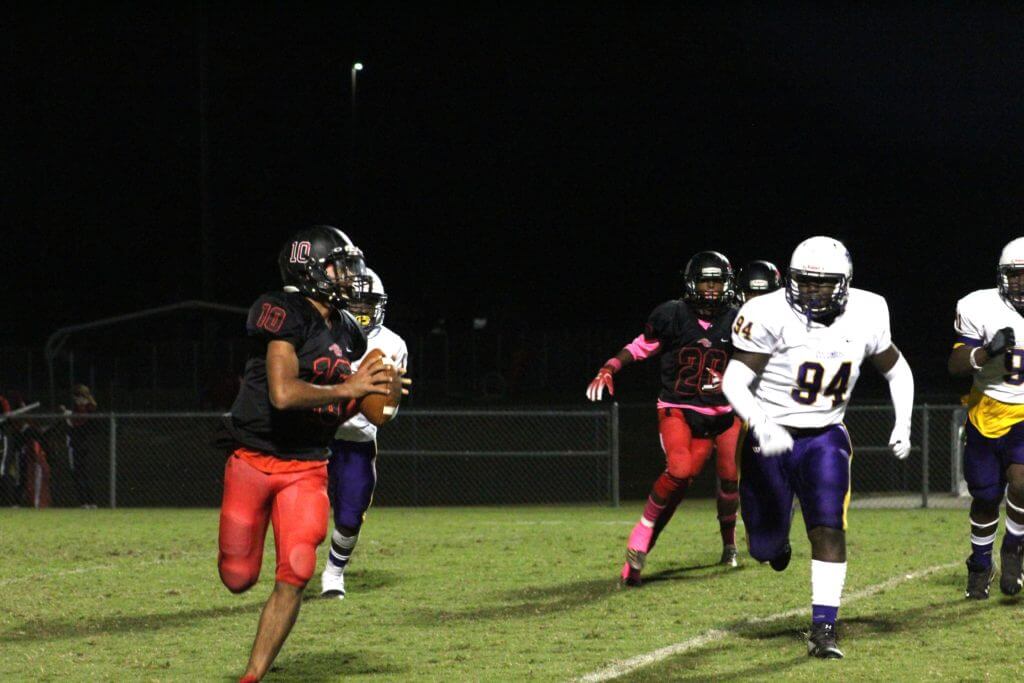 The visiting Falcons had taken the early lead on the first play from scrimmage when Columbus signal caller Ethan Conner found Steven Turner on an 87-yard pass play for the opening points of the game and a 6-0 lead just 21 seconds into the contest. The extra point kick attempt was wide to the right.
Xzavier Paylor kicked a 24-yard field goal late in the second quarter to give Center Hill a 17-6 lead but Columbus came back again with Conner diving in for a touchdown from one-yard out. The two-point run attempt failed and the Mustangs kept the score in their favor at 17-12 when halftime arrived.
Antonio Chandler kicked a 31-yard field goal for Columbus in the third quarter to get the Falcons within 17-15 but Center Hill came right back with Newson scoring again, this time from three yards away. That gave the Mustangs a 24-15 lead with 1:46 remaining in the period.
"Two quarterback sneaks for the night (from Newson)," Peacock said. "The first one I kind of let him have some freedom and the other he did on his own when I wasn't expecting him to."
The Falcons' late attempt to rally came with 2:26 remaining when Conner scored his second rushing touchdown of the game from one yard out for a 24-22 score after the conversion kick was good.
But that's when Center Hill retook possession of the ball and, faced with the fourth-and-one call deep in Mustang territory, the Center Hill offense gave the ball to Newson to get the first down and run out the clock, which he did.
"I told him if he could get it to get it," Peacock told Newsom. "I didn't want them to get the ball back. I wanted him to get it so we could take a knee and get this thing over."
The Center Hill coach said he was impressed by Friday's opposition from Columbus, a team that has struggled since dropping to MHSAA Class 5A last season when the Falcons finished 4-7 overall.
"They're a good football team," Peacock said of Columbus. "They're much improved over last year. Their quarterback (Conner) is a heck of a football player."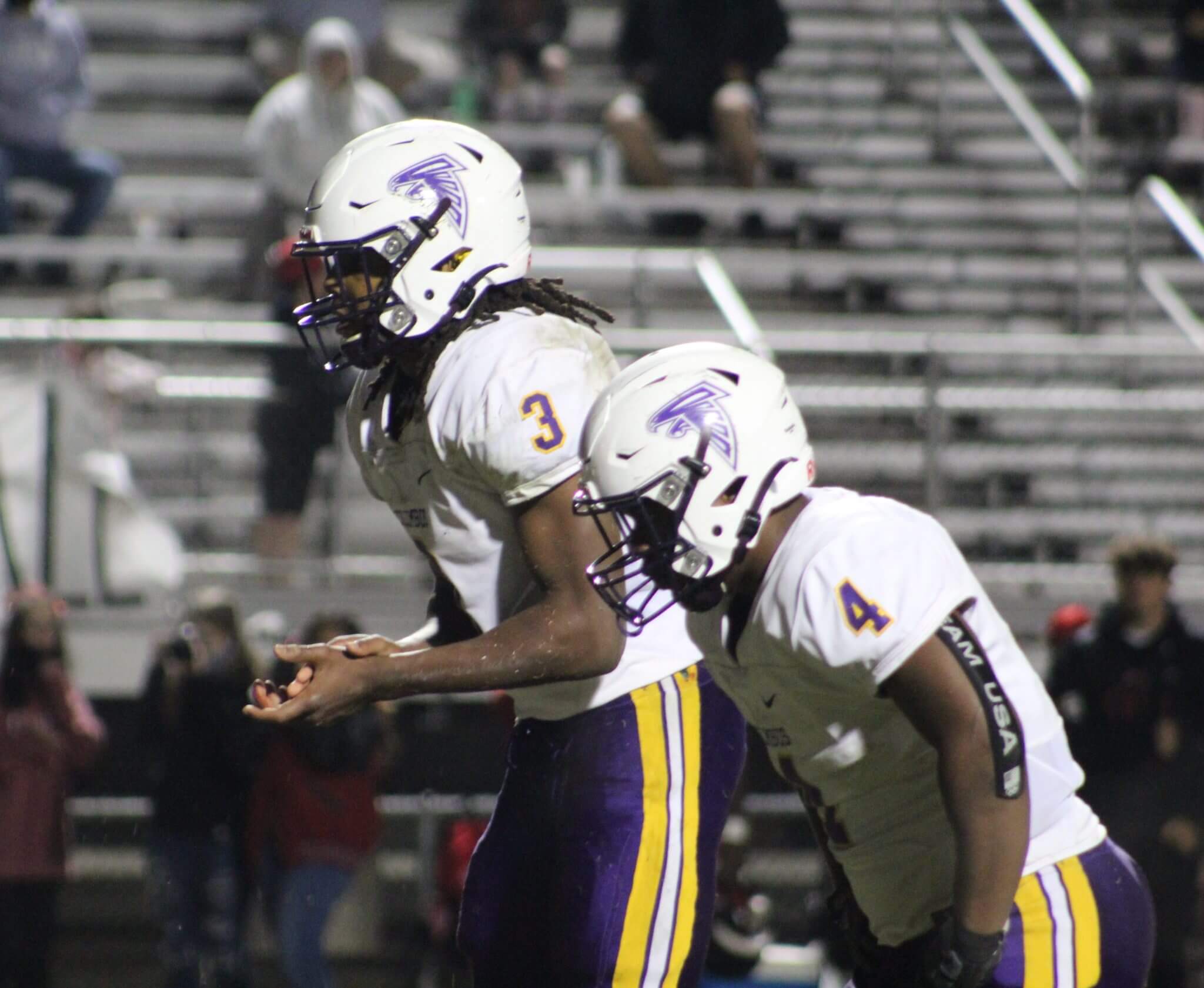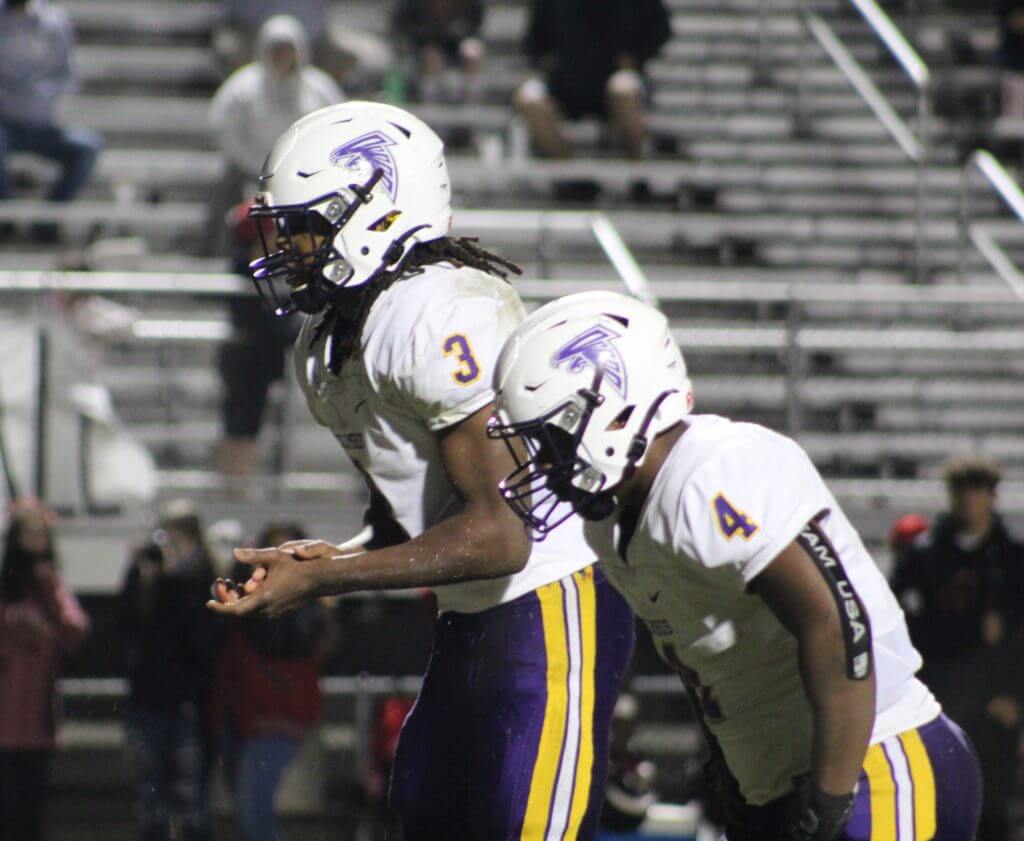 Next week, Center Hill hosts Oxford Lafayette Friday night in Olive Branch. Columbus travels to Grenada next Friday for the Falcons' next contest.  
(Contact desotocountynews@gmail.com)