Northpoint girls advance in regionals
Lady Trojans face Trinity Christian Academy on Saturday.
The Northpoint Christian girls' basketball team is heading back to the TSSAA West Region championship game, which will be played Saturday at Fayette Academy in Somerville, Tennessee.
It's a familiar destination on the tournament trail for the Lady Trojans, which punched that ticket again with Thursday night's 37-28 tournament semifinal victory over Fayette Academy.
"Nine of the last 10 years we've been to the regional finals and that's a big deal for us," said Northpoint coach Barry Gray after Thursday's victory.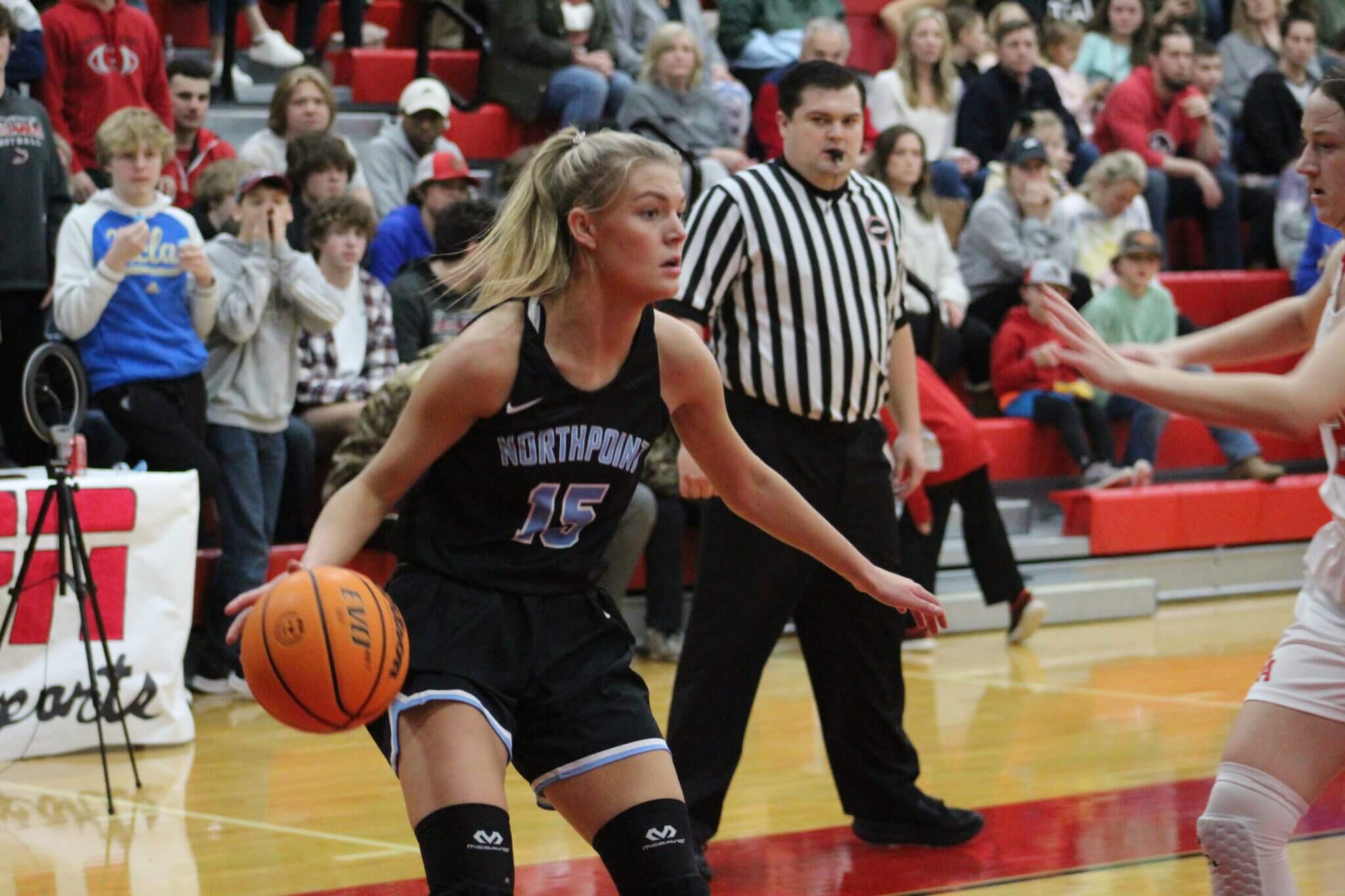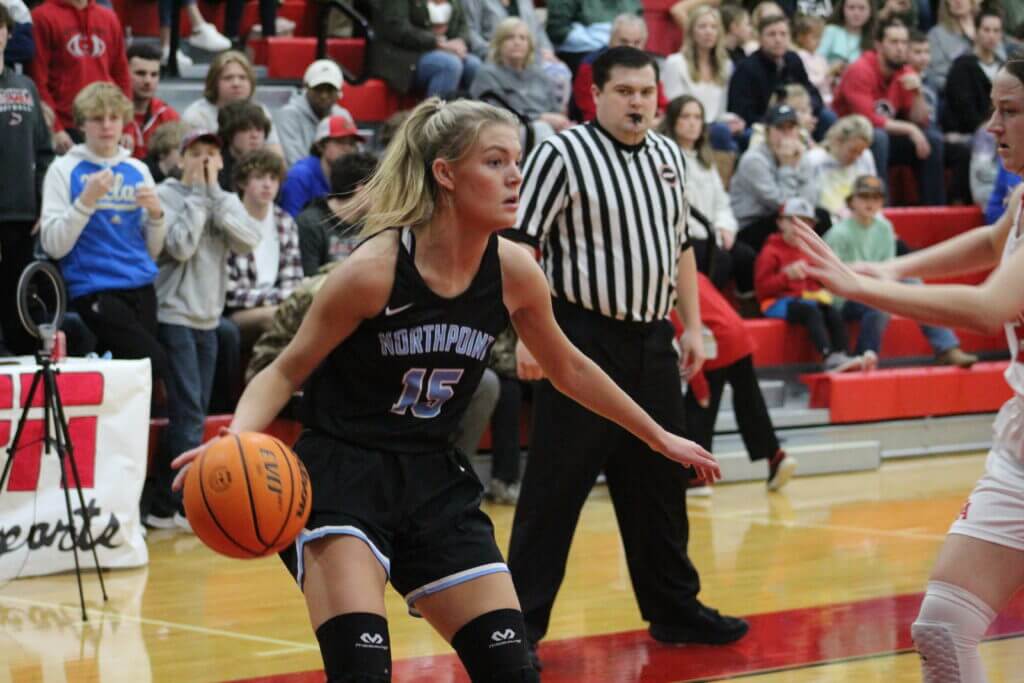 In the low scoring contest played at the Fayette Academy Viking Center, Northpoint did take an early lead, scoring the first seven points and forcing the Lady Vikings to call a timeout to sort things out.
"I thought the early execution was vital because I knew the crowd and the momentum if they got anything going would be hard to overcome," Gray said.
The Lady Trojans would hold a 15-7 after one quarter on the strength of balanced scoring from Brylee Faith Cherry with six points, Bethany Wright with five and Hadley Carson with four.
Carson, a 5-11 senior, placed into the starting rotation, would finish with a game-high 11 points. She threw in an important basket and added a pair of free throws in the fourth quarter, when Fayette Academy was making a major threat to the Northpoint lead.
"She had a nice little baseline jumper and a couple of 'and ones' in there plus making her free throws at the end," Gray said. "That's really her first time in the big time action, so I thought she was really good tonight."
Northpoint extended the lead a bit in the second quarter for a 24-13 lead at halftime, as Izzy Carlson scored five of the nine Lady Trojan points in the period.
But in the third quarter, it was almost like a lid was placed in the basket as Northpoint struggled to put points on the scoreboard. Three free throws from Carson were all the points the Lady Trojans could muster as Fayette Academy rallied to get within 27-23 after three quarters.
The "lid" came off in the fourth with Northpoint doubling up on the Lady Vikings by a 10-5 margin with Wright hitting a three-pointer and Carson getting a baseline jumper to go. Free throws from Carson, Cherry and Carlson accounted for the rest of the points for the victory.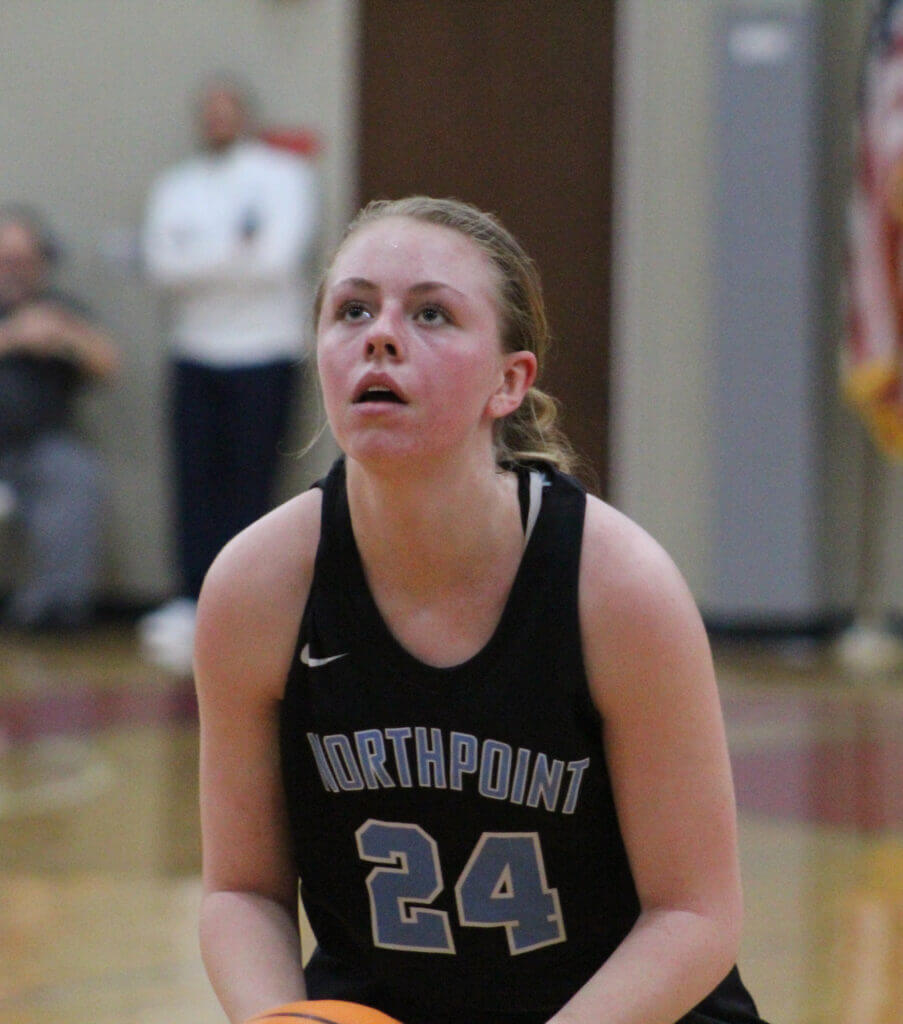 After Carson's 11 points, Northpoint got offensive production from Wright with 10 points and nine from Cherry, who scored eight of her nine points in the first half.
Abbi Tucker paced Fayette Academy in scoring with nine points.  
"We saw a hostile environment," Gray said about playing in front of Fayette Academy's home crowd. "I thought the game was extremely well officiated and very fair. We responded to the physicalness of the game."
With the victory, Northpoint plays in Saturday night's D2-A West Region championship game, knowing they already have a spot in next week's sub-state round. However, Saturday's game will determine if they have to travel to Murfreesboro, Tennessee on Tuesday to play if they lose, or earn a bye and host a second round sub-state game at Northpoint next Friday if they win.  
Saturday's opponent will be Trinity Christian Academy, from Jackson, Tennessee. Trinity advanced with a 73-54 victory against Harding Academy in Thursday's first semifinal contest. Gray expects a much different game Saturday for his team than Thursday's action.
"They (Trinity) will want the score in the 70s and we kind of like that too," Gray said. "I would expect a totally different game than we saw tonight with a faster tempo, quicker shots from both teams, and it will still come down to rebounding."