Thursday sports: Northpoint girls soccer remains unbeaten
Photo: Moriah Tims advances the ball during Thursday's Northpoint Christian soccer game with Memphis East. Northpoint won the game 9-0. (Bob Bakken/desotocountynews.com)
Northpoint Christian remains undefeated in girls soccer, improving its record to 5-0 this fall with a 9-0 victory over Memphis East on Thursday at Northpoint.
The Lady Trojans held a 7-0 lead at halftime and added two more scores in the first nine minutes of the second half, forcing the game to end at that point by the mercy rule.
Leading scorer for Northpoint Hayden Moneymaker continued her lethal scoring effort with four goals against the Mustangs. Moriah Tims and Claire Chambliss each added two goals and Georgeanne Gray netted another goal.
"I think we started a little slow but the girls bounced back and had a good end of the first half and finished the second half out," said Northpoint coach Ethan McClure. "We're playing really well right now and we're hoping our form continues and gets better."
Among the five victories is one district win with a big district game coming up next week at St. George's of Collierville.
"I expect St. George's will be strong as they always are," McClure said. "We hope we have made the progress we need to, to compete with them this year and we'll see what happens."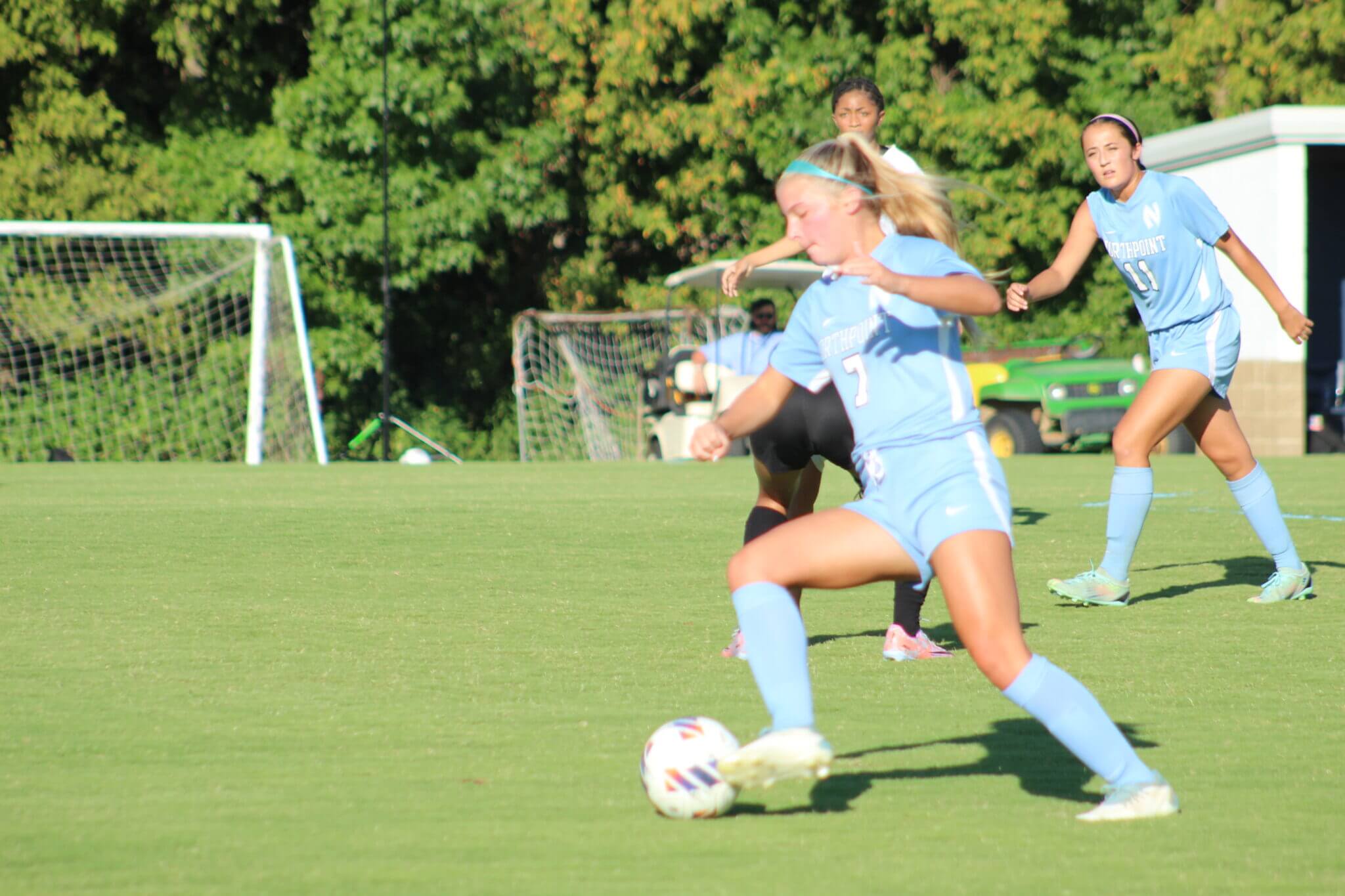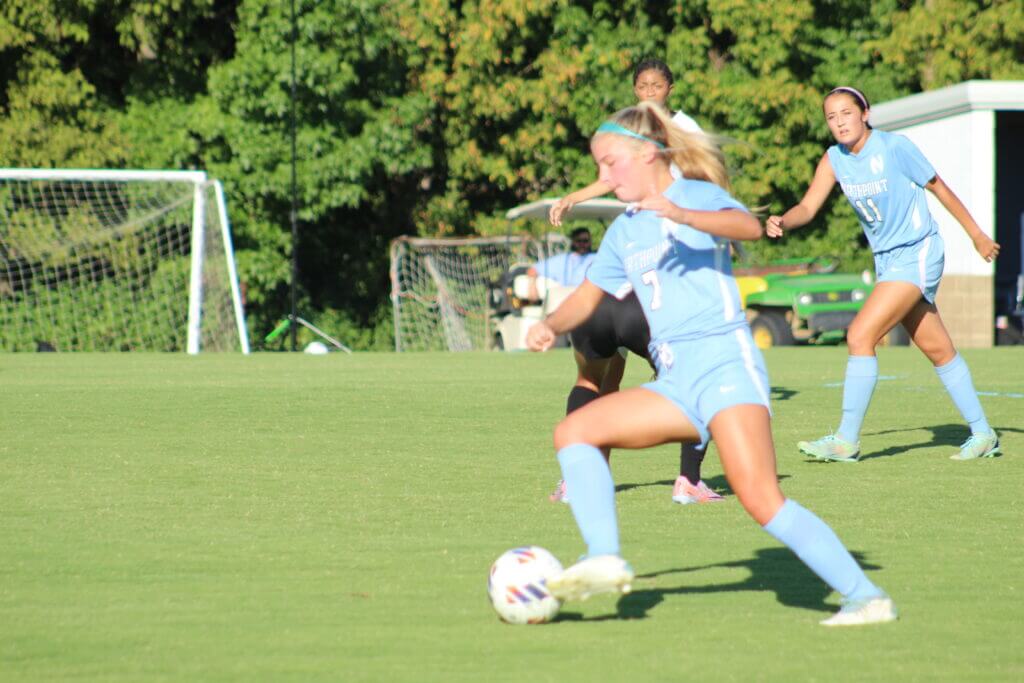 Thursday, Aug. 31
Prep volleyball
Center Hill 3, Olive Branch 0 (25-12, 25-12, 25-15)
Lake Cormorant 3, South Panola 0 (25-15, 25-11, 25-13)
Notes: Lake Cormorant stat leaders: Sofia Gonzalez (13 kills), Ariana Woods (10 kills), Kiersten McGarrity (10 kills), Hayden Floyd (4 aces), Jania Rose (4 aces, 26 digs), Dallas White (28 assists).
Lewisburg 3, Southaven 0 (25-3, 25-4, 25-11)
Notes: Lewisburg stat leaders: Ella Grace Holloway 9 kills on 12 attempts hitting .667, Jayda Bradley 8 kills, 5 aces, Claire Smith 31 assists, 4 aces, 4 digs
Prep girls soccer
Northpoint Christian 9, Memphis East 0
Notes: Game ends nine minutes into the second half by mercy rule. Northpoint goals scored by Hayden Moneymaker 4, Moriah Tims 2, Clare Chambliss 2, and Georgeanne Gray 1.
Wednesday, Aug. 30
Prep volleyball
DeSoto Central 3, Hernando 1
Notes: DeSoto Central stat leaders: Kasey Scruggs had 18 kills, and Reese McIntosh had 16 kills and 9 digs. Katie Monaghan had 11 digs and 5 aces. Zion Rucker had 3 blocks, and Sydney Tague had 33 assists.