Michael Lee qualifies to run for County Sheriff
Photo: Joined by wife Mary Helen, mother Joane, and other family members, Michael Lee signed qualification papers to run for DeSoto County Sheriff. (Bob Bakken/desotocountynews.com)
As expected, the long anticipated race for the Republican for DeSoto County Sheriff became official Thursday as current Supervisor Michael Lee signed his qualification papers at the County Courthouse in Hernando. Lee's qualification papers were signed in the rotunda of the Courthouse and then delivered to the Circuit Clerk's office.
Lee announced his intentions to run for sheriff in August 2021. By Thursday's action, Lee and retired Mississippi Highway Patrol Lt. Col. Thomas Tuggle are now officially paired in the August primary race; the winner to become the next head of the Sheriff's Department if no Democratic challenger steps forward for a November general election.
Lee has been supervisor since he was appointed in 2014 following the death of his brother Harvey. Michael Lee was then elected to the District 5 Supervisor position in 2015 and was reelected in 2019.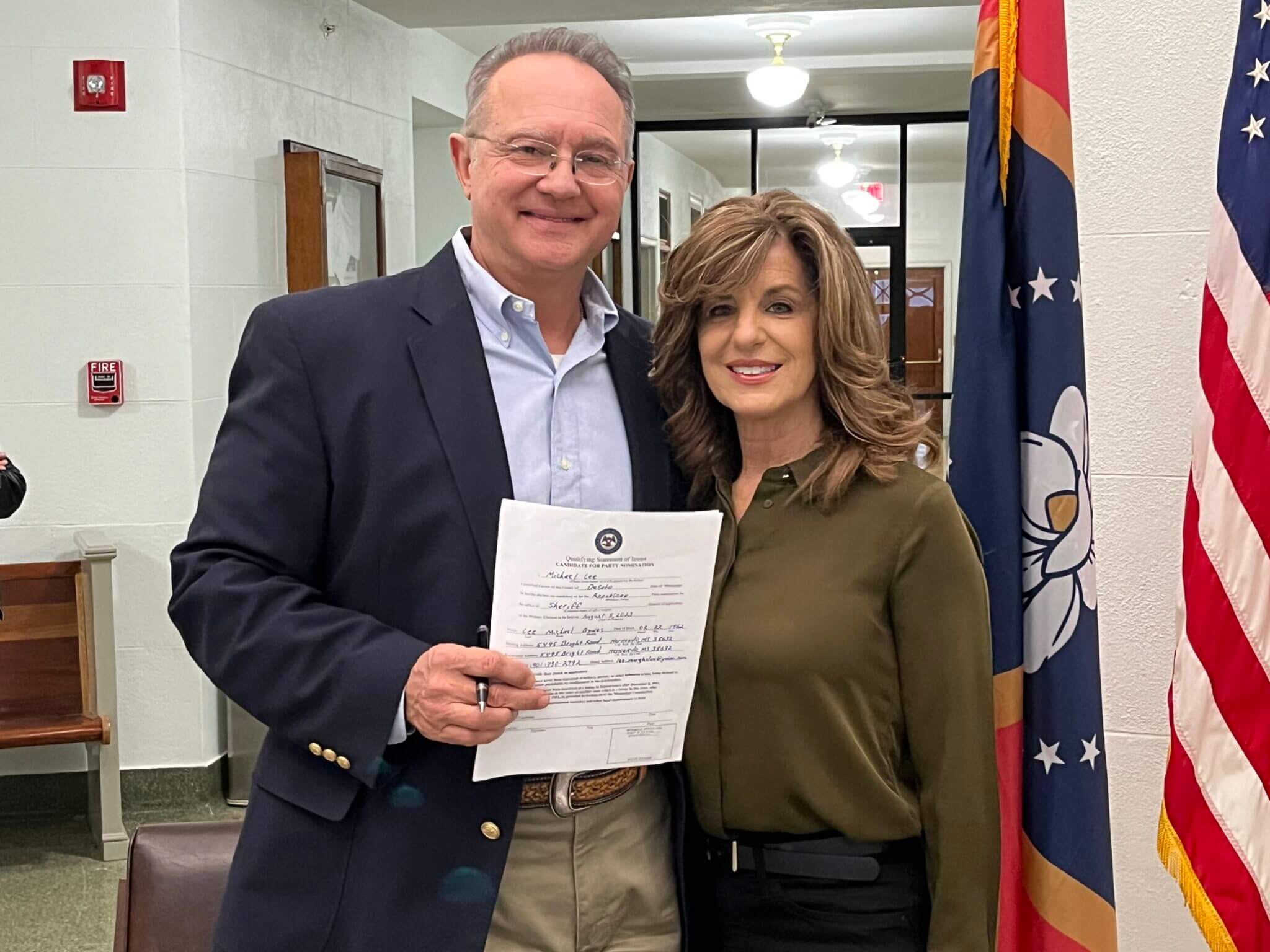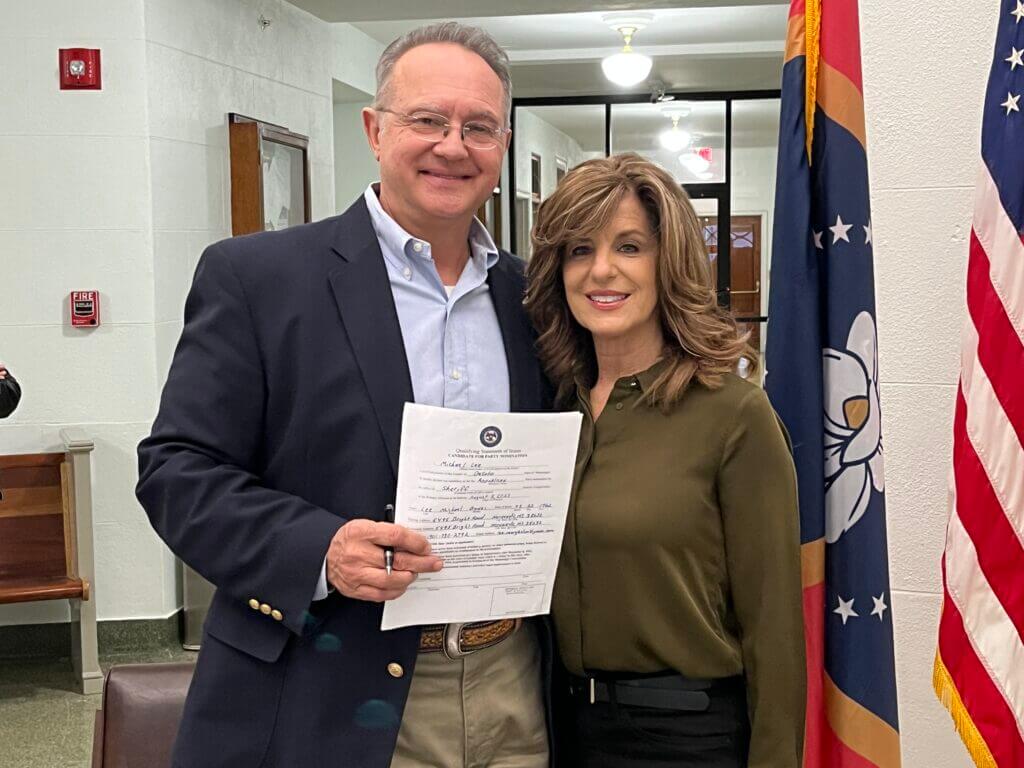 In law enforcement, Lee has held several positions in the Sheriff's Department.
"I was in law enforcement in DeSoto County for a long time, it's in my blood," Lee said. "It was something in my heart that I wanted to do in my life. Nobody asked me to run, but I'm doing this because this is what I want to do and this is what I want to do for the citizens of DeSoto County and the home where I grew up."
Lee's background was with the Hernando Police Department and the Sheriff's Department, where moved up the ladder from patrolman to Assistant Chief Deputy. He also was the commander of the narcotics division, jail administrator, and was Chief Investigator.
Lee's background also includes time as a bodyguard to the late music legend Jerry Lee Lewis.
The law enforcement experience, coupled with his time on the Board of Supervisors, sets Lee apart, he said.
"With my extensive experience in the DeSoto County Sheriff's Department, along with my experience as a county supervisor, I am uniquely qualified," Lee said. "You put those qualifications together and I feel like it's time for me to bring that experience to the Sheriff's Department."
From his time on the board, Lee knows the financial impact the Sheriff's Department has on the county budget.
"Our county oversees about a $300 million budget," Lee said. "About $33 million of that is the Sheriff's Department budget."