Lewisburg volleys past Lady Jags
Photo: Lewisburg's back row readies for the next serve during Thursday's 3-1 victory over DeSoto Central. (Bob Bakken/DeSoto County Sports)
THE VITAL STATISTICS
Prep volleyball
Lake Cormorant 3, Hernando 2 (25-21, 15-25, 13-25, 25-15, 15-11)
Lewisburg 3, DeSoto Central 1 (25-15, 25-22,19-25, 25-21)
Center Hill 3, Regents (Oxford) 1 (25-18, 25-22, 28-30, 25-21)
Girls' soccer
Northpoint Christian 10, Southwind (Memphis) 0
Junior college football
Northwest Mississippi 51, Holmes 20
THE DETAILS…
In what has become the most intense volleyball rivalry in DeSoto County, much less North Mississippi, the Lewisburg Lady Patriots hammered home a 3-1 Region 1-6A victory over the DeSoto Central Lady Jags Thursday night at Lewisburg. Scores of the match were 25-15, 25-22,19-25, and 25-21.
The first set was a solid win for Lewisburg, which used a four-point service run to help take an 18-11 lead and a DeSoto Central timeout.
Jayda Bradley then hammered a kill that gave the Lady Patriots a 19-13 lead in the set and it grew to 23-14 when a DeSoto Central volley was pushed out of bounds. Another Lady Jag volley went wide to get the Lad Patriots within striking distance of the set at 24-14 and they went on to claim the 25-15 set victory.
The second set was much closer with the points going back-and-forth until Kaley Rikard slammed a pair of kills for a 12-10 Lewisburg lead. DeSoto Central rallied, tied the set at 16-16 and then took an 18-16 lead.
"I thought Jayda and Kaley executed at a high level," Hendrichovsky said. "I thought our back row effort was really good, especially the first two sets. We did a good job making some adjustments."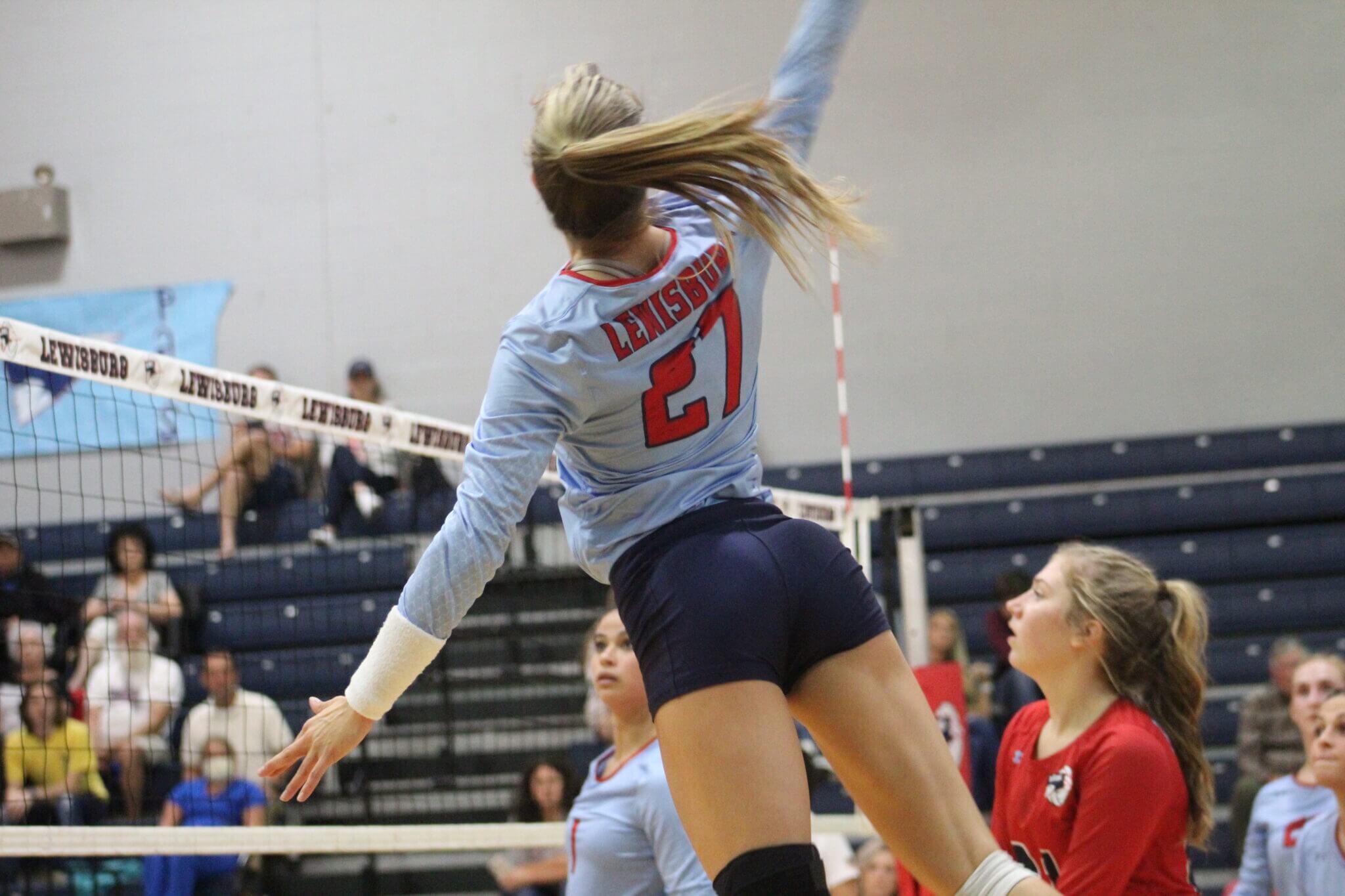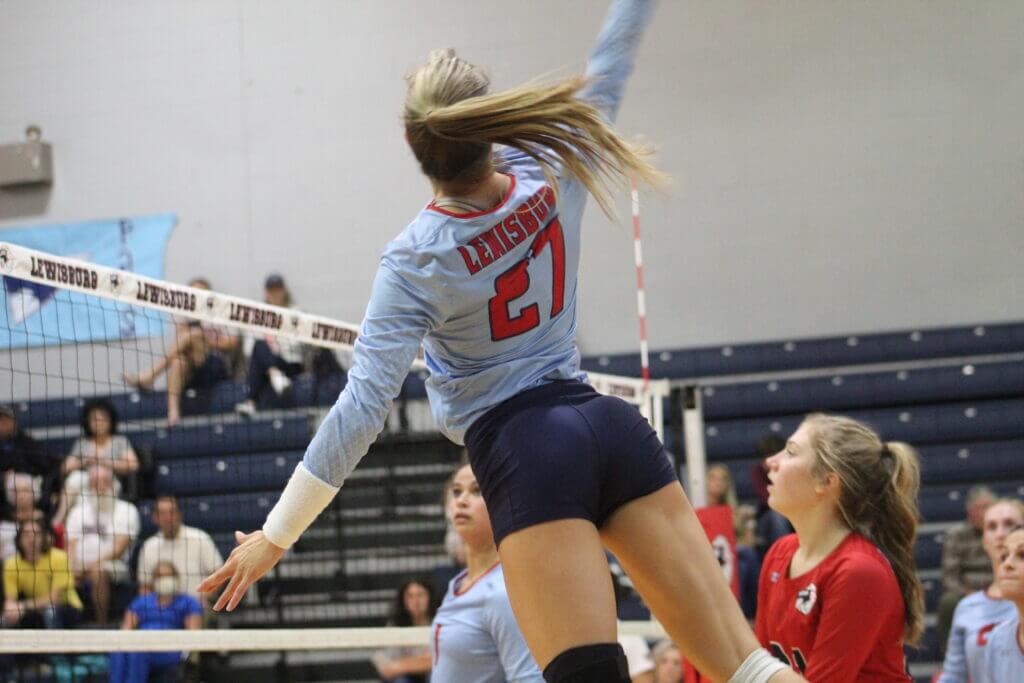 Kasey Scrugg's service ace gave the Lady Jags a 20-17 lead, but at 21-20 DeSoto Central, the Lady Patriots started a comeback. Another Lewisburg point resulted in a DeSoto Central timeout. Three more points for the Lady Patriots meant another timeout by the Lady Jags, but Lewisburg went on for the 25-22 victory and a 2-0 lead in the match.
DeSoto Central gathered itself and picked up a victory in the third set, but not before Lewisburg had taken a 5-1 lead early in the set. After the Lady Jags tied the set a 5-5, Lewisburg answered with a 10-6 lead and later a 14-9 advantage.
A run of six of out of seven points by DeSoto Central tied that set at 15-15, and it went back-and-forth again from there until, at 18-18, the Lady Jags fashioned a three-point run for a 21-18 lead and would score four of the next five points for the 25-19 set win.
The deciding fourth set started with Lewisburg taking an 11-7 lead when Ellie Morgan's block fell inside the sideline on the DeSoto Central side. Another Lewisburg point resulted in a Lady Jag timeout at 12-7.
Lewisburg slowly built the lead from there back to five points at 21-16 when a drop shot at the net fell over and found the DeSoto Central floor.
A similar drop shot brought the Lady Jags back within 23-19 and when DeSoto Central scored another point, Lewisburg asked for a timeout, leading the set at 23-20.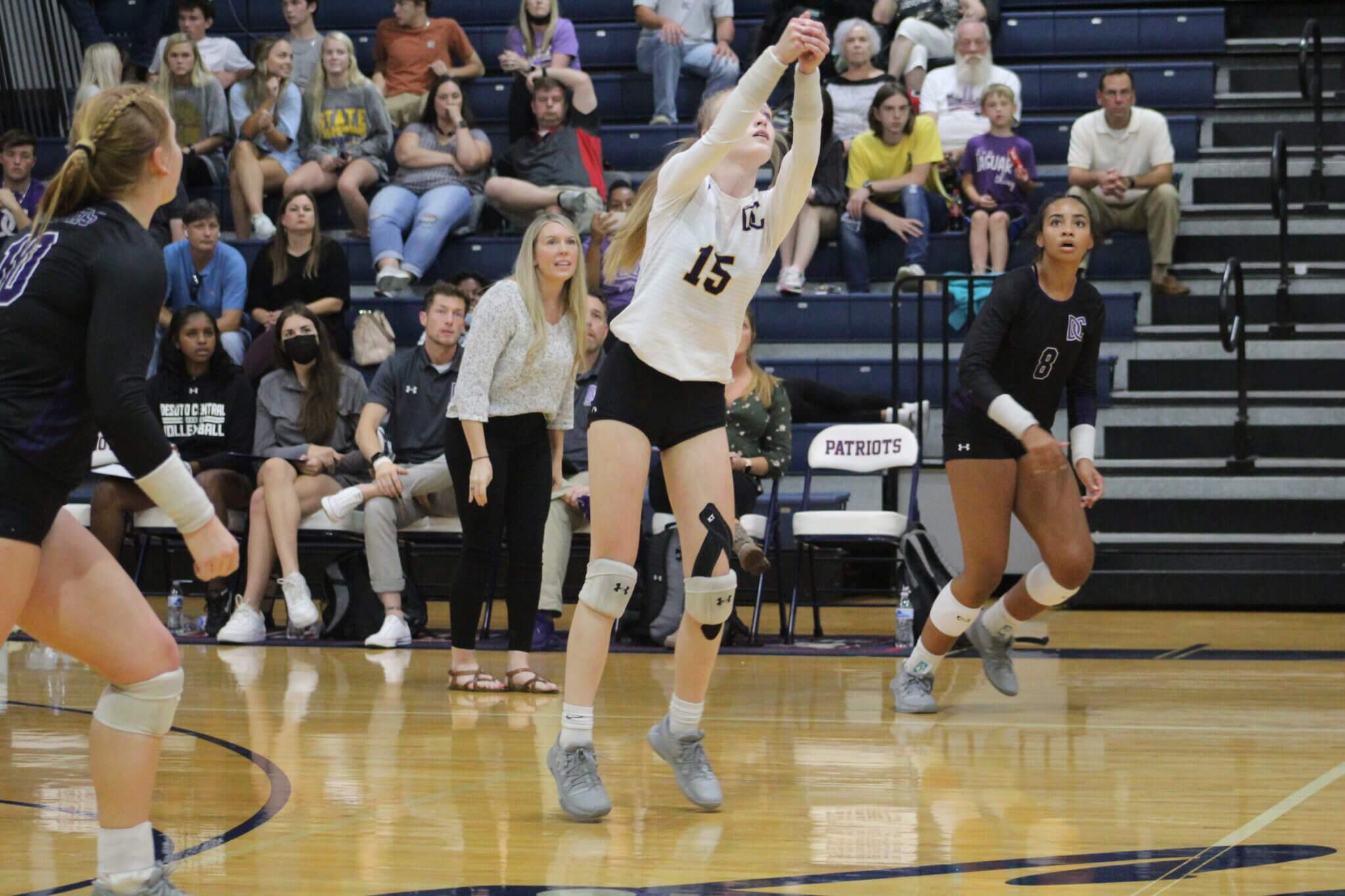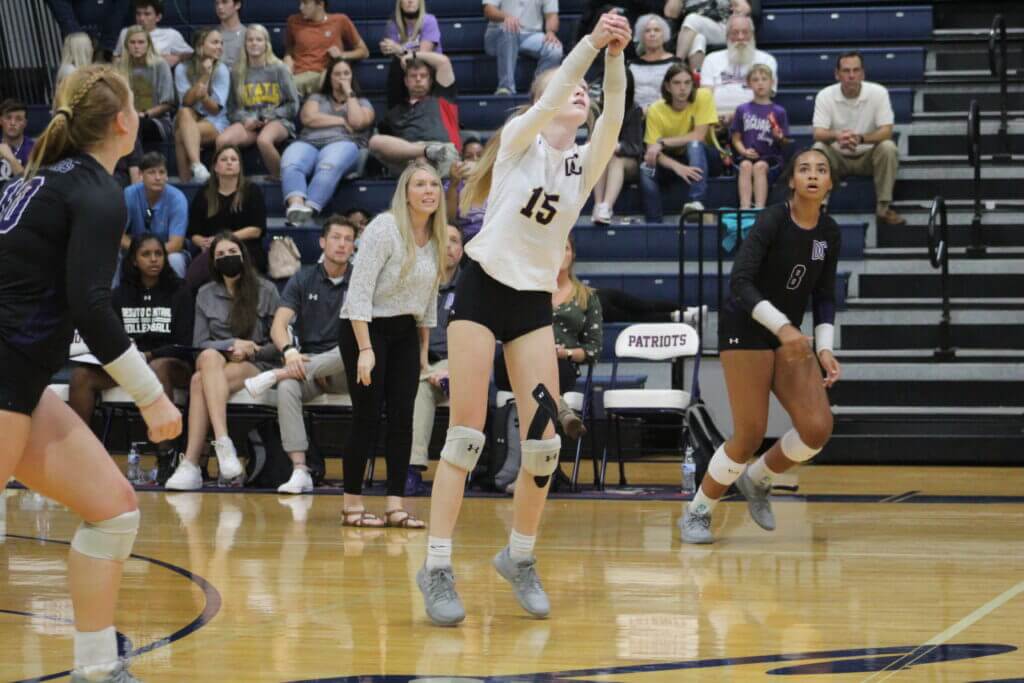 Out of the timeout, Jayda Bradley hammered a kill for a 24-20 lead for Lewisburg, and although Scruggs would hit a kill to get the Lady Jags back within 24-21, the match ended when a Lewisburg shot fell in for the final 25-21 score.
"They came out ready to play," Falatko said. "They outhustled us and outplayed us. They made some adjustments from the last time we saw them and we weren't ready and didn't make any adjustments on the court."
For the night, Lewisburg's Kaley Rikard slammed 20 kills and made 19 digs. Jayda Bradley made 13 kills, while Ella Grace Holloway and Avery Thomas each added seven kills. Hailey Stephens made 40 assists and nine digs, and Sadie Bridgforth chipped in with 23 digs, four assists, and served two aces.
With the win, Lewisburg (12-7/4-0) moved into sole possession of first place in Region 1-6A and also ensured a playoff spot at the end of the regular season. At 15-4 overall, DeSoto Central is 2-1 in region play.
Falatko wants her squad to rebound and challenged her group after the match.
"DC has to decide that they want to win and they have to go earn their points and not wait for the other team to make a mistake," Falatko said.
Both teams play host to the Mid-South Classic on Friday and Saturday at both DeSoto Central and Lewisburg gymnasiums.
WORTH NOTING…
In Lake Cormorant's five-set win over Hernando, Lady Gators' Paige Griffin scored 17 kills, made 14 digs and served two aces. Freshman Dallas White served three aces for Lake Cormorant and Jasmine Chacon made 20 assists. The match was a school-day encounter played Thursday morning in Theron Long Gymnasium in Hernando.
In Northpoint Christian girls soccer win against Southwind, Moriah Tims scored five goals and Hayden Moneymaker added two more. Martha Ann Dye was credited with the shutout in goal.